For this kind of money, think of all the real cars you could buy…
---
We find all kinds of crazy cars listed for sale on eBay all the time, but this brand new 2021 Honda Civic Type R made our jaws drop, and not in a good way. While it has 12 miles on the clock and looks to not have been damaged while in transit to the dealership, the Buy It Now price of $89,995 is enough to put us into cardiac arrest. After all, it's just a Civic!
Learn about the fate of the Dodge SRT Division here.
Almost as baffling is the fact the seller has started bidding at a whopping $60,200. With 4 days left in the bidding process as of the writing of this article, there amazingly are zero bids on this car – that's unbelievable considering what a steal it is. Yeah, the Civic Type R is really quick and powerful… for a Civic. Actually, it's quick and powerful for a front-wheel-drive car and that's the problem.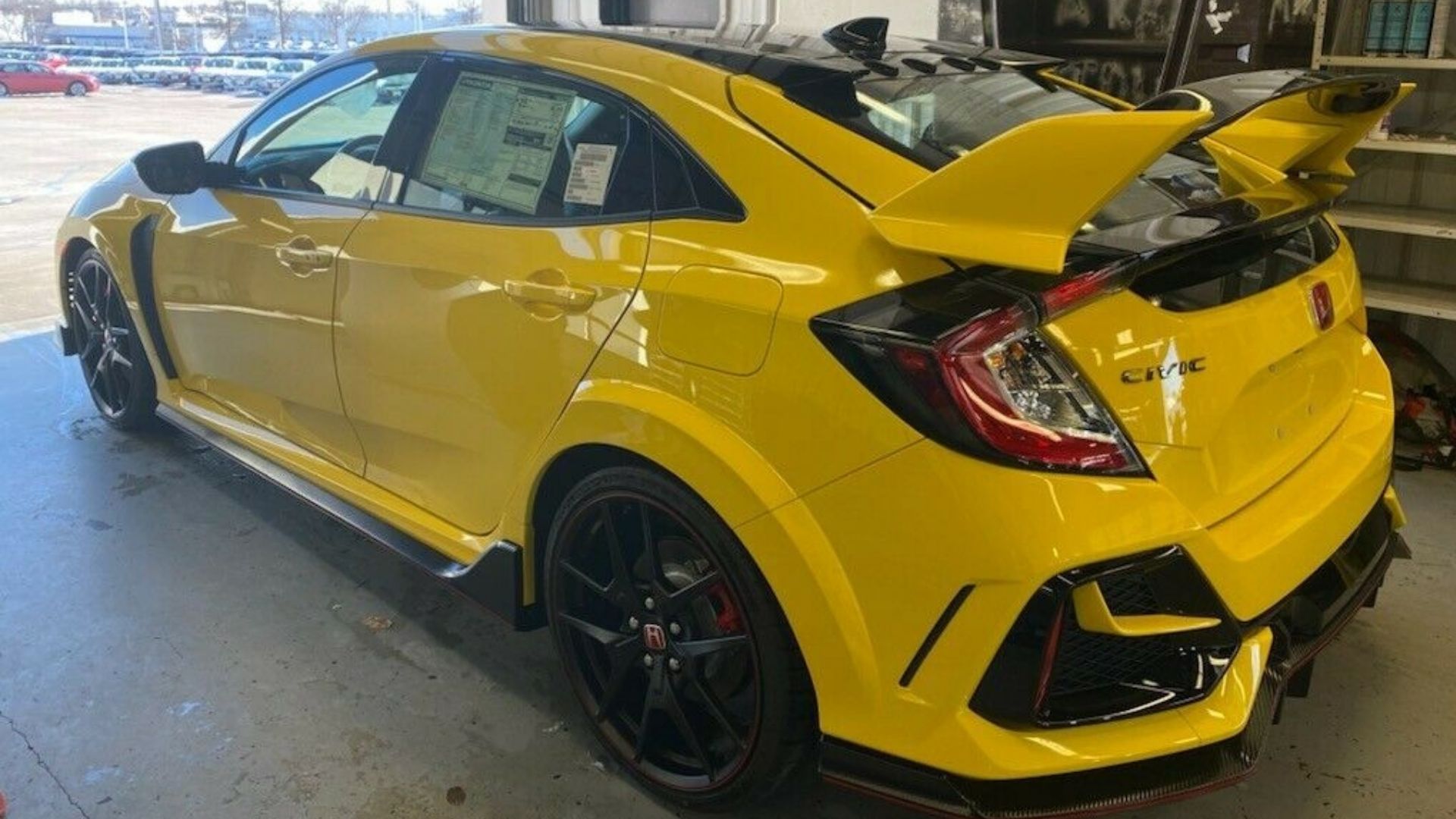 No matter what you do with this Type R, it's never going to be the performance monster Honda fanboys will try pretending it is. Serious performance cars have rear-wheel or all-wheel drive, period. While we're not huge fans of 4-cylinder engines, there are a few 4-banger cars which push some nice performance, although it's certainly nothing to get all hot and bothered about.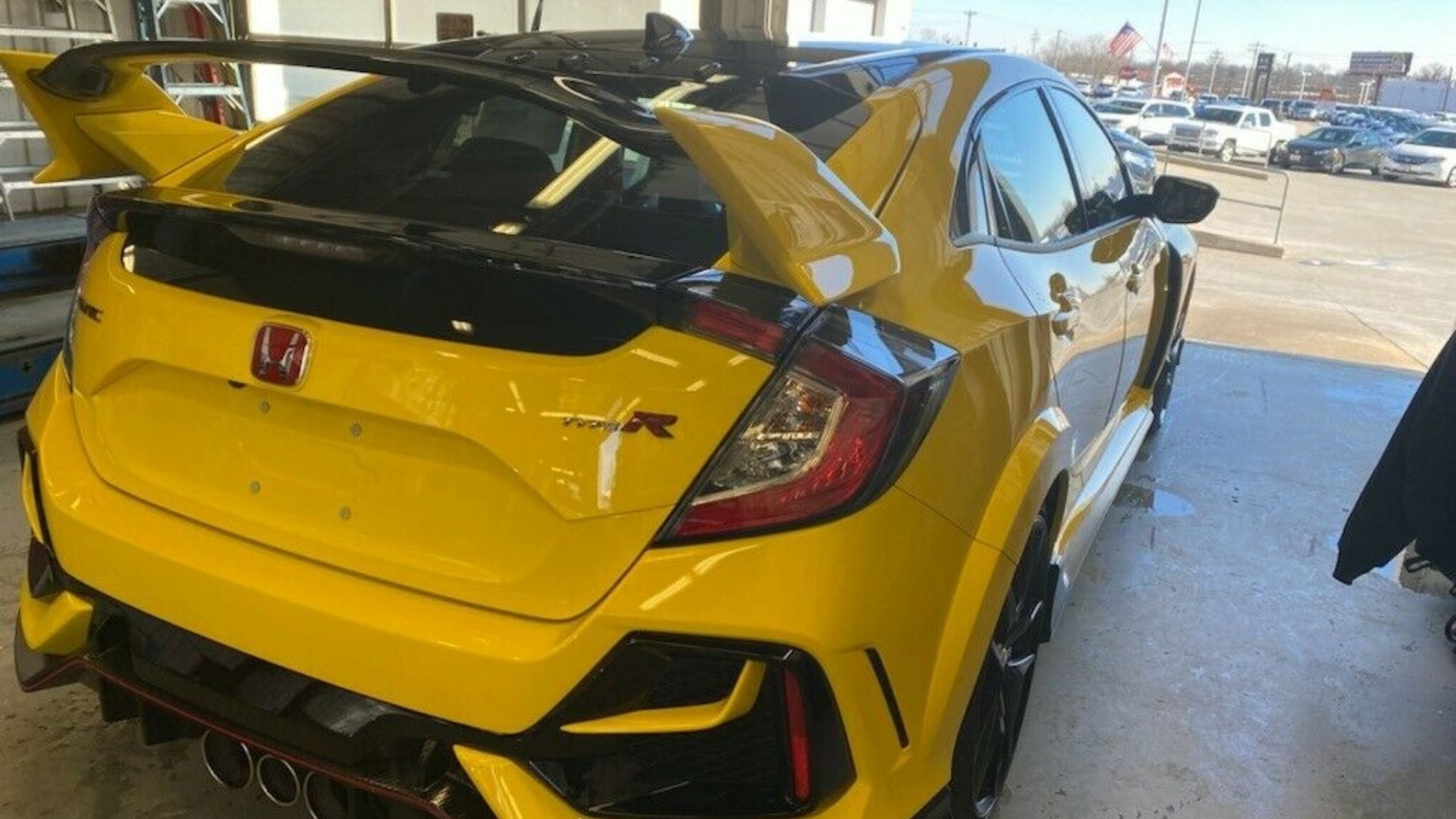 For $90,000 you could have your pick of several more impressive and more performance-oriented cars. Anyone with a shred of reason will quickly determine that's the case. The only people this will appeal to is Honda fanboys who know precious little about what else is out there. Do any of them have this kind of cash just lying around? We doubt it.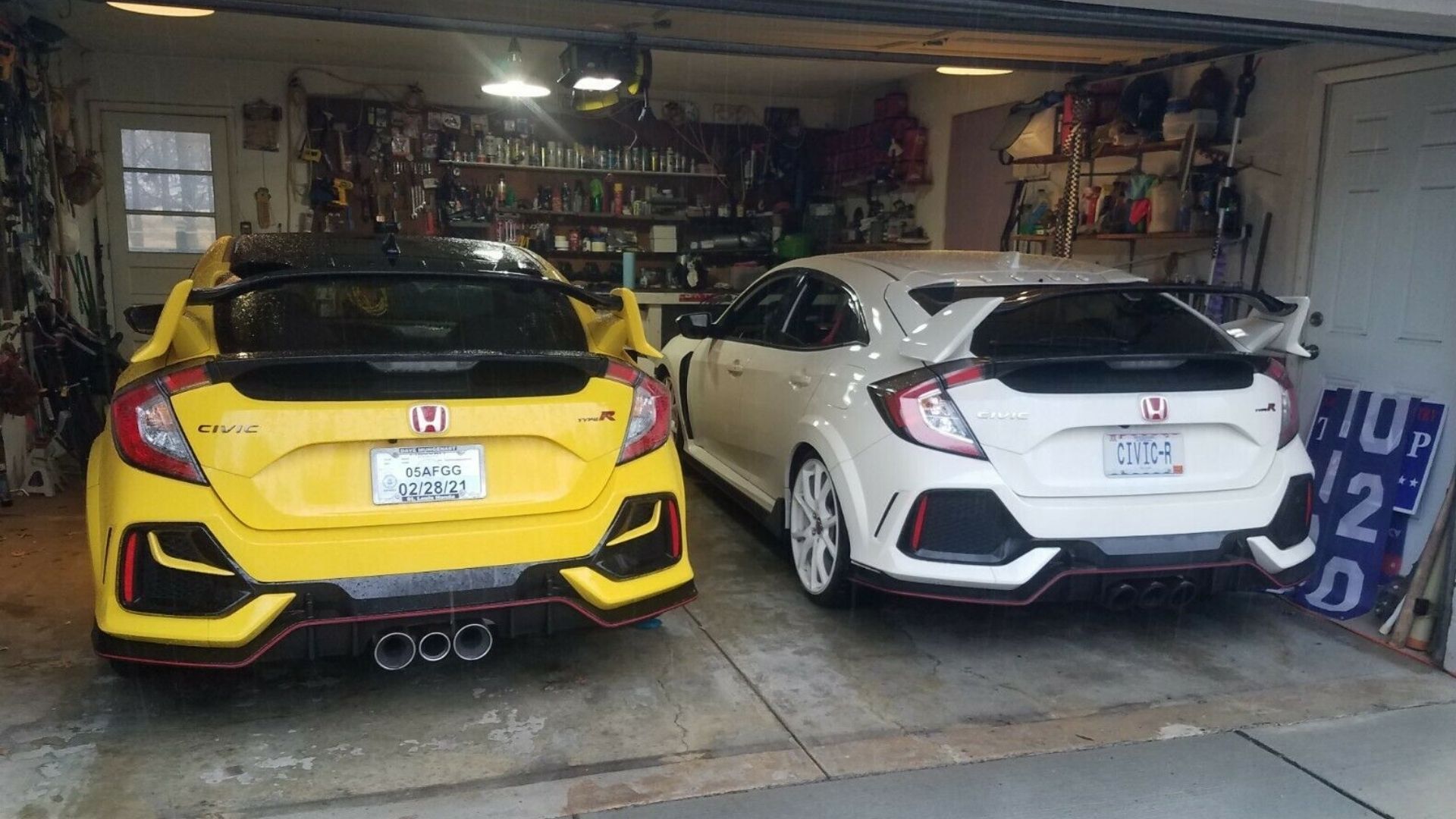 It's obvious whoever is selling this car is a Civic Type R fan because they show the car parked next to another one in their garage. Maybe they're using this vehicle to pay off the exorbitantly-high price they paid for the first one at a dealership, correcting their first mistake by hosing someone else. Isn't that nice of them?
Also, if they want top dollar and then some for the car, couldn't they take better photos?
If you're still interested in dropping an unreasonable amount on this Honda Civic Type R, check out the listing here.
Thanks to reader Tim Stapleton for the tip, if you have a hot car tip please send it to editorial@motorious.com.