If you like to go fast, this is your car!
---
Besides being one of the most potent cars on the racetrack, one of the coolest things about the 2019 ZR1 is just how unique it is. As a model, nothing else on the road comes even close to looking like it. Even the Stingray only vaguely resembles it and that's only in looks. Performance wise, the ZL1 may just be the fastest production car on the street. Unfortunately for the dreamers out there, its uniqueness is what also makes the ZR1 extremely hard to get your hands on. On an individual car basis, General Motors offered almost limitless options and packages, allowing buyers to tailor the ZR1 to their liking. All things considered, if you are looking at one of these fantastic cars chances are you might just be looking at one of the only ZR1s like it.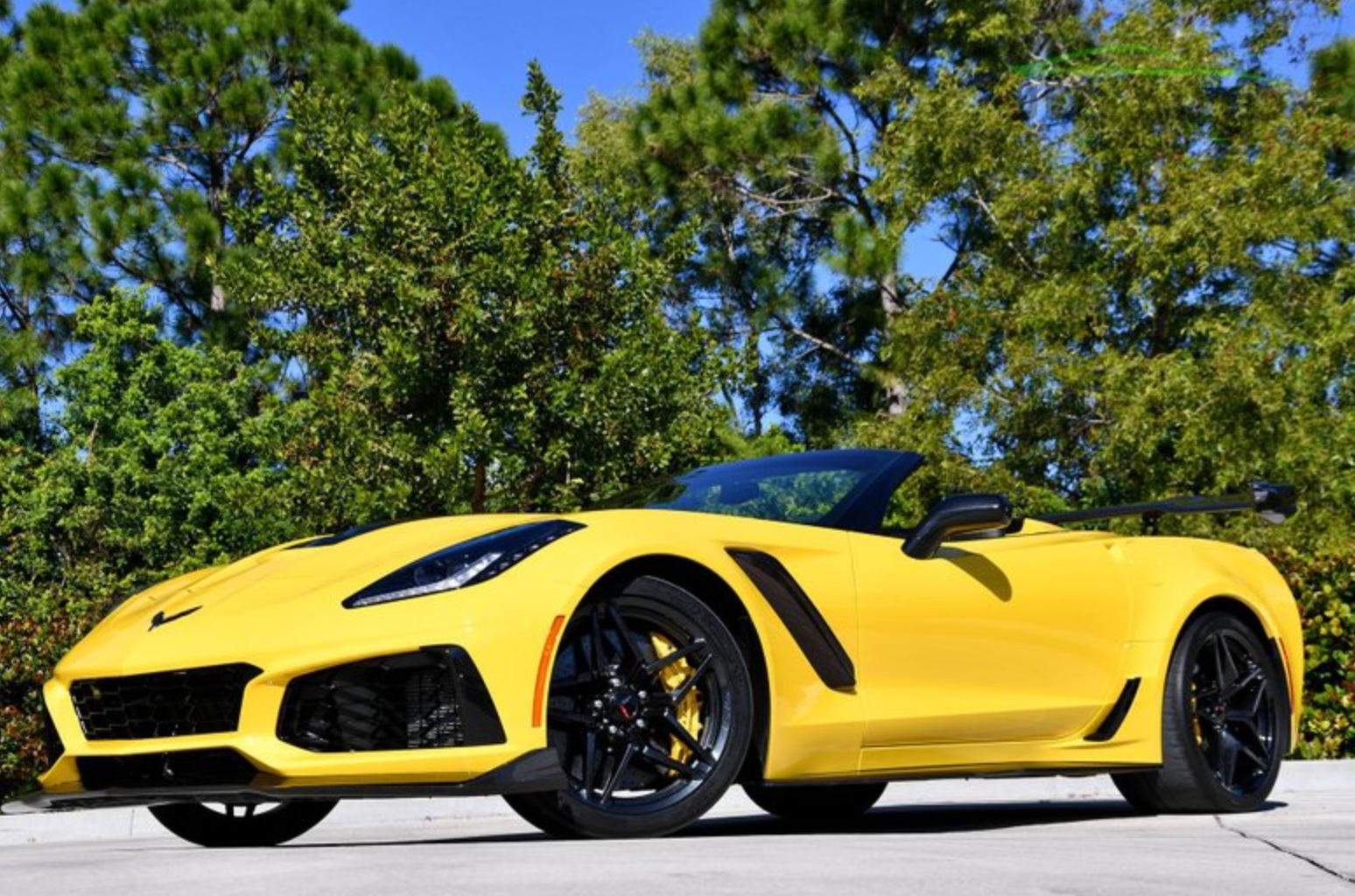 Awesome Joe Auctions is offering this incredibly rare 2019 Corvette ZR1 Convertible. It is 1-of-16 made in Corvette Racing Yellow and only 1-of-4 with a Suede Jet Black interior. Performance wise, it is one of the 265 convertibles produced with the ZTK Track Performance Package, which includes a performance ride and handling suspension, uniquely sized Michelin Pilot Super Sport Cup 2 run-flat tires, an adjustable high-wing spoiler, and specific front splitter end caps. This car is also only 1-of-17 ZR1 Convertibles with the 1ZR package.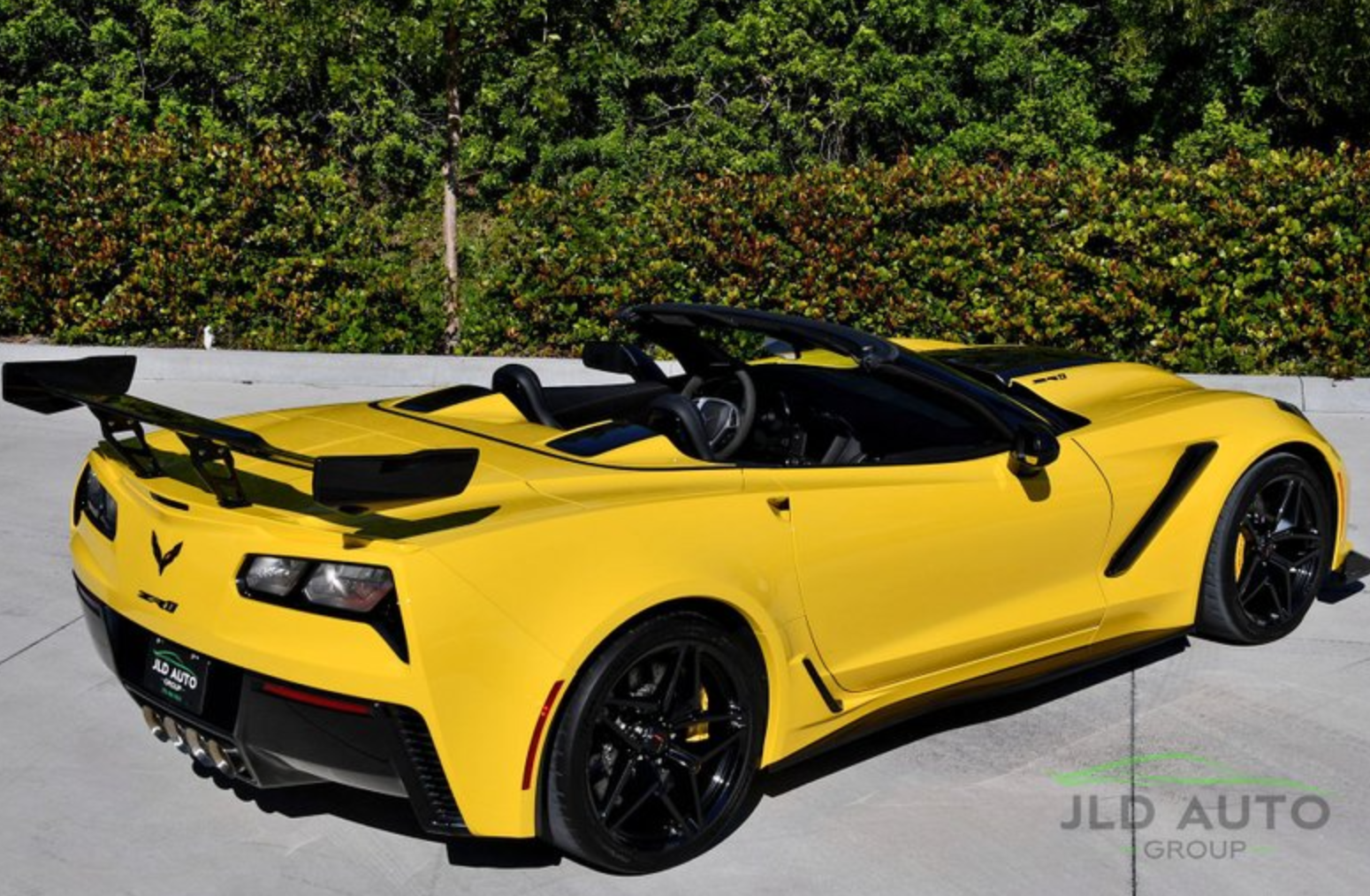 While it is unclear how many 2019 Corvette ZR1 Convertibles were ordered with the Competition Sport Seats but, like the yellow customer caliper color, this is an optional feature that is probably pretty rare. On top of the many rare features, this car is also equipped with some of the more popular options, such as the 8-speed automatic transmission, Carbon Flash ZR1 painted wheels, and Carbon Flash painted spoiler. The original owner only put 4,900 miles on the car and included in the sale is a clean Carfax, window sticker, books, keys, and remotes. If you are looking for a unique car, this Corvette Racing Yellow ZR1 might just be a 1-of-1.