Would you cruise main street in this beauty?
---
There are many fans of the 1960 Chevrolet Impala and it's easy to see why. Just like this convertible we found for sale on eBay, they're large and dramatic, with plenty of chrome, those rocket taillights, and some of the coolest fins ever put on an automobile. Not everyone is into such a classic land yacht, but there's enough of a following to make them pretty desirable. This one is particularly wonderful, so we're curious if any of you might want to take a shot at it.
Check out a humongous Impala barn find here.
Right up front, we want everyone to know this beautiful '60 Impala isn't exactly cheap. The seller, who says they've had it for 2 years, is asking a cool $105,000 for the Buy It Now price. Of course, you can also make the guy an offer if you think that isn't fair, so maybe you can get it for a more competitive amount.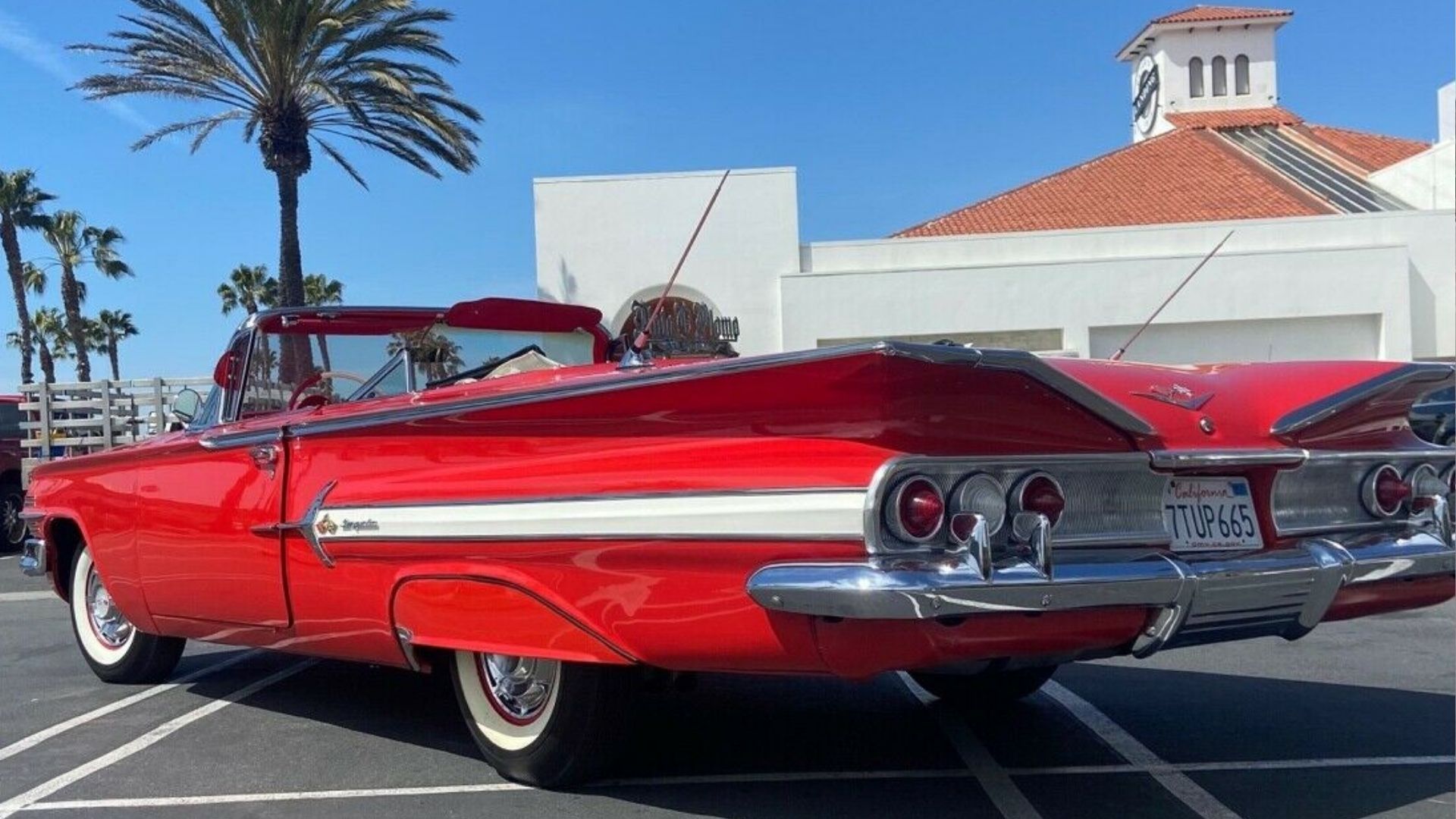 We think with the red paint plus white trim, sparkling chrome, whitewall tires, and that two-tone red and white interior, this Impala convertible is absolutely gorgeous. The seller claims it was in a large collection for "many years" but we're not sure if that's why it looks so impeccable or if the current owner did all this work.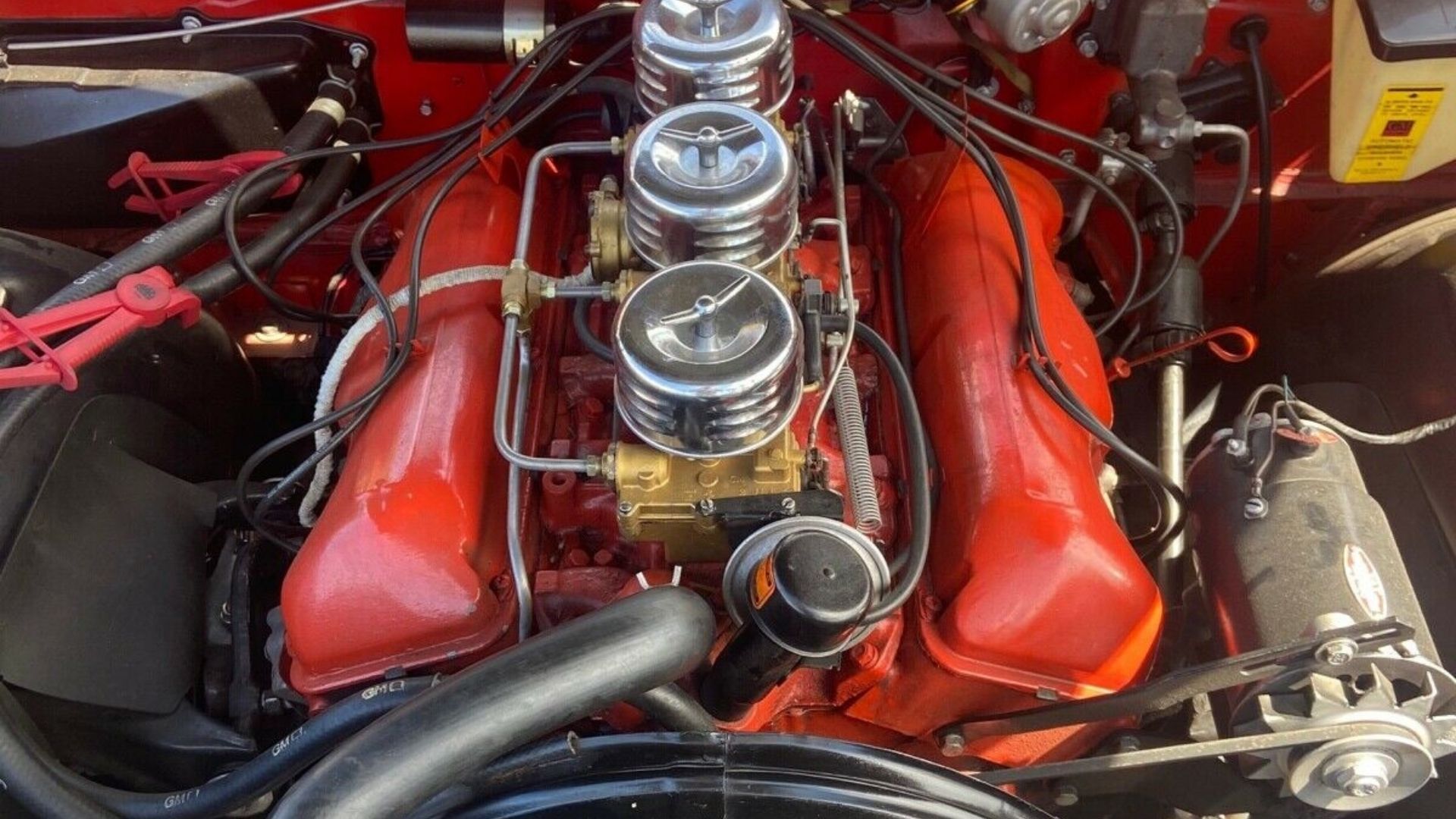 The seller does state that this is a rust-free California car, which is a huge plus. He also claims it not only runs, it runs great, having never left him stranded. Exactly how much he's driven it isn't clear. Under the hood is a numbers-matching Tri-Power 348ci V8, which apparently runs perfectly. That's paired up to an automatic transmission for smooth cruising.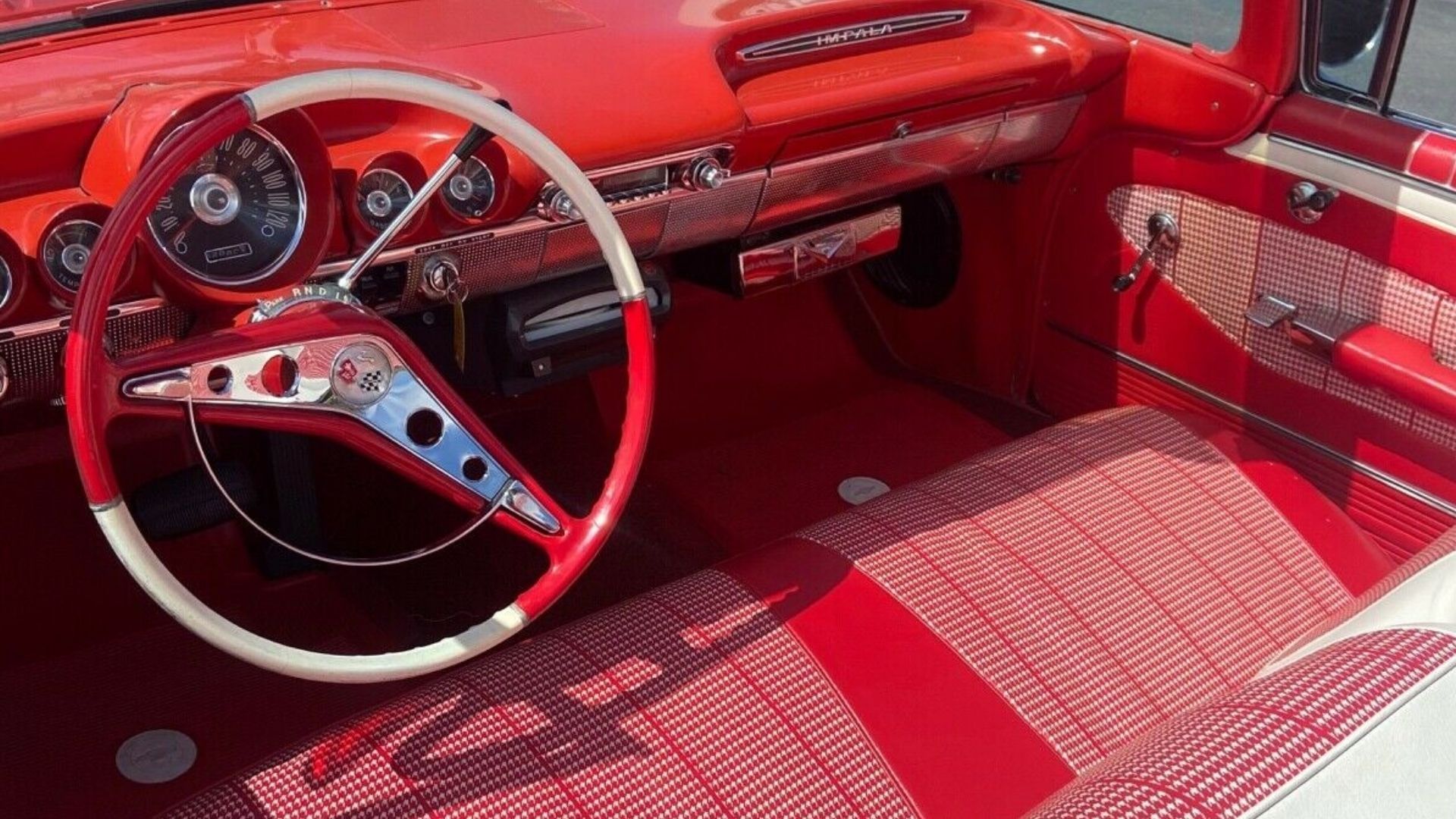 You'll note all the original details in the photos. The seller says there's a 45-inch record player and tissue box included in this Chevy. However, a Bluetooth audio deck has also been installed, in case you don't have any vinyl to play while cruising around.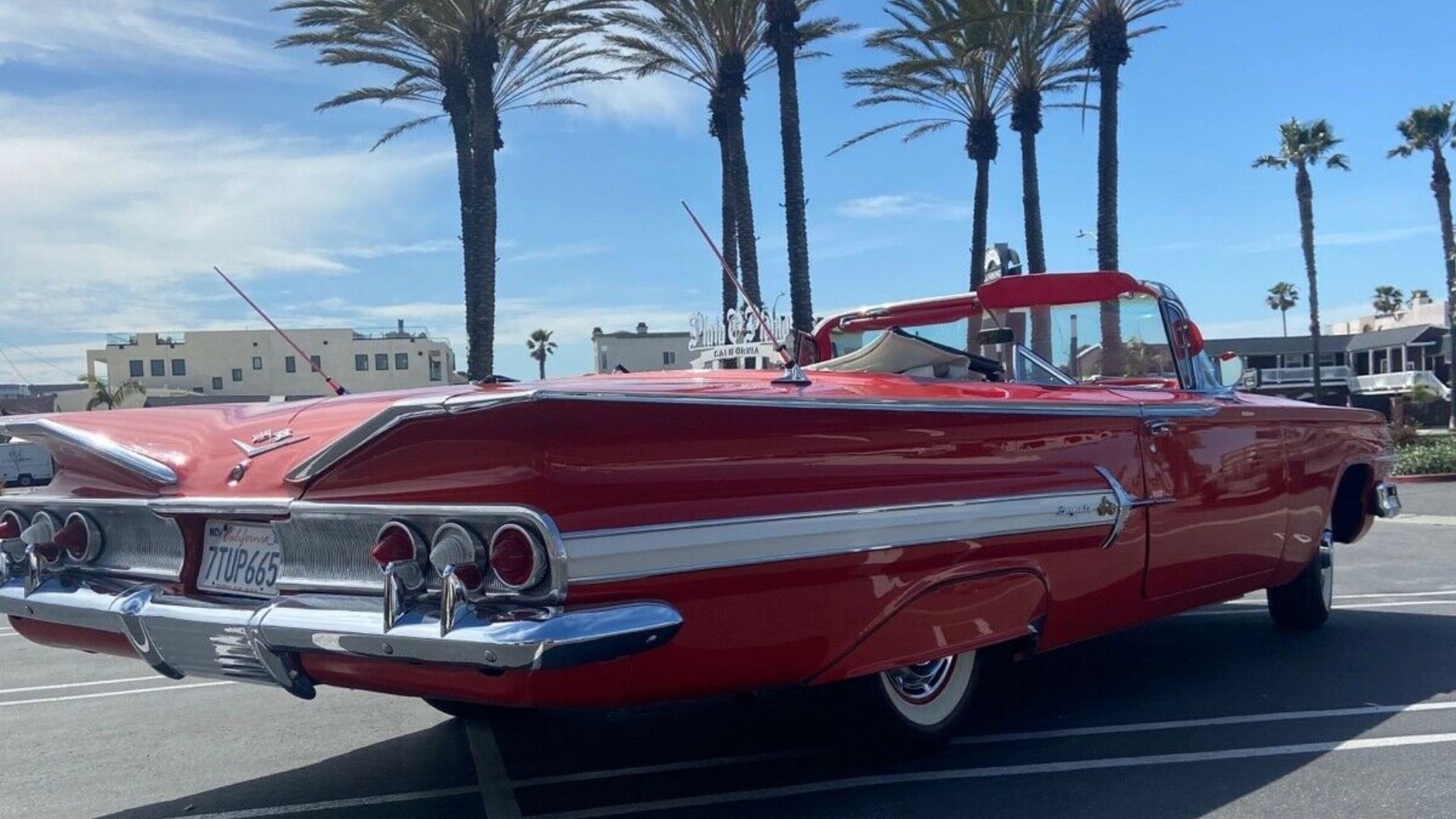 So what do you think of this car? Is it worth what the seller's asking or is it too much? Do you see any potential problems? Check out the listing for yourself here.