Look at all that barn dust!
---
It's always suspicious when a barn find is shown with hardly any dust on it, but this 1969 Chevrolet Camaro Z/28 we came across on eBay is just caked with grime. At least, in the one photo it is, but the seller seems to have given it a good wash after that, so you get to see all those rust spots clearly in other shots. Shockingly, the minerals in the barn dust didn't protect against oxidization, which is just really weird.
Relax and watch some barn finds get washed here.
Likely this isn't some staged barn find car, otherwise it wouldn't look so rough. The seller says it was recently discovered in a north Texas barn with the final registration showing the year 1972. If that's accurate, it explains why pretty much everything looks original on this Z/28. That's one of the big reasons why people go wild over barn finds.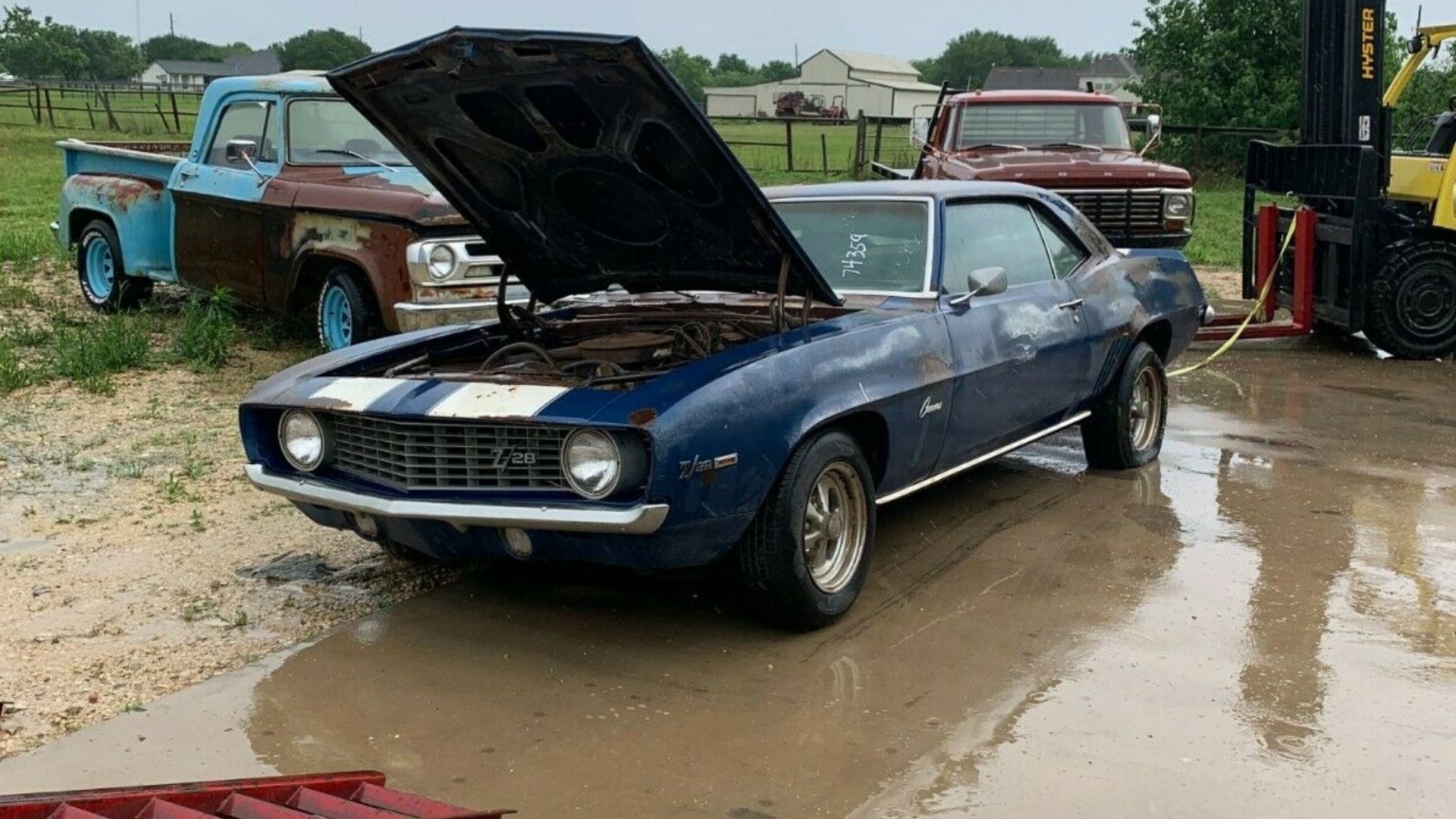 The seller says the rust you see is only on the surface, so there's "nothing major." They specifically mention the floors aren't falling apart, but instead those are advertised as solid. The glass and trim look pretty good, but there's a dent in the roof. And while the engine and transmission are thought to be original, the seller says this is an X44 car, so the Z/28 package wasn't installed in the factory. That's a critical part of determining the value of this vehicle.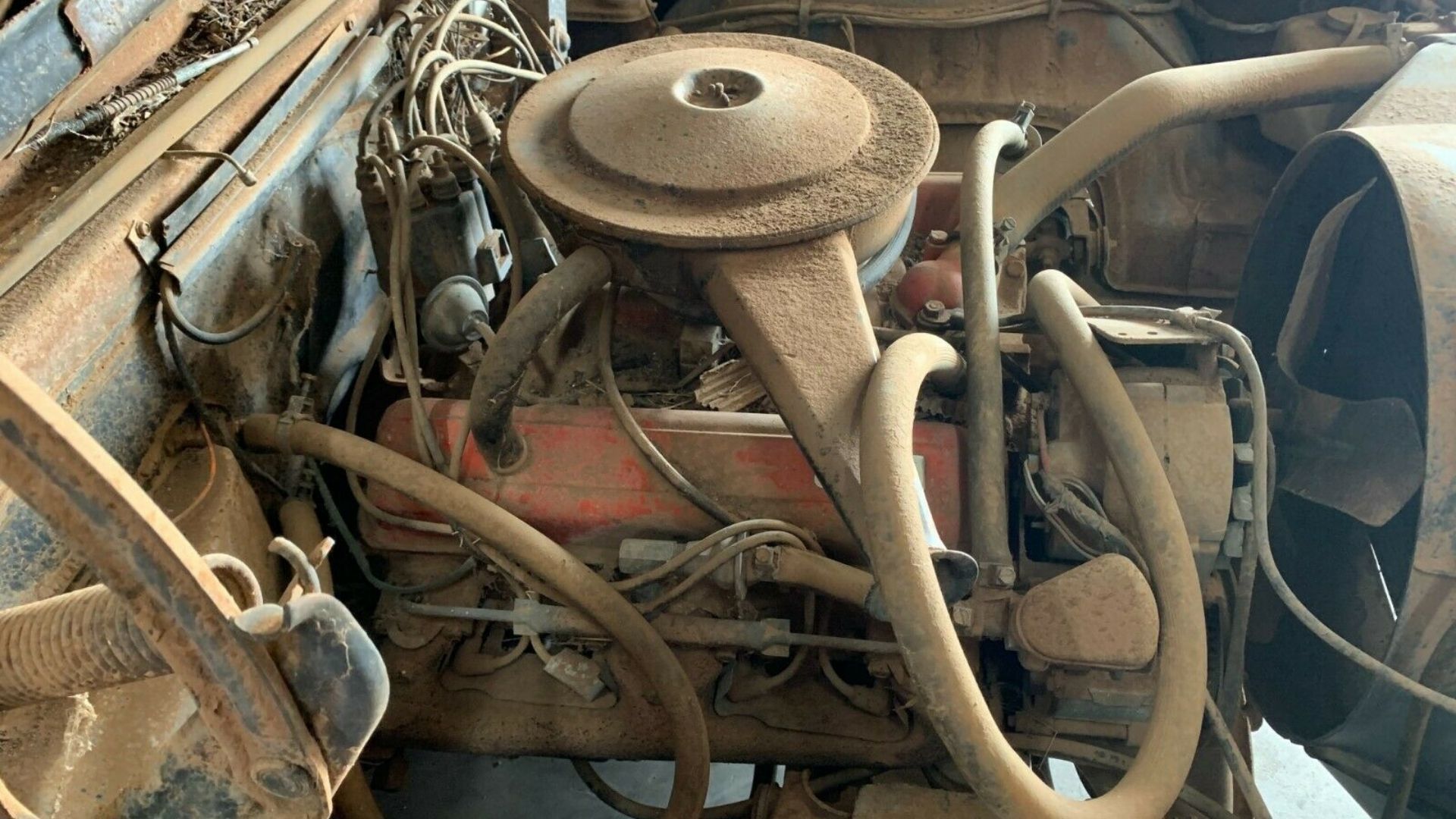 Also, there's no title, so only a bill of sale will be issued to the winning bidder. Would you bid on this car? As of the writing of this article, this car isn't showing any bids. It has a Buy It Now price of $30,000. Since the auction is set to end on the morning of June 2, there might not be too much movement on this Camaro until later this month, but we expect it might sell for more than that up-front price. Unfortunately, not being a real Z/28 it doesn't command quite as high of a price, so that could really hurt its chances. But you just never know for sure.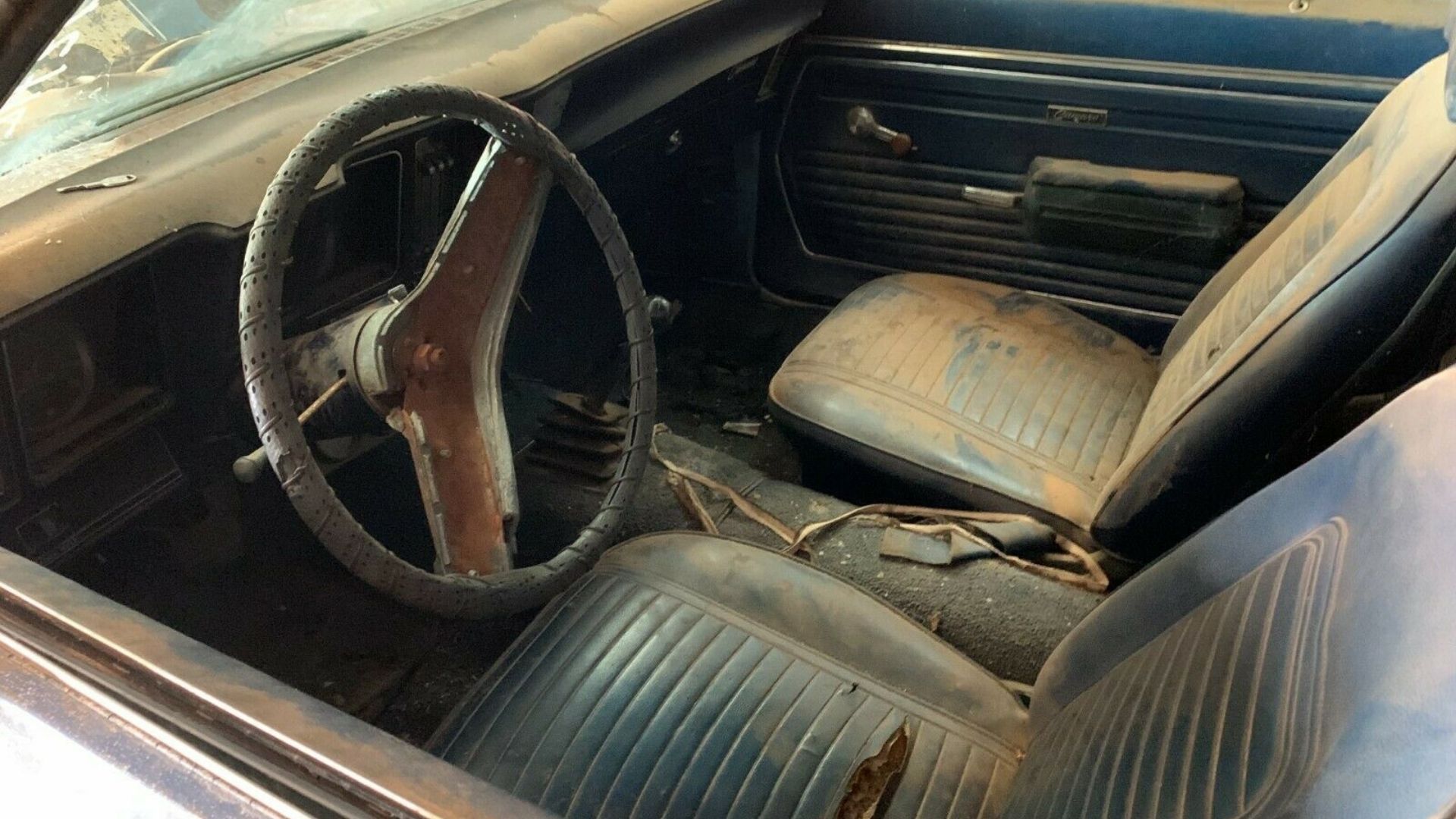 Tell us what you think of this Chevy in the comments.  Check out the eBay listing here.