Would you rock this purple pony?
---
There's definitely a certain allure to SEMA Show cars. After all, they're professionally built and often are over-the-top in all sorts of cool ways, mainly cosmetics and performance. It's with that in mind we present this 2019 Ford Mustang which was on display at the 2018 SEMA Show in the Ford booth no less. You might even remember this muscle car thanks to the distinct BASF Majestic Purple paint and custom RTR wide body kit. This purple pony is for sale on eBay at the moment, but it's not exactly cheap.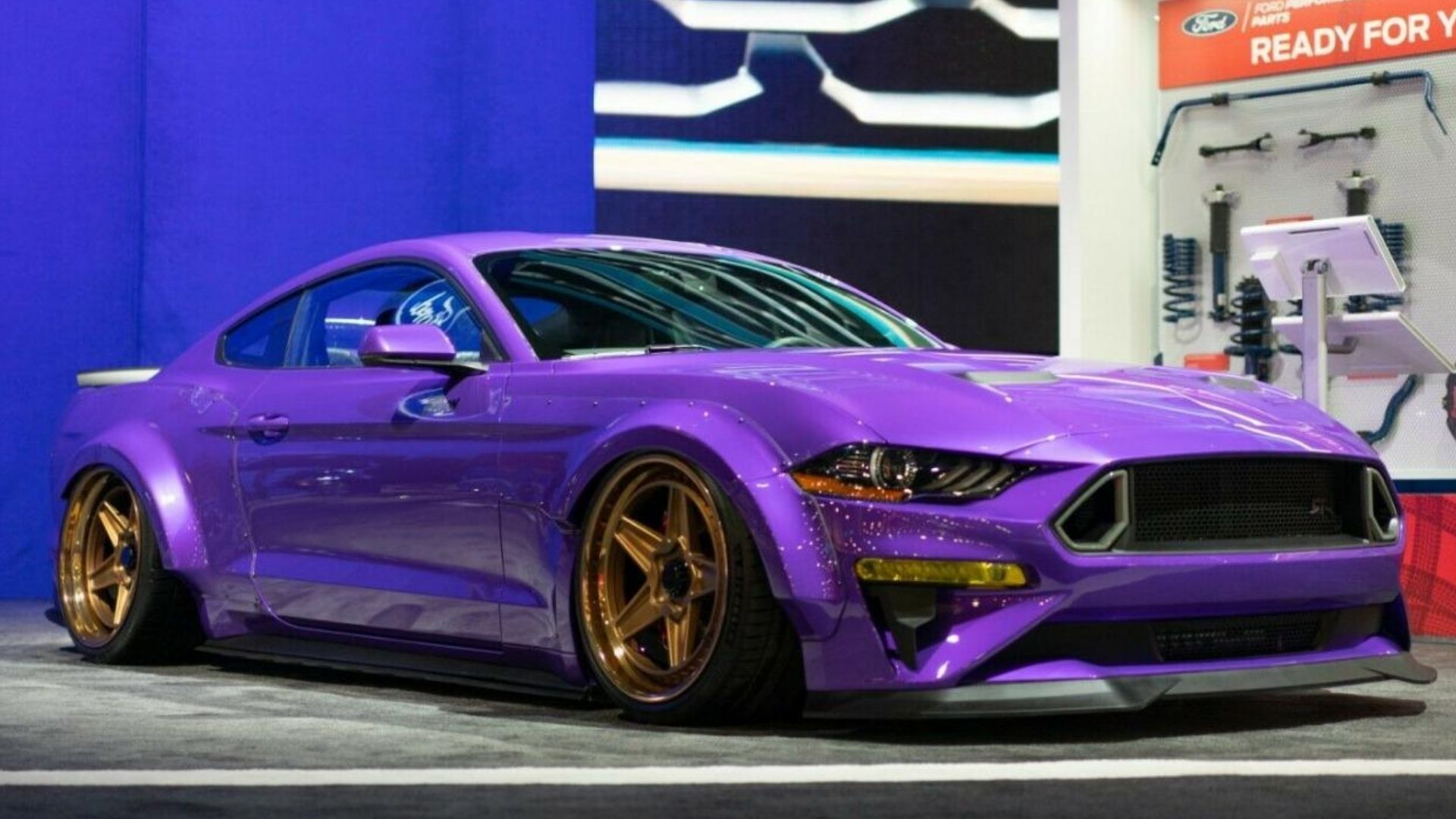 Actually, the Buy It Now price on eBay of $54,999 isn't as bad as you might expect, but it could still be a little too steep for you, it's your call. Just keep in mind you're getting a whole list of customizations, so if those float your boat and you have access to that kind of financing, there's little doubt this Mustang will attract a lot of attention.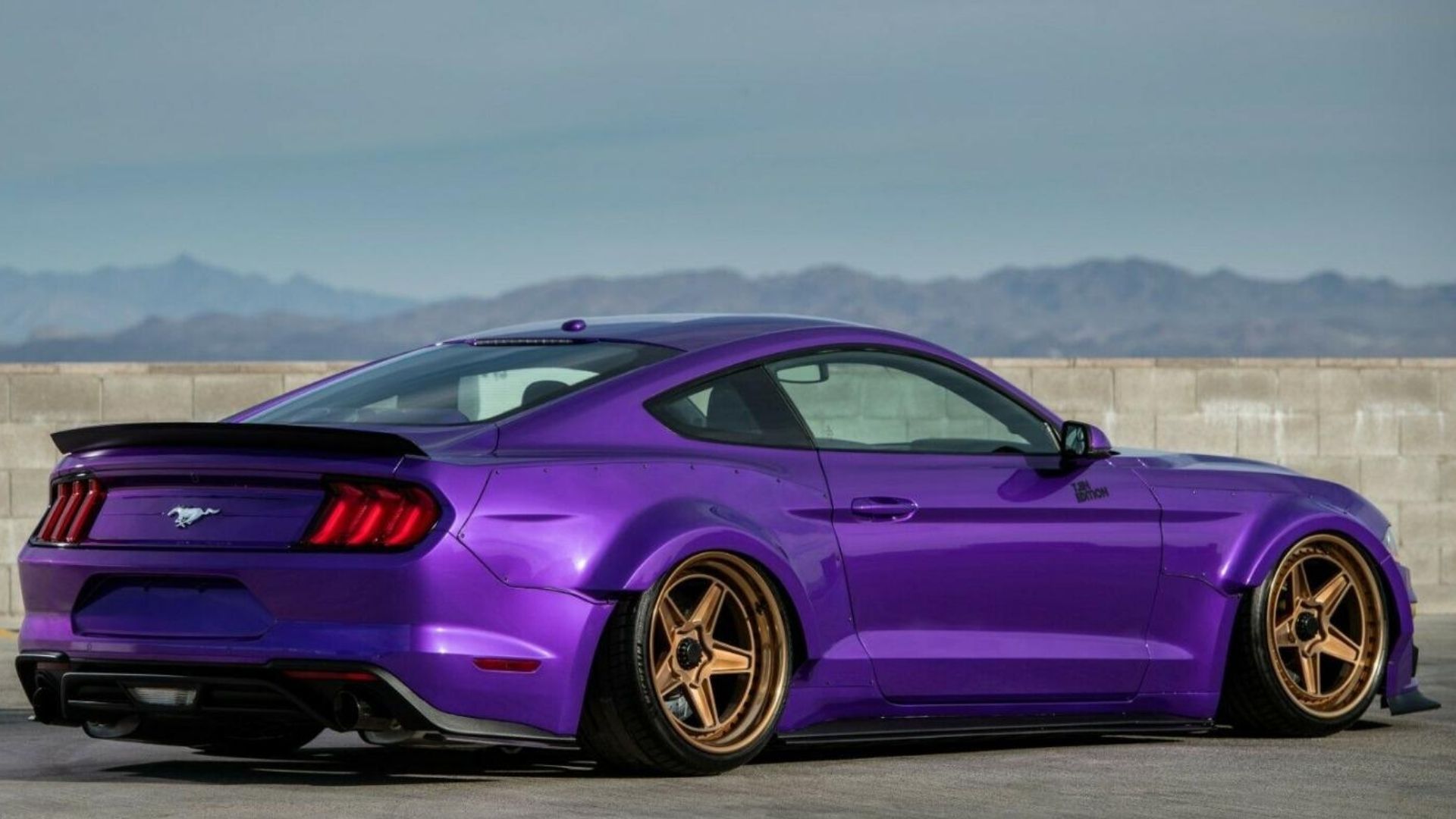 Some people really love bronze wheels, but this SEMA car isn't just riding on any old bronze wheels: they're 20-inch one-off center-lock Forgeline wheels. You're not going to get these anywhere else. Nice Michelin rubber is wrapped around each one. Purple and bronze are certainly a matchup you don't see on cars that often these days.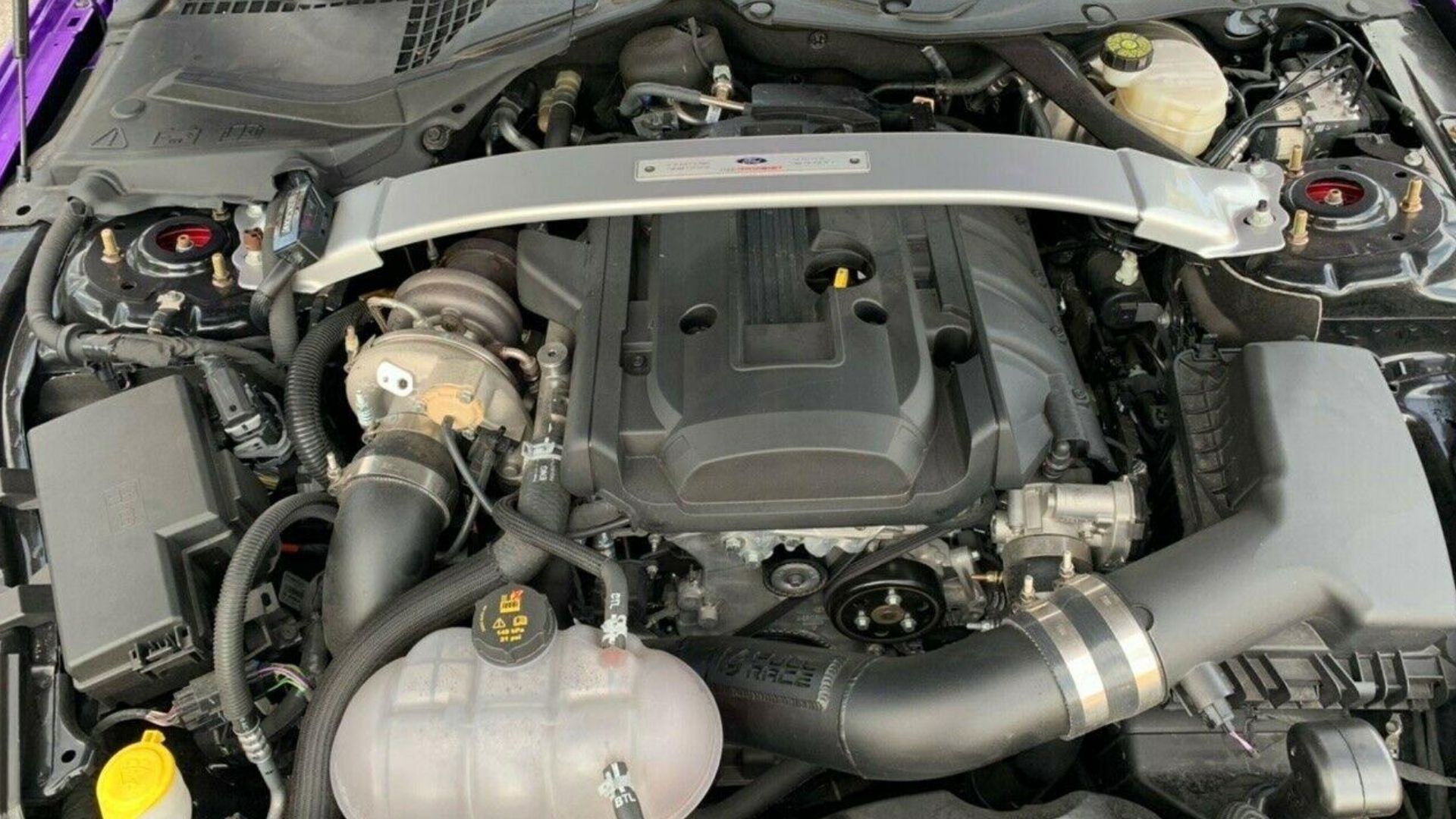 Here's what easily could be a dealbreaker for a lot of people and understandably so: this Mustang is an EcoBoost model. Yeah, disappointing, because the Coyote V8 is such an incredible engine with lofty potential for those who want to reach for the stars. At least this EcoBoost is running a Borg Warner turbo, Full Race intercooler/manifold, and Ford Performance exhaust. Just don't think you're going to be taking down any Hellcats ever.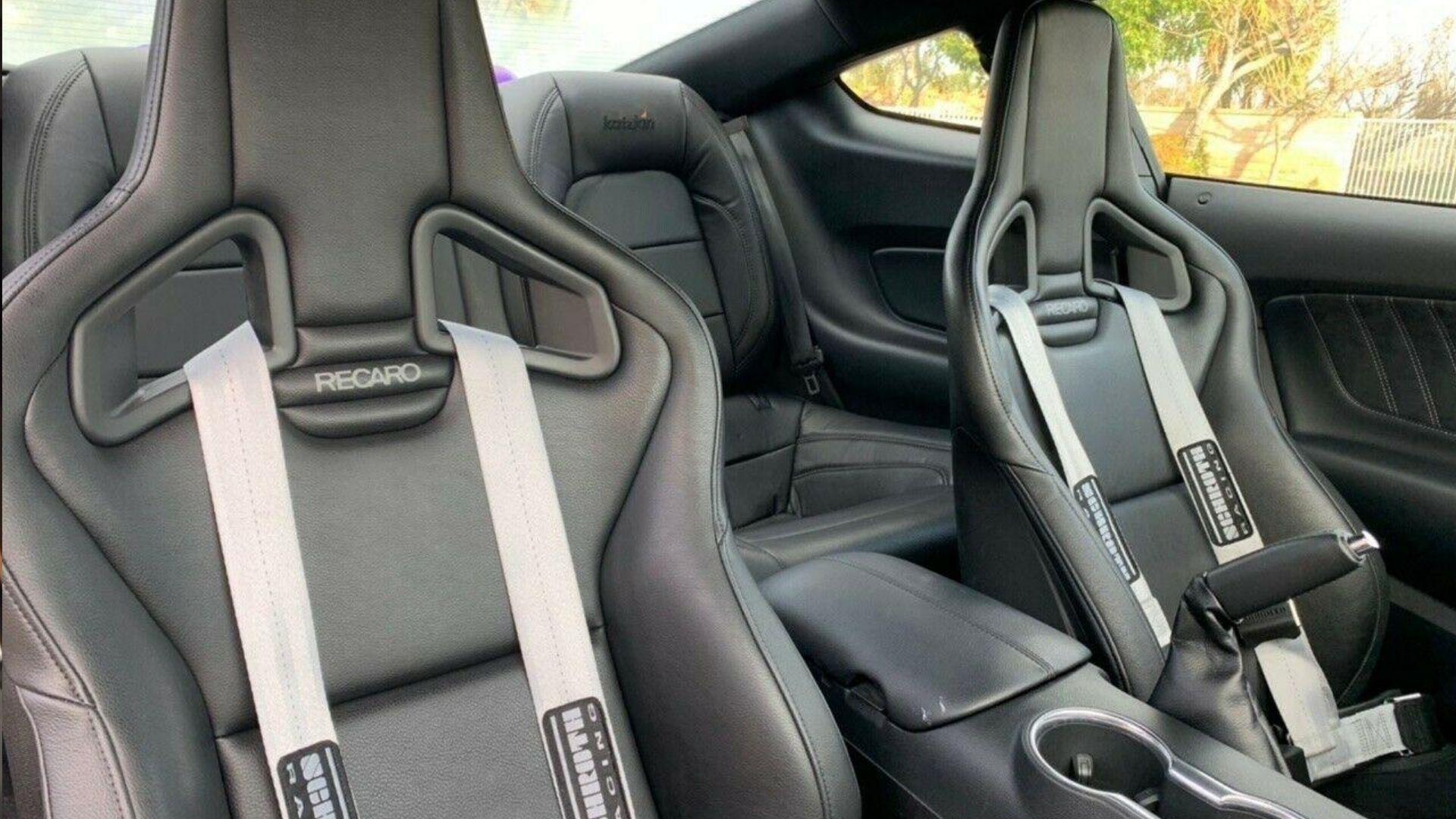 As a consolation for the powertrain, the interior features black Katzkin leather upholstery, Recaro reclining front seats, plus a thumping Kicker Audio system with subwoofers in a custom trunk enclosure. Sure, you won't be hearing a roaring V8 but you can jam out to your favorite tunes instead, if that's your pleasure.
In our view this Tjin Edition Ford Mustang EcoBoost is a mixed bag. There are cool elements, so-so elements, and the end result is something which will appeal to certain people. Are you one of them, or is this a miss?
Check out the eBay listing here.