This French hypercar is a little extra crispy…
---
If you've always fantasized about buying a French hypercar but haven't had $1,000,000+ at your disposal, this might be your lucky day. Copart has listed a 2019 Bugatti Chiron for a steal at just $345,000 but there is, of course, a catch. This vehicle at one point was on fire, but don't worry it's no longer on fire, so that threat has passed. Now you need to just pull the trigger and buy this thing before some YouTuber with a whole collection of crappy supercars and luxury cars liquidates everything to scoop this up before jumping it over a stream on their buddy's property so they get a bunch of clicks.
Check out the one-off Chiron Bugatti created here.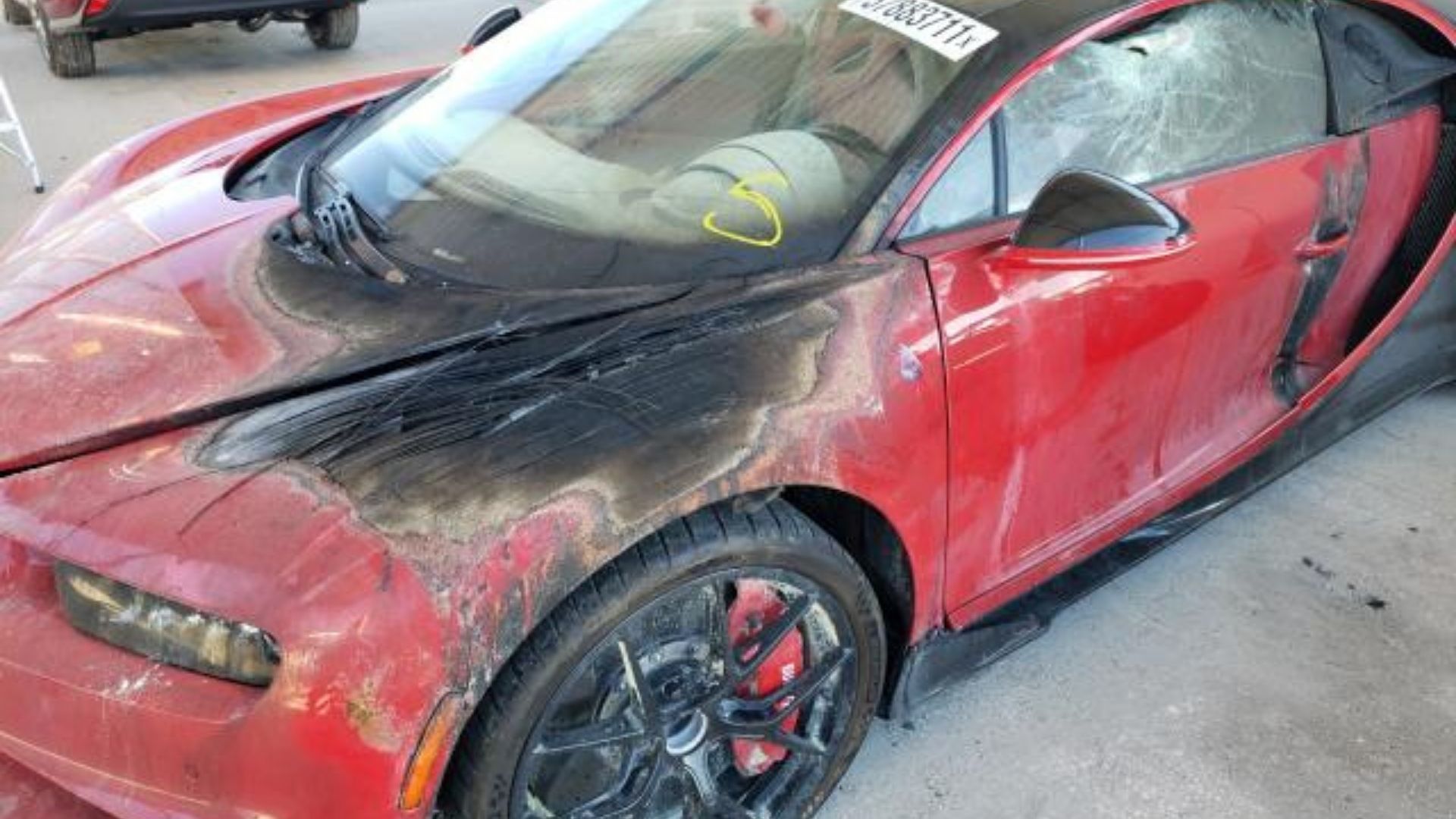 In the few photos Copart supplies, you can see some pretty serious fire damage on the driver's door and driver's-side front fender, so those will need to be replaced for the GDP of a small country. The driver's window is busted, so that'll be $16,000 to replace. The hood also looks to have been charred some, so that'll be your firstborn. Dust coats the interior, maybe from putting out the fire, we don't know. This thing is pretty messy.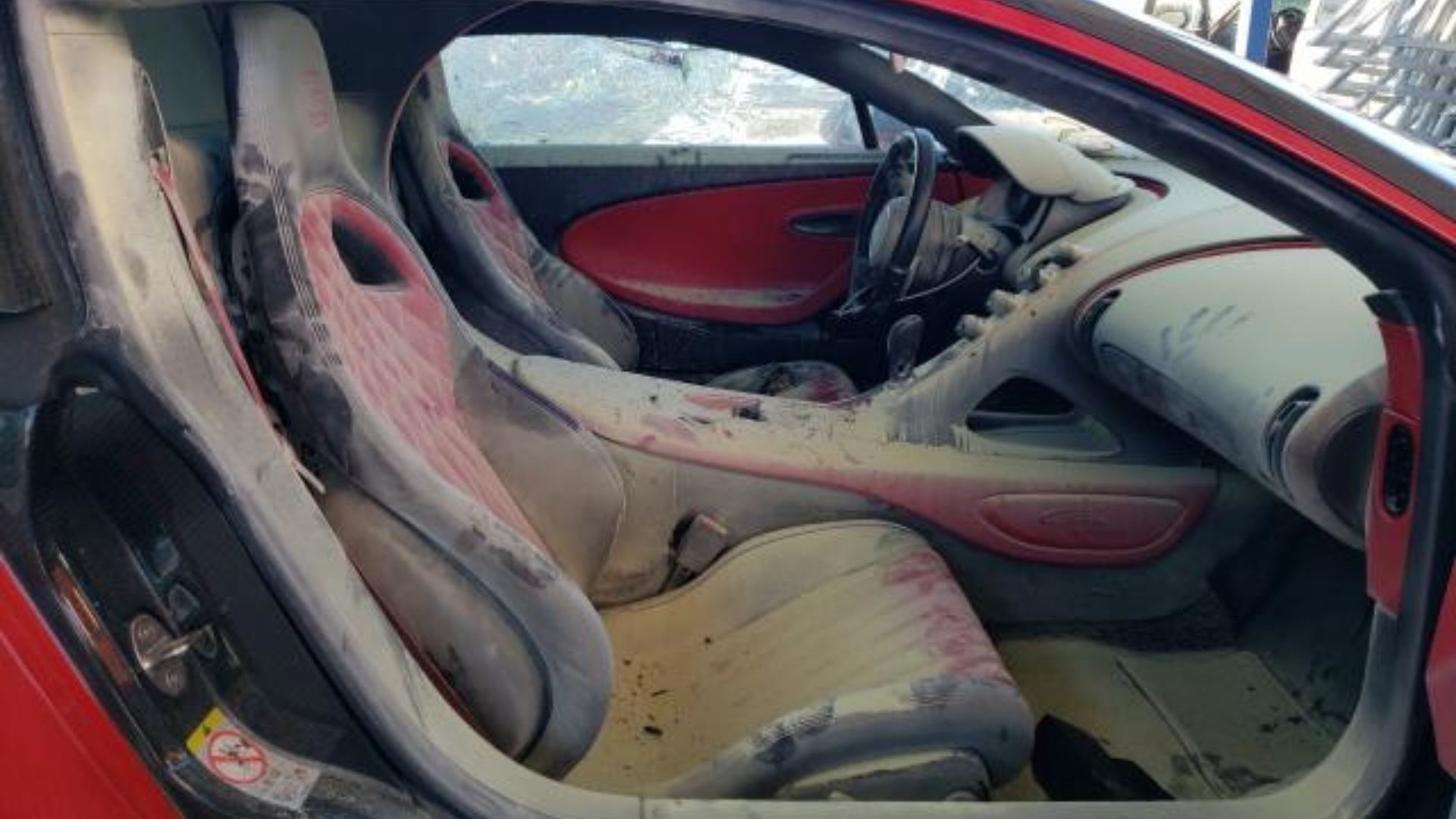 The fact the engine compartment isn't shown at all in the photos should make you very cautious. However, this Chiron is part of Copart's Engine Start Program, which is a fancy way of saying "ran when parked." According to the website, the car engine started and idled when the vehicle arrived. We've heard this same sort of thing from guys on Craigslist for years on end and it usually doesn't end well – just saying.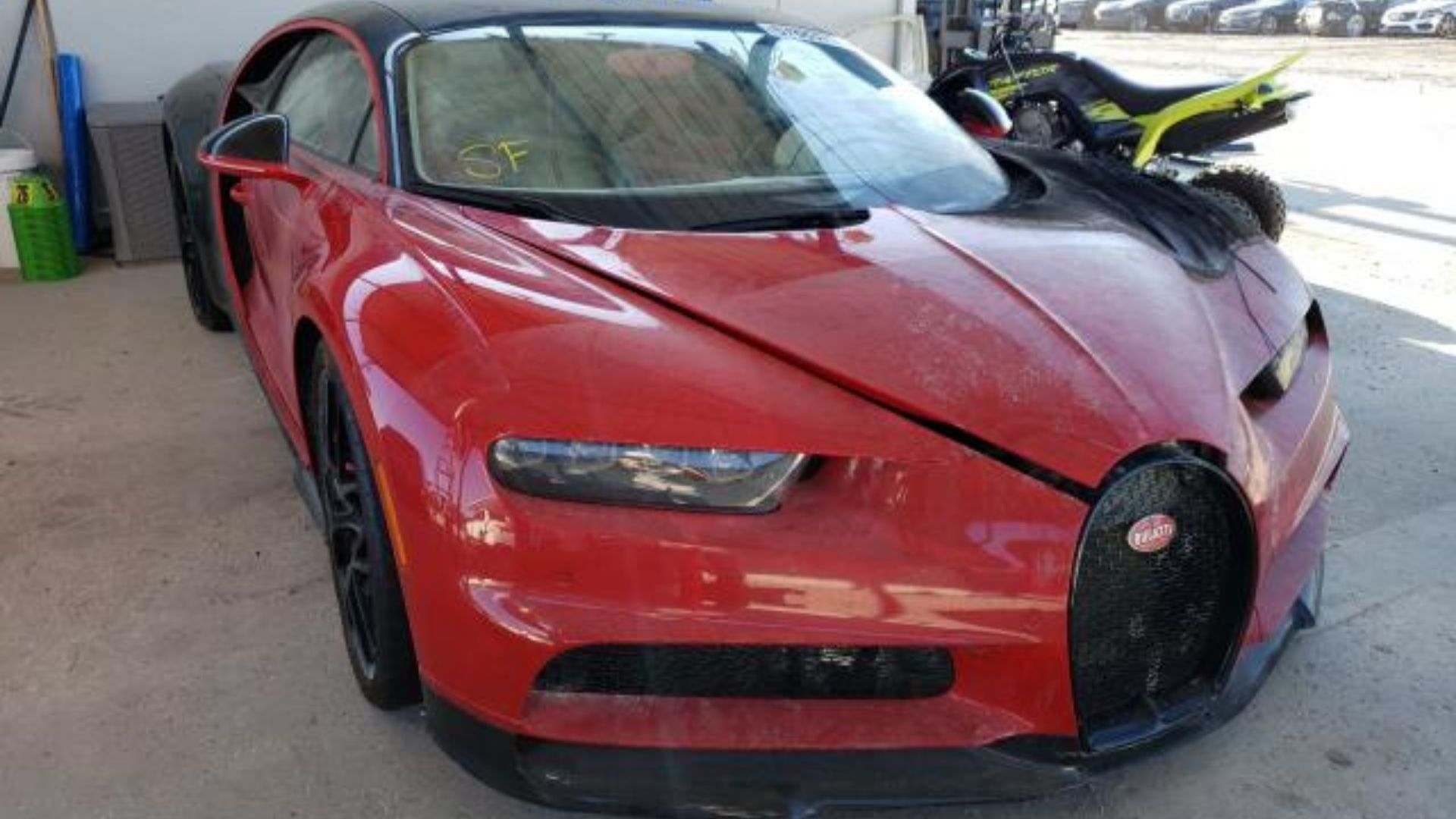 However, the allure of the quad-turbocharged 8.0-liter W16 engine is going to be the siren song for some poor sap who will realize parts and servicing for a Bugatti Chiron are unbelievably expensive. They will then also learn water is wet and the sky is up, probably making a few YouTube videos on those topics as well.
Anyway, check out the listing on Copart for yourself here.