Can't make it to the car show? The car show will come to you!
---
Memories JT Shoemaker has been going to Cruisin the Coast since it started 25 years ago. Unfortunately, that was not the case this year. Since he could not make it to the Cruisin the Coast event, his family made arrangement for the car cruises to come to him.
Classic cars lined the roads around Park Court North Street in Biloxi to pay Shoemaker a visit. It wasn't a planned stop, but it was detour the group decided to make to give the elderly man a smile and make his last wish come true.
"His hospice nurse Tracey Ladner put it on Facebook. We shared it on Facebook pages. We shared it to Cruisin the Coast Facebook page and the last we know it was shared over two thousand times."
The cars and the people waving to him and greeting him brought back memories of more than two decades going to Cruisin 'the Coast with his wife.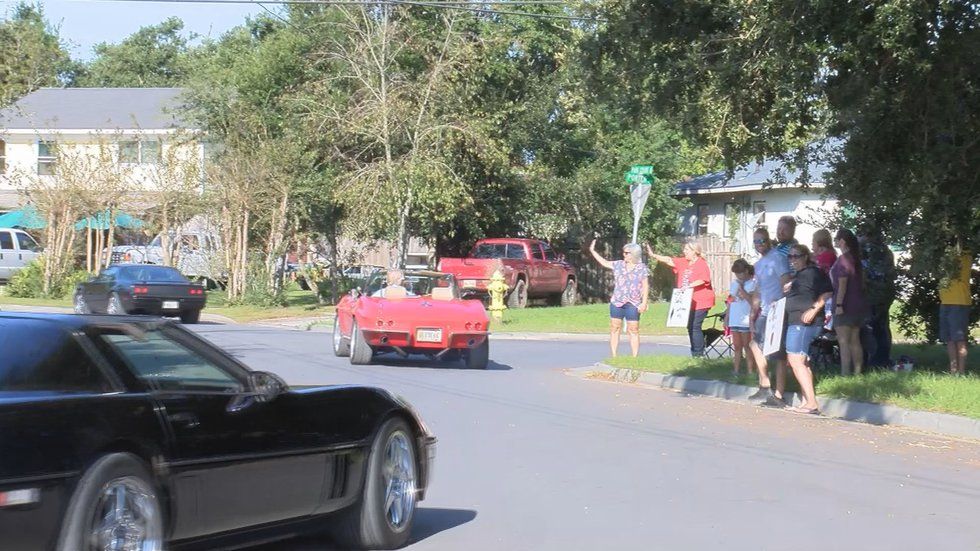 "He and my mother were the shine of the show. As soon as the music started it didn't matter where they were, they got up on the danced," his son Jimmie Shoemaker shared.
"He has congested heart failure," said his daughter Vicki Shoemaker-Wilkerson. "The heart is very weak. Due to the lack of circulation, his legs simply stopped working and his legs were unable to work at all. And then we took it to him since we couldn't handle it ".
His granddaughter joined him and shared that he was very attentive to the details about each car, "It's awesome. I've loved to watch him name the cars," said granddaughter Adrienne Wilkerson. "He can tell you if it's an original paint job or they've modified it."
Source: Wave 3