This tough utility vehicle is ready to conquer any terrain.
---
Humvee is short for HMMWV, an acronym that stands for "High Mobility Multipurpose Wheeled Vehicle" built by AM General and were strictly military vehicles. Originally, there wasn't a plan to develop stripped-down version for the civilian market, but it was Arnold Schwarzenegger who convinced the automaker to build them to sell to the general public after seeing a convoy on a movie set. These weren't offered until the early '90s, as the Hollywood muscle man received his in 1992 called the Hummer H1. Art & Speed is pleased to offer the chance to take home this rugged 1986 Hummer (Humvee) H1 that will have you feeling like your king of the road.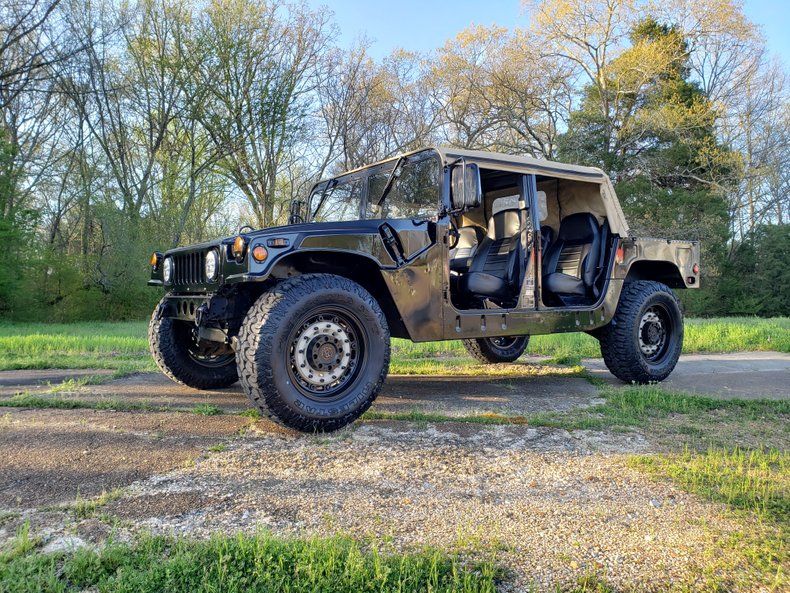 One of the widest vehicles on the road, the exterior of this H1 is painted in a glossy black and looks mean while cruising down the road without doors. No worries, this bad boy does come with all four doors and along with a vinyl top in a contrasting beige. A set of Black Rhino wheels sit on all four corners perfectly add to the utility vehicle's tough aesthetic. The wheels are wrapped with a set of 37-inch Milestar rubber. The headlights and taillights have been converted to modern LED lighting. For some off-road fun, kick this H1 into four-wheel-drive and take to the trails. Able to seat a total of six occupants, there's still plenty of room in the bed to haul all your supplies.
Powering the Hummer H1 is a 6.2-liter diesel engine that is surprisingly quiet with just light road noise coming from the 37-inch mud tires. Driving feel of this beast is stiff thanks to a heavy-duty suspension that was made to withstand the roughest of terrains. Inside this utility vehicle sits a black interior, and sits 6 people as mentioned above. The Humvee comes with the aforementioned truck bed along with a heavy-duty trailer hitch to that allows you to hook a trailer to haul that race car to the track or your boat to the lake.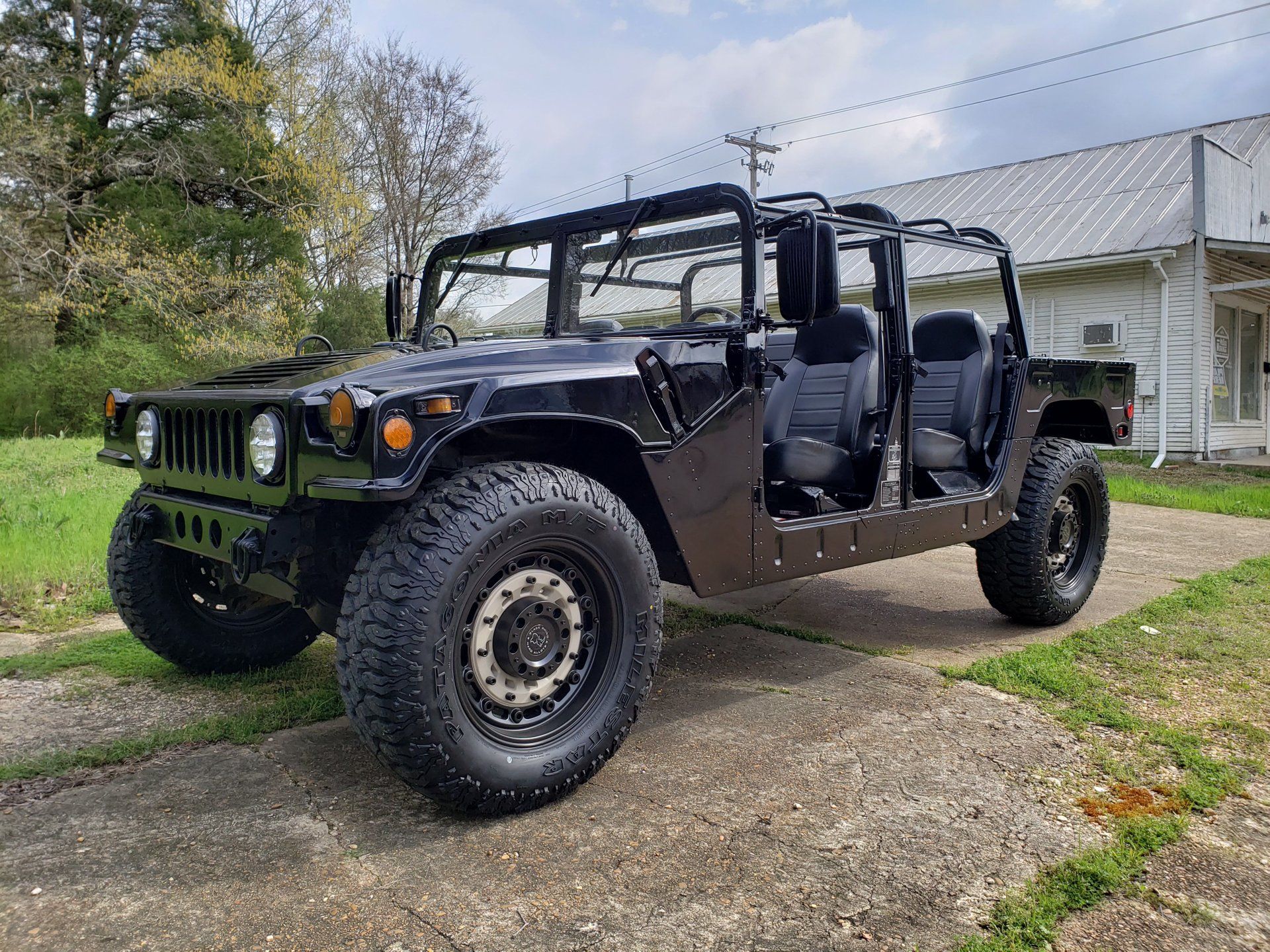 If interested in this tough 1986 Hummer (Humvee) H1, then contact Art & Speed today to see how you can get behind the wheel. There's no doubt this wide utility vehicle offered by AM General will impress no matter where it goes.
Read More Car News Here...