Here are two chances to own a one-of-a-kind '71 Mopar.
---
Most Mopar muscle cars from '60s and '70s were rare to begin with, but Rev Muscle Cars has a pair of custom one-off creations for the ultimate Mopar collector. For open-air enthusiasts, there is the 1971 Plymouth GTX Convertible XCON Concept, while restomod lovers can check out this modernized 1971 Dodge Charger SRT Serpent. Either way, these cars will definitely turn heads.
1971 Dodge Charger SRT Serpent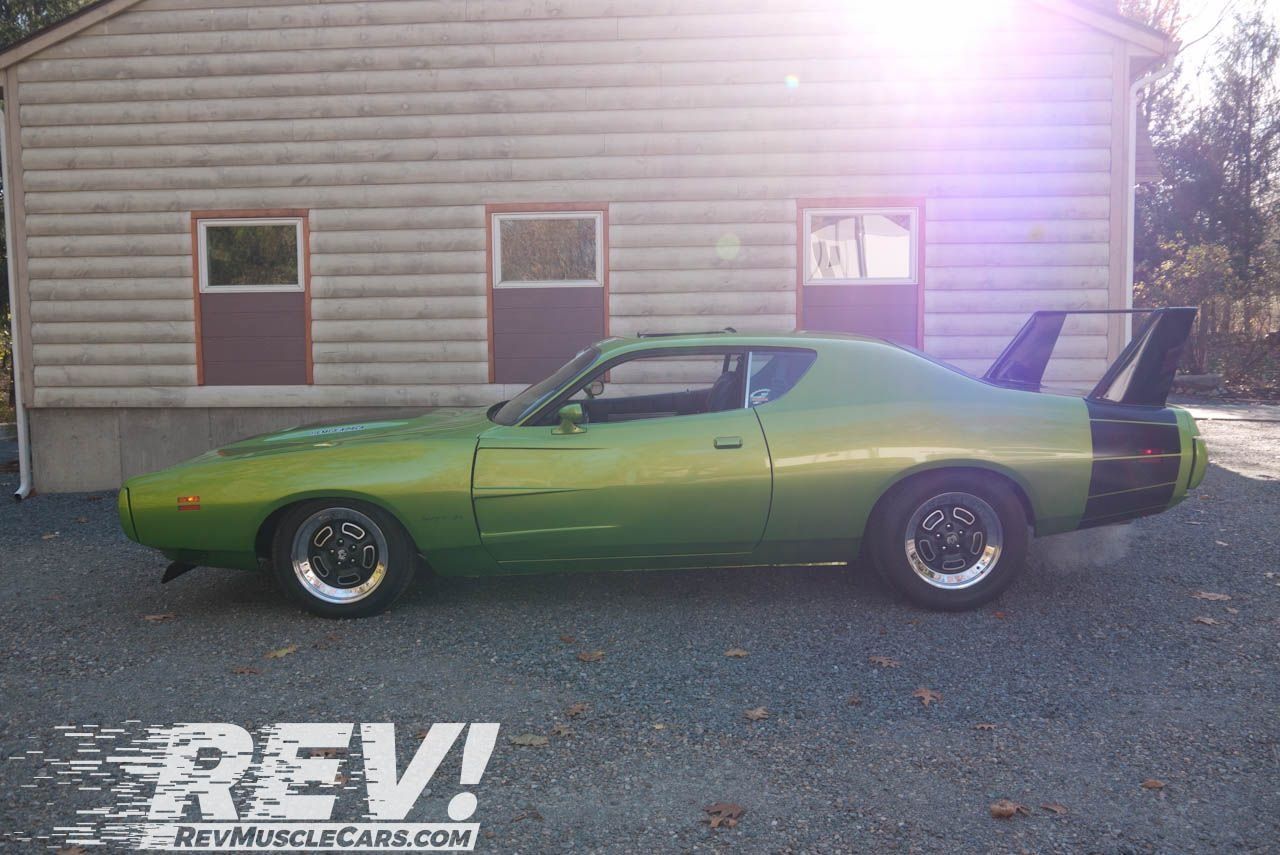 The 1971 Dodge Charger SRT Serpent is what you get if you cross a '71 Charger with a '69 Charger Daytona AND an early third-gen Dodge Challenger SRT8. Under the hood, is a 600-horsepower, 6.1-liter Hemi V8 with a custom 3x3 electronic fuel injection system making it a modern version of a six-pack Hemi, and this engine is matched with a six-speed manual transmission. The exterior has been modified with hidden headlights that get a modern touch with LED halo rings, while the raised rear wing and Snakeskin Green paint job (from the Dodge Viper) will certainly make this car an instant hit at car shows.
1971 Plymouth GTX Convertible XCON Concept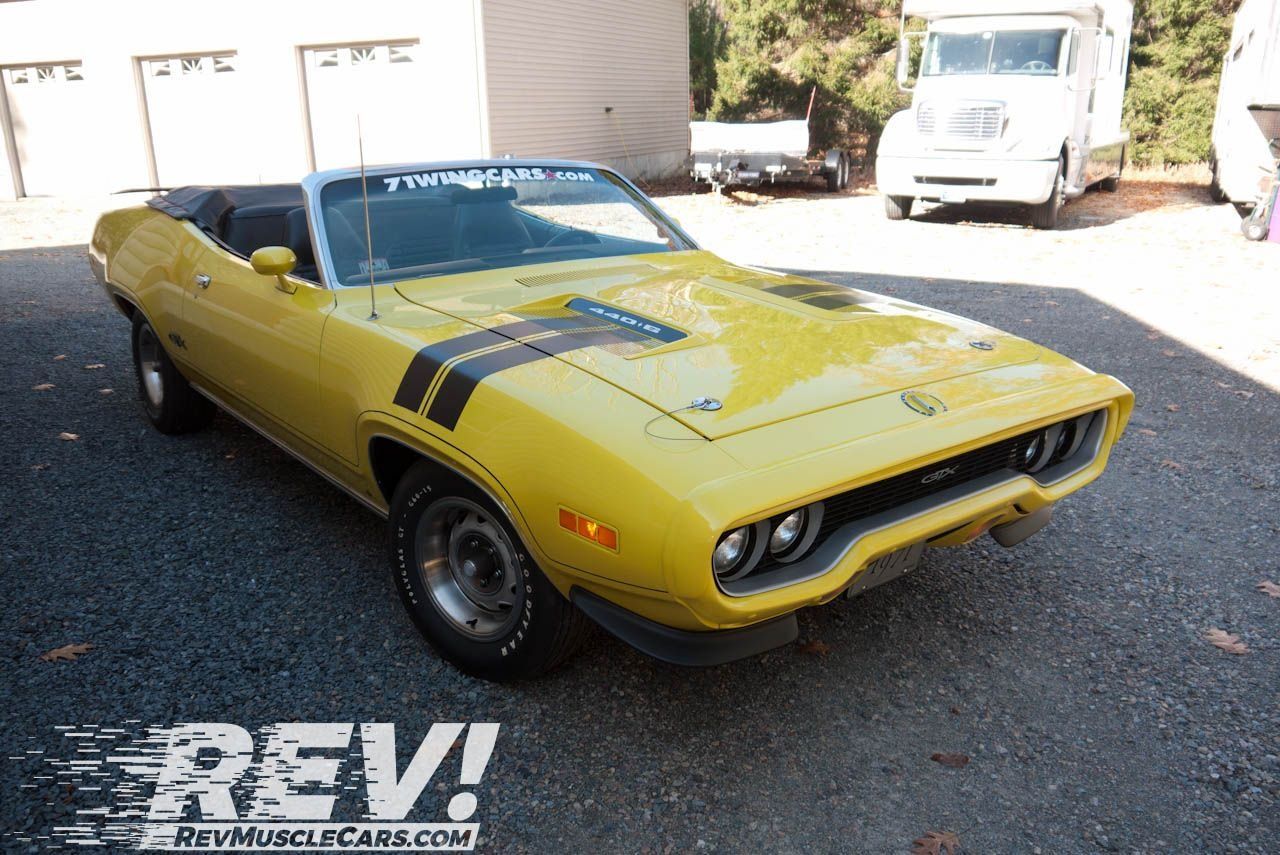 While the Charger SRT Serpent is a fully custom restomod, this 1971 Plymouth GTX Convertible XCON Concept might fool all but the most serious classic car enthusiasts. Plymouth never built a version of GTX in its final year, but this Curious Yellow GTX drop top will have Mopar fanatics doing a double take. The car itself underwent a nut-and-bolt rotisserie restoration, and the convertible conversion features an OE stock replaceable vinyl top.
Both of these custom Mopar creations are currently up for sale through Rev Muscle Cars, and while pricing hasn't been announced, contact the showroom for more info on these cars or any of the other amazing classic and collector cars that are listed for sale.
More From Rev Muscle Cars...