These one-of-a-kind muscle cars were brought to life thanks to Chrysler's 1970 secret wind tunnel testing.
---
Here are two '71 Wing Cars that were concepts brought to life -  1971 Dodge Charger R/T and a Jet-X 1971 1/2 Plymouth GTX. Both concept were designed and brought to the production table, but many of the installed components were scrapped due to cost. These two concepts were brought to life by Gary and Pam Beineke.
Why were these two cars built? Chrysler was conducting its secret Aerodynamic Wind Tunnel Test Report in early 1970 on the new '71 Dodge and Plymouth B-body cars. No full scale cars were ever built until now. The good news is, both of these cars are up for grabs through REV!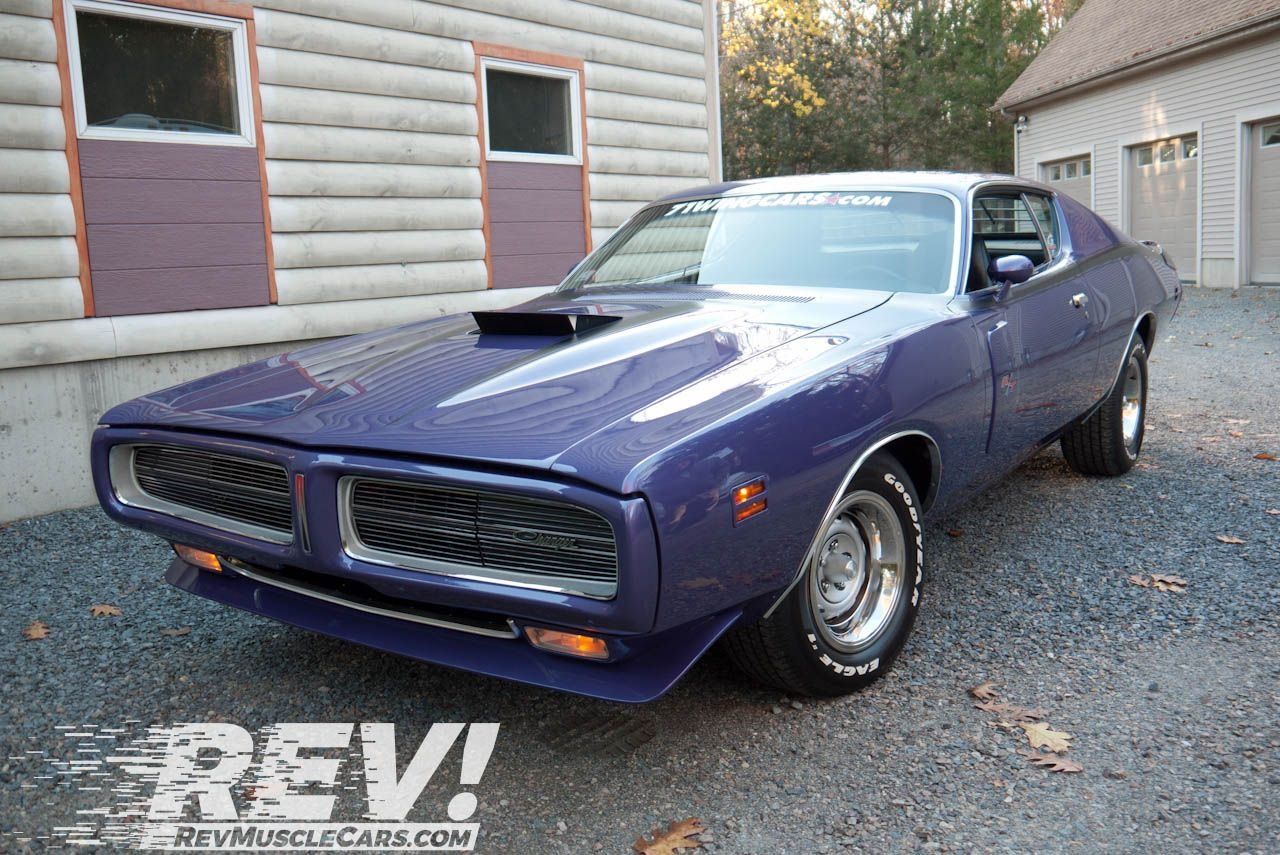 The second-generation Dodge Charger began in 1968, and it instantly became a hit with Mopar fanatics everywhere. When the 1971 Dodge Charger model was introduced, it was as if Babe Ruth hit one out of the park. Thanks to William "Bill" Brownlie, the man behind the first three generations of the Dodge Charger, the '71 model was an even bigger success with sales climbing to 50 percent.
This '71 Dodge Charger R/T is the exact concept designed by Brownlie and made into the real deal by Gary and Pam Beineke. The concepts known as the Dodge Diamante and Super Charger were to have variable pitch rear wings that could be operated electrically from inside the car depending on driving conditions. This is on the '71 Charger R/T. Charger enthusiasts may notice details from the concepts that made their way onto the production model. Unfortunately, the remote controlled electric wing was too expensive to be added to the lineup.
A '72 Charger can be found with both a paint-matching bumper, and they can be found with the hidden headlights, but not on the same model. This is because they didn't want to seem as if the design was stolen from the '69 Pontiac GTO or Trans Am along with the rear wing from the Buick GSX, which is why the hoop-style wing wasn't implemented.
The 440 Six Pack was available with air conditioning, a stereo system, Rallye cluster, Tuff Wheel, Pistol Grip shifter, rear window louvers, electronic ignition, and power disc brakes on all four corners.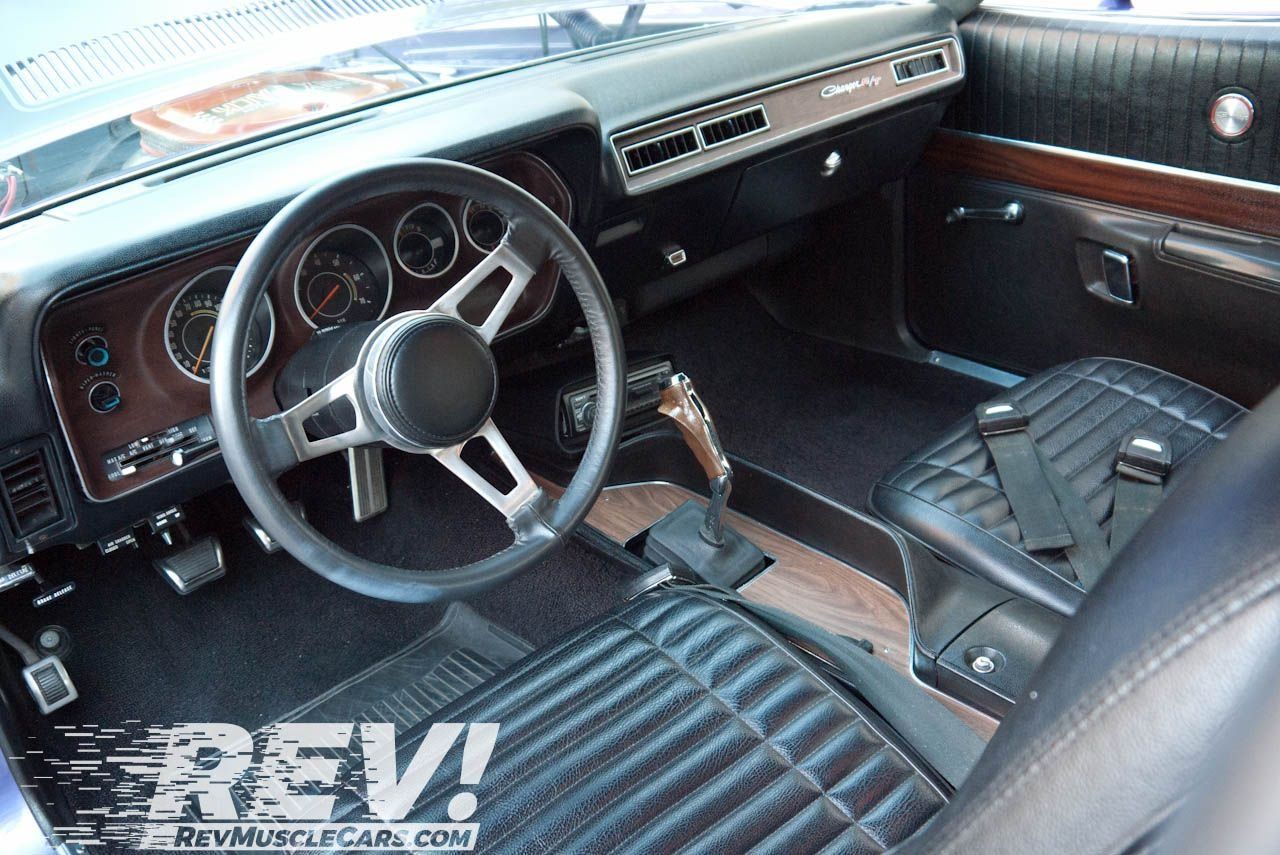 Not built for show, cars such as the '71 Dodge Charger R/T Concept were made to be reliable but also for running hard and fast on the open road or racetrack.
This 1971 Dodge Charger R/T Concept is now available at REV! for anyone in the market to own a one-of-a-kind muscle car.
---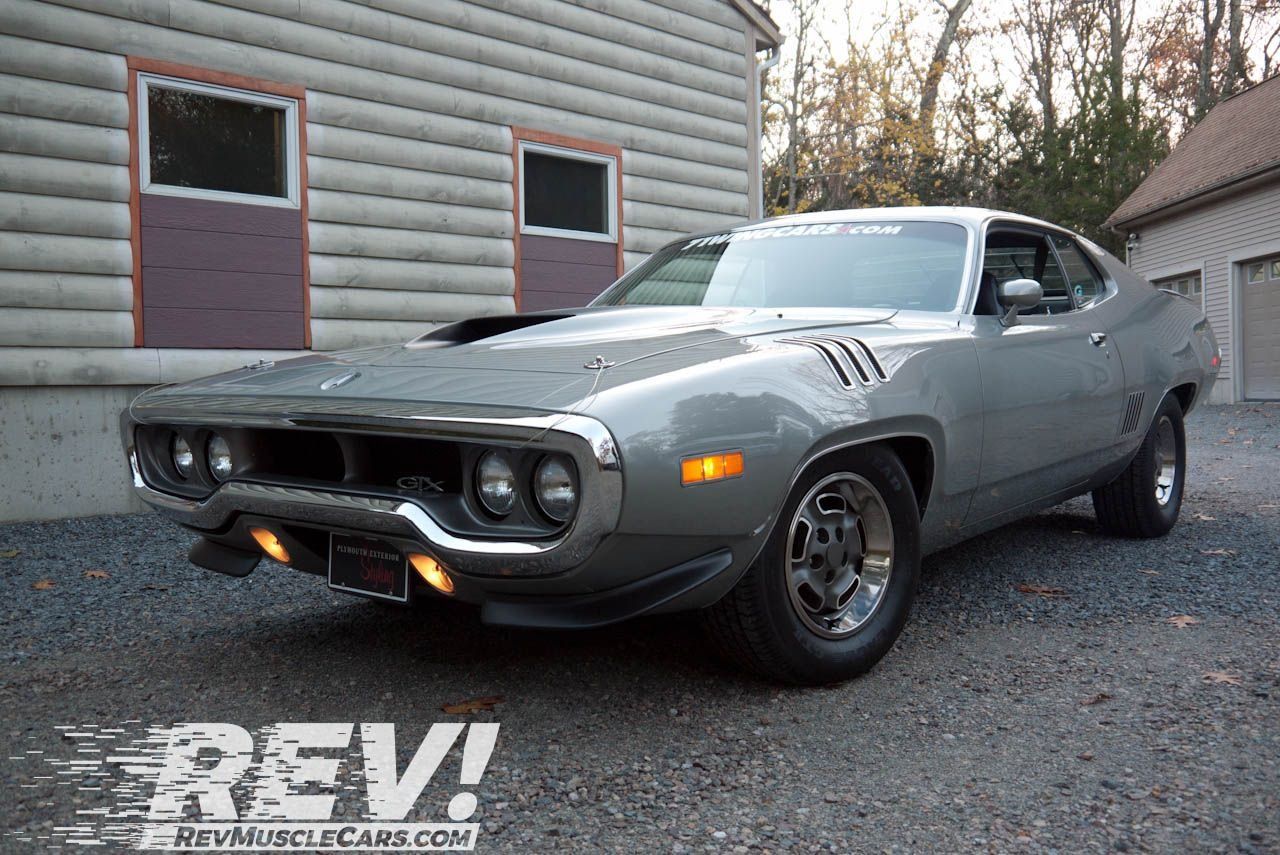 Ever since he was 13, John Herlitz sent drawings and sketches to Chrysler. When he was just 26, he was the man behind the 1970 Plymouth 'Cuda. Even more, he brought fuselage styling to B-bodies for the 1971 model year including the Road Runner and GTX. A fan of jet fighters, one might notice the influence in the design of the latter.
The GTX was given an open grill and wraparound bumper, and an F4 Phantom intake. More jet fighter influences come from the functional hood intake, a part that also appears on the AAR Cuda. Even the taillights were designed to look like afterburners.
Fuselage styling is also incorporated in the front fender gills and rear quarters. The '71 GTX clay mockup from 1968 included the GTX logo in the grill, front tag with Plymouth Exterior Stying, chrome bezels surrounding the tails, and the W23 "Warrior" Kelsey Hays Cast road wheels. What started out as the '67 Formula SX Concept with jet fighter-inspired design cues would show in the '71 GTX.
This JetX Concept GTX also came to life thanks to Gary and Pam Beinecke to bring John's original vision a reality. It's a car that could have been in production but due to cost, many of the original ideas were dropped. A beauty to behold, it was the cover car of Mopar Action at one point in time.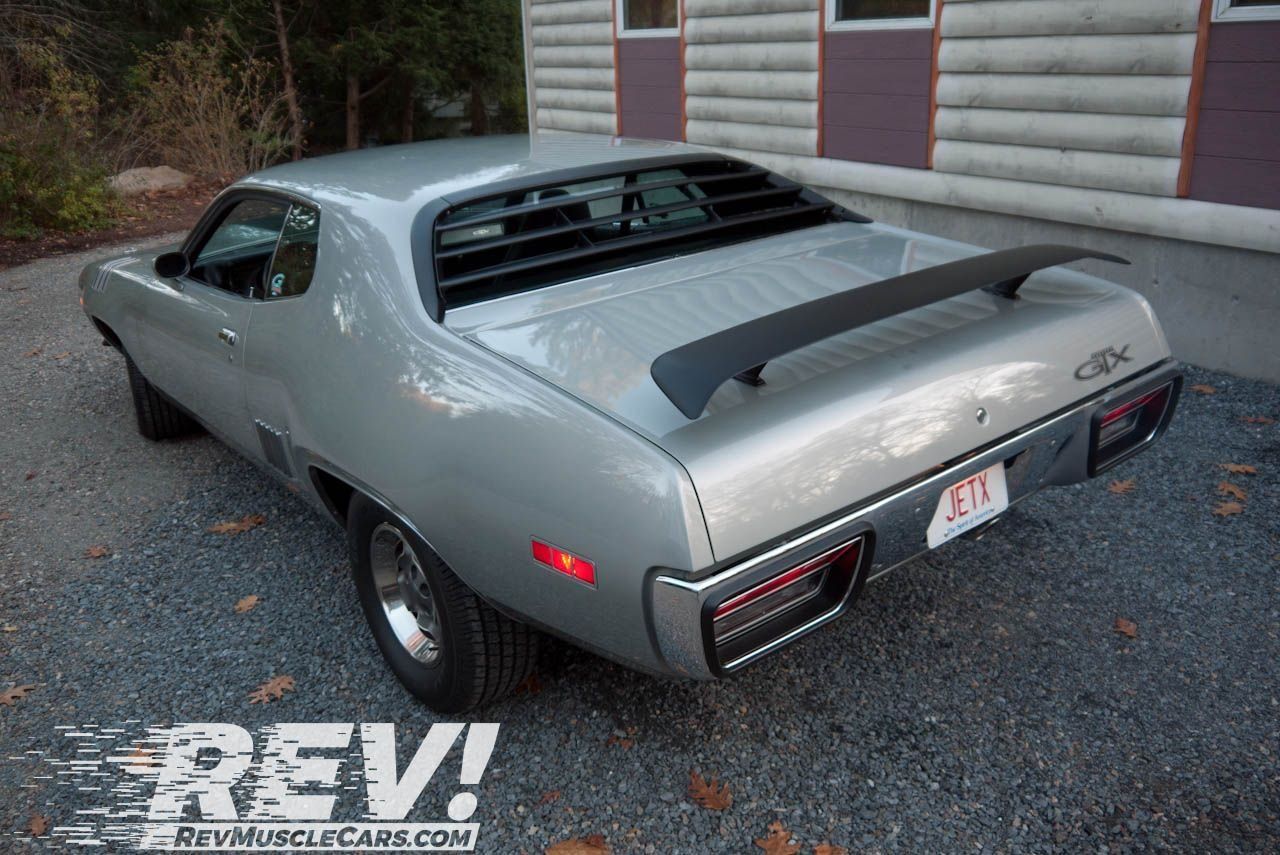 Under the hood is the 440 6+ engine that generates 450-horsepower via a Tremec TKO600 5-speed transmission and Pistol Grip shifter. Other mechanical highlights include the electronic ignition, four-wheel disc brakes, Dana 60 rear end, a DTS Custom Services unit, and 4.10 gears. The interior features bucket seats, folding armrests.
This is another car built for more go than show, and can be a force on the track. It was engineered for going hard and fast, but was also built to be reliable at the same time.
If interested in this incredible 1971 Plymouth JetX Concept GTX, contact REV! today. No price is listed, but feel free to make them an offer on this one-of-a-kind classic.
Read More Muscle Car News Here...