Grab this new Grabber Lime before it's gone.
---
With the same power output as the new Shelby Super Snake, there's no doubting the new Carroll Shelby Signature Mustang is a hot item. Not only does it boast all kinds of supercharged power, this hopped-up muscle car is a rolling tribute to Carroll Shelby himself, as you can clearly see with the special badging and plaques. Considering it's #17 of 50 to be made, this is a modern collectible anyone could cherish as a long-term investment.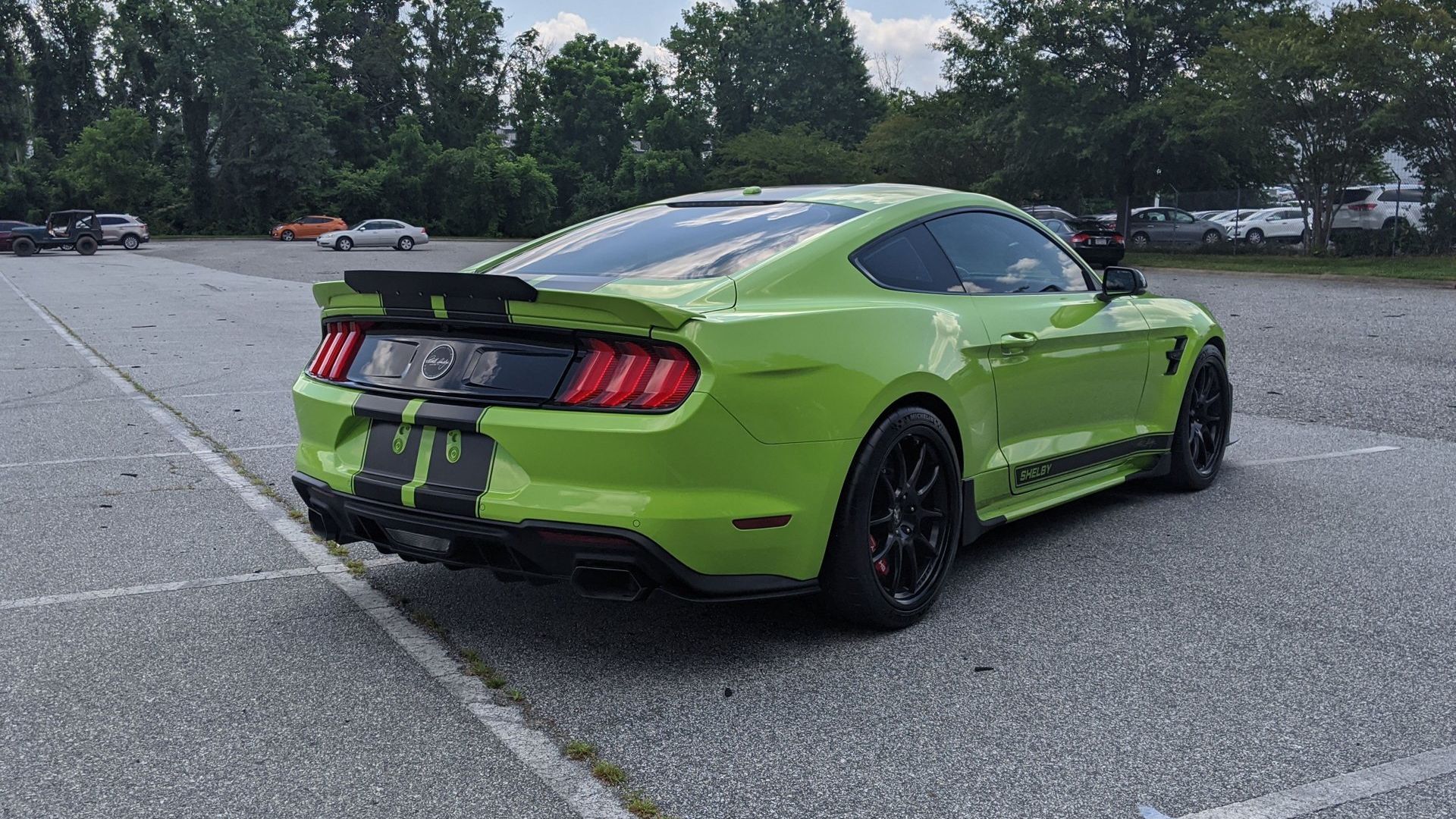 While it shares some of the same design features as the Super Snake, like that ultra-aggressive front splitter and ram air hood, there's a little more polish to this pony. That's fitting, considering Carroll Shelby is such a legendary name which should be remembered with nothing less than superior finish. The Grabber Lime paint really punctuates all this along with high-contrast stripes, trim, and wheels. This car no doubt will cause everyone, both car people and normals, to stop and stare in silent awe.
Thanks to the big Whipper supercharger system bolted up to the 5.0-liter Coyote V8, this Shelby is pushing an earth-shattering 825-horsepower. With other upgrades like a Shelby extreme cooling system, performance half shafts, and the Ford Performance MagneRide handling pack installed, everyone from Dodge Challenger SRT Hellcat drivers to your neighbor with a C8 Corvette are on notice.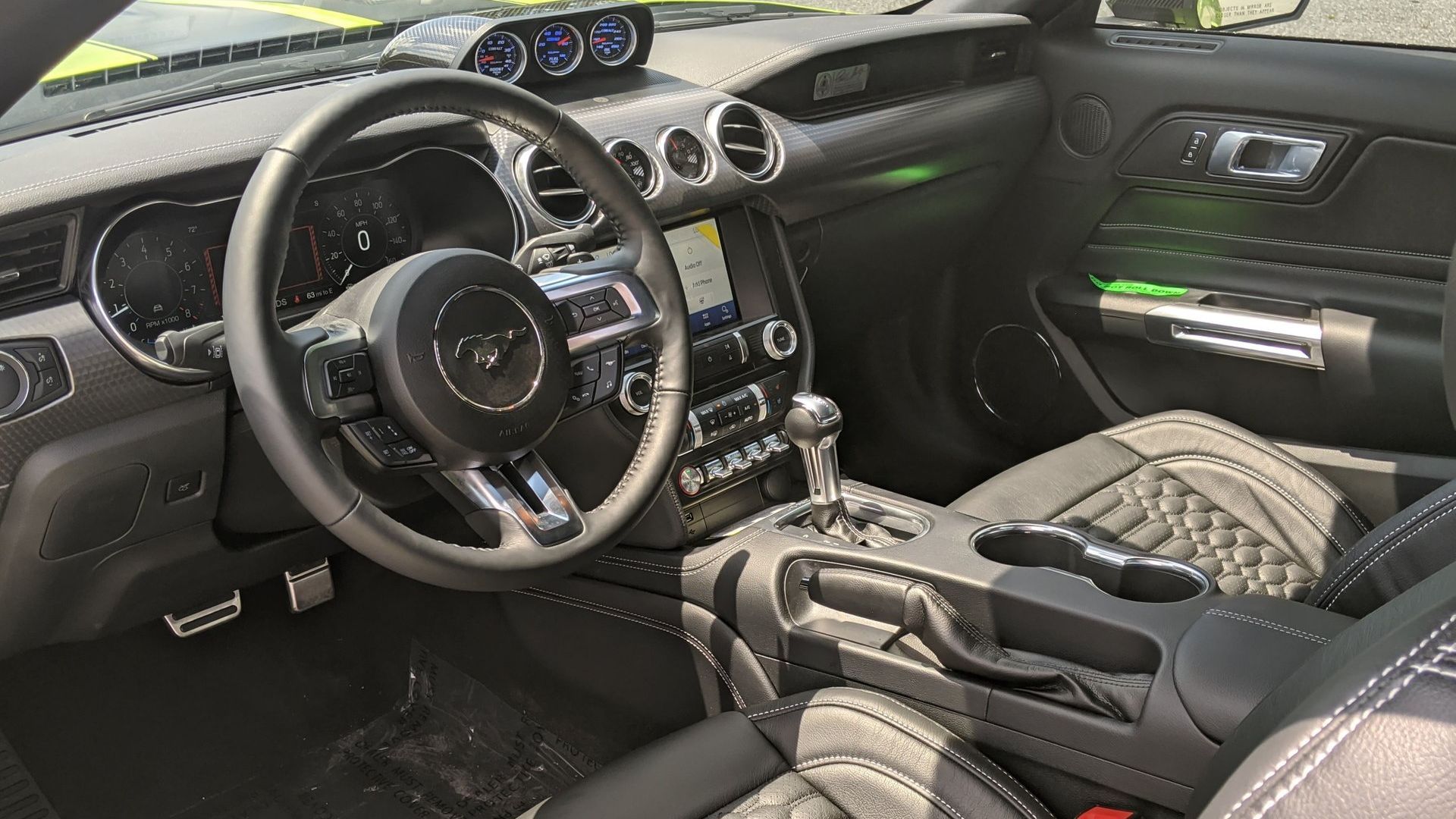 As you can clearly see in the photos, also included in the Shelby upgrade treatment is the interior. The brand has come a long way since the original GT350s, because this extreme muscle car has a luxurious cabin with the latest technologies at your fingertips. Soft leather adorns the bucket seats and steering wheel, as well as the door panels and center console with dual cupholders. Plus there's an additional performance gauge cluster attached to the top of the dash where you can easily reference.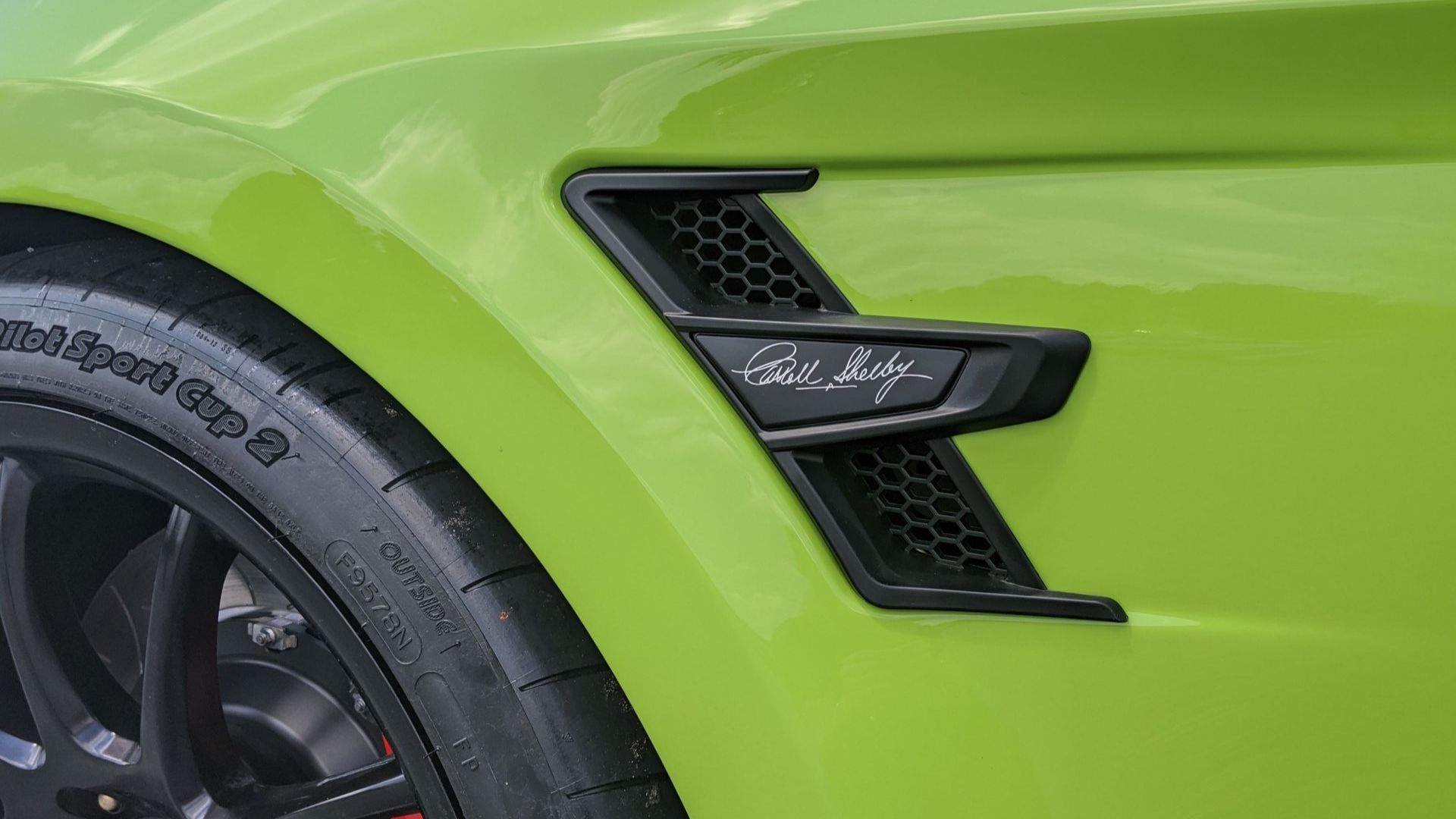 From nose to tail, this 2020 Carroll Shelby Signature Series Mustang is something special. Whomever gets it is certainly a lucky person and hopefully will enjoy it thoroughly.
If you're interested, this car is being sold through GAA Classic Car Auctions.