This is playing with real power.
---
When you have 825-horsepower under the hood of your muscle car, there aren't too many other vehicles on the road which can even hold a candle to that. For that reason and more the new Shelby Super Snake is an impressive and intimidating vehicle, one that many people dream of even just driving once, let alone owning. Now you might have the chance to stick one in your garage and strike fear in the heart of Camaros and Challengers across the land.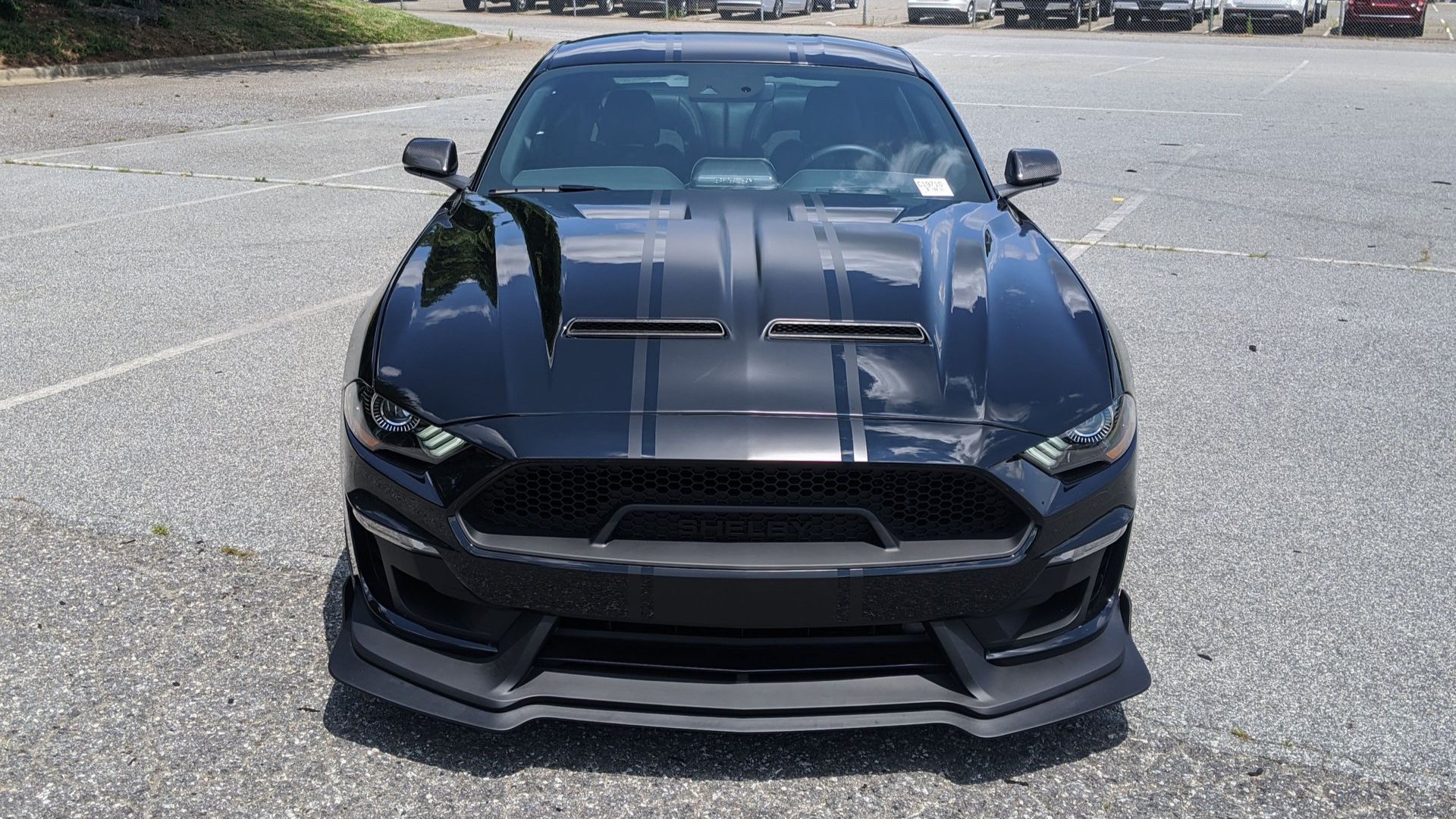 This particular Super Snake has just 22 miles on the clock, so it's not even broken in yet. That means you get everything completely fresh. You can make this a pleasure cruiser you use every weekend, or you could throw a cover over it in the garage and let it sit for 30 years. You could even put it in a covered trailer and haul it to shows where throngs of people are wowed by its presentation. The choice is all yours.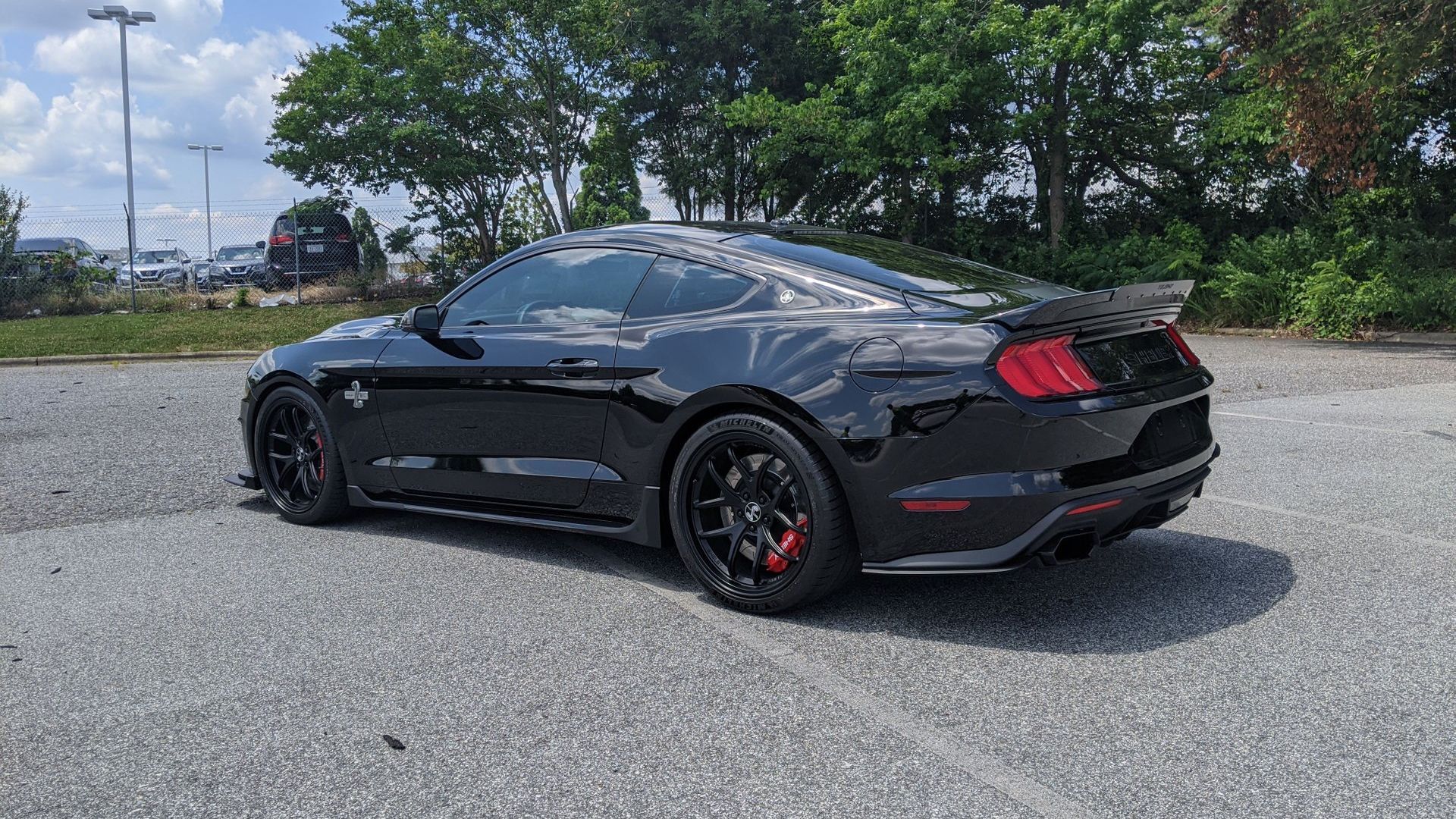 Just the sight of this car is enough to get people to stop and openly stare. After all, this is a Shelby GT500 with attitude dialed up to an 11. Black covers the muscular body, which features a Super Snake hood and front fascia. It crouches on 20-inch forged wheels and performance tires, ready to spring into action at a moment's notice. If that's not enough to tip everyone off about this car's intents, the Super Snake striping and badging should.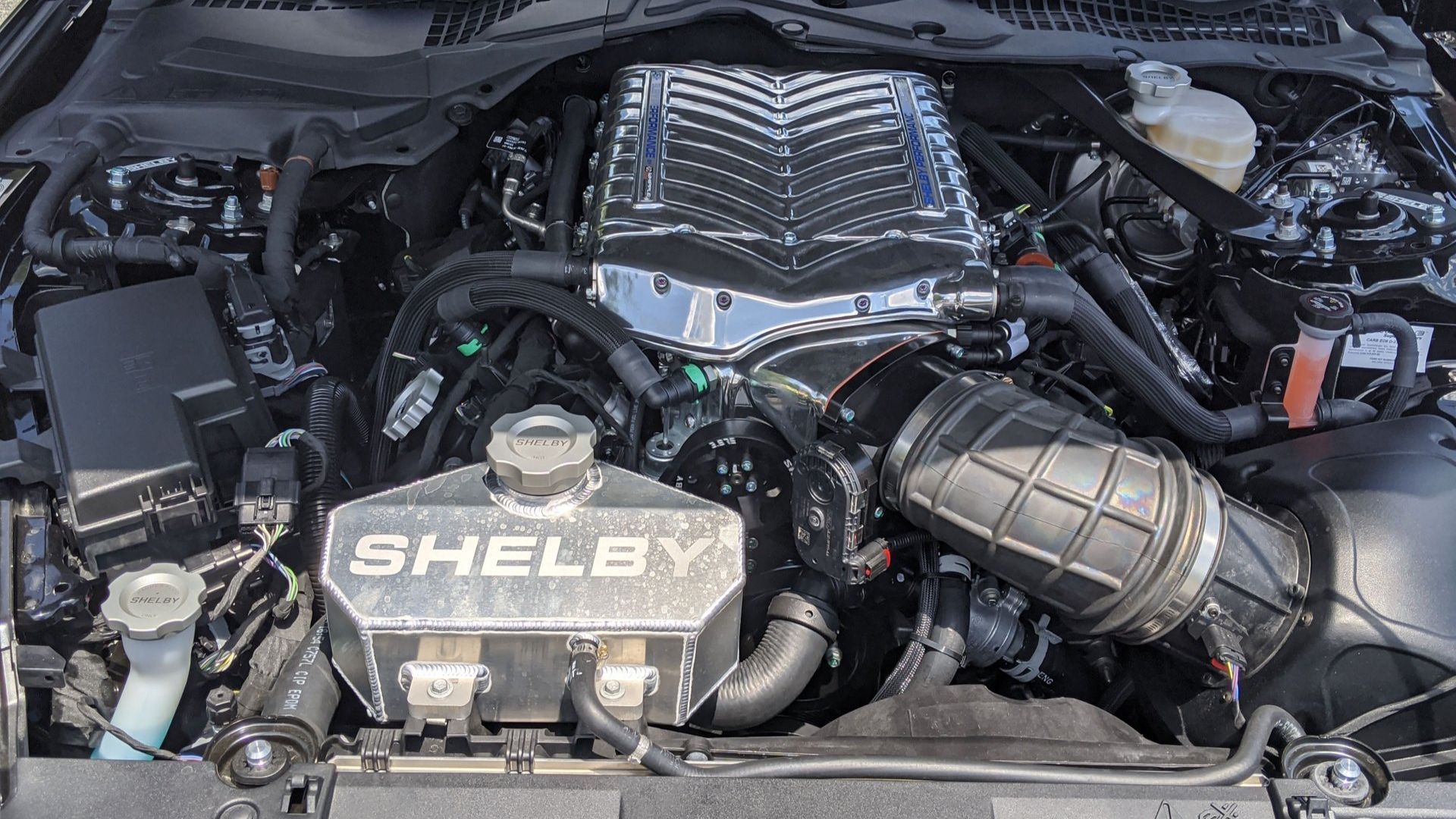 Looks are great, but performance matters even more, and this Shelby has plenty of that. Not only is the supercharged 5.0-liter V8 pumping out 825-hp, a Ford Performance Track Handling Pack balances out the power, Shelby performance half shaft reinforces the rear suspension, and a Shelby by Brembo brake system stops this thing cold. Speaking of keeping cool, the Shelby Extreme cooling system works great under load, combating heat soak so you get consistent performance lap after lap.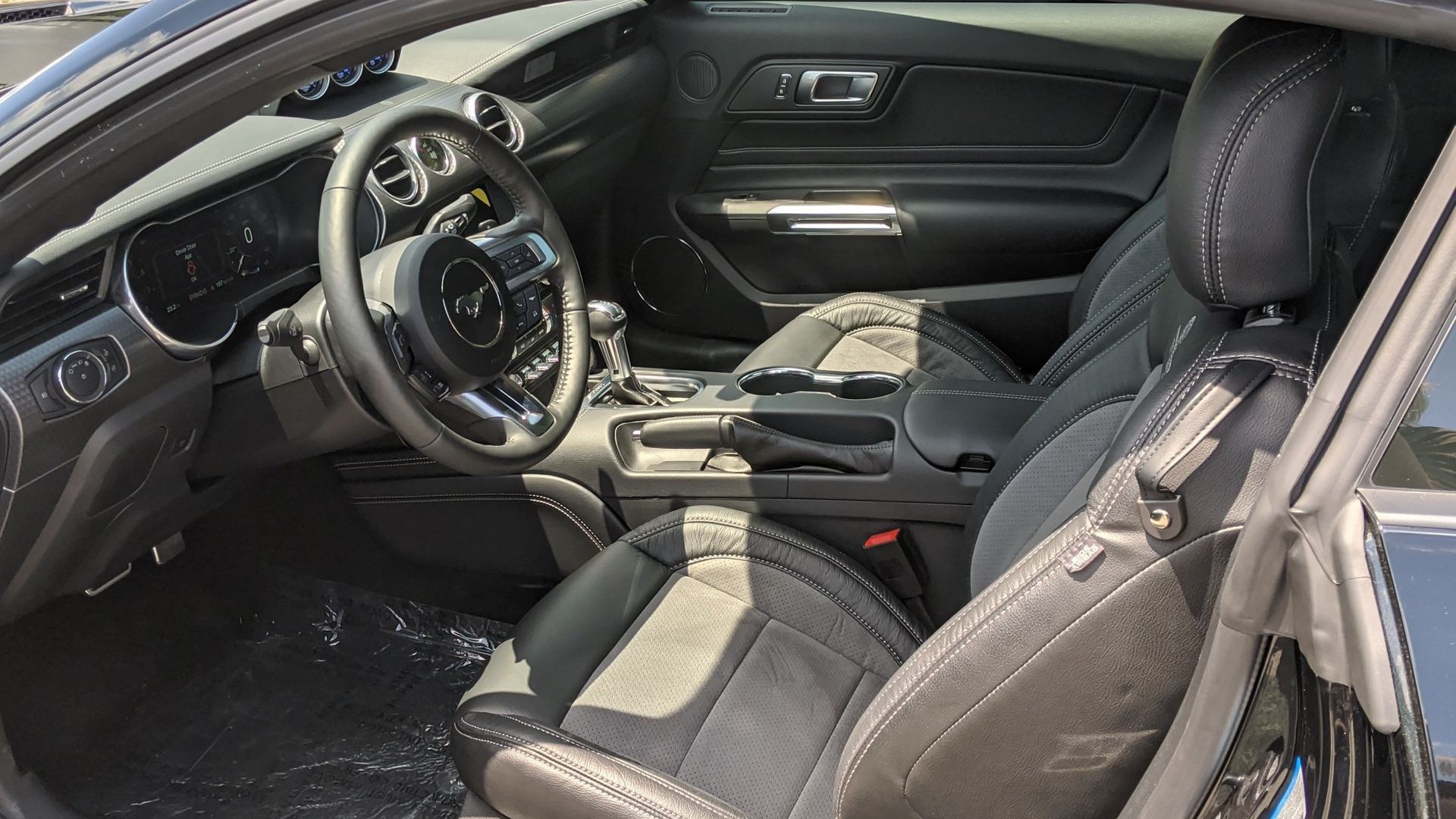 Since this is a modern classic, the interior is loaded with comforts like leather upholstery, infotainment touchscreen, and auxiliary gauges mounted over the dash. There's zero doubt this 2020 Shelby Super Snake will become a legend in no time. It's being carried by GAA Classic Car Auctions at the moment.