The death of Pontiac resulted in an interesting little collector's car: the Solstice Coupe.
---
GM's financial disaster of 2009 resulted in some extremely low-volume vehicles such as the Saab 9-4x crossover, the Hummer H3T pickup and this sporty little convertible, the Pontiac Solstice Coupe. Only 1,152 examples of the 2009 Pontiac Solstice Coupe were ever made (including 956 intended for the U.S. market), and only 781 were the more powerful GXP model. On top of that, just 32 Solstice Coupes were painted in Deep Blue like this one being sold through Streetside Classics of Charlotte.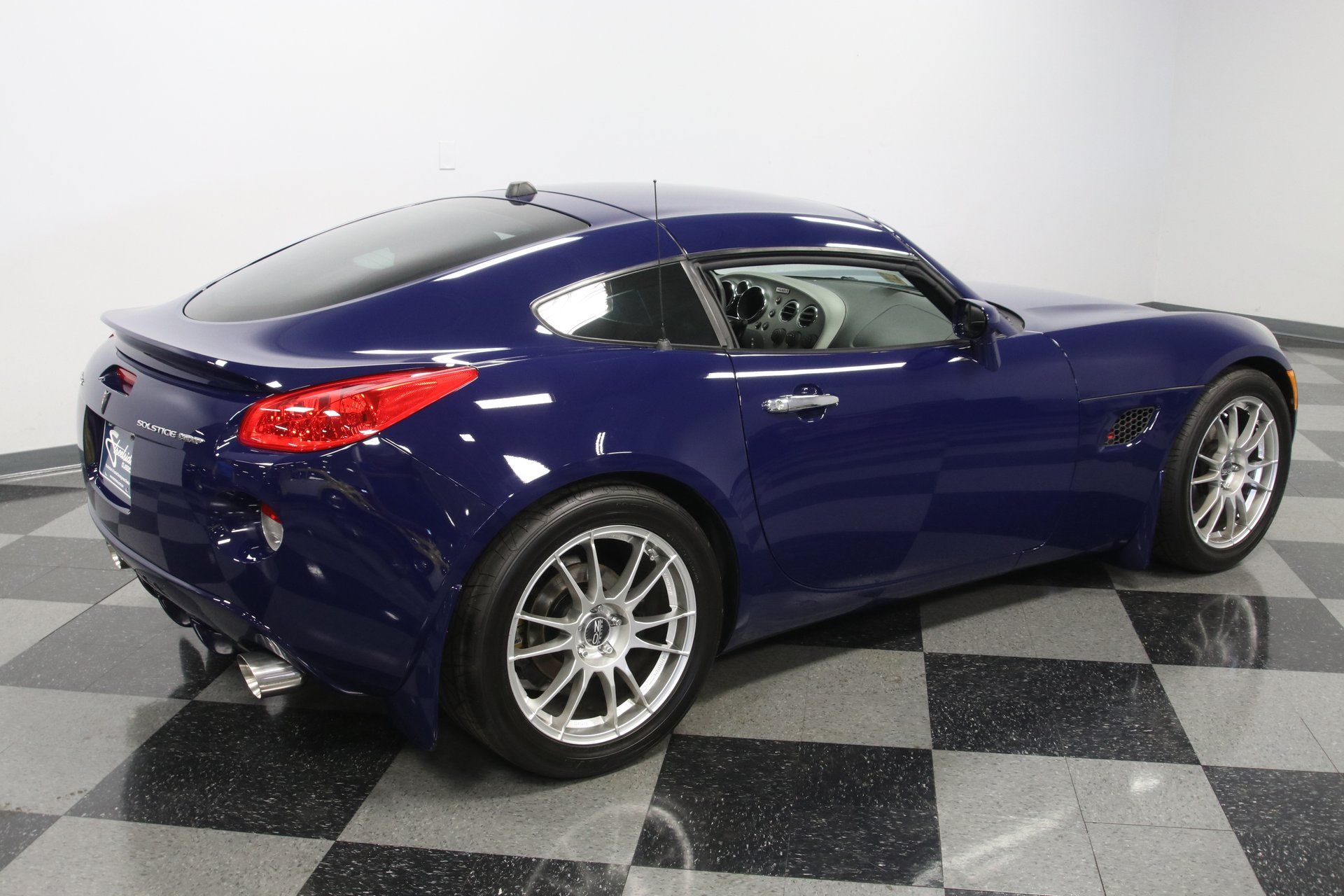 The Solstice had originally debuted in 2005 as a sporty two-seater drop top, and the model line expanded in 2009 to include the Coupe, which added a hard top with a removable center panel similar to the Corvette. According to the VIN sequence, this was the 199th of the 1,152 Solstice Coupes that were built for 2009, and this one has survived incredibly well with just under 2,700 actual miles.
Aside from the Sony stereo head unit and the stylish OZ Racing Ultraleggera alloy wheels, this Solstice Coupe is about as factory fresh as the day it rolled off the assembly line. Combine the low miles and the low production volume, and this 2009 Pontiac Solstice Coupe is definitely a rare car.
The short-lived Solstice Coupe is easily one of the most affordable collectible cars to be sold in recent years, and this incredible specimen is sure to be an appreciating asset. Streetside Classics has this one-of-32 Deep Blue Solstice Coupes listed for $29,995, but you can just click HERE to make an offer.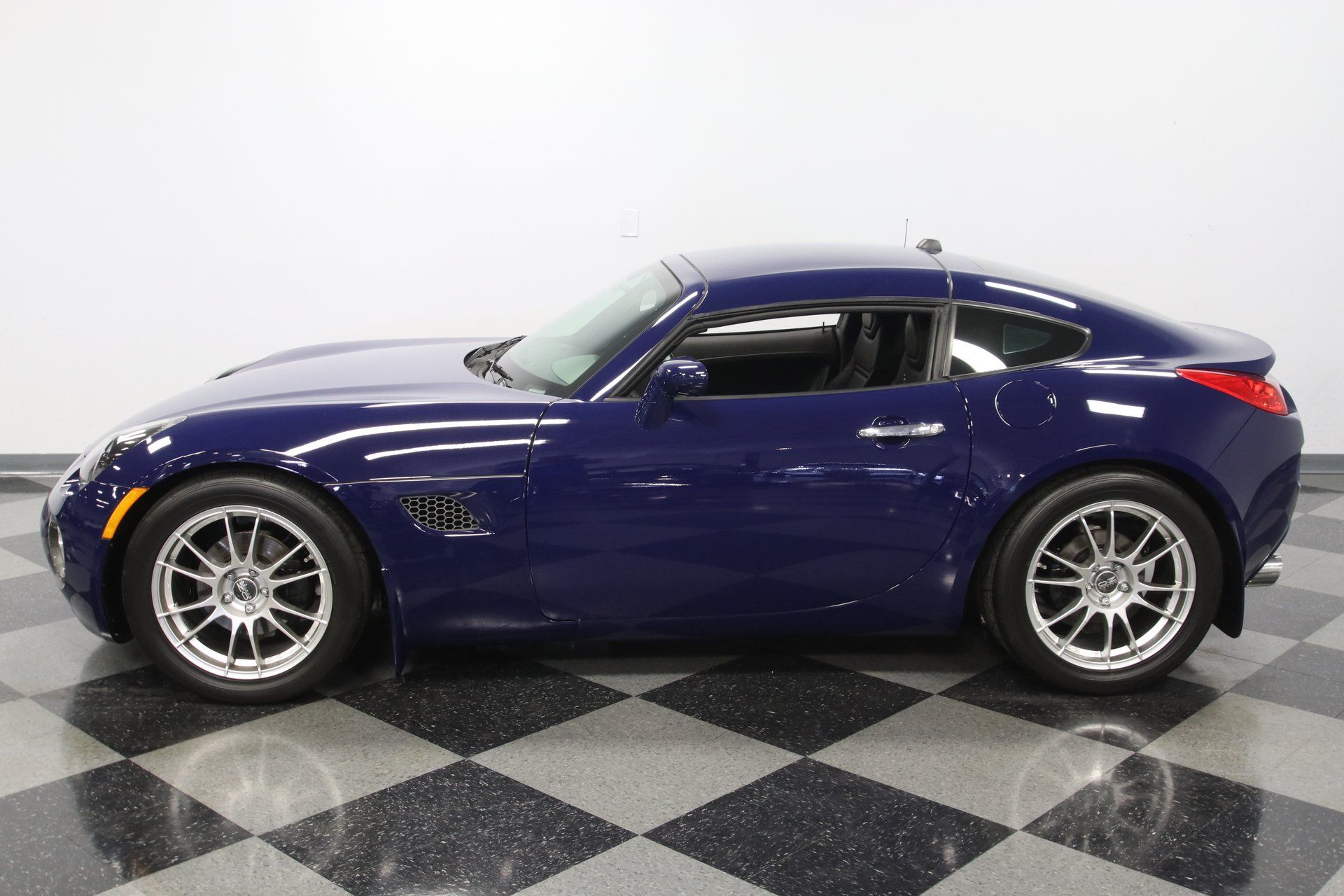 Related Articles...