There's so much that's right with this roadster you'll always be wanting more.
---
While classic cars are wonderful to admire and even better to own because of their unique styling and attention to detail, there's no denying the allure of a modern supercar. This 1965 Backdraft Cobra RT4B combines that beautiful styling which originally attracted Carroll Shelby with the performance innovations of today, carrying on the brutal combination of alluring looks and hard-hitting performance. Available through Nostalgic Motoring Ltd, this brand new masterpiece will cause anyone to absolutely fall in love with driving again.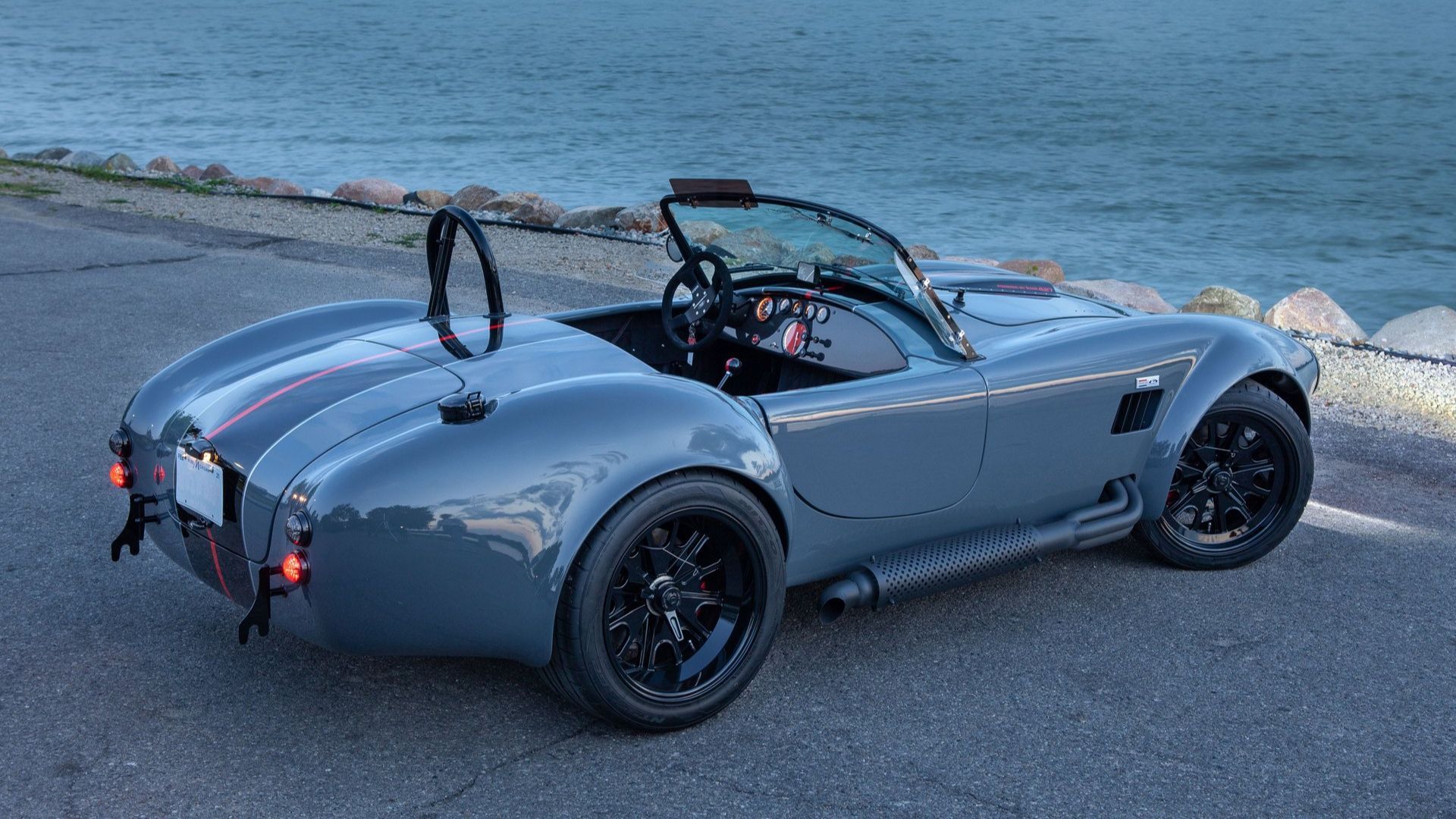 That might sound impossible, but that's what a tremendous car does. Since it's new, the Grigio Telestro has a glass-like finish while the Black stripes are crisp and feature a striking Liquid Silver outline plus a Race Red center stripe. Pay attention to even the smallest details like panel gaps and you'll be convinced the fit and finish of this Cobra replica is perfect.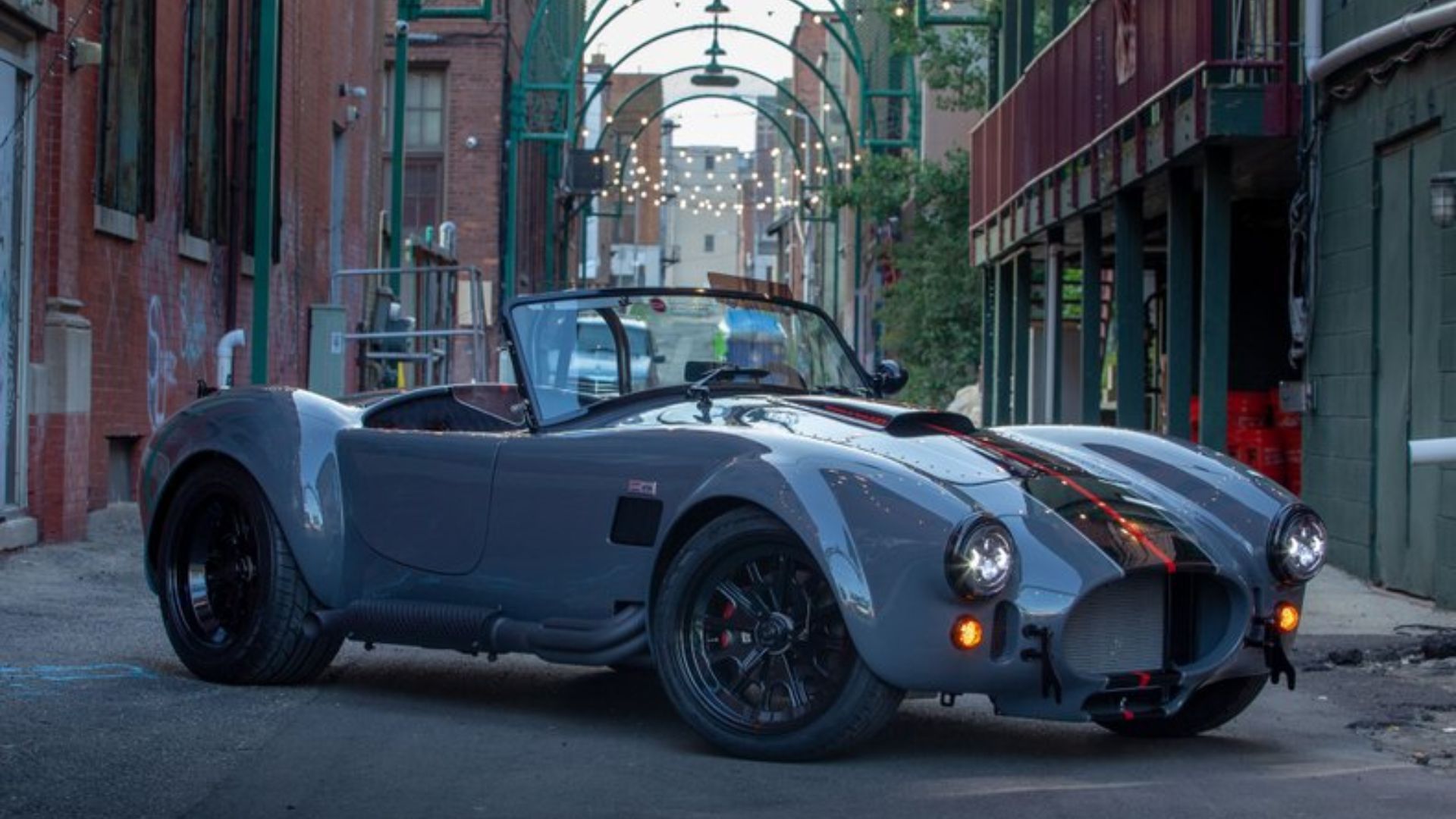 You're not going to get an interior like what you'll find in those few '65 Shelby Cobras sitting in car collections. That's fine, because the Black Leather and Alcantara Double Stitch interior for this roadster provides simplistic style and modern comfort. There's a carbon-fiber dash, red-faced Auto X gauges, flat-bottom race wheel, and other elements which are decidedly contemporary. Plus the Big and Tall package means the seats are wider, while the dropped footwell provides extra legroom for those vertically blessed.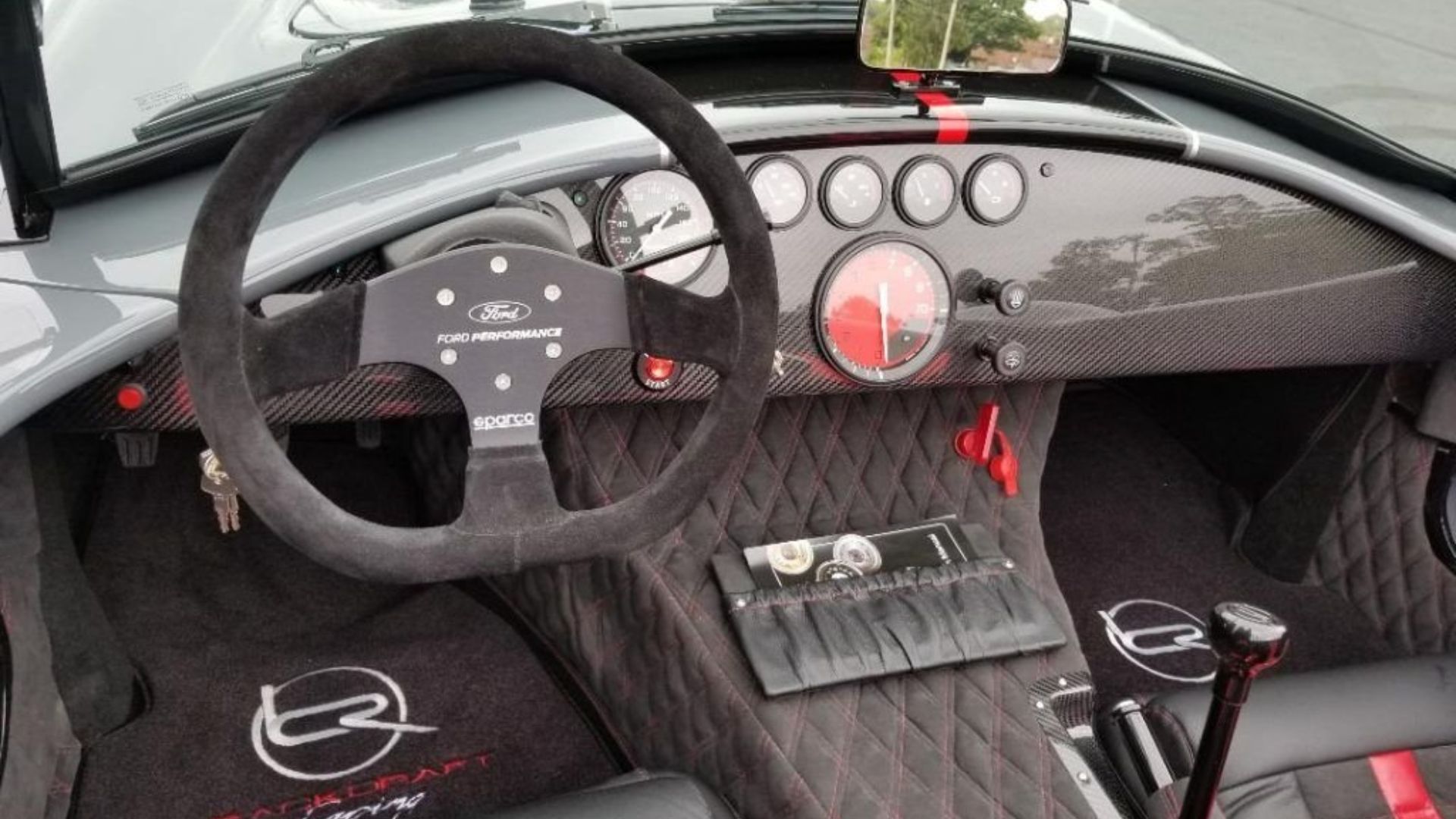 As indicated on the sides of the hood scoop, lurking underneath is a 427ci V8 pushing a pavement-pounding 480-horsepower. You control a Tremec 5-speed manual transmission. Strong disc brakes keep that power balanced, so you can enter turns hot and hot end up in trouble.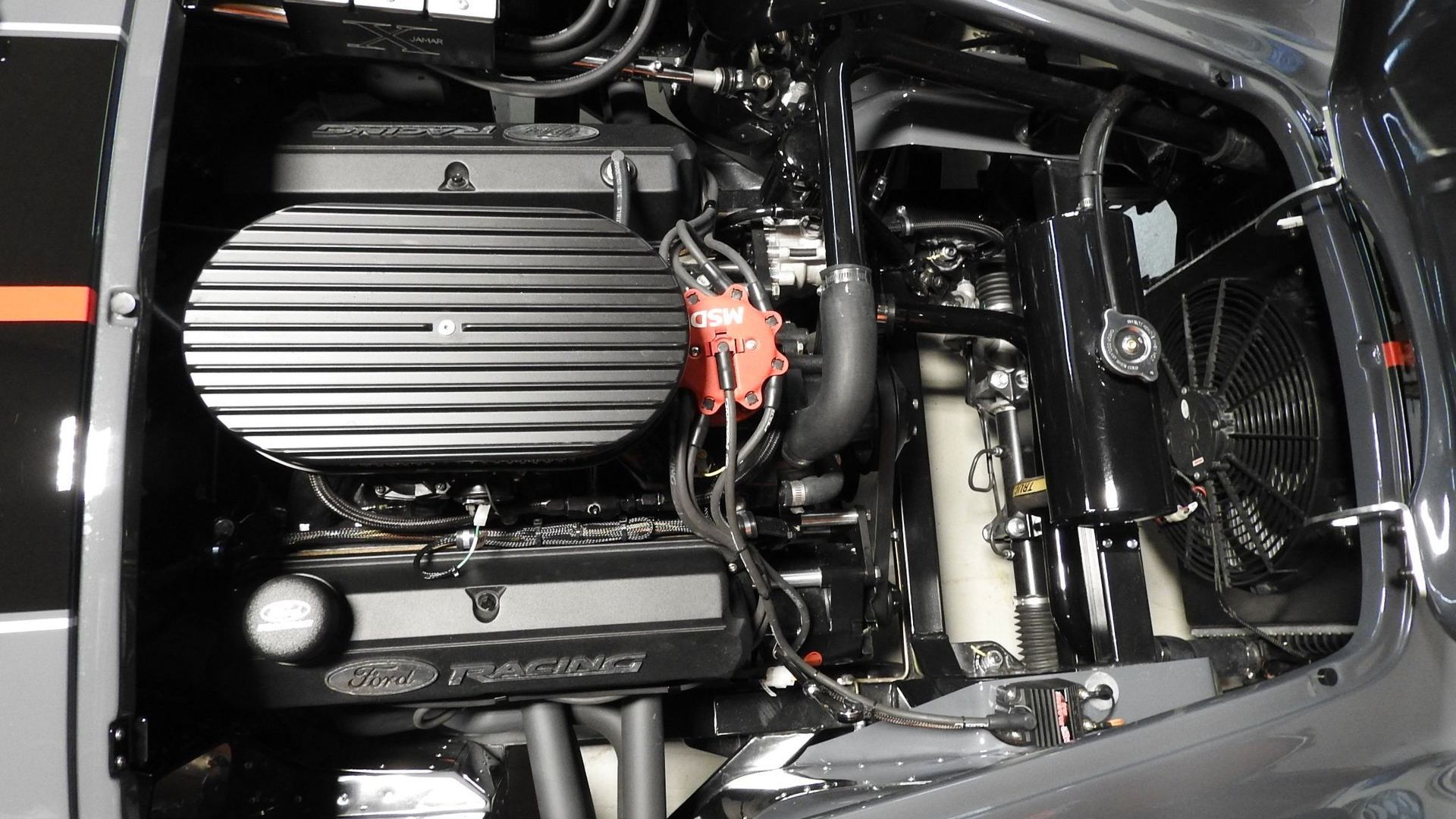 Since this is the Backdraft Cobra RT4B it features the newest and most advanced chassis ever developed for one of these replicas. That means better handling, more responsiveness, and a flat-out more entertaining experience behind the wheel.
This is the kind of car you get to stand out from the crowd, instead of buying some run-of-the-mill modern performance machine from one of the big automakers.
If you have specific questions about this car or want to arrange a test drive, contact Nostalgic Motoring Ltd. Also, you can see the rest of the dealer's current vehicle stock here.