Some consider the '57 Chevy to be the best American car of all time. Looking resplendent in red, white, and chrome, this '57 is an excellent example of the breed.
---
This 1957 Chevrolet Bel Air convertible is, simply put, pure distilled Americana on wheels. No other car has become so emblematic of American exceptionalism, especially in the postwar boom years.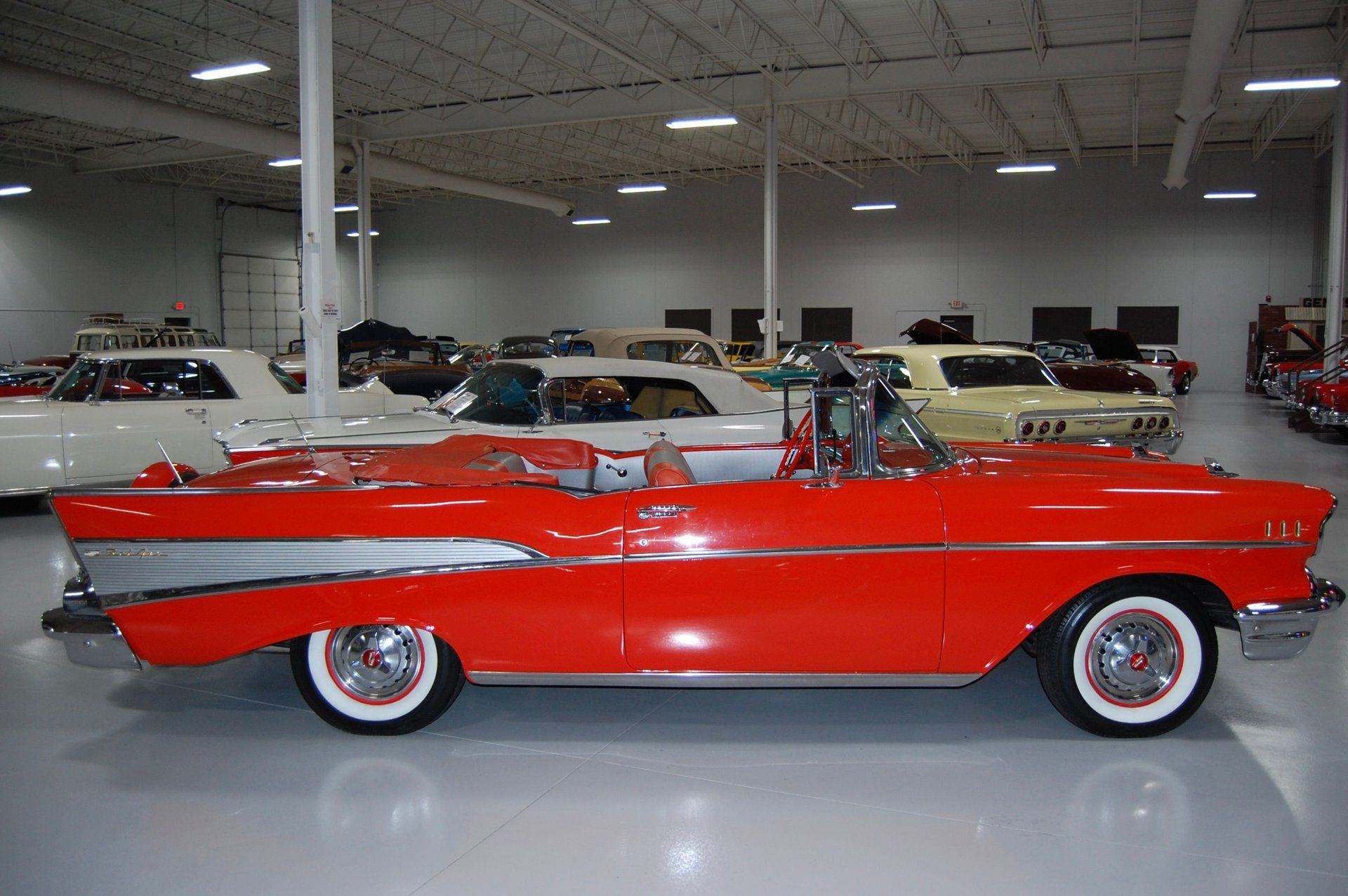 The car seen here fits the bill more than most. It's a bright red convertible, with a white top that matches the whitewall tires. Out back, you'll find a continental kit, and each wheel has an era-appropriate spinner hubcap on it, polished to the same shine as the rest of the chrome on this car.
You'll find a 283 cubic inch small block V8 under the hood, fed by a four barrel carburetor and breathing through a dual exhaust. That V8 is backed up by a Powerglide two speed automatic transmission, shifted on the column.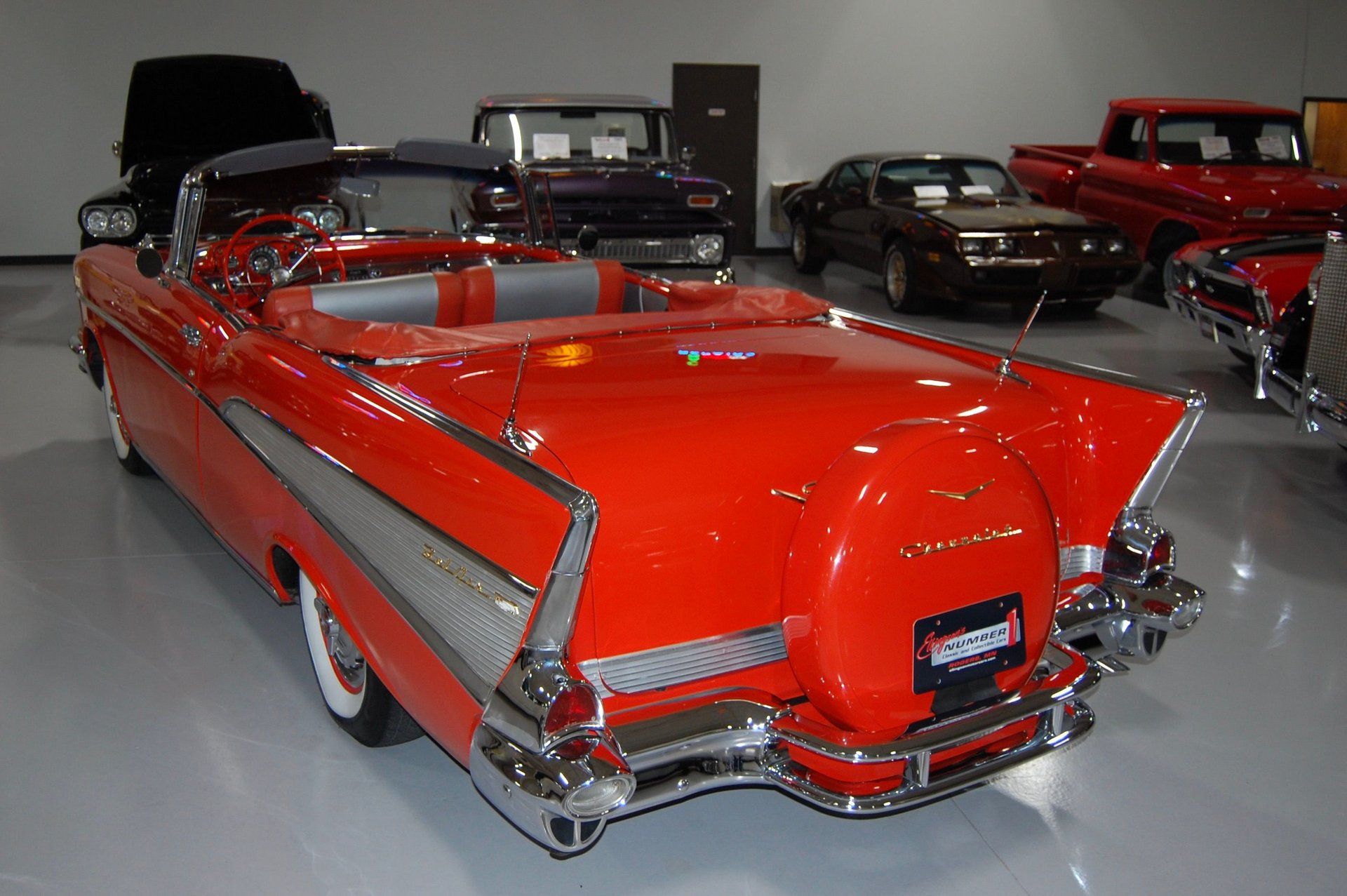 You can find this beautiful Bel Air at Ellingson Motorcars in Rogers, Minnesota. The ad states that the car appears to have been recently restored inside and out. It definitely looks that way from the photos. This is one of the nicest '57 Chevy Bel Airs we've seen in quite some time.
Aside from the continental kit and spinner hubcaps, this '57 looks to be totally stock. We appreciate the addition of those period-correct accessories.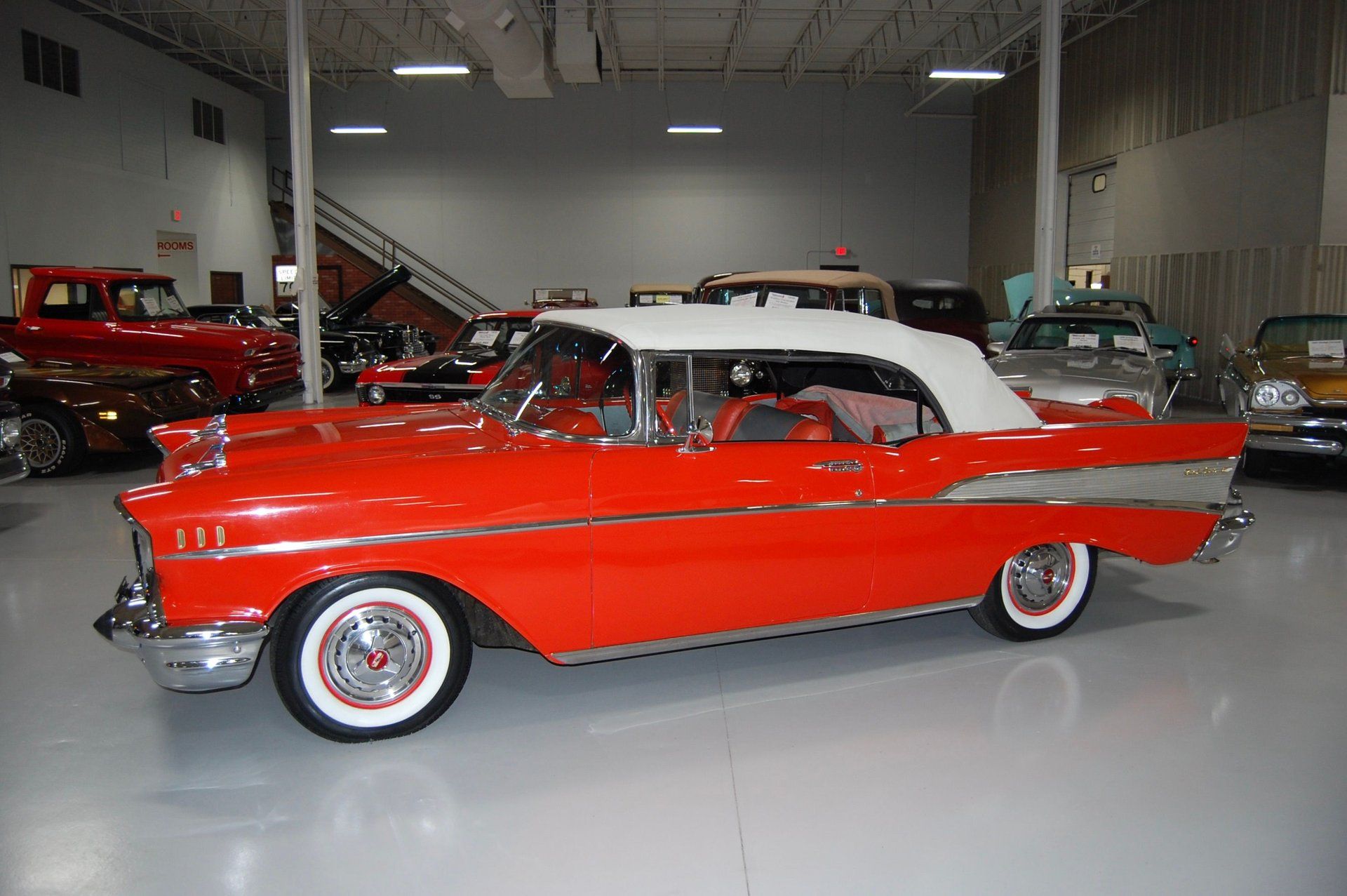 Other options include dual side mirrors, dual antennas, an AM radio, and an electric clock. This car was really something special back in 1957, and you can make a compelling argument that it's even more special today.
As you might expect, there's a steep price to pay to own an icon like this in this condition. If you want to make this 1957 Chevy yours, you need to be prepared to part with nearly $90,000. We think it's worth every penny.