Every inch of this drop-top is absolutely gorgeous.
---
A lot of people love restomods, but let's be honest: not all of them have been executed at the same level. There are, sadly, plenty of botched restomod jobs out there, Frankenstein-like cars which amble along with atrocious looks, constant mechanical problems, or maybe both. Thankfully, whoever built this '62 Chevy Nova turned out one of the better restomods we've seen lately.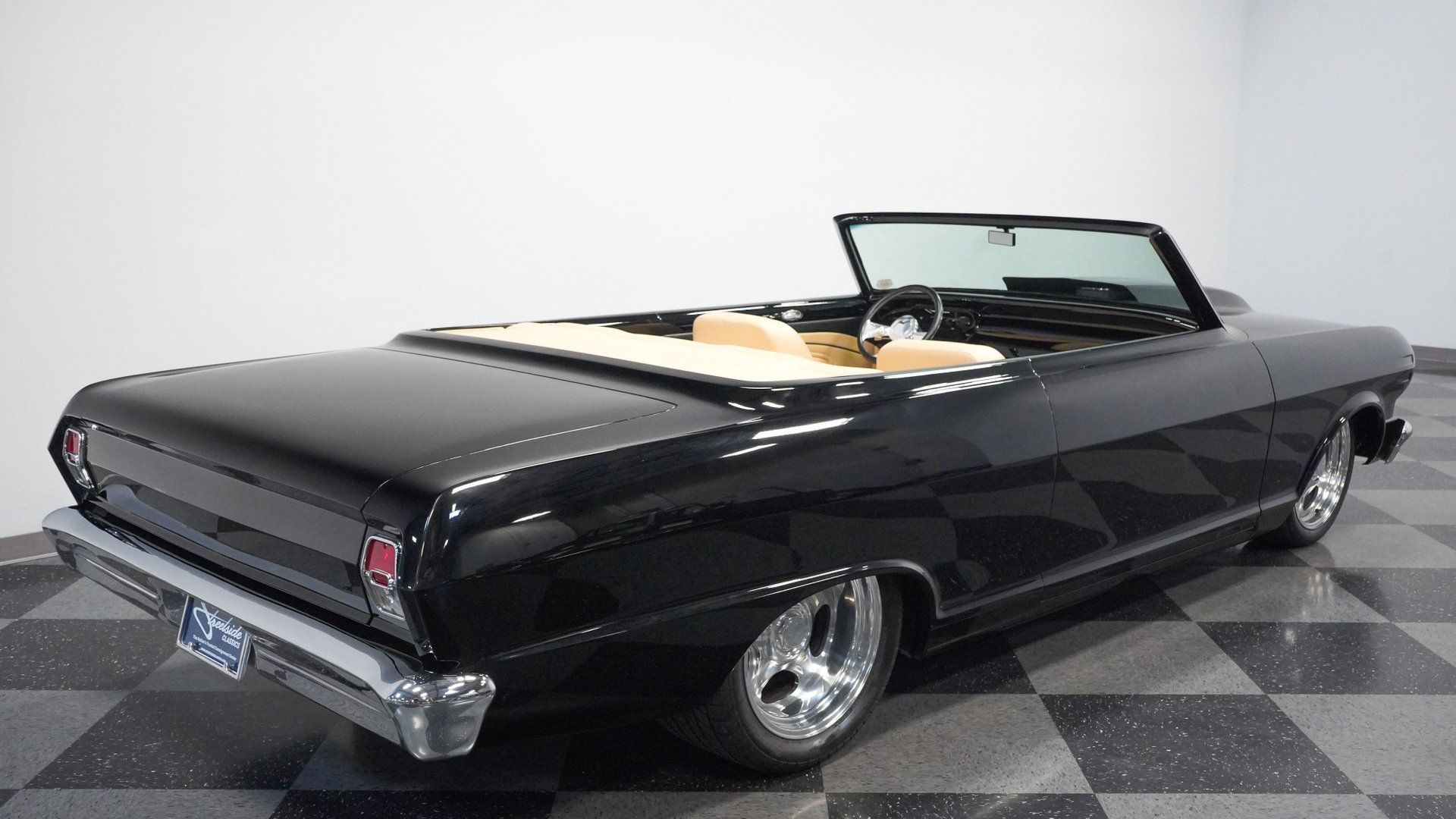 This car certainly delivers in the looks department. That Super Jet Black body is extremely smooth, thanks to the badges, door handles, and much of the trim being removed. Going over the panels has transformed the appearance of this car, a process which no doubt was tedious but delivered big time.
Several details punch up the looks of this Chevy further. There's a nice custom billet grille and the windshield has been chopped. The cowl hood features a rather large power bulge. Tucked in nicely are 17-inch Boyd's alloy wheels. When combined with the lowered suspension, the car looks more athletic and is further set apart from other Novas.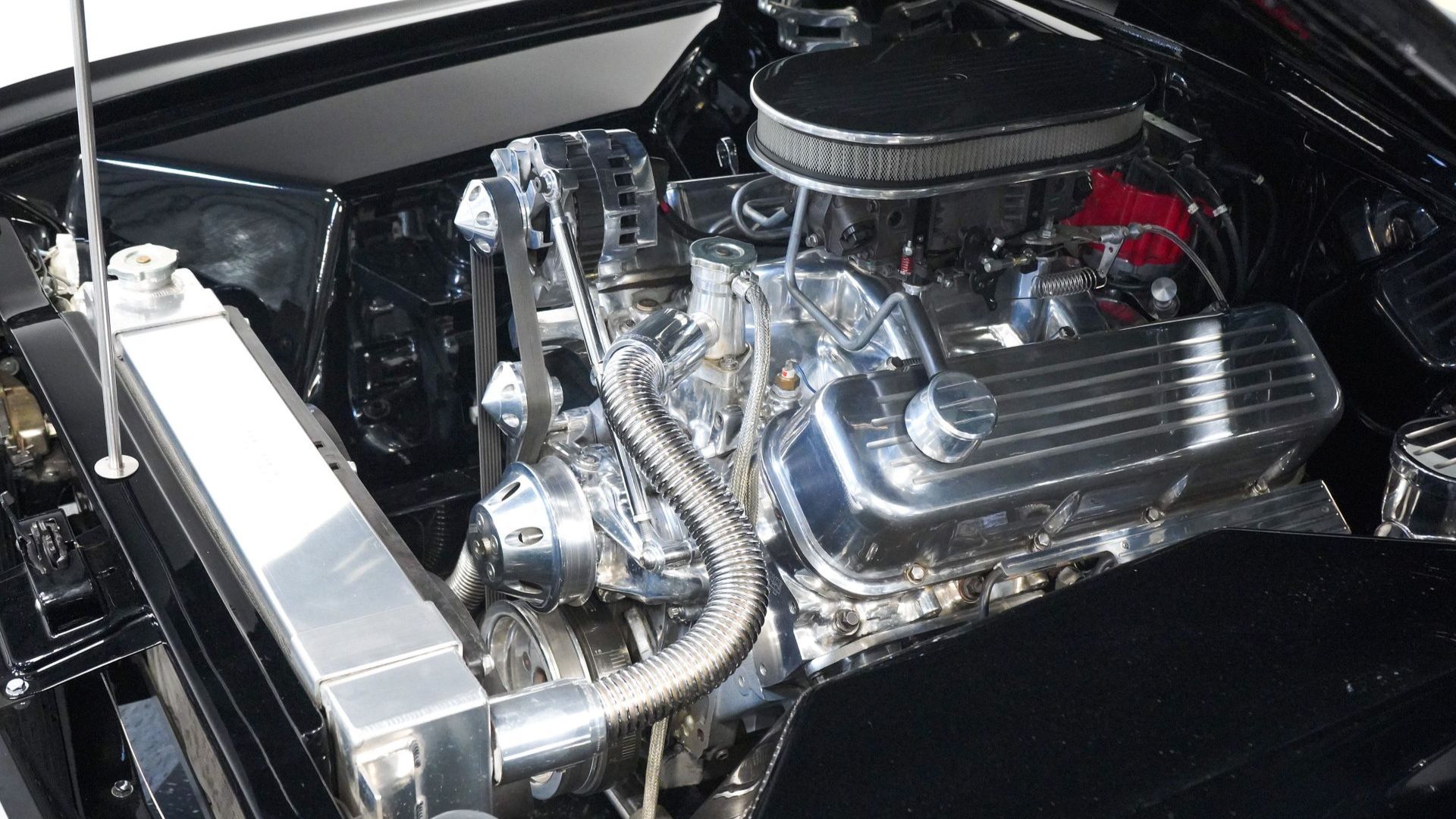 As you can clearly see from the photos, the interior is just as impressive. Soft tan leather upholstery graces the seats, door panels, transmission tunnel, and trunk. A three-spoke Billet Specialties steering wheel with leather-wrapped rim, plus black wool carpeting keeps things simple. Injecting a very modern touch is the digital gauge cluster.
When it comes to performance, this Nova steps up big time. Of course, the engine bay is impressive for its show-worthy appearance as well as what it's packing: a Gen V 502ci V8 built by Cope Brothers Automotive Machine. It has on tap 600-horsepower and 620 lb.-ft. of torque. Kim Bryn prepped the TH400 three-speed transmission, which handles all that power like a pro.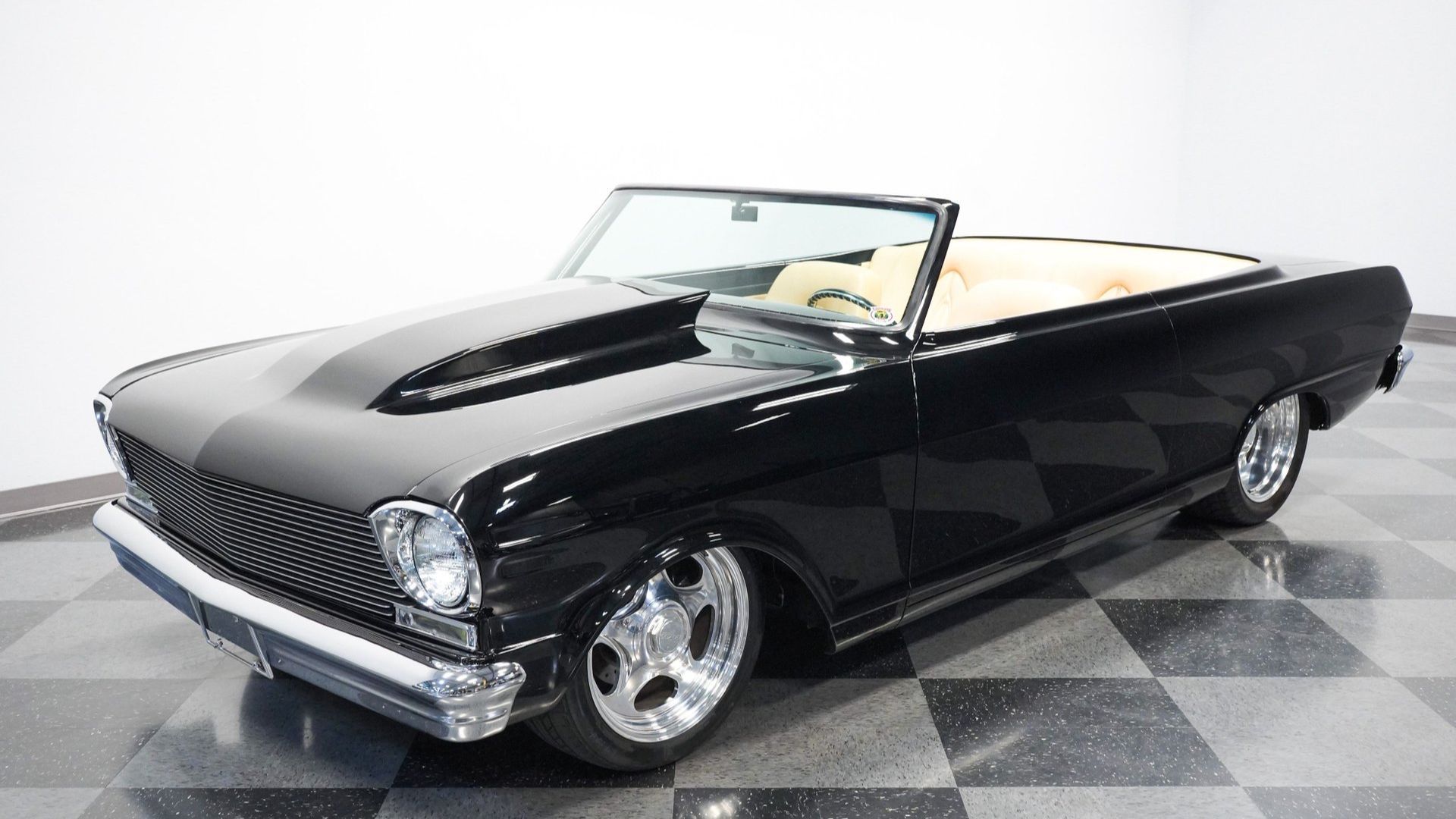 It should be no surprise that this Chevy has been around on the show circuit. There are many more details about this build which are impressive, combining beauty and brawn seamlessly.
Streetside Classics is selling this 1962 Chevy Nova Restomod, so if you're interested in possibly making it yours, contact the dealer with questions.
More Restomods