A supercar for the ages.
---
Are you a discerning collector or enthusiast looking for the ultimate supercar experience? Look no further than this stunning 2005 Porsche Carrera GT, currently up for auction on PCarmarket. With just under 4,000 miles on the odometer, this one-owner marvel is a true collector's item and a hallmark in automotive performance.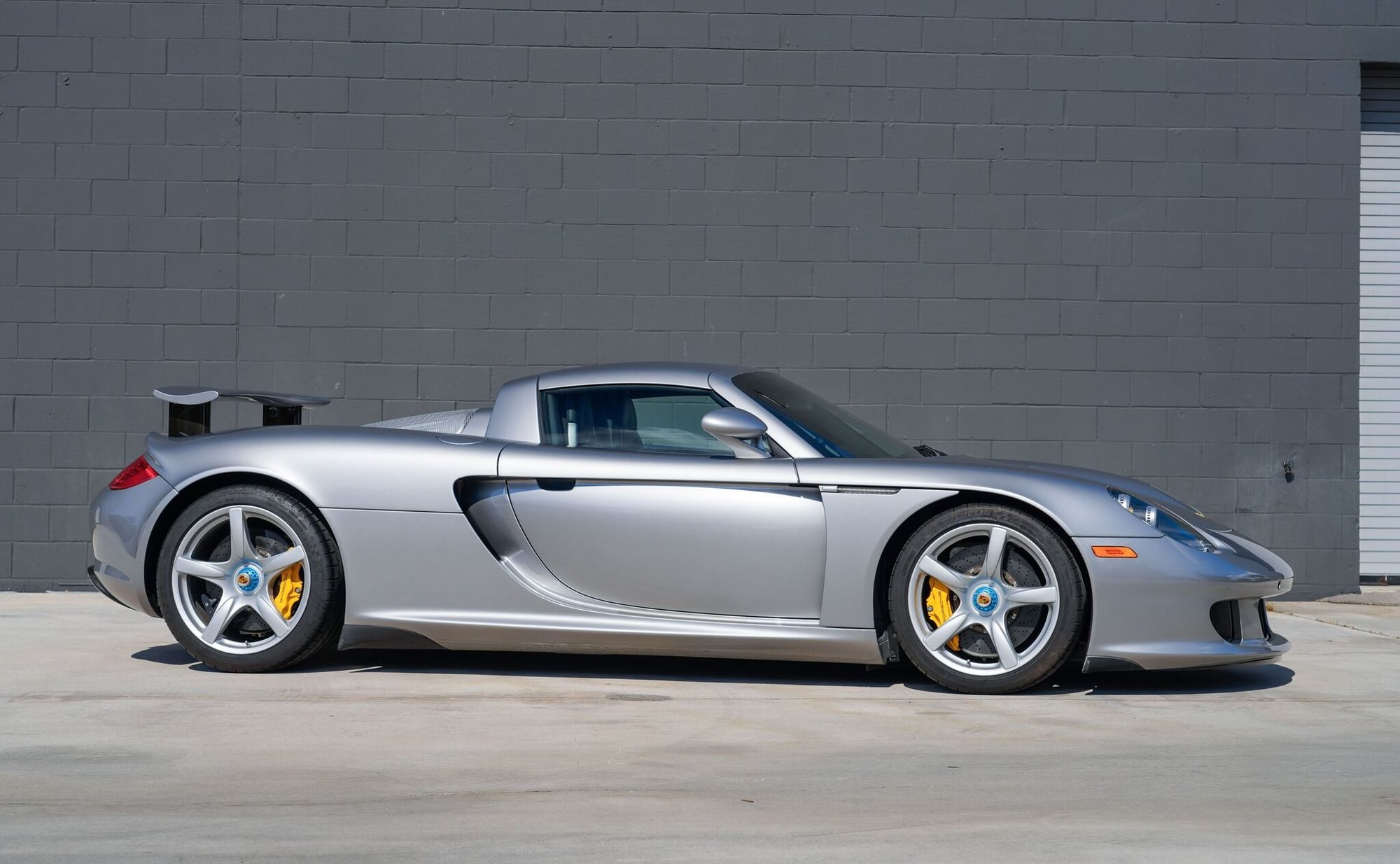 The Porsche Carrera GT is no ordinary car; it is a masterpiece born from the racing DNA of Porsche. Introduced as a concept at the 2000 Paris Motor Show, it features a V10 engine inspired by a Le Mans prototype race car. With a production run from 2004 to 2006, only 1,270 Carrera GTs were ever made, and just 644 were sold in the United States. This specific unit is finished in a mesmerizing GT Silver Metallic and is being auctioned posthumously, as the original owner sadly passed away earlier this summer.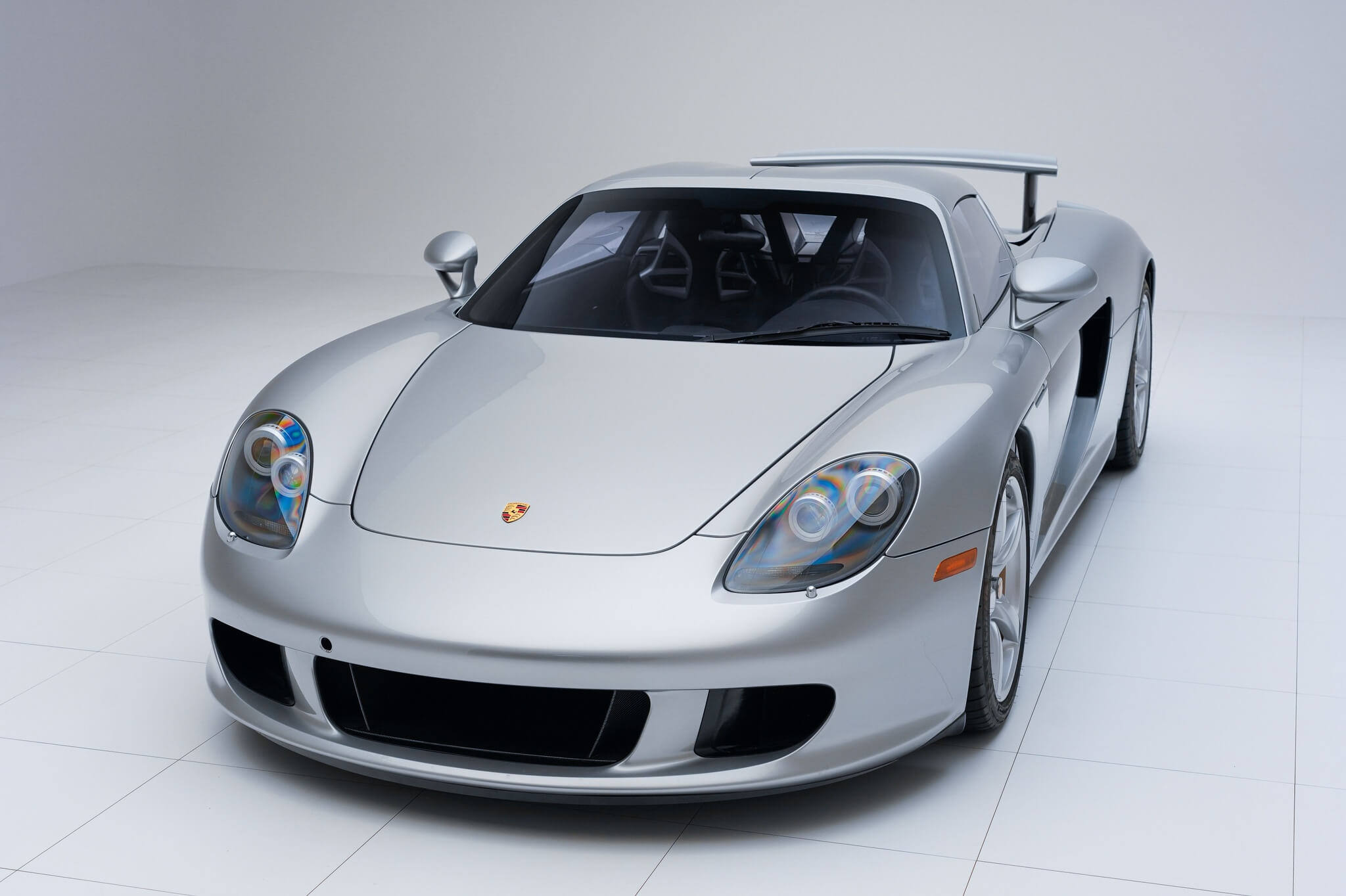 The exterior of this Carrera GT is a work of art and science. Constructed with a carbon fiber reinforced plastic monocoque chassis and featuring full carbon fiber bodywork, the car is not just a beauty but also a marvel in aerodynamics and weight reduction. The car boasts yellow-painted brake calipers tucked behind its factory 19"/20" forged magnesium center-lock wheels. Minor issues like a non-working rear wing and some cosmetic imperfections have been disclosed, but none of that takes away from its undeniable allure.
Step inside, and you're greeted by Dark Grey leather upholstery enriched with magnesium, carbon fiber, and aluminum trim. The cabin is a nod to Porsche's rich racing history, featuring XT bucket seats with carbon-Kevlar shells and a laminated beechwood shift knob reminiscent of the iconic Porsche 917 race car. Although the pre-purchase inspection indicated some minor issues, the car's interior remains an epitome of style and comfort.
The high-revving 5.7-liter V10 engine in this Carrera GT produces over 600 horsepower and offers a driving experience like no other. It comes equipped with a 6-speed manual transmission featuring a special twin-plate Porsche Ceramic Composite Clutch (PCCC). Porsche claims the Carrera GT can go from 0-62 MPH in just 3.9 seconds, with a top speed of 205 MPH. The pre-purchase inspection has flagged a few issues like oil leaks and cracked rear shocks, which new owners may need to attend to.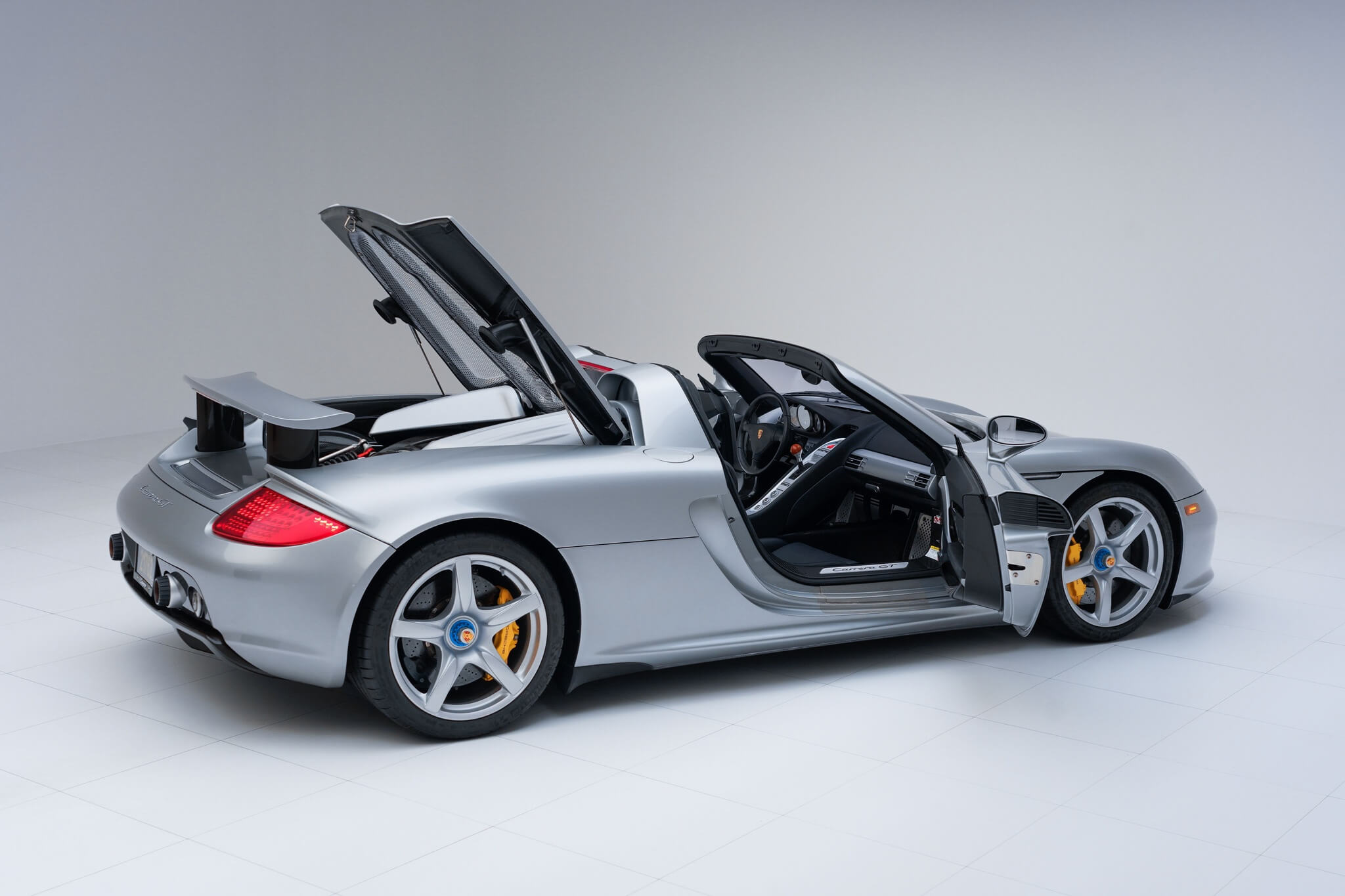 This Carrera GT is a crown jewel for any collector, presented with a clean title under the name of the seller's Delaware corporation. While the car comes with minor issues, its overall rarity, performance prowess, and aesthetic brilliance make it one of the most coveted supercars ever produced. Bidding is currently underway with a high bid of $900,000, a price that is sure to escalate given the vehicle's undeniable allure.
Don't miss the chance to own a piece of automotive history, a vehicle that not only epitomizes Porsche's dedication to engineering excellence but also stands as a testament to the pinnacle of automotive performance.
When buying or selling a world class enthusiast vehicle, having access to the right audience is critical. PCARMARKET has attracted a global community of collectors, race car drivers, and enthusiasts who share a common passion. As a result, PCARMARKET has become one of the fastest growing automotive auction marketplaces in the world. In addition to buying and selling cars, parts, and memorabilia, members gain access to current market data as well as entertaining and informative original streaming content.