This snazzy specimen is currently up for bids through Mecum.
---
When it comes to elegant exotics, the curvaceous 1965 Ferrari 275 GTS definitely falls into the category. A car like this will command attention while driving through town, and this one is certainly special. This exact '65 275 GTS example was previously owned by late-night talk show host David Letterman and former president and COO and director of Microsoft, Jon Shirley. This classic Ferrari currently came from the collection of Dr. Vance Shappley. Bidding has started on this classy car through the Dana Mecum's 33rd Original Spring Classic in Indianapolis and is currently sitting on a bid of $200,000. That probably won't last long considering that the estimated auction price is projected to be between $1,700,000 and $2 million.
First introduced at the 1964 Paris Auto Show, this classic 1965 Ferrari 275 GTS is one of the rarest examples built by the Italian automaker with a front-mounted V12 engine. Not only that, this car was considered a game-changer as it was the very first production Ferrari to utilize an all-independent suspension.
Finished in a glossy Nero black over a beautiful contrasting red interior, this vintage 275 GTS was meticulously restored to exact standards by Bobileff Motorcar Company. Making it even more desirable is the addition of a rare Chinetti Motors-installed factory production auxiliary top. On all four corners sits a set of distinctive Borrani wire wheels. The bodywork is all-steel and was designed and built by Pininfarina.
Under the hood sits the original 3.3-liter V12 engine by Maranello that is backed by a rear end-mounted 5-speed manual transmission. Thanks to the independent suspension all around, this car is one of the best in regards to handling and stiffness. Even more, the car's steel body sits atop a ladder-style chassis complete with big main tubes connected by small-diameter crossmembers. Bringing all power to a halt are disc brakes on all four corners.
This particular Ferrari was documented by Marcel Massini and was handed the Classiche Certification Red Book, a top honor from Maranello. In fact, this 275 GTS has started quite the collection of honors with awards from the Ferrari Club of America, 2018 FCA Platinum and FCXA Best 1974, along with earlier V12 awards and a Cavallino Platinum award.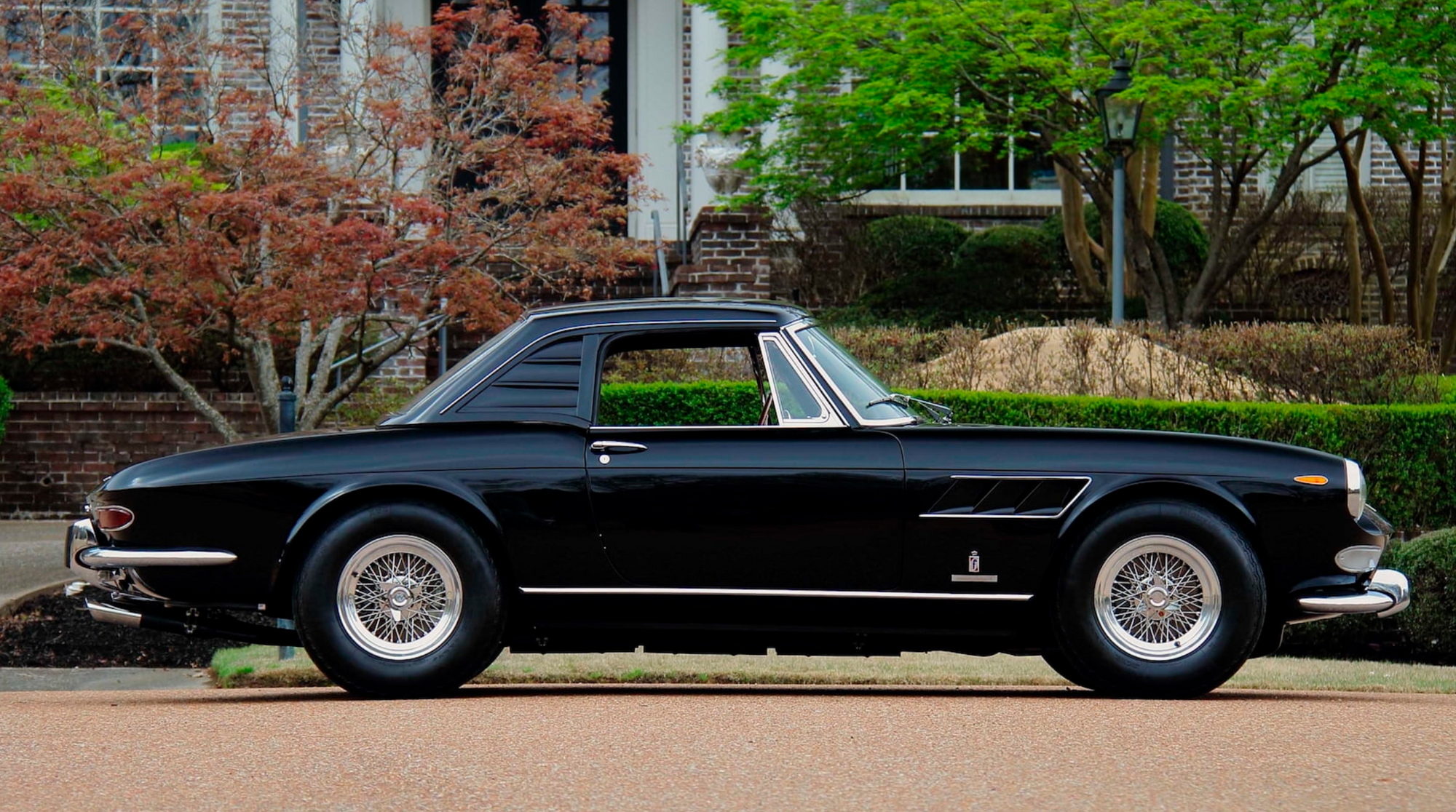 Revisiting its previous ownership, David Letterman has a love for fine machinery so there's no surprise that this stunning Ferrari once sat among his collection. Also, vintage racer and noted art and car collector, Jon Shirley, was fond of Ferraris, and this beautiful specimen could be a part of both. A rolling work of art, this vintage 1965 Ferrari 275 GTS is currently up for bids through Mecum (as mentioned above) and is sitting on a bid of $200,000 as of this writing. The sale of this 275 GTS comes with a comprehensive books and tools.