This American motorcycle will take you where you want to go in understated class.
---
Now defunct, Victory Motorcycles provided an alternative to riders who wanted something American-made and not a Harley-Davidson. This '17 Vegas 8-Ball is a swan song for the once-proud brand. With just 2,766 miles showing on the odometer, this motorcycle still has plenty of life left in it.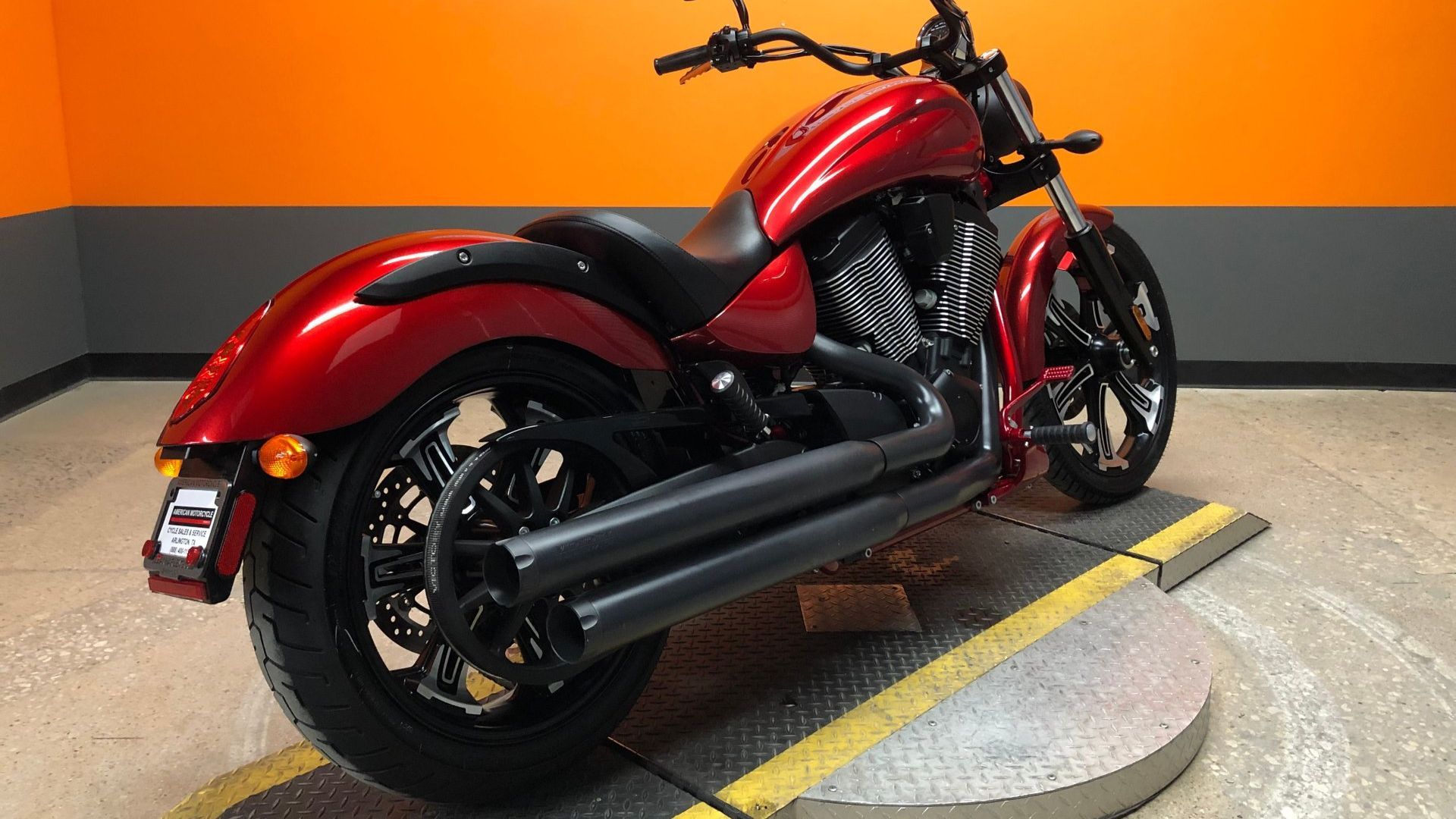 Unlike the regular Vegas models, the 8-Ball doesn't have acres of chrome and other shiny bits. Instead, much of that is stripped away and the majority of the rest has been blacked out. That actually allows the lines of this Victory to really come out since your eye isn't being distracted. The classic design elements mix with some more modern touches without sacrificing that muscular edge you want, making this a motorcycle you won't be ashamed to be seen on.
Streamlining its looks further is the tucked-in headlight and flush-mounted taillight. Slash-cut muffler tips add even more flair, while the pullback handlebars look great and help immensely with riding comfort. One of the most captivating things about the Vegas 8-Ball are the Falchion wheels with a mix of polished and black surfaces.
This particular bike has rider pegs and adjustable passenger pegs. Chrome levers are another upgraded piece of equipment out of the factory. Black extended mirrors are also included, a great feature to have on the open road or when cruising around town.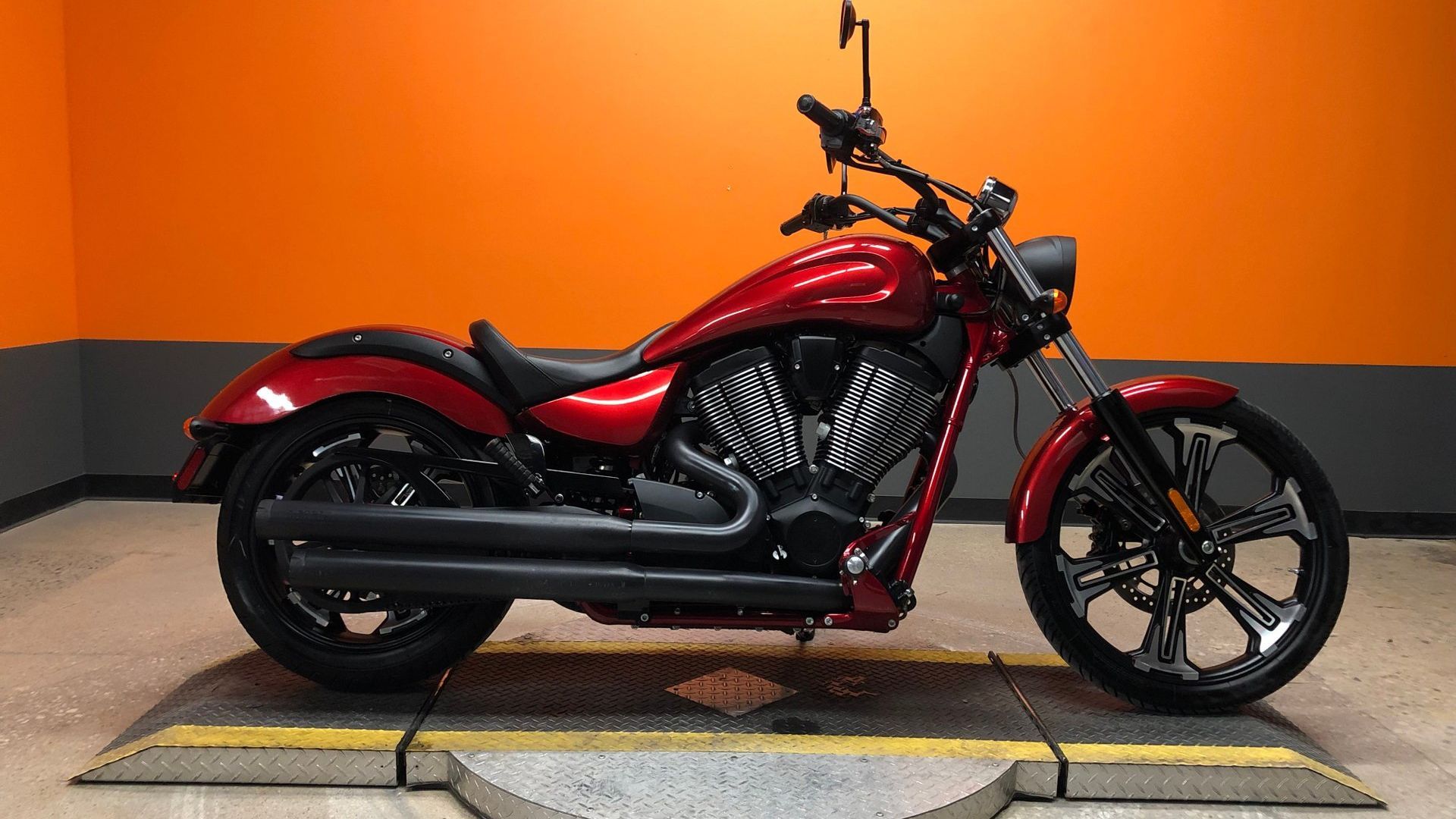 While built with comfort and style in mind, this Victory Vegas 8-Ball uses a 106ci V-twin engine with electronic fuel injection. A six-speed transmission is great for hitting the highway. The dealer, American Motorcycle Trading Company, says everything works great and the belt drive system is running quietly. This bike has been serviced by the dealer, so it's ready to go. If you want to know more details, ask questions, or make an offer, get in touch with the dealer.
More Motorcycles