Behold Godzilla and weep.
---
Many have lamented that the mighty Nissan GT-R has become far too expensive these days. After all, the starting price of a 2020 starts at $113,540. If you want the thrilling performance of a Nismo model it'll cost you dearly at $210,740 and your firstborn. For that kind of money you can get some pretty crazy vehicles, not to say the GT-R Nismo is some pushover. But Godzilla used to stand for attainable, affordable performance. That's where this 2012 Nissan GT-R Black Edition comes into play.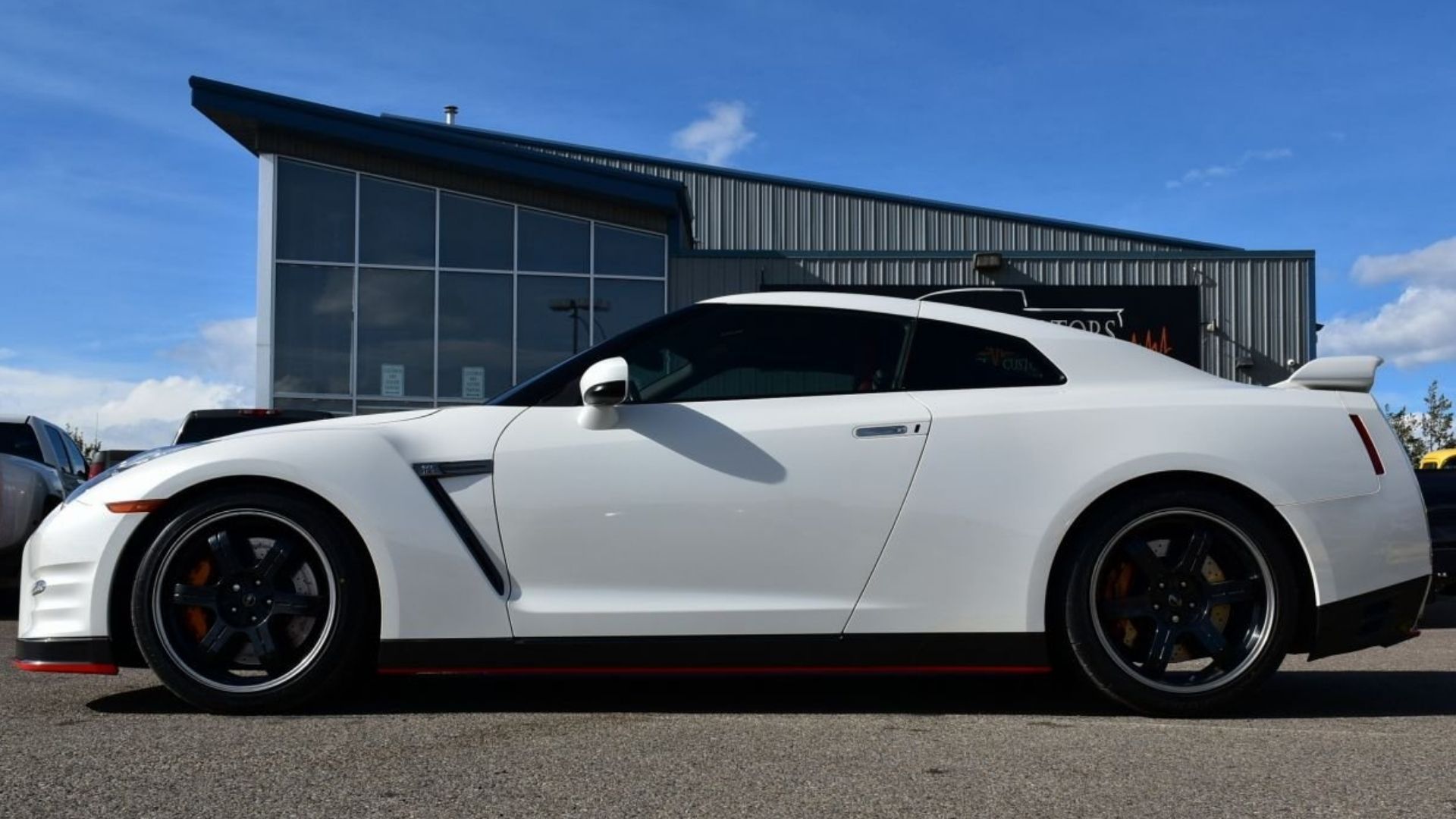 With a mere 21,350 miles it's essentially like getting a new car even though it's 8 years-old. Lest you think that because of its age this Nissan isn't that impressive, keep in mind the twin-turbo 3.8-liter V6 makes a mighty 530-horsepower. That, combined with all-wheel drive, makes this R35 a quick and highly rewarding car to take on any road or track.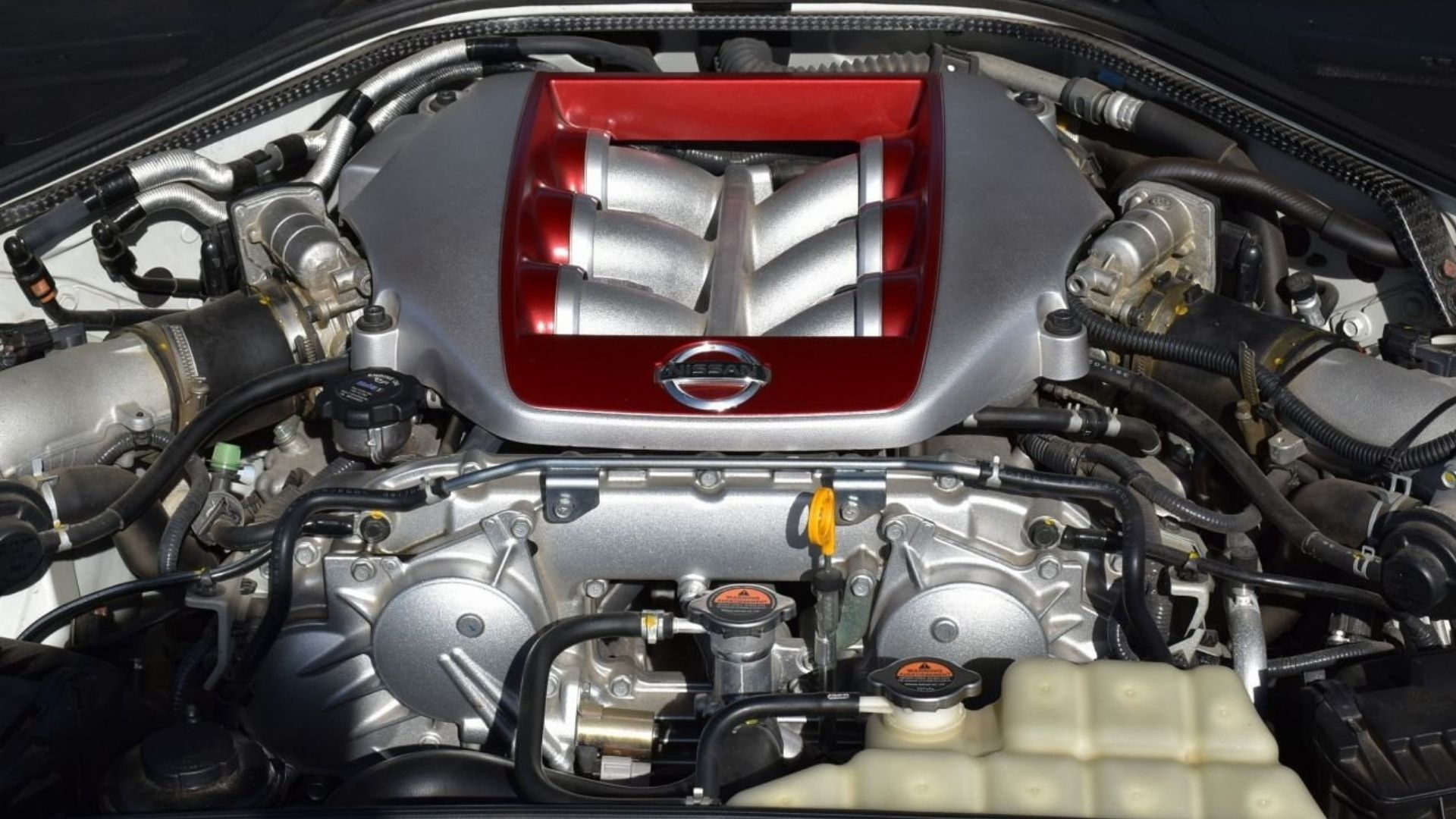 In fact, this is a performance vehicle which offers real comfort for the passengers while the driver's entertained. They're not going to feel like they're getting thrown around, thanks to designs like cast-aluminum front shock towers with a carbon-fiber brace with a honeycomb core, extra bracing behind the bulkhead, etc. For some that kind of livability is key to making a purchase decision.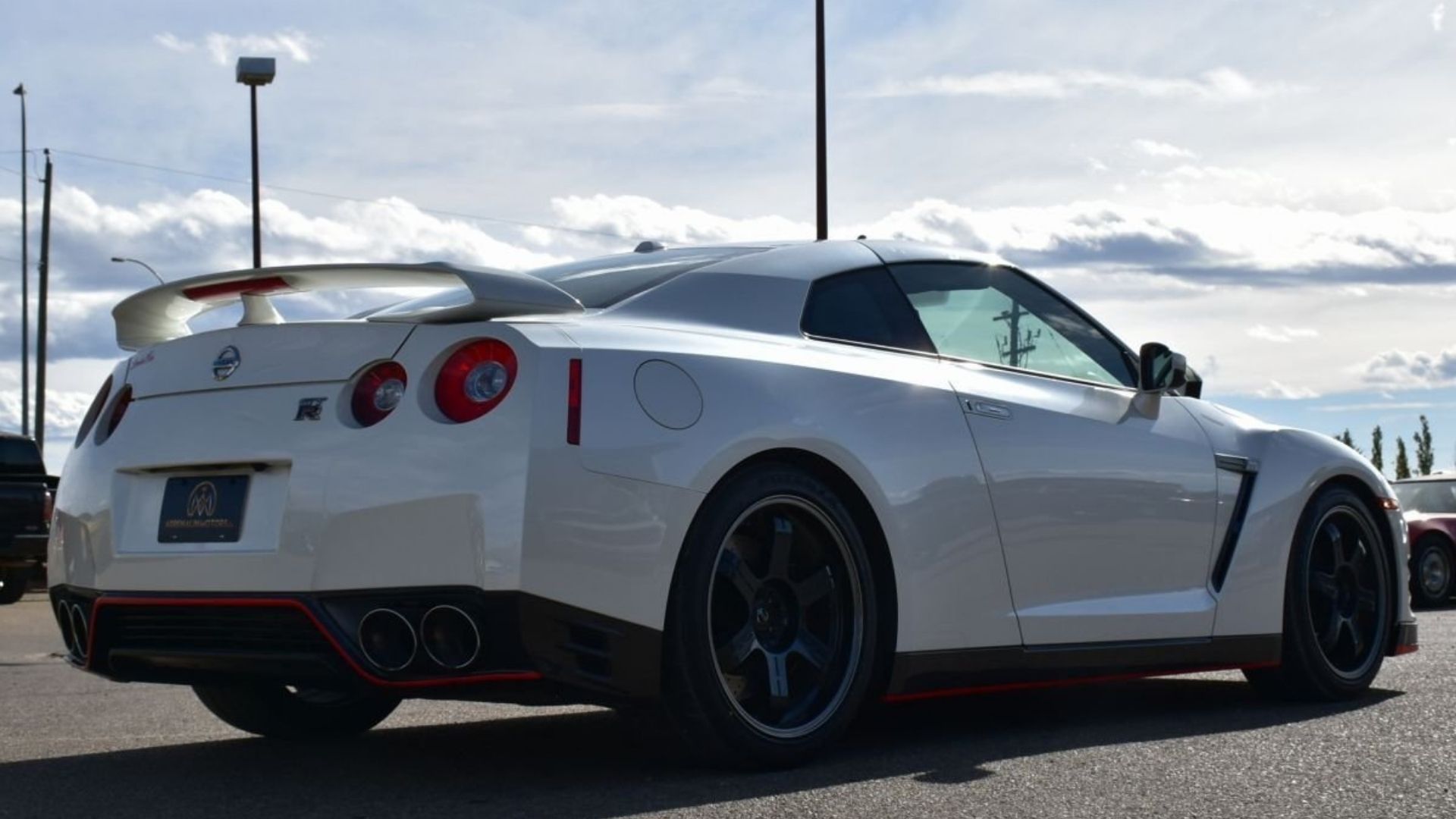 Since this car is a Black Edition, it comes with some nice upgrades versus other GT-Rs of the same vintage. Among the extras are lightweight six-spoke wheels The red and black interior features leather-clad Recaro seats for excellent comfort as you stick a tight turn. This car also has seat heaters, a Bose 11-speaker sound system, and dual climate control.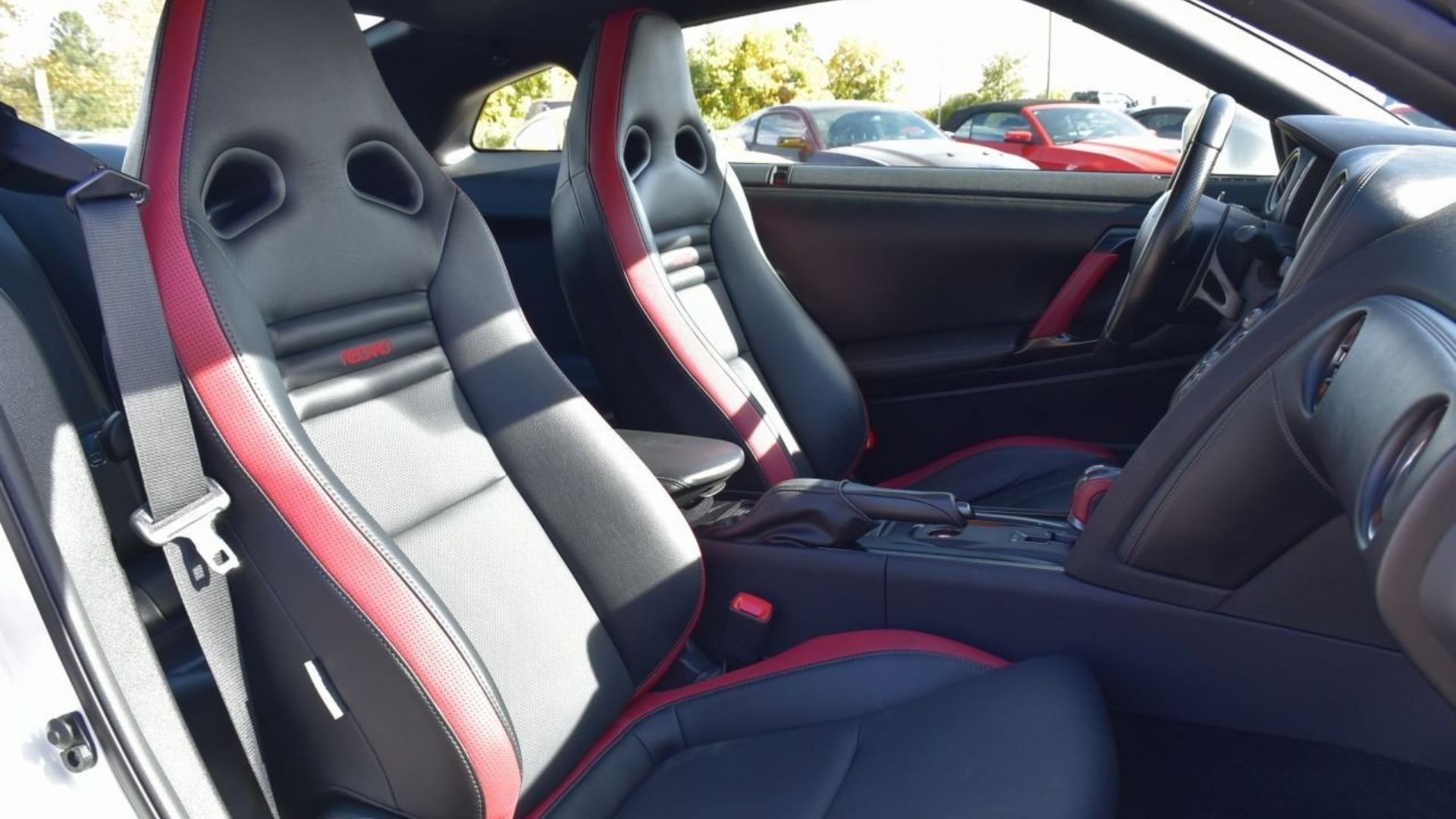 Some will tell you the R35 isn't as worthy of a GT-R as the R34 or even the R33. That's certainly a matter of opinion, but consider this: some auto journalists have been able to get the 2012 model moving from 0-60 in under 3 seconds. That's undeniably quick, but just over 3 seconds might be more realistic, which is still impressive.
If you want to check out this car for yourself, see it here.