The JDM legend is waiting for the right owner.
---
Considered by many enthusiasts to be the best version of Godzilla, the R34 is a unicorn for American enthusiasts. Thanks to the 25-year rule, legally importing anything JDM into the US is difficult. Here on Motorious we have a 2001 Nissan Skyline GT-R R34 listed for sale. Naturally, you're thinking there's a catch. You're right, but it's probably not exactly like you're thinking.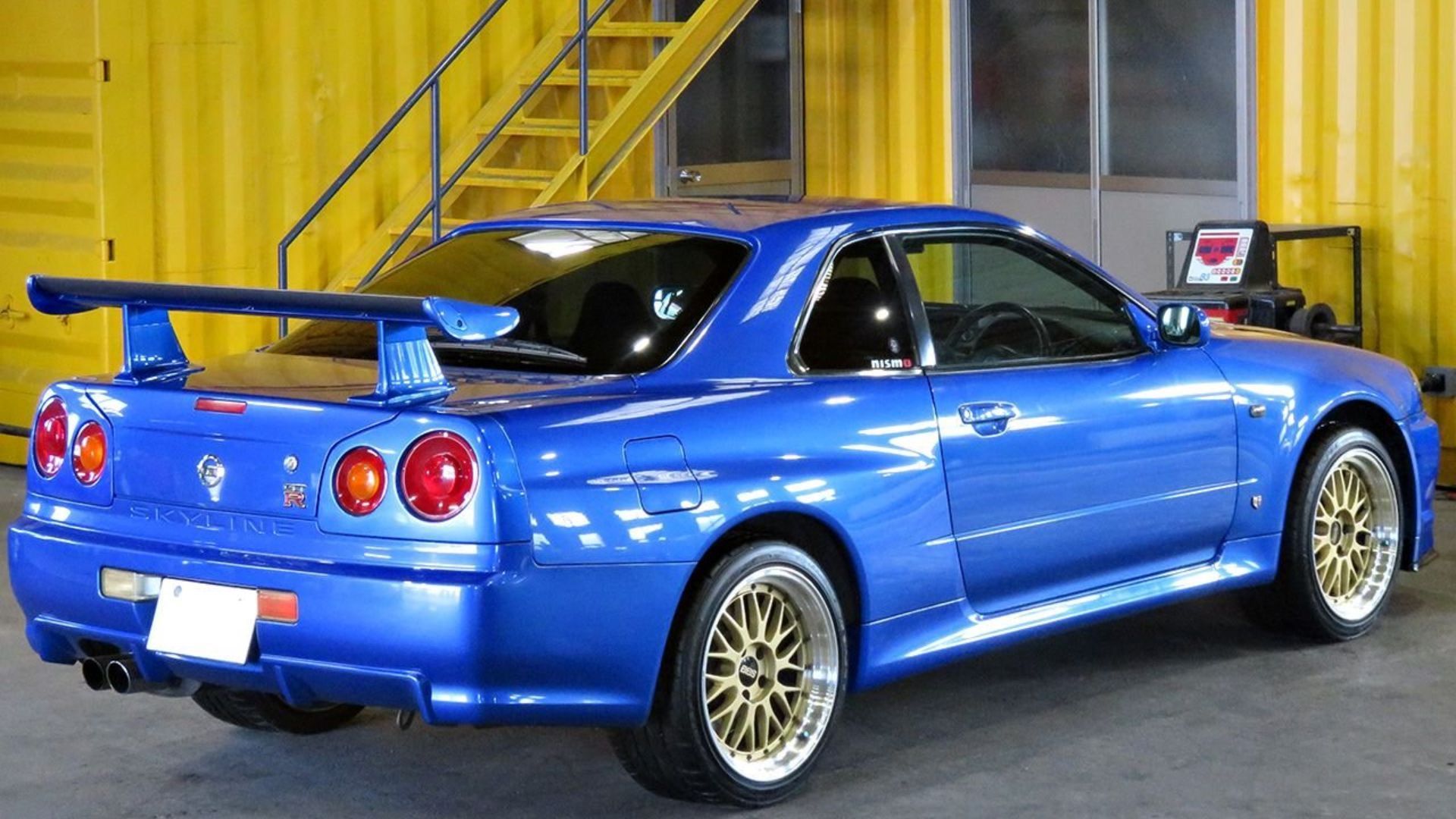 To be completely up-front, this R34 is currently in Japan. You might be able to find a way to import it before 2026, but know there's a real possibility it will continue to take up residence on the island nation for a few more years.
While that might not sound like a good deal because you've heard of people getting ripped off this way, there is an upside. Since this transaction would be going through a dealership here in the United States you have more assurance it's legitimate and recourse if there's a problem.
Plus, the value of any R34 is just climbing and probably will continue to climb from here until well past the time this car is legal to import. The dealer says storage in Japan is available until then. Buying it now could prove to be a savvy financial move, but that's something you have to decide for yourself.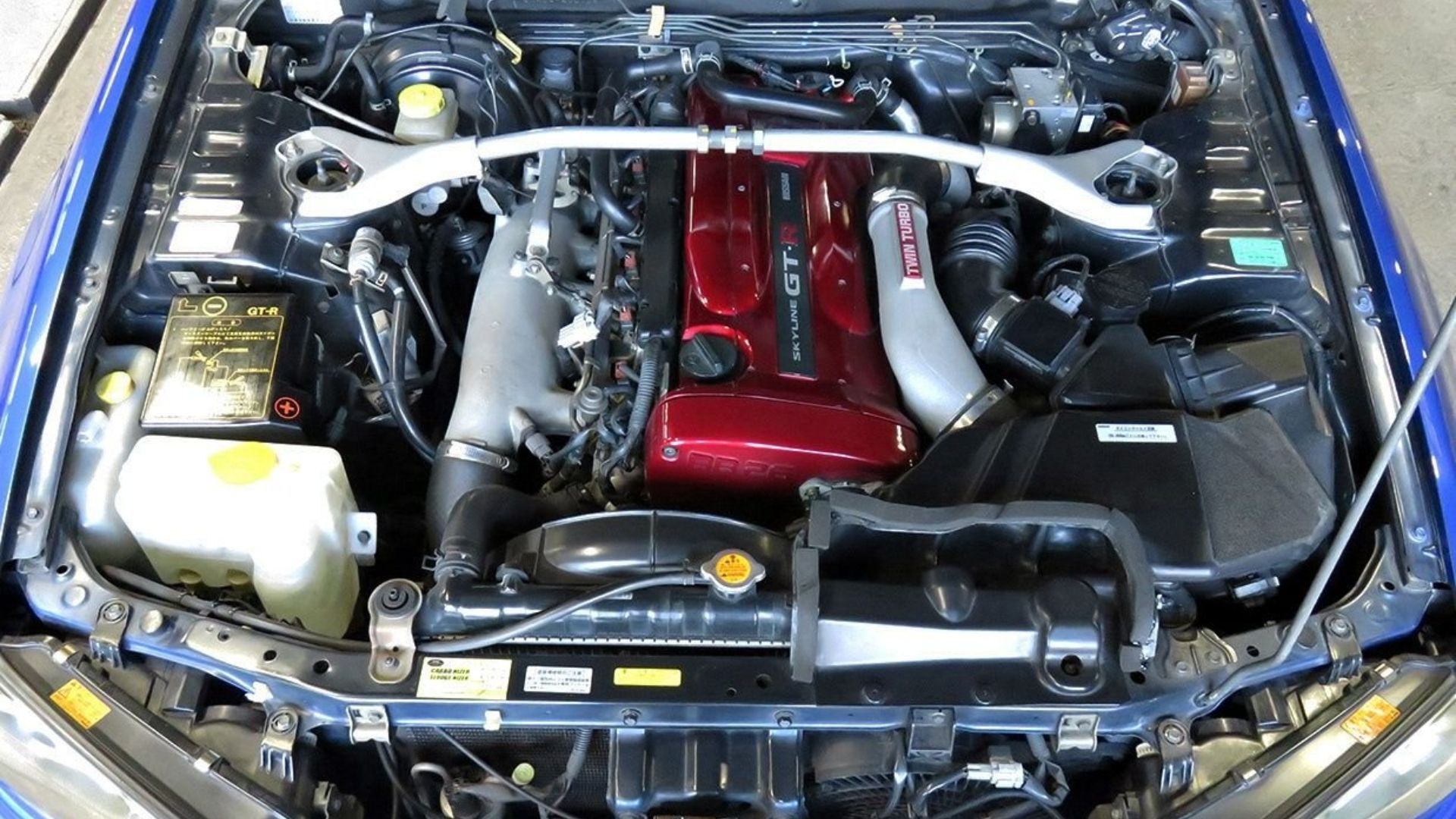 There's a lot going on performance-wise for the R34. The 3.0-liter straight-six RB26DETT comes with a twin-turbo system and produces a factory-rated 276-horsepower, although some claim that's an understatement and say it measures about 320-hp on the dyno. That engine does well with mods, thanks to a sturdy block and internals, if you want to go that route.
Add to that an all-wheel-drive system that was advanced for two decades ago, plus a limited-slip diff. These are able to stick turns like a cat, giving them a serious advantage on the track. Also, the Multi-Function Display on the dash was a wonder, showing engine stats galore
Launched for the 1999 model year and running through 2002, the R34 Nissan Skyline GT-R was both a technological and performance masterpiece of its time. Among the many improvements it encapsulated was more aggressive tuning of the RB26DETT engine, the same one used in the R32 and R33. In addition, Nissan engineers shortened the wheelbase and paired the body down, literally making it a leaner and meaner car. There are other reasons why the R34 is held above other GT-Rs, including the current R35, but those are the highlights.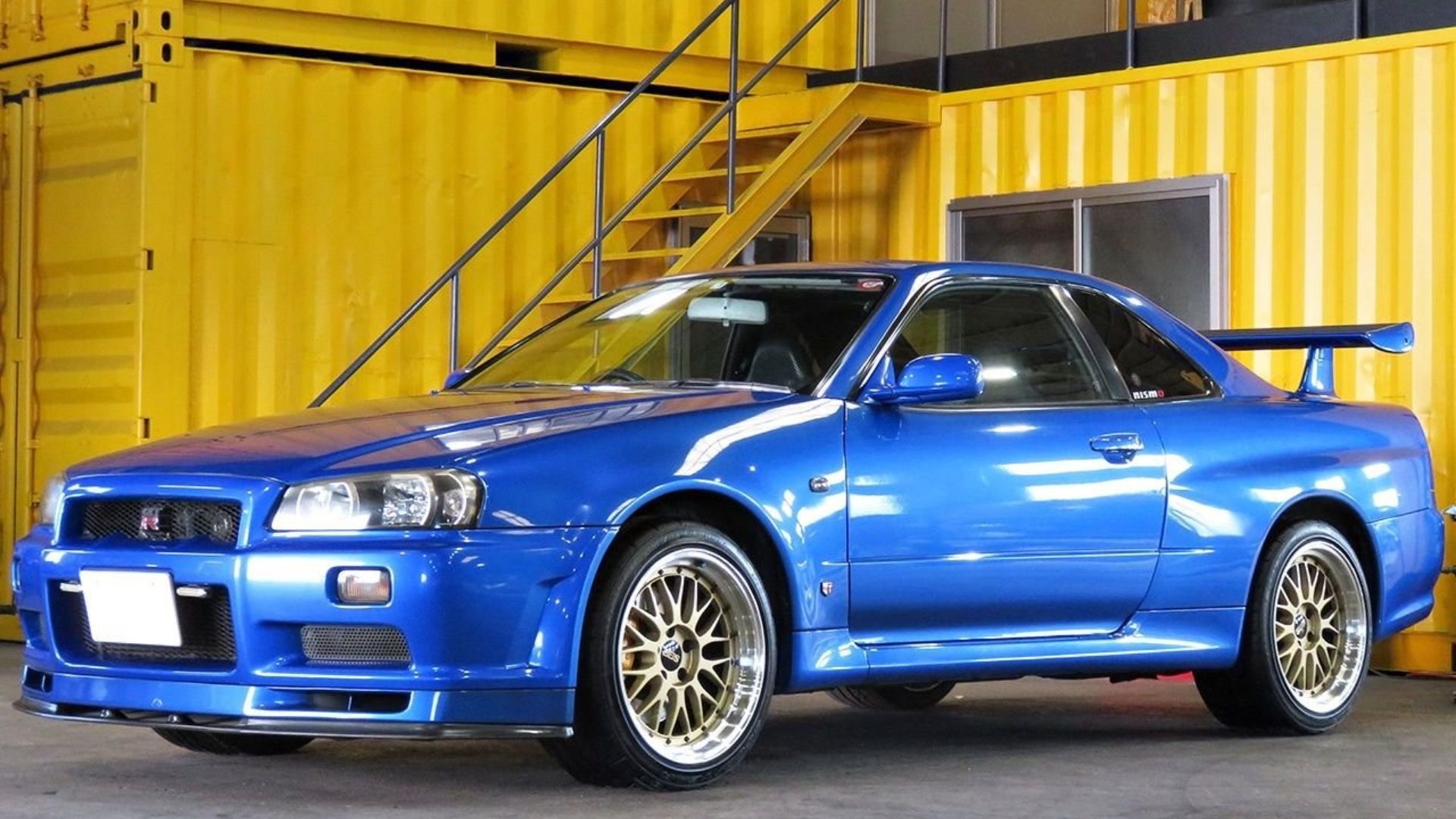 If you want to take the plunge on this 2001 Nissan Skyline GT-R, contact Toprank Motorworks, Inc. to get the details.
More JDM Muscle