This 2008 Ford Mustang Bullitt survives with very low mileage.
---
After a successful run of Bullitt Mustangs in 2001, Ford brought the famous Mustang model back for the 2008 model year to coincide with the 40th anniversary of 1968's Bullitt. Only 5,808 examples were made for 2008 (and another 816 in 2009), and this one was one of the last being the 5,720th to roll off the assembly line.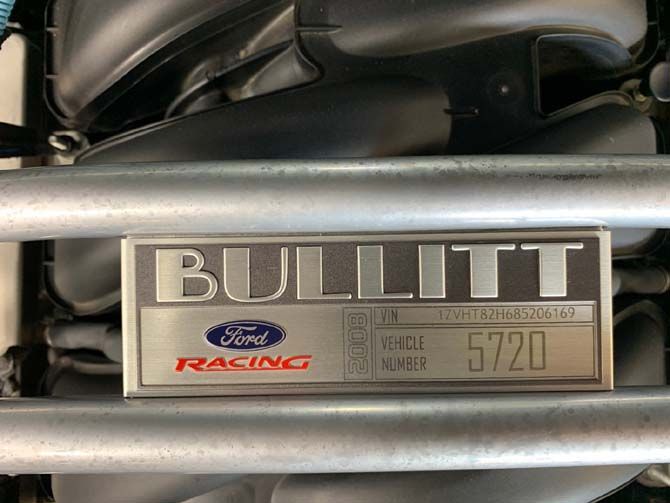 While the low production volume is definitely a reason to get excited about the 2008 Ford Mustang Bullitt, this particular example is collectible thanks to having less than 15,000 original miles. While the black paint job is definitely rarer for these cars (only 1,431 wore this color in 2008), the 4,377 Bullitt Mustangs that were painted in Dark Highland Green definitely have the signature look to match Steve McQueen's on-screen Mustang.
Like the original movie car and the 2001 Mustang Bullitt GT successor, the Dark Highland Green paint job of the 2008 Ford Mustang Bullitt is joined by other styling cues such as the five-spoke wheels with an Argent Grey finish and the removal of the rear spoiler and exterior badges. The faux gas cap with the Bullitt logo is the only model designation found on this outside of this Mustang, and this same logo can also be found on the door sills and steering wheel. What really makes this interior special is the aluminum cue-ball shifter.
Ford nailed the appearance of the 2008 Bullitt Mustang, but this car's fun factor comes from its 4.6-liter V8 that has been tuned to produced 315 horsepower – an extra 15 hp over a standard 2008 Mustang GT. This extra power was accompanied by a dual exhaust system, stiffer shocks, upgraded brakes and a strut tower brace for added tensional strength. Each 2008 Bullitt had a unique ID plate located under the hood on this strut tower brace, and this one indicates that it was the 5,720th of 5,808 Bullitts built that year.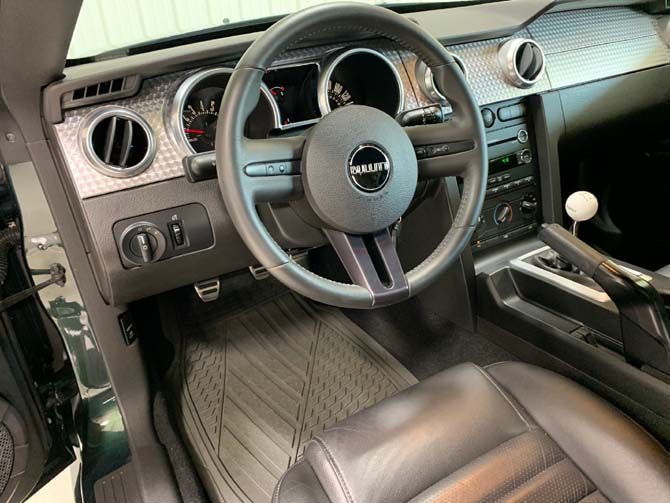 Central Classic Cars has this beautiful, low-mileage 2008 Ford Mustang Bullitt listed for $23,999, but you can click HERE to make an offer.