Back in 1996, Ford and BASF joined forces to build 2,000 of the most unusual Mustangs to date.
---
Two years after the 1994 debut of the SN95 Mustang, there was a round of changes, both major and minor, that further improved the breed. Visually, you'll notice that the three-segment taillights were no longer horizontal, but vertical, a tradition that has remained ever since.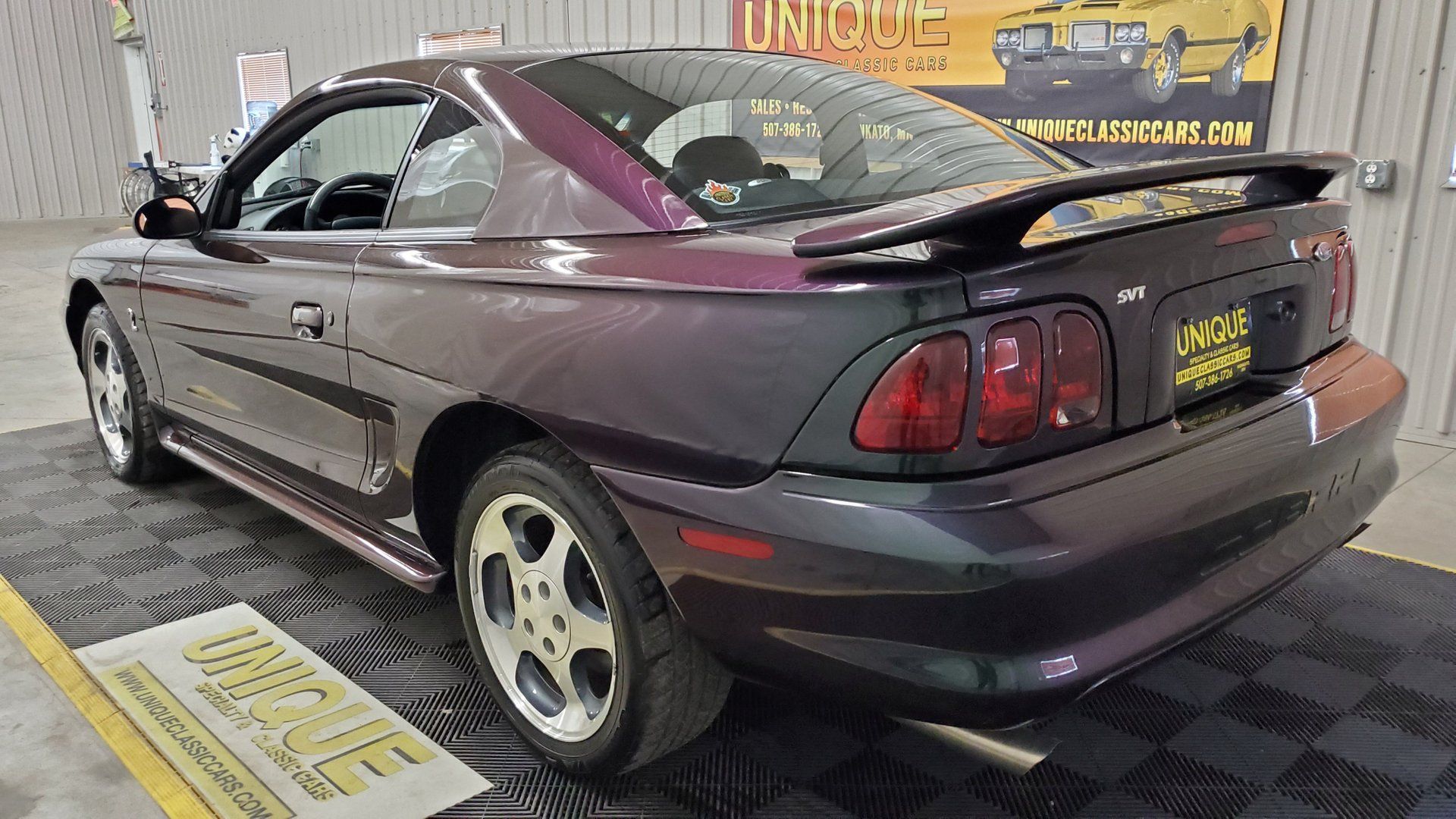 V6 Mustangs saw a power bump from 125 to 150 horsepower, but the big news was in the V8 cars. The pushrod 5.0 liter V8 was dropped in favor of the 4.6 liter Modular V8.
1996 Cobras saw a major bump in performance thanks to a high-revving, all-aluminum DOHC V8. The engine block was cast in Italy by Teksid, the same company that manufactures parts for Ferrari, and each engine was hand-assembled by a pair of SVT employees, who signed a small sticker placed on the passenger side valve cover of each finished engine.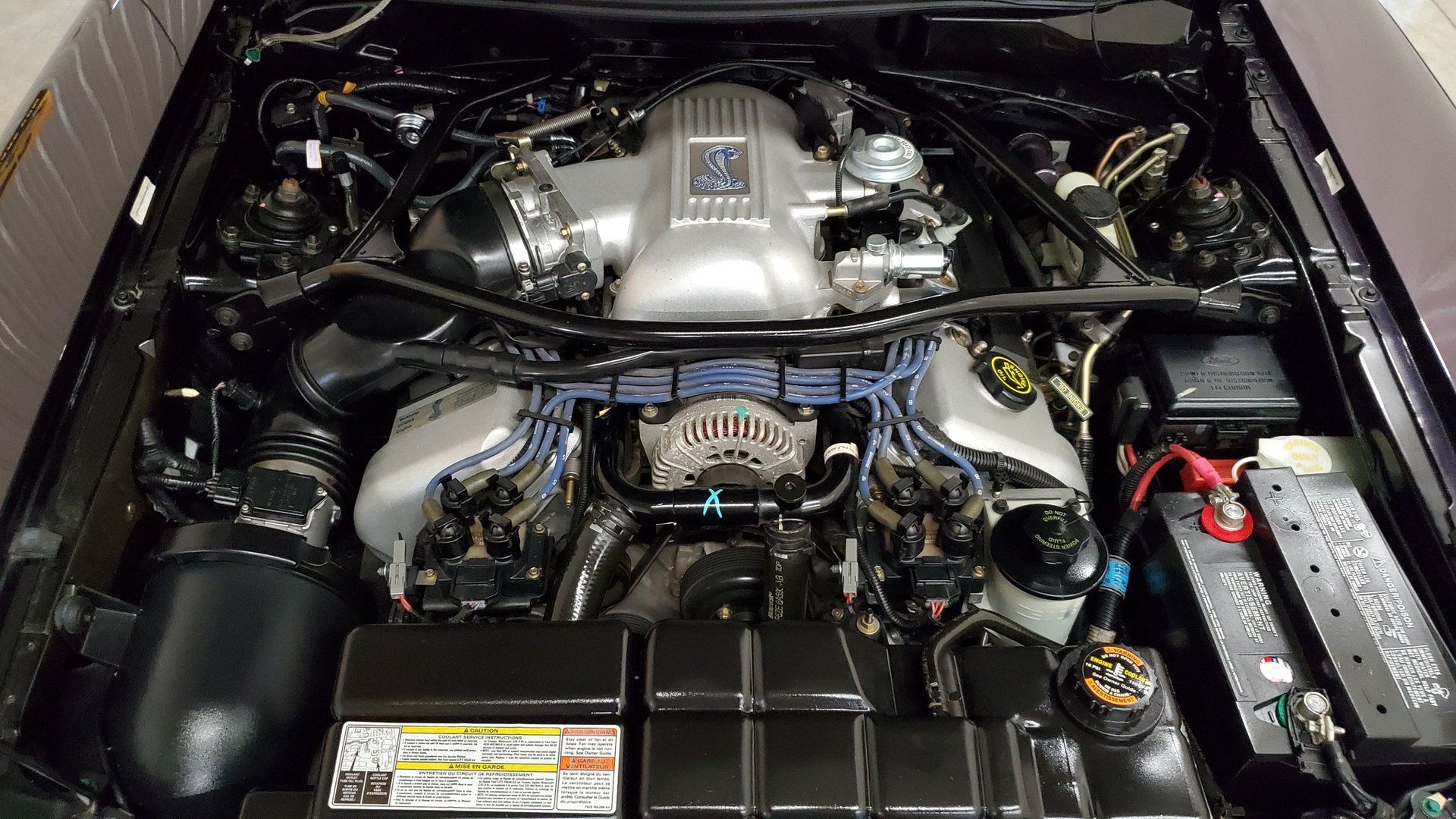 It was easily the most exotic engine ever put in a Mustang up to that point. The Cobra engine was rated at 305 horsepower, and was capable of propelling the 1996 Cobra from zero to 60 miles per hour in just 5.4 seconds, with the quarter mile coming in 14 seconds flat.
The real news in 1996, though, was the incredible Mystic paint option. Developed by BASF, this groundbreaking technology marked the first use of color-shifting paint on a production car. Depending on the light source and viewing angle, Mystic Cobras can appear to be green, purple, gold, brown, or one of several shades in between.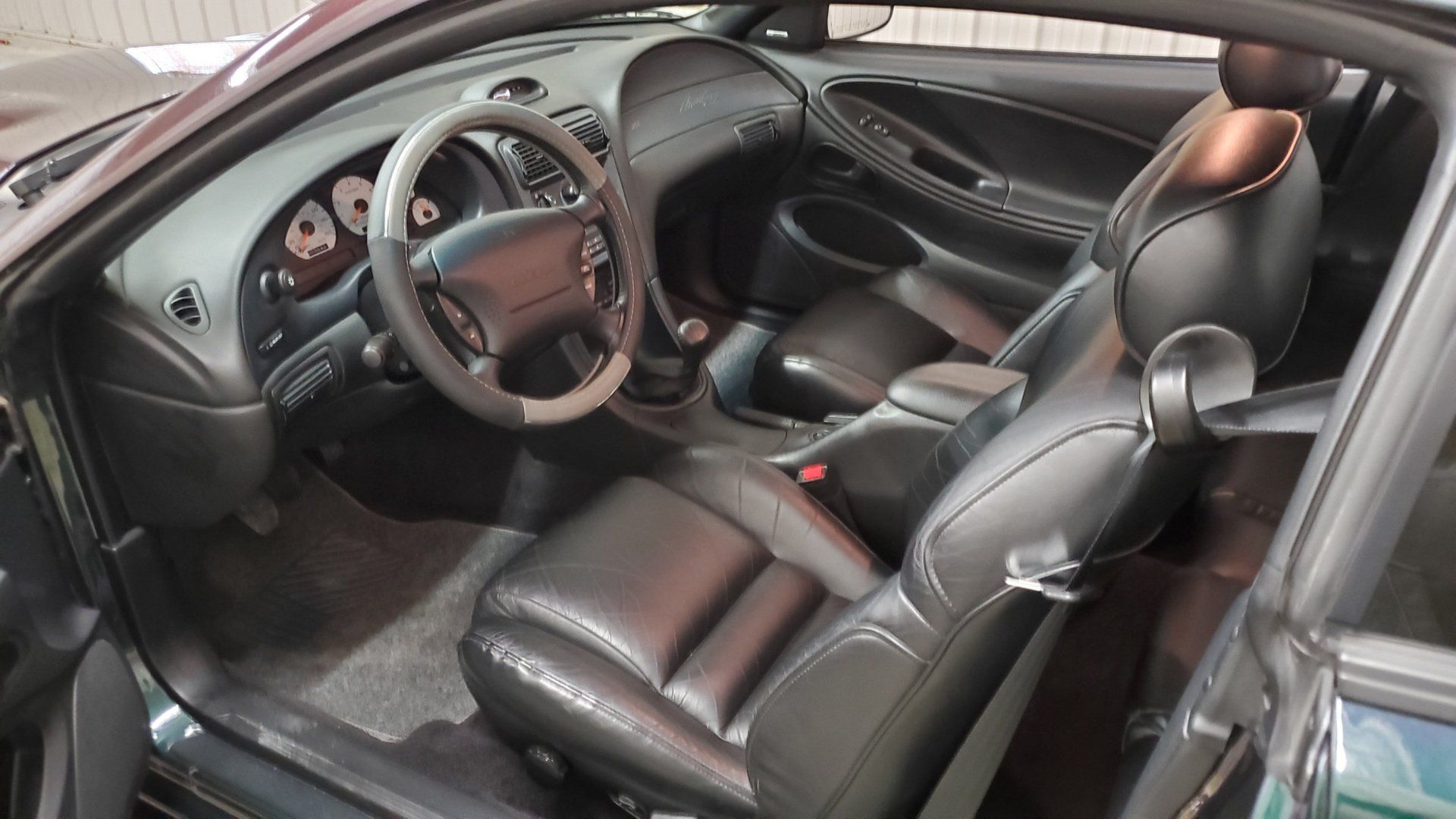 Just 2,000 Mystic Cobras were produced, and only two options were available – the Mach 460 premium audio system and leather upholstery. All but nine Mystic Cobras were built with both options. The car seen here, sold at Unique Specialty & Classic Cars in Mankato, Minnesota, is #667. It's covered just 9,643 miles since new, and is available for the price of $18,900.