Tampa Bay Bucs fans have plenty to look forward to this season, but only one diehard fan can snatch up this truck.
---
Rob Gronkowski will be bringing some sweet cars to Florida now that he's part of the Tampa Bay Buccaneers, and even if you can't afford a Bentley Continental, Audi R8 or Mercedes-Benz S63 AMG, you can still show your pride for the Bucs with this tricked out truck. The Tampa Bay Bucs are being given 16:1 odds to win Super Bowl LV, but it's a sure bet that the owner of this custom 2000 Ford F-150 won't go unnoticed when pre-gaming outside of Raymond James Stadium.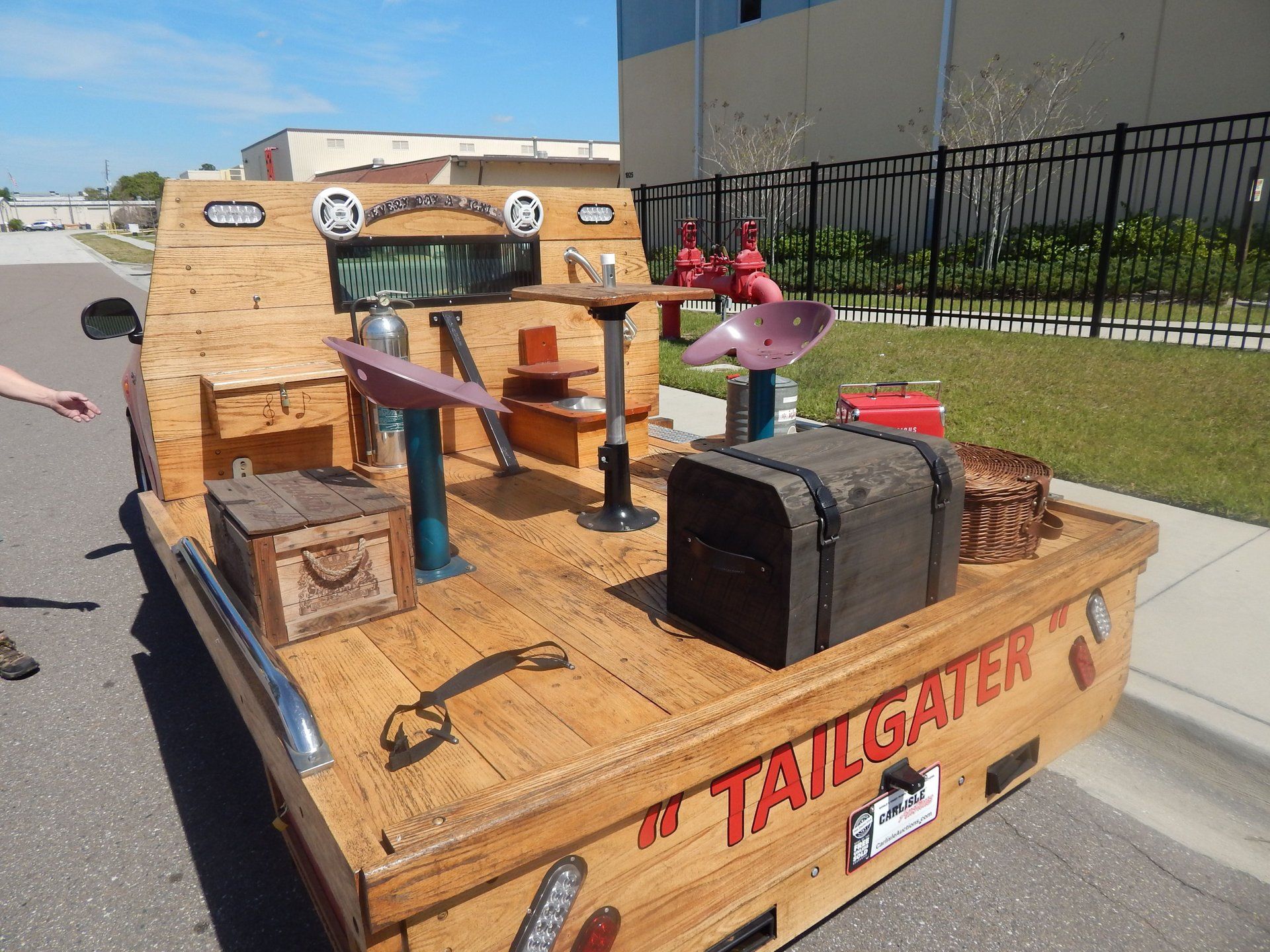 Typically, there would be nothing special about a 20-year-old, work-ready F-150, but this one has been tricked out as the ultimate tailgate machine to tailgate in style; ironically, this tailgating pickup truck has no... tailgate. Sporting far more than just the Bucs' Jolly Roger logo on the doors, this F-150 has been converted to the "Tailgater" by replacing the cargo bed with a custom wood flat bed for partying. What it does have, though, is a pair of tractor seats, a table with umbrella, speakers, party lights and, most importantly, a cooler to keep your drinks cold and a treasure chest that hides a built-in barbecue grille that makes this a decked-out party truck.
As for the rest of the truck, you're looking at a fairly basic F-150 with a V6 under the hood and a red and black paint job displaying the Bucs' colors. Inside, just about everything is bone stock including the five-speed manual shifter and the stereo head unit, but this truck does spice things up with a seat cover for the three-passenger bench seat that matches the exterior.
If you want to show your Bucs pride going into the 2020 NFL season, then check out this custom Ford F-150 up for sale through Adventure Classics in Clearwater, Florida. It's currently listed for $10,990, but you can click HERE to make an offer.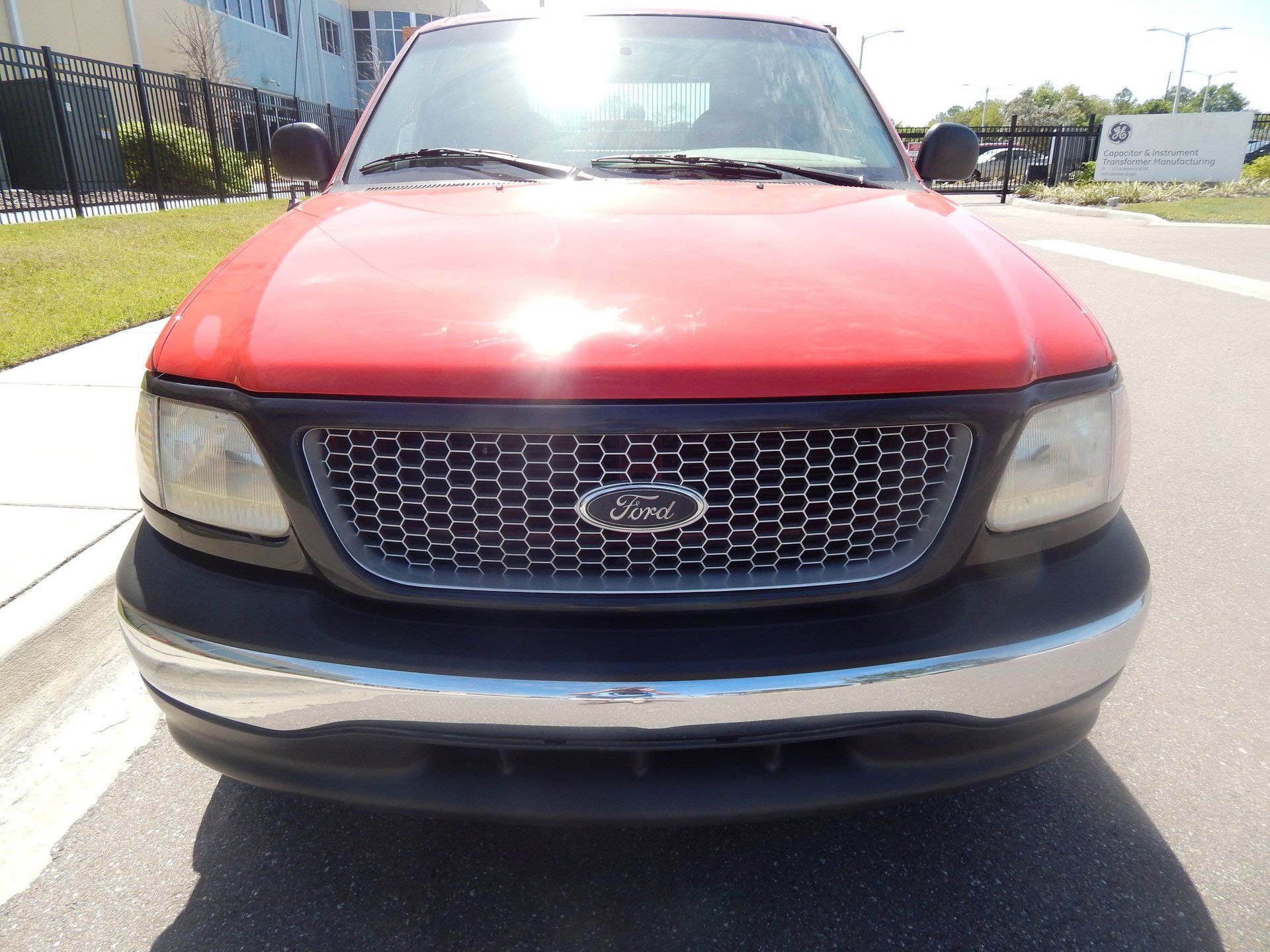 Related Articles...