And now this American sports car could be yours.
---
Running from 1968 to 1982, the C3 Corvette carried on a legacy of attainable performance from an American brand. Now you can commemorate the end of this legendary run by grabbing a pristine 1982 Chevrolet Corvette from Corvette Mike. With a mere 6,899 miles on the odometer it's no wonder why this C3 is so cherry. Also, this car comes with an NCRS Top Flight Certificate.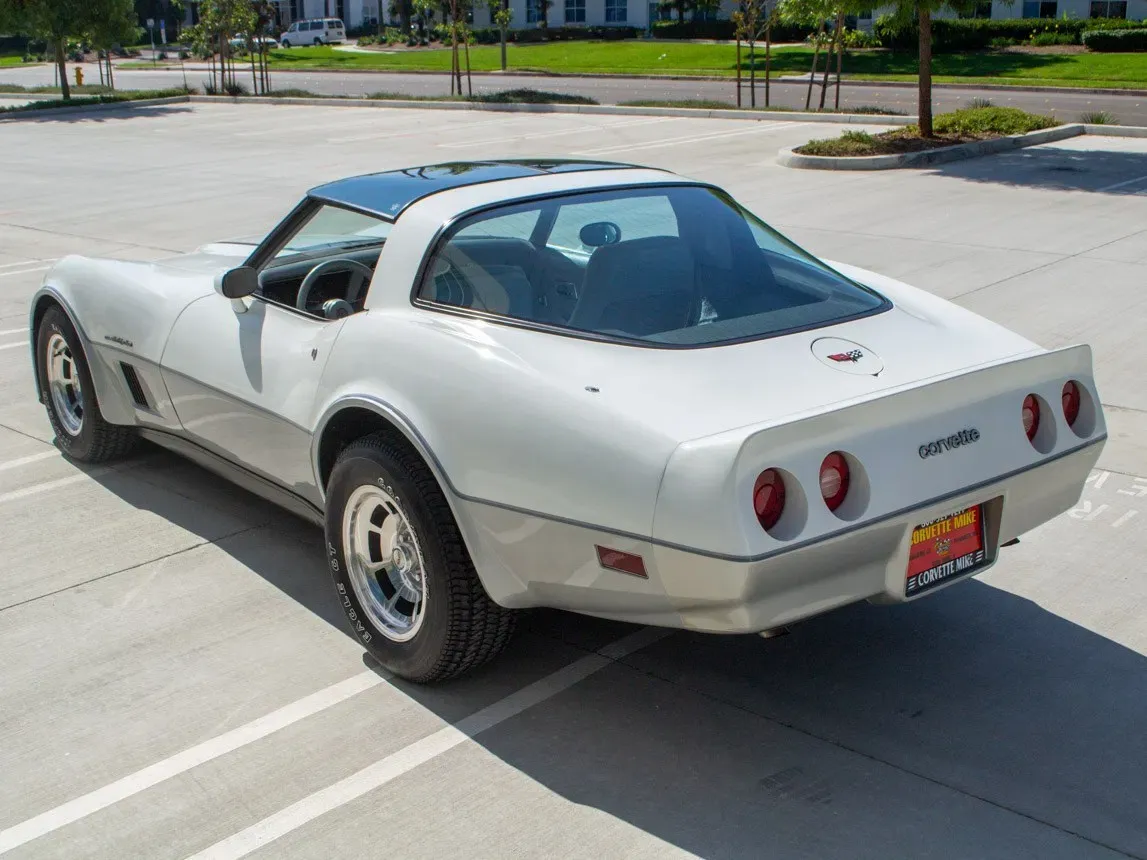 From the first glance, this C3 Corvette sure makes a lasting impression. The optional two-tone White and Silver exterior has been shined to near perfection. All factory badging and trim appears to be present and in excellent condition. Even the upgraded OE aluminum wheels glisten in the sunlight. A lack of cosmetic damage allows the long hood a and that T-top roof to really captivate your eye.
Other factory options have been added to this 'Vette for a more luxuriously-appointed Light Gray interior. It all starts with leather seats. An AM/FM cassette stereo means you can rock out like old times. Thanks to a power driver's seat, tilt/telescoping steering column, and power mirrors you can find the ideal position for driving this American classic.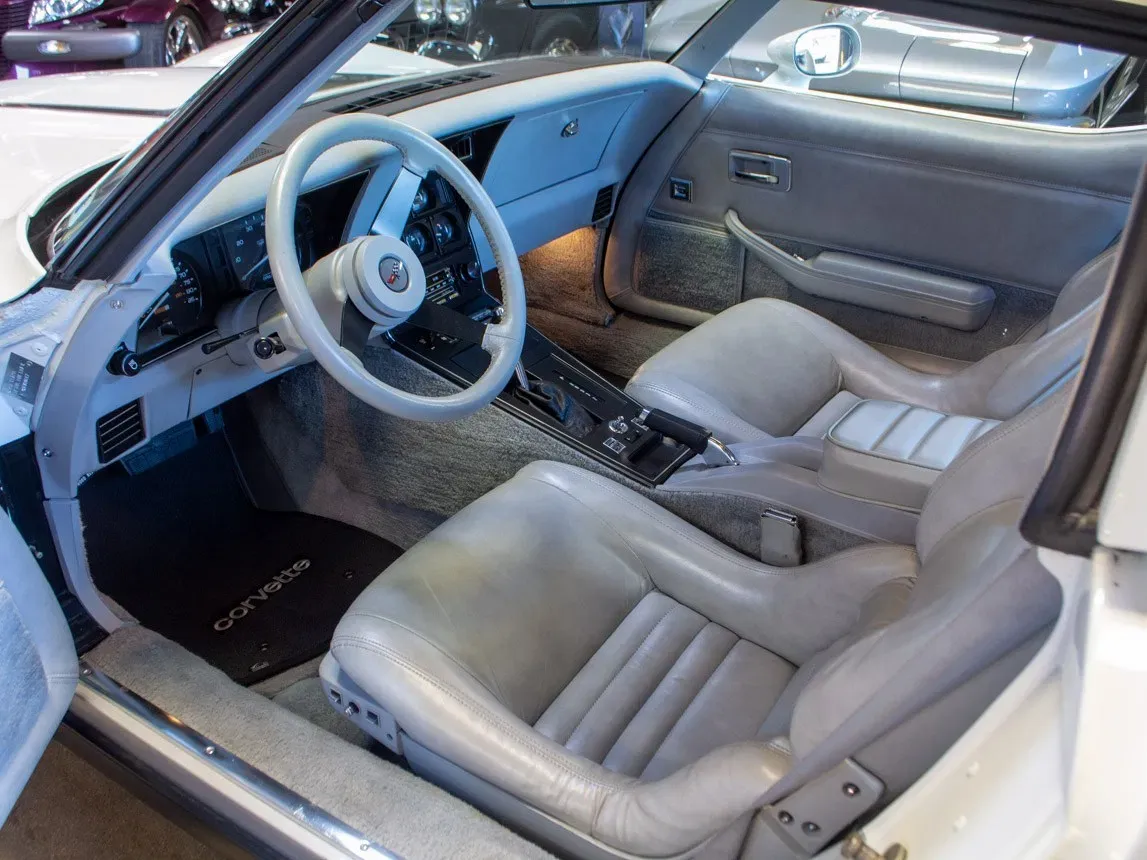 While you might believe the 1982 model year Chevy Corvettes came with a tiny engine, the reality is this one uses a 5.7-liter V8. Bolted up is a 4-speed automatic, making this 'Vette easy to handle in any situation.
You get some nice extras with this car, including the original window sticker, owner's kit, an NCRS Top Flight Certificate, and judging sheets. Not many 1982 models were sold and few if any are in this good of condition.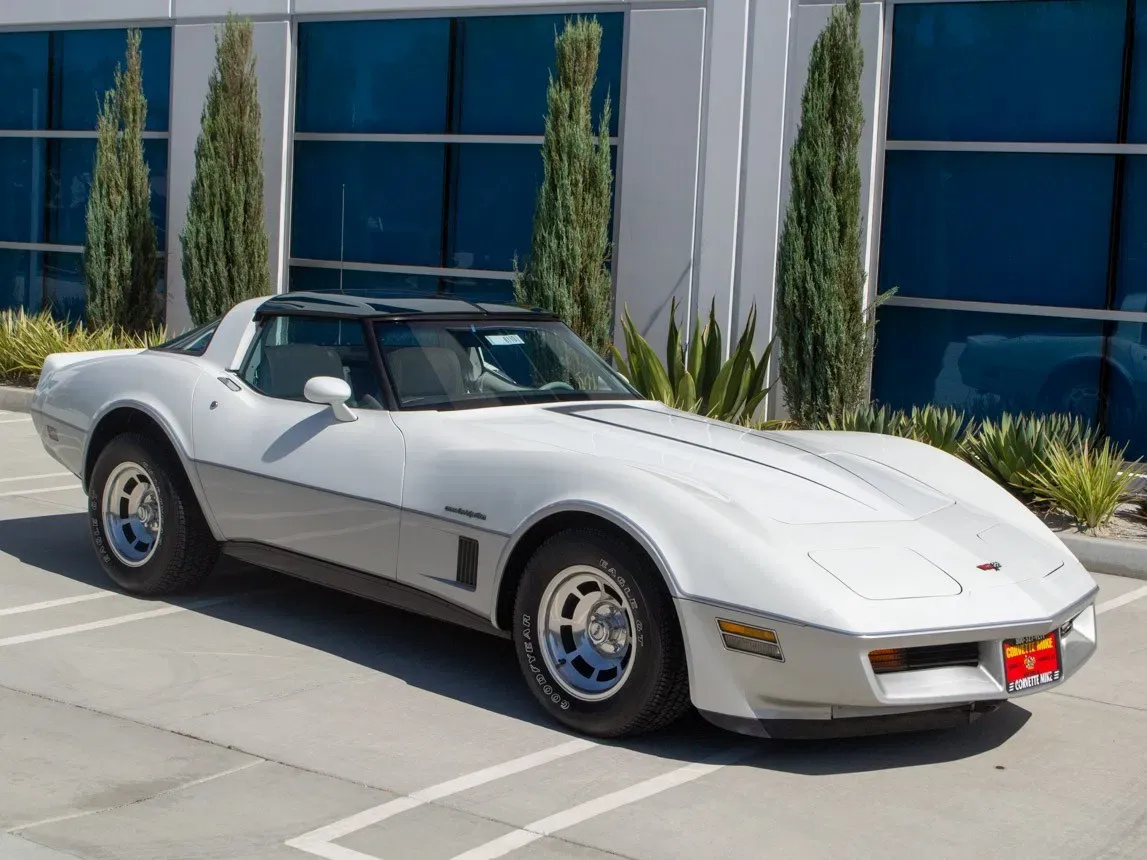 If you have specific questions about this car or want to learn more about making an offer, talk to Corvette Mike directly. This dealership offers a huge selection of classic Corvettes and other cars, plus servicing, restoration, and even financing.
More Corvettes