This little guy will deliver plenty of smiles per hour!
---
If you think you need a high-horsepower engine to have fun, guess again. This little 1971 Datsun 510 is proof that with the right modifications any car can be a competitive racer, and this classic rally car is up for auction through The Driven Exchange.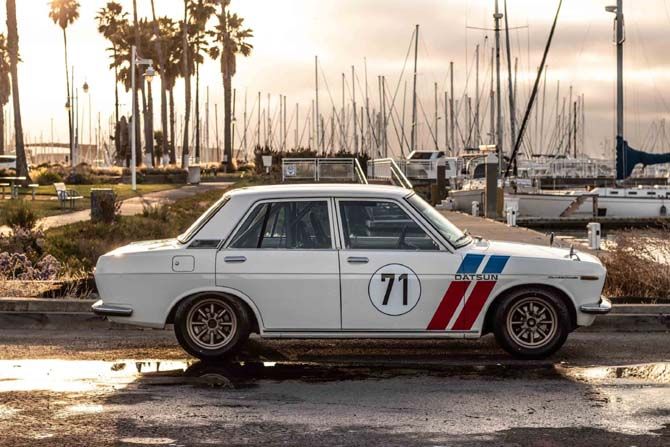 Purchased new in Oakland, California, this Datsun was later modified to take on the grueling Targa Newfoundland rally race where it finished in ninth place. To make it race compliant, the interior was gutted and fitted with an eight-point roll cage and FIA-approved racing seats with five-point cam-lock harnesses, while the onboard rally computer and intercom system gave the racers everything they needed to be competitive.
At the heart of this little beast is a fully built and fuel-injected Datsun L18 engine that has been bored .060 over with MSD ignition, and this engine has less than 25,000 miles since being rebuilt in 2007. While it's a proven car on the track, this Datsun is still 100 percent street legal, and the information on the car says that the car can handle everything from track days to canyon roads to city streets.
Since a Datsun racecar wouldn't be the same without a set of BRE stripes, that's exactly what this car proudly wears on each side. The body has only undergone slight modifications since it was new, and it even wears its original chrome bumpers. The red, white and blue paint job with gumball door stickers gives this Datsun a true racecar style, those 14-inch bronze-colored wheels adds to both the looks and racing capabilities.
This 1971 Datsun 510 will be up for auction through August 4th, so be sure you're registered to bid for a shot at owning a truly unique race-prepped rally car. And you can check out the auction listing at The Driven Exchange for more exciting videos of this Datsun in action.