This classic muscle car is a great high performance car of the 1970s.
---
The Barracuda is widely accepted as one of the first muscle cars, if not that, then at least the most infamous. This purple and black beast of a car are one of the most popular and attention-grabbing powerhouses from its time. This loud beefy workhorse screams aggression from the coke bottle body shape to its massive grill that gives it the appearance of an angry sea monster. It is because of this that the name "Barracuda" comes from the predatory fish known for its vicious, aggressive behavior, and fearsome look.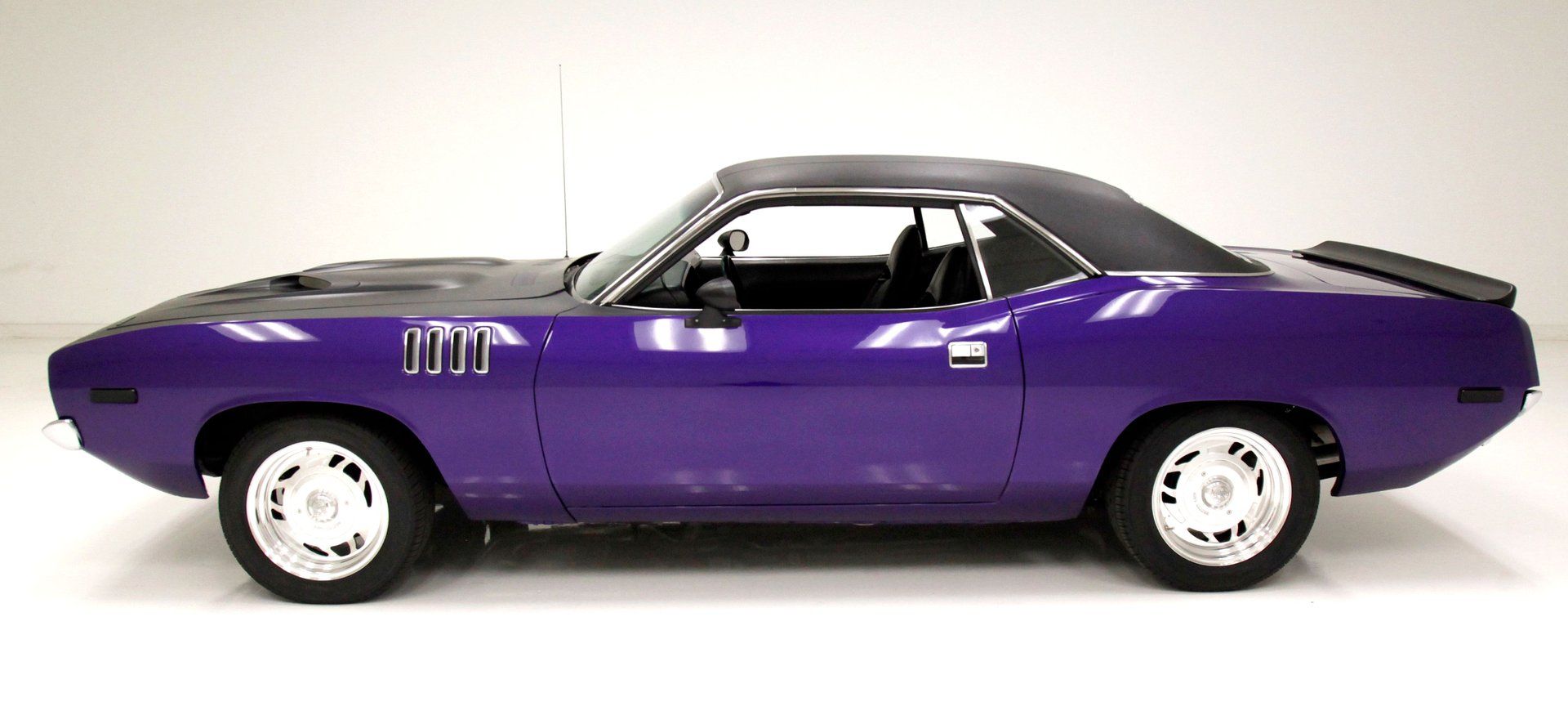 Minus the fish part, the description of the car and the fish are interchangeable. This vicious eye-gouging predator doesn't mess around when it comes to aggressive styling. It features a matte black rally hood and a chromed bumper that contrasts off of each other perfectly giving the image of a mouth full of sharp hungry teeth. Looks like that are guaranteed to startle anyone who might dare pull up beside you on the track.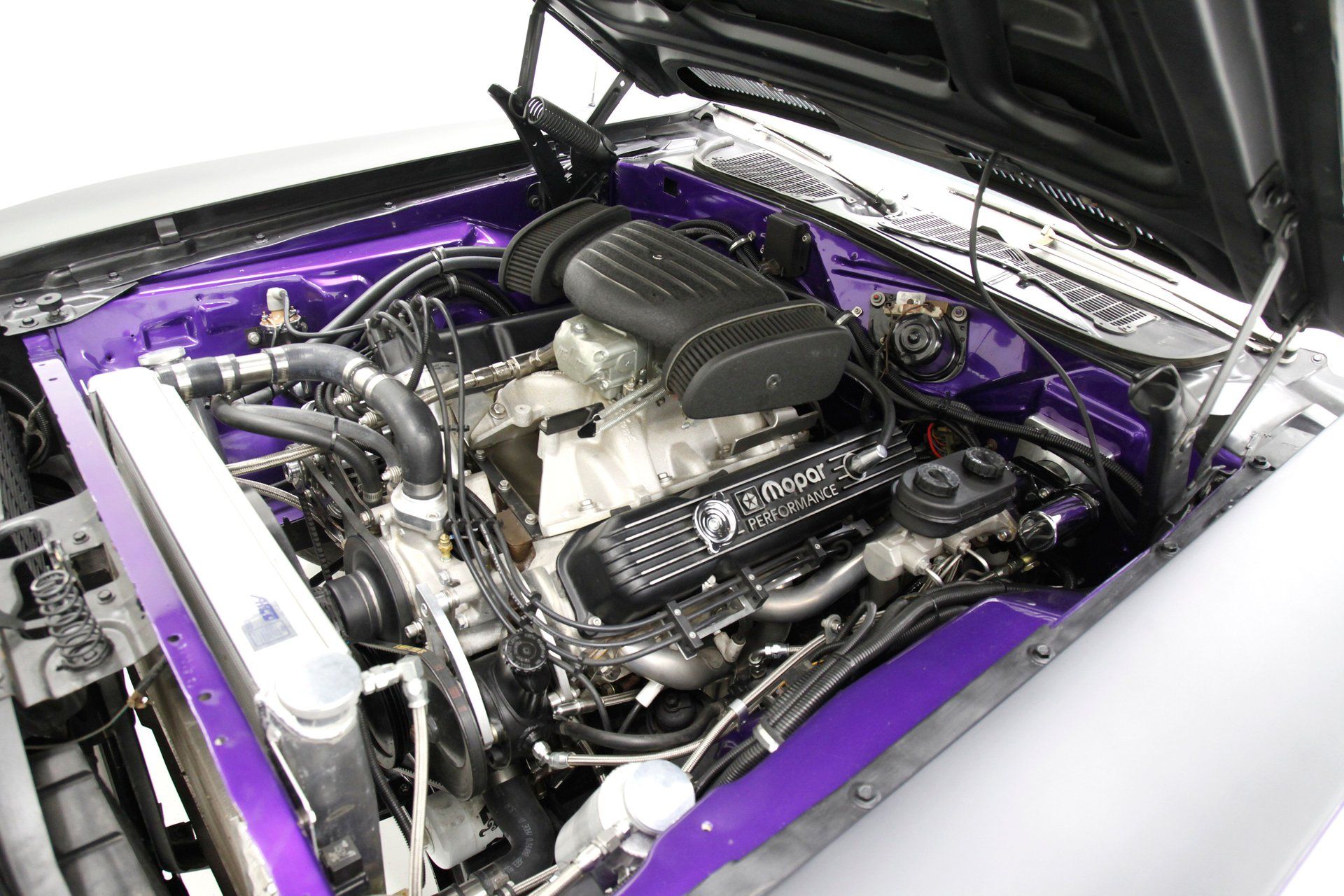 The two-tone design on the car gives it a real muscle car look. The purple and matte black gives the illusion that the car is low to the ground, searching, waiting for the right moment to strike. When it does strike, it strikes hard with a 440 ci engine and a 727 automatic transmission with Kevlar clutches. The thing is exactly what a muscle car should be sleek, beautiful, beefy, scary, and powerful.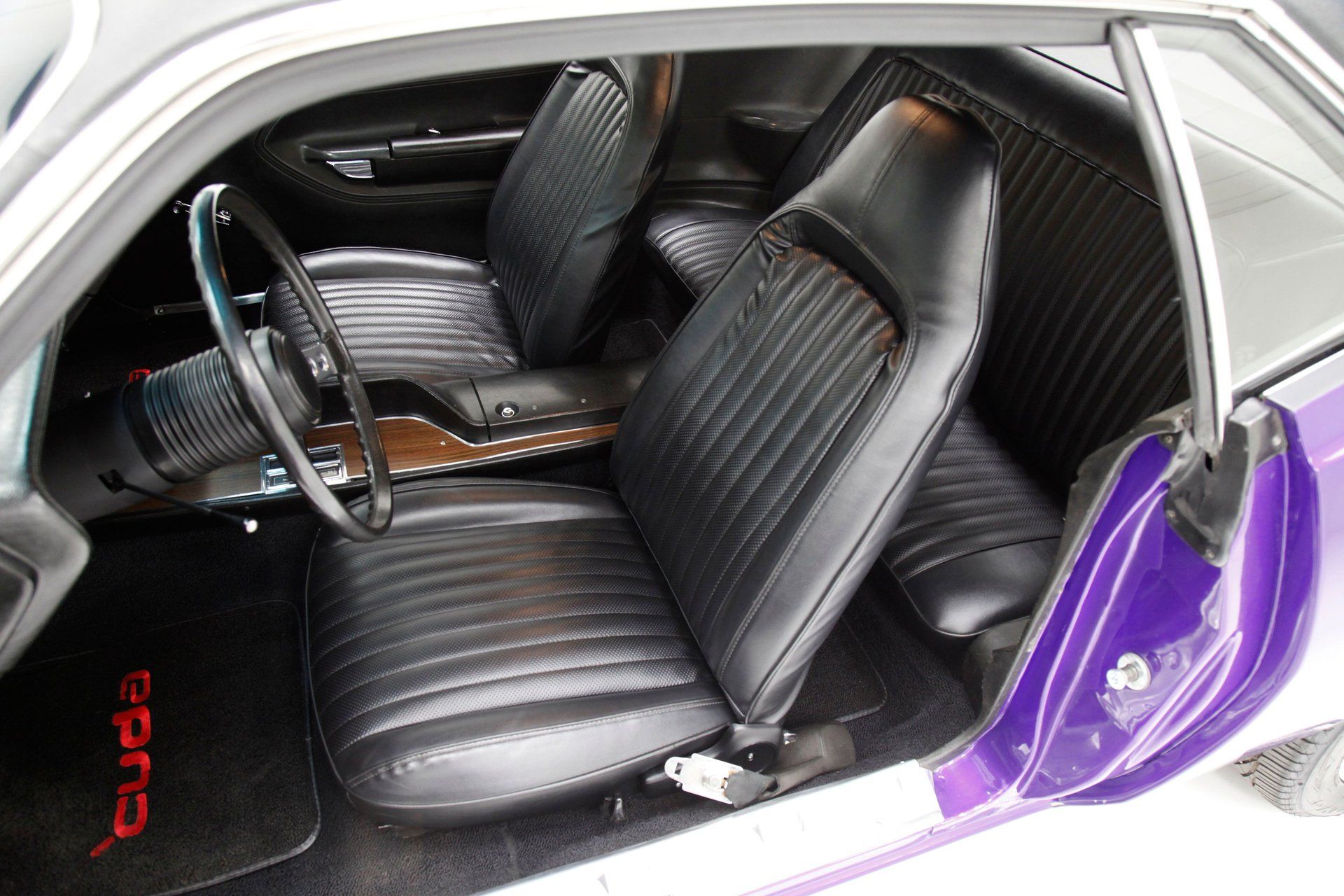 If you're tired of the economy cars of today or even just the almost cult-like fandom of supercars then this may just be the car you've been looking for. There isn't a domesticated bone in its body(mostly because it doesn't have bones). Everything from the aggressive styling, to the two-tone contrast between metallic purple and matte black, and the absolute powerhouse it's sporting under the hood make this monster a true muscle car.
See our comprehensive vehicle overview for the Barracudas including production numbers, performance specs, factory colors, and OEM brochures. Also, check out additional model years or view other Makes and Models in our Research center.