Only 2,724 of these race-bred "Cudas were built.
---
Rewind back to 50 years ago, Plymouth entered the SCCA Trans Am racing series with the purpose-built 1970 Plymouth AAR 'Cuda. During March and April 1970, Plymouth built just 2,724 of these muscle cars in a special production run. This fine example of a rare muscle car has been restored and has just 58,000 miles on the ticker. Here's your opportunity to take home a rare 1970 Plymouth AAR 'Cuda.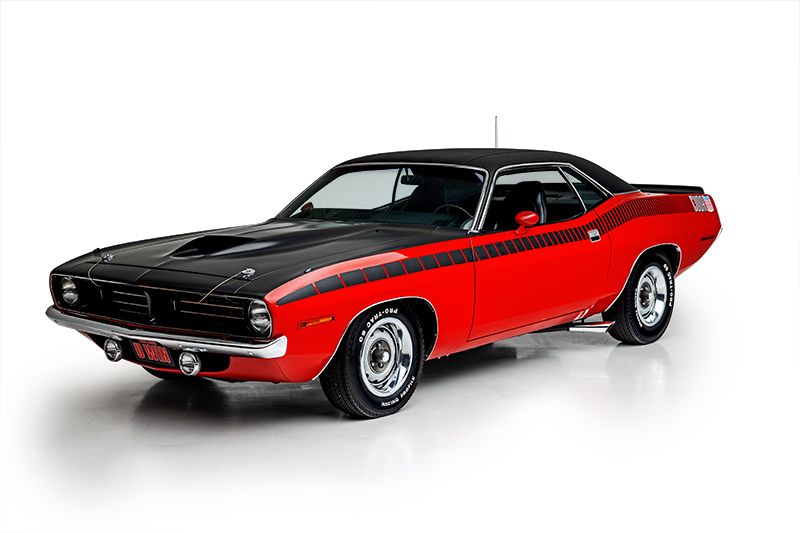 The AAR acronym attached to the 'Cuda name was short for the All American Racer which turned a regular '70 Plymouth Cuda into a race car. this car has been documented by one of the nation's leading Mopar experts. Built at the Hamtramck Assembly plant for the 1970 model year, this car is all-original with no signs of being disassembled as all of the options show on the OEM factory broadcast sheet.
Finished in a brilliant Bright Red with a black vinyl roof, this restored gem is in fantastic condition. A few distinguishable features to tell whether the car is equipped with the rare AAR package is the lightweight fiberglass hood with a single snorkel and the AAR strobe stripes that run down one end of the car to the other. This car has tinted glass all around.
This '70 Plymouth AAR 'Cuda was taken to the restomod experts at Total Cost Involved. Here, it was given the Torque Arm Rear Suspension that allows for it to carve those corners with more ease than with the conventional leaf spring setup. With this handling kit, the car was fitted with Ridetech coilover shocks and a Currie 9-inch rear and Positraction. Even more, the car features special front and rear sway bars as well as heavy-duty shock absorbers. With the leaf springs raising the rear, room was made for the side-exit exhaust as well as the Goodyear G60x15 tires out back and E60X15 up front.
Inside the car sits a clean interior complete with a seat that can manually be adjusted six ways. In the dashboard sits a radio with a stereo tape that plays tunes through dual rear seat speakers.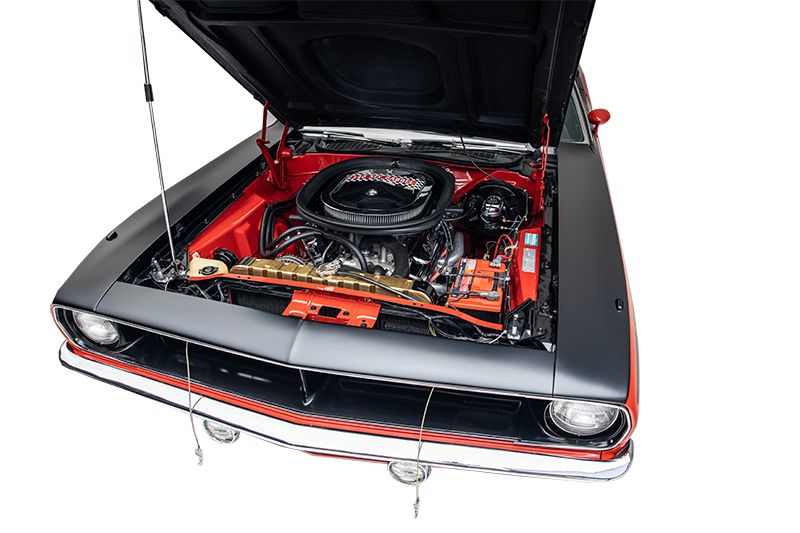 If you're in the market for a low-mileage and restored 1970 Plymouth AAR 'Cuda, then go ahead and check out Dream Giveaway and their latest grand prize. Even more, it comes with its own tow rig in the form of a Dodge Ram All-American Hauler Power Wagon. Your generous donation benefits veterans' and children's charities.
Read More 'Cuda News Here...