It's time for some topless summer fun.
---
If you're like a lot of muscle car fans, you really like the looks of the first-gen Pontiac Firebird. Those clean, simple American lines really hit where it counts, and they definitely don't make vehicles like that anymore. It's just one of many reasons to be interested in this convertible '68 Pontiac Firebird, which looks great and goes like hell for plenty of summertime diversion.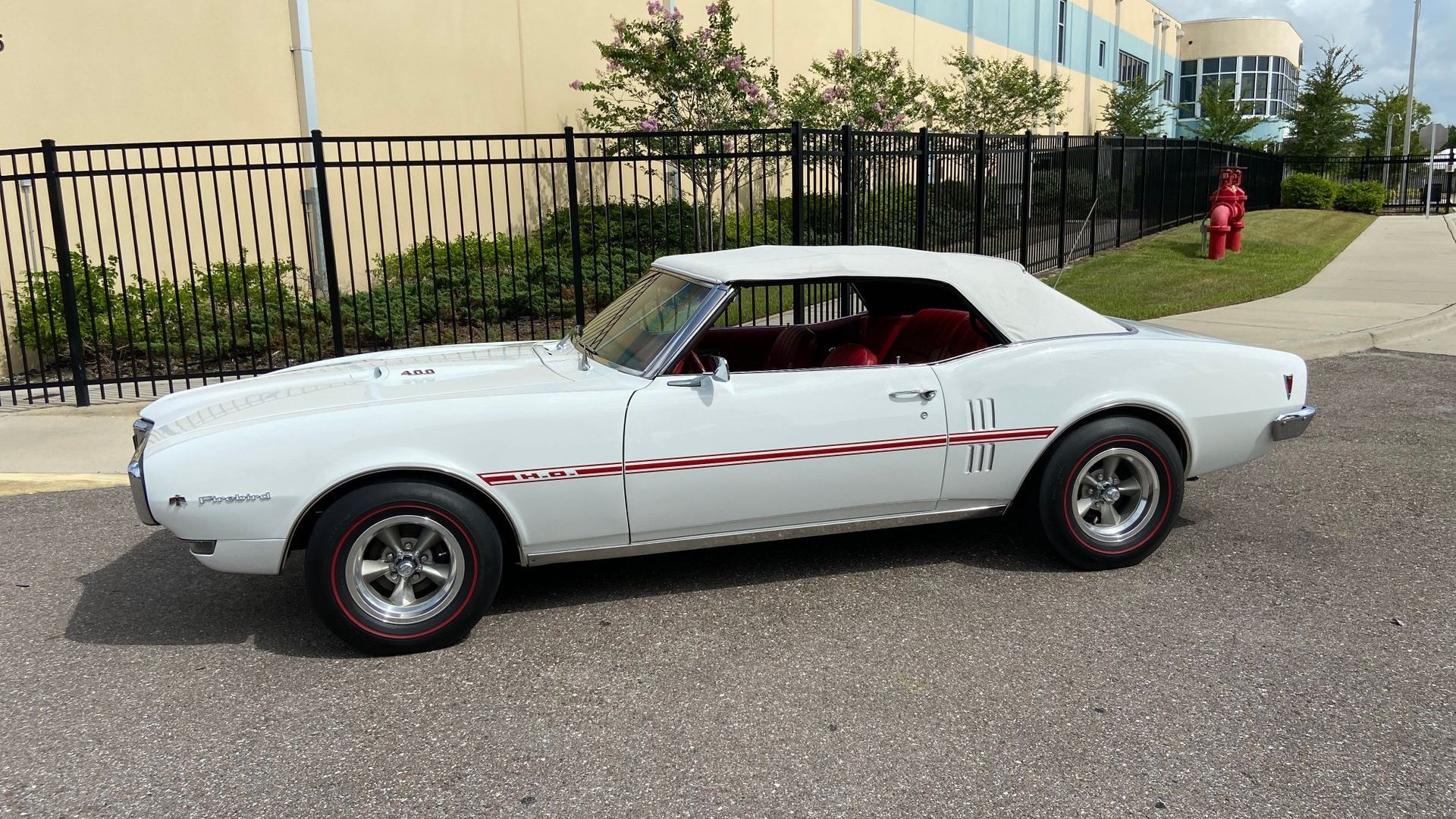 While black cars do look amazing when freshly polished, the White body on this Pontiac sure does the trick. That's especially true since it pairs up with the punchy Bright Red interior and red graphics, a combination which is one part classy and one part sass. If you ever don't want the sun beating down or it starts to rain, the white top looks fantastic, so the fun doesn't have to end there. Oh, and those mag wheels sure go great with everything else, completing such a classic look.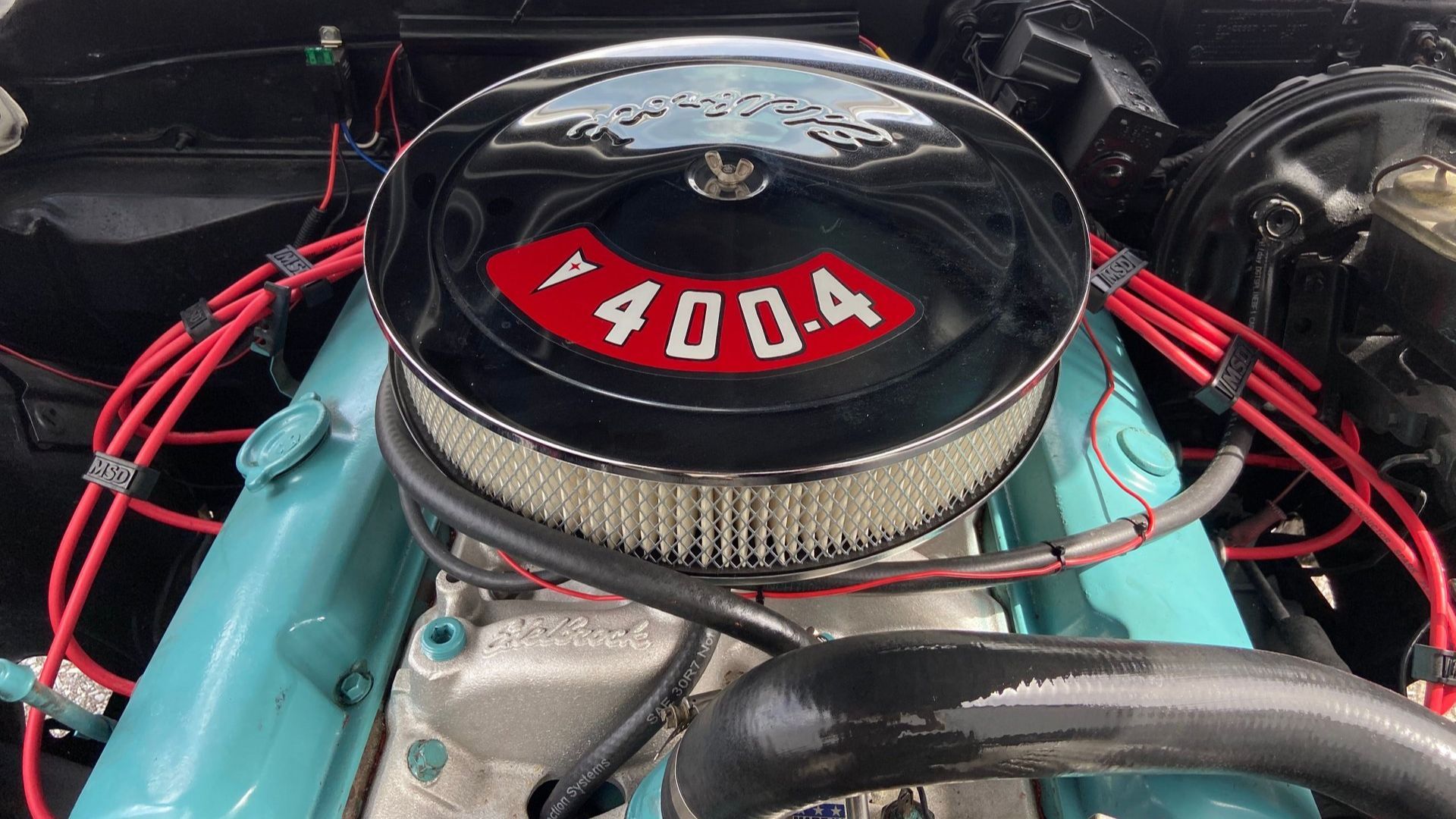 Looks are great to have, but let's be honest, performance is where it really counts. Lurking under that hood is a nice 400ci V8, a fact which is proudly displayed on both scoops. Some enhancements have been added to the already potent engine, including an Edelbrock aluminum intake, 4bbl carb, upgraded distributor/spark plug wires, tube headers, and dual exhaust. The block and valve covers have been painted Pontiac Blue for a genuine look. An automatic transmission makes driving this beast an intimidation-free proposition.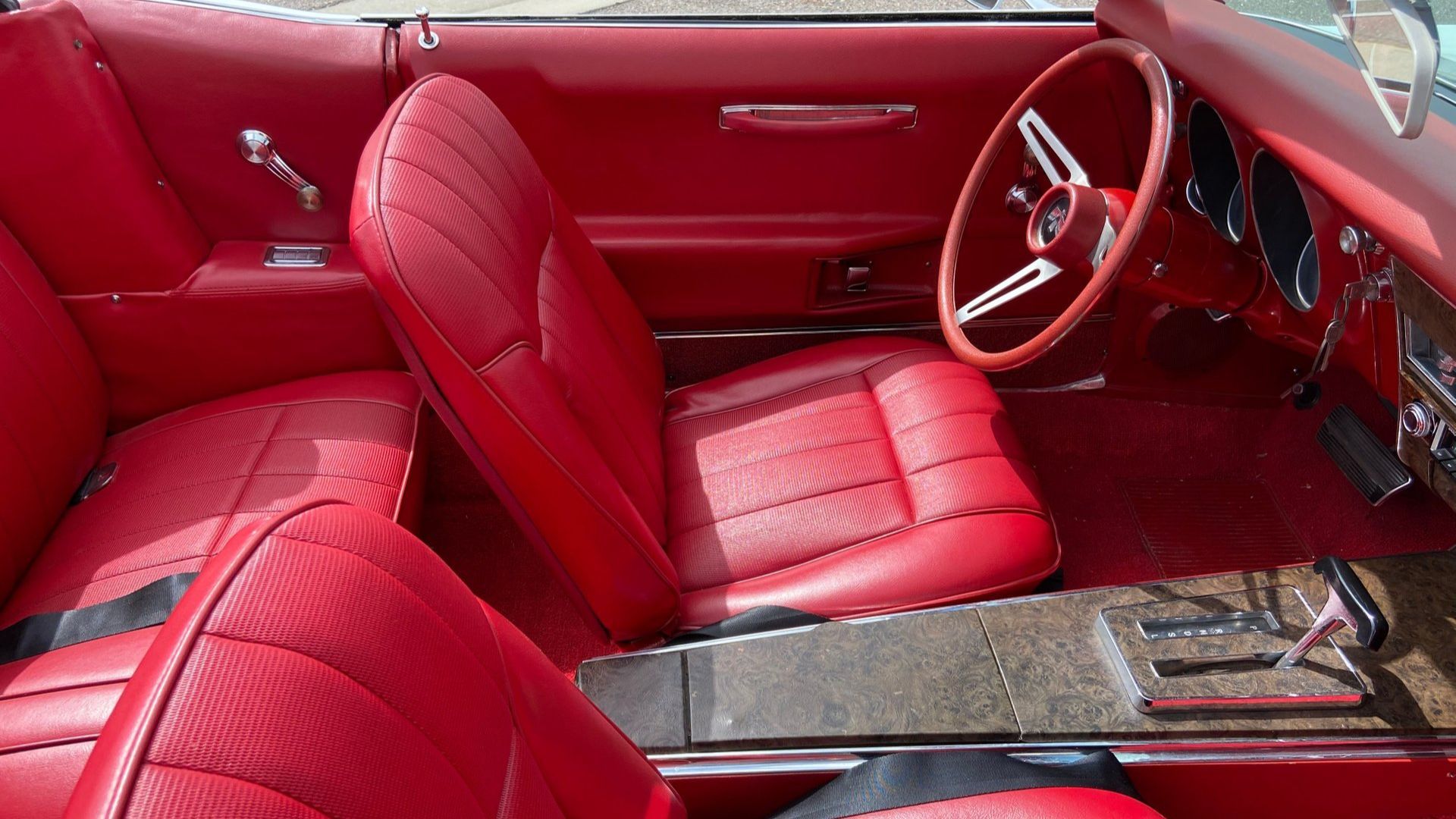 Speaking of driving this Pontiac, it's even easier thanks to power steering and power brakes both included. Of course, the twin bucket front seats also keep you nice and comfortable. Don't expect a bunch of modern thrills in this convertible, because It's been kept as original as possible. You'll find all the factory controls and gauges, as well as the Pontiac AM/FM radio. Even the woodgrain accents on the dash and console.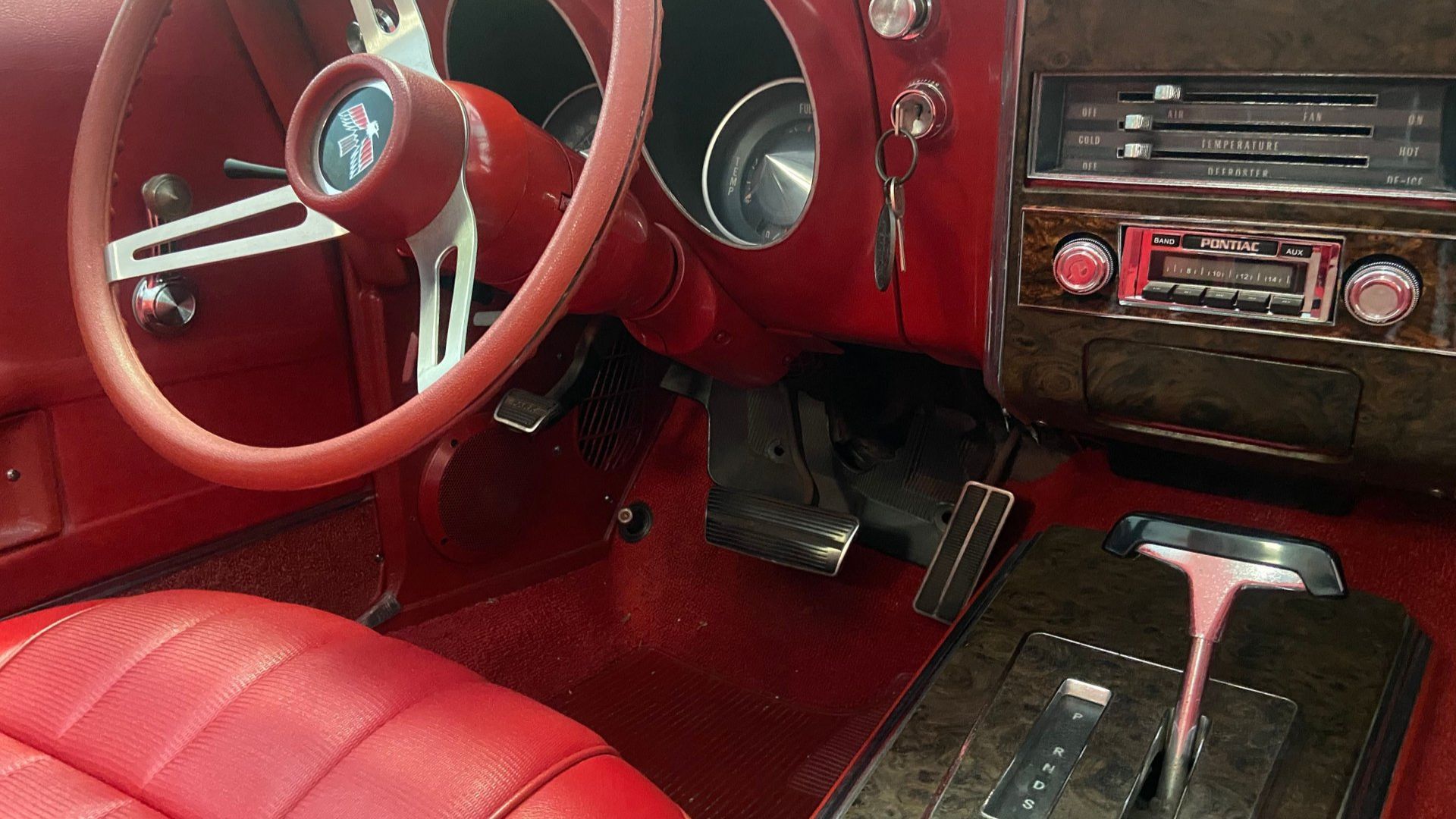 If you're a fan of this 1968 Pontiac Firebird Convertible and want to know more about it, contact the dealer Adventure Classics.