Being the first year of the moniker and carrying a low number VIN makes this F-Body highly collectible!
---
Some cars slowly become a classic after a while and others are made that way from the beginning. General Motors' performance division, Pontiac had a way with making instant classics but they really hit the nail on the head in 1967 with the debut of the Firebird. The car that reshaped the Pontiac lineup did not need twenty or thirty years, slowly slipping into rarity, waiting to catch someones eye. The Firebird's bold styling demanded attention from first sight.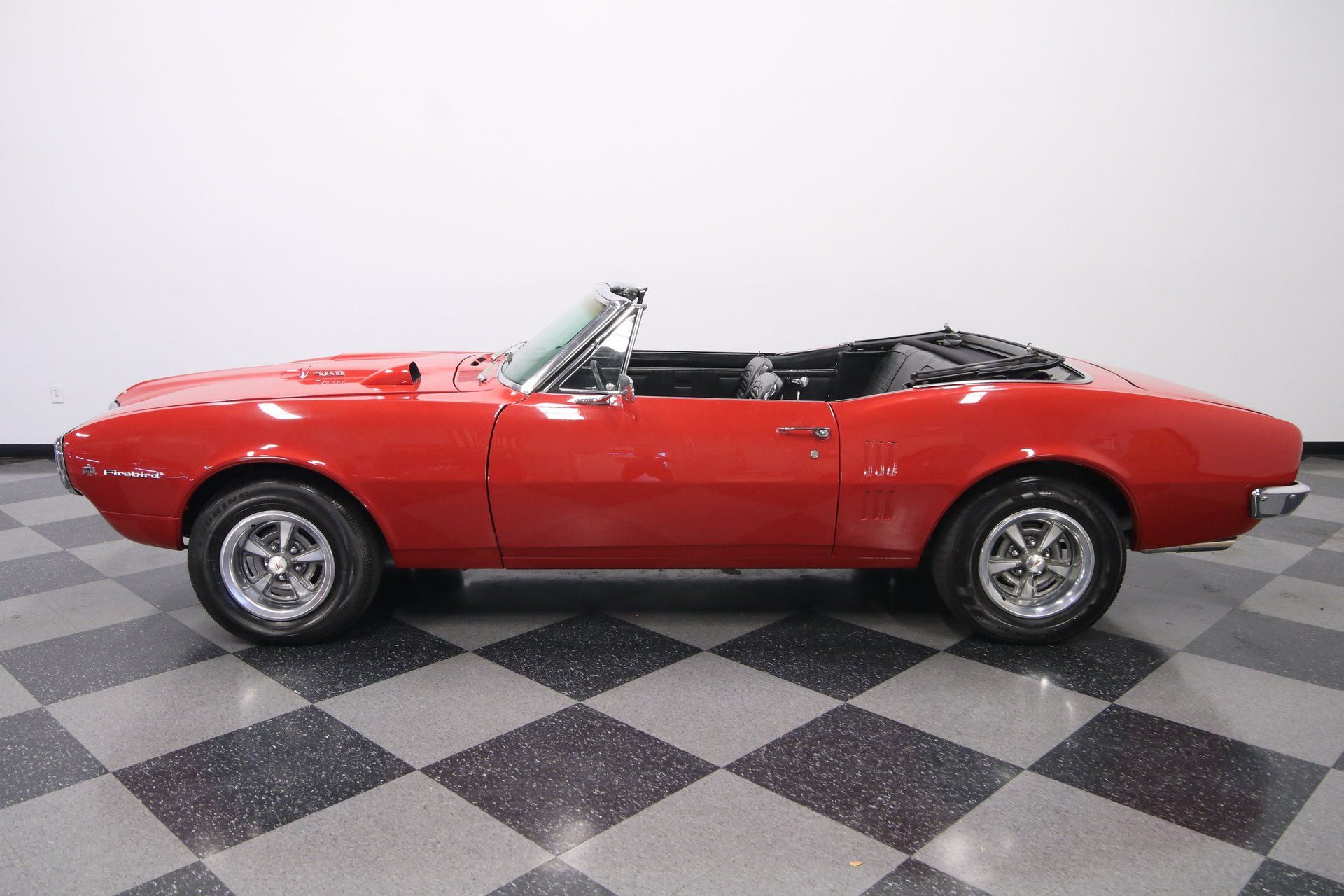 Finding one of the first of anything made can be exciting, but finding one of the first Firebirds is extraordinary and no-one brings more extraordinary cars to the forefront than Streetside Classics. Available now and located in their Tampa showroom is an incredible example of Pontiacs legendary moniker with a low VIN production number.
This 1967 Pontiac Firebird, painted a bold Garnet Red with just the right amount of contrasting chrome, features a black convertible top that looks almost as good up as it does down, showing off a sharp full black interior with a sleek style that matches the rest of the car. At face value, this Firebird displays a great effort to hide its age with very few parts that actually show it.
The 400 cubic-inch engine is from the correct year and features a Rochester Quadrajet showing the detail to which the car has been kept. Long tube headers and a flow master exhaust are of the few modifications that have been thoughtfully done. Backing the Pontiac power plant is a stout TH400 three speed automatic transmission feeding power to a nice driving package that features power steering and a power braking system.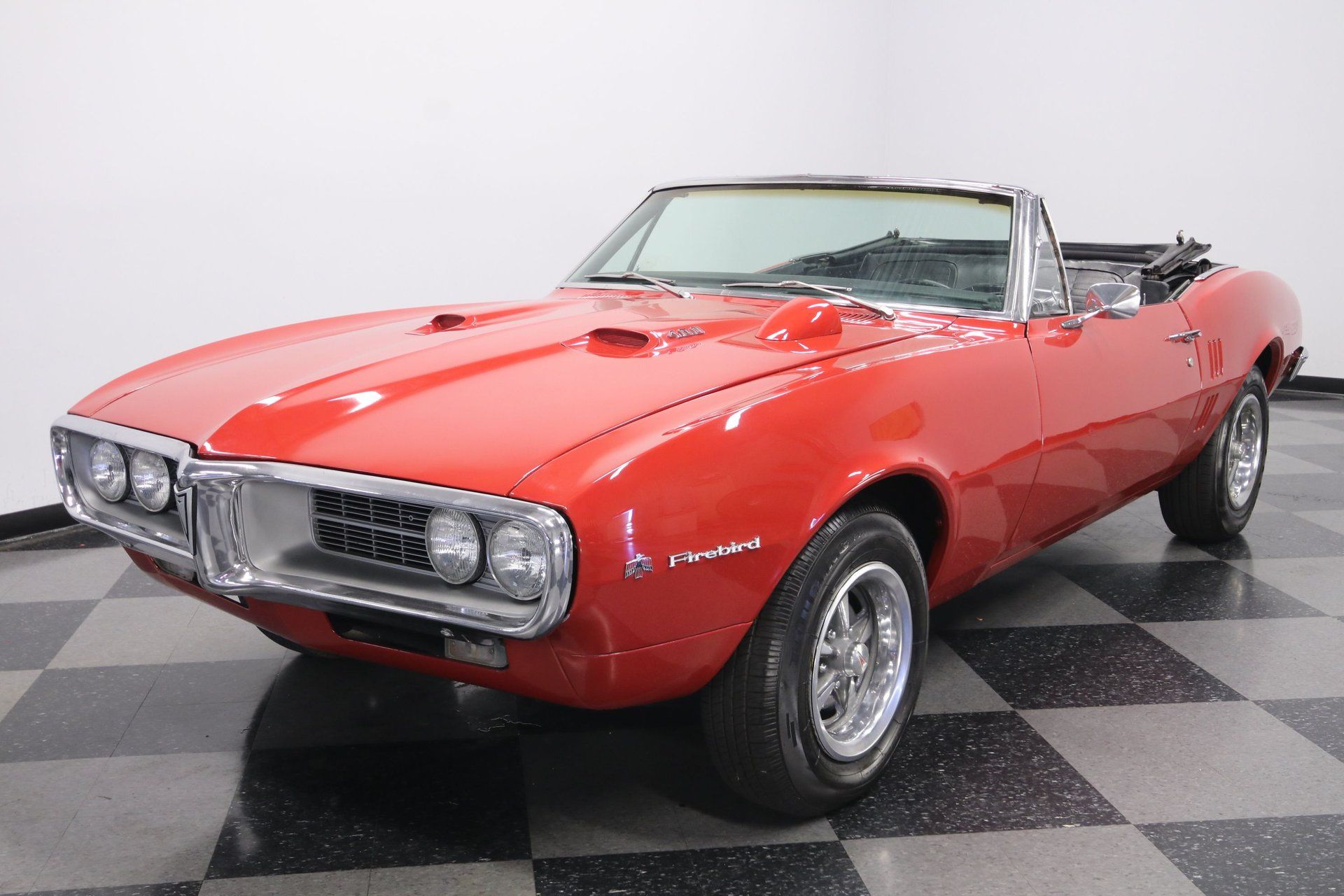 From the integrated front chrome bumper to the hood mounted tachometer sitting just to the side of the 400 marked hood scoops to the slit style tail lights and perfect chrome rear bumper, this Firebird is the epitome of what made the car legendary.