In a race to the finish, Dodge and Ford were neck in neck on the NASCAR track. Both wanted to upstage the other and both wanted to make history doing so. So it happened, Dodge came out victorious with a legendary car that is still admired today.
---
1969 marked the beginning of the NASCAR aero-wars. Four of the biggest names in American Racing all wanted the same thing, to be known as the fastest to go around the oval track. Ford and Mercury had the Torino and Cyclone as their race cars that they upgraded with the respective Talladega and Spoiler II packages. These cars kicked off the battle, however, Dodge had its rebuttal and in 1969 it released a special edition model that absolutely dominated in the aero-wars - the 1969 Dodge Charger Daytona.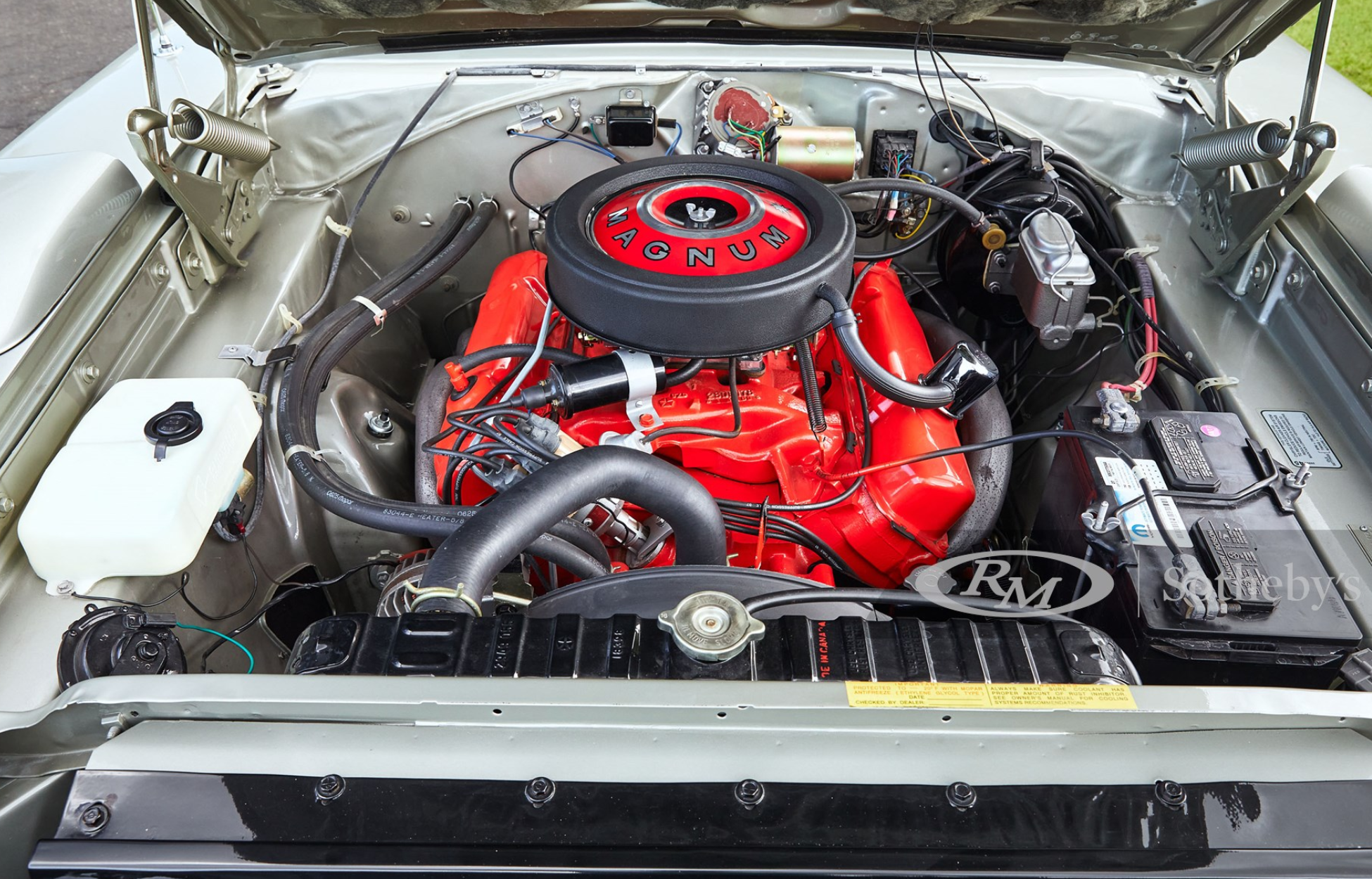 From its very first race, the Daytona was a race-winning design. It featured a cone shaped sheet metal nose that was able to cut through the wind faster than anything else on the track. A 23-inch-tall stabilizer wing on the rear deck added stability at higher speeds and the recessed rear glass was traded for a flush design. Besides its ridiculously unique looks, the Daytona featured many mechanical upgrades over the regular Charger models. Heavy-duty suspension and braking systems underpinned the model and Dodge offered the choice between two engine options. Buyers could have the 440-cid Magnum engine as a standard option or opt for the 426-cid HEMI. In all Dodge made 503 examples, making these cars incredibly rare and highly collectable today.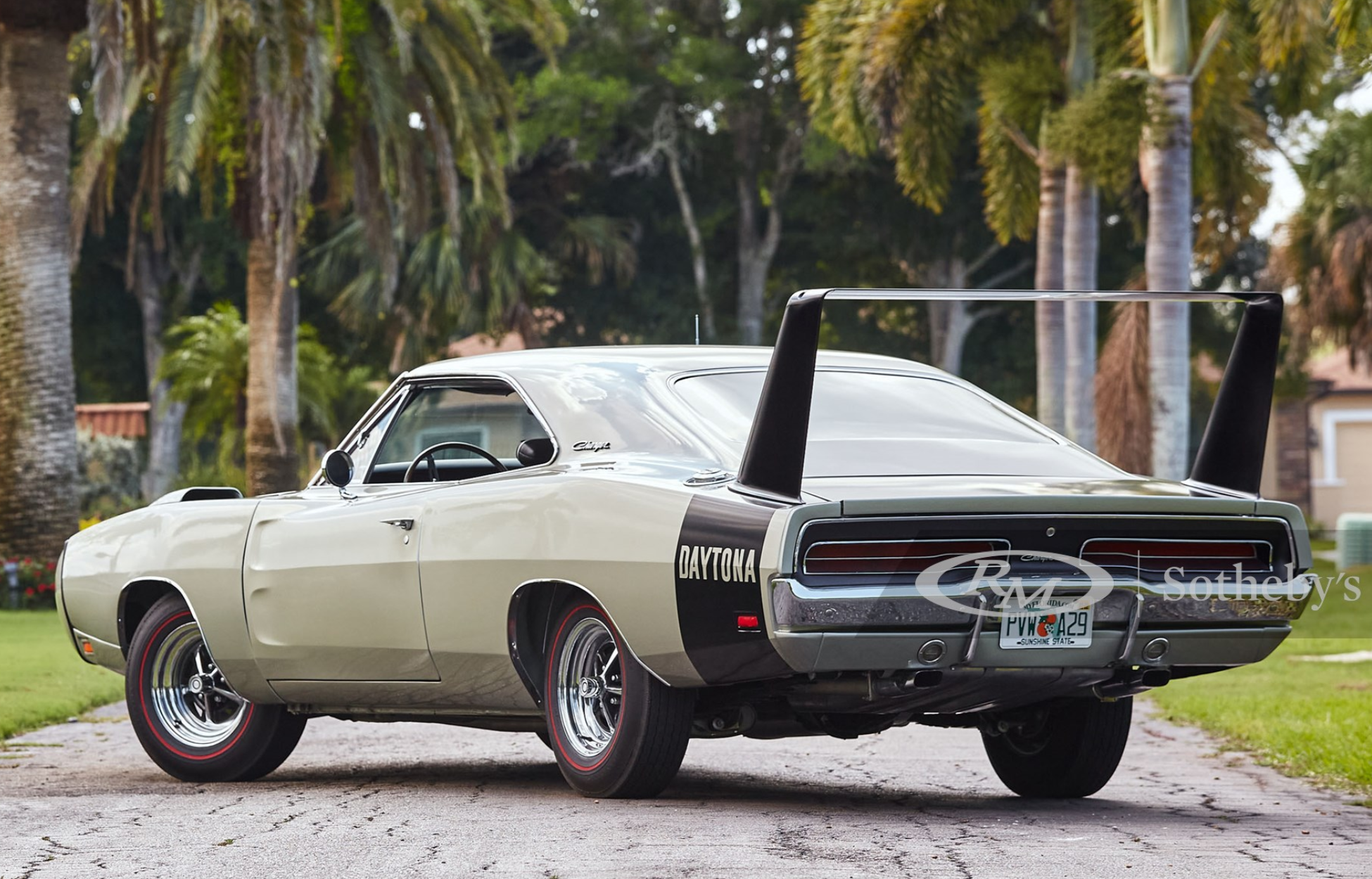 This 1969 Dodge Charger Daytona being offered at RM Sotheby's Open Roads May Auction is an absolutely stunning example. Finished in silver over black with black Dayton graphics and a black wing, this car is expected to sell for between $275,000 and $325,000. Inside is a black leather upholstery accented with wood grain trim and the dash houses a full cluster of gauges. Under the hood, a 440-cid Magnum engine is the centerpiece of a well organized engine bay. Bidding for this car is only available online. For more information on this car or how to register to place your bid click here.