Modified for track use, this little JDM Honda can help you make some lasting memories.
---
Enjoying a cult following, the Honda CRX wasn't a high-powered muscle car by any stretch of the imagination. However, it offered go-kart-like handling, low curb weight, excellent balance, and enough power to be entertaining. However, this JDM import Honda CRX SiR takes the intensity level up a few notches.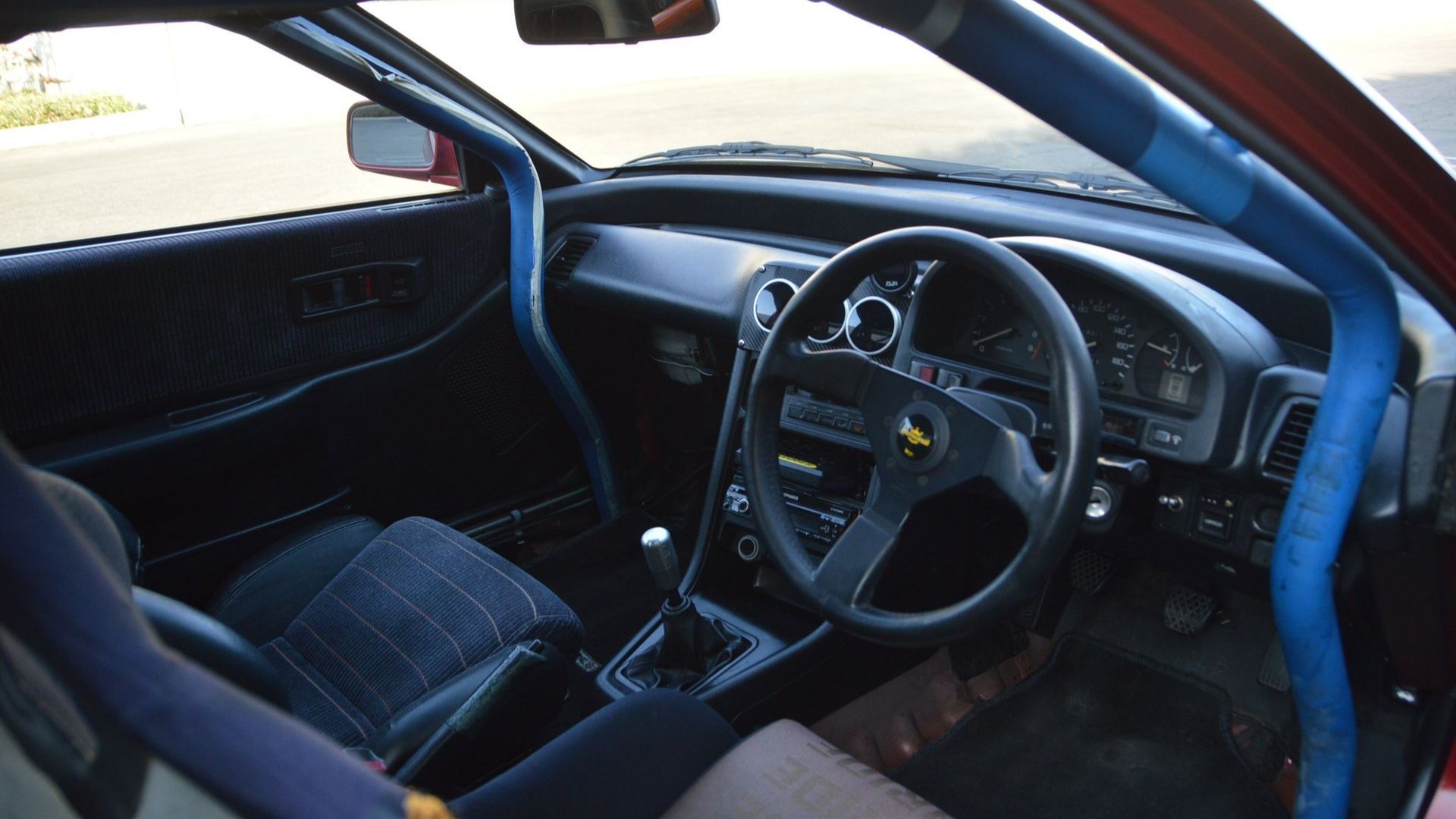 Even just a stock SiR has been forbidden fruit enthusiasts in America have lusted after for decades. This particular car has been legally imported, so while you're probably going to want to take it to the track, you can register it and drive the car on public roads as well.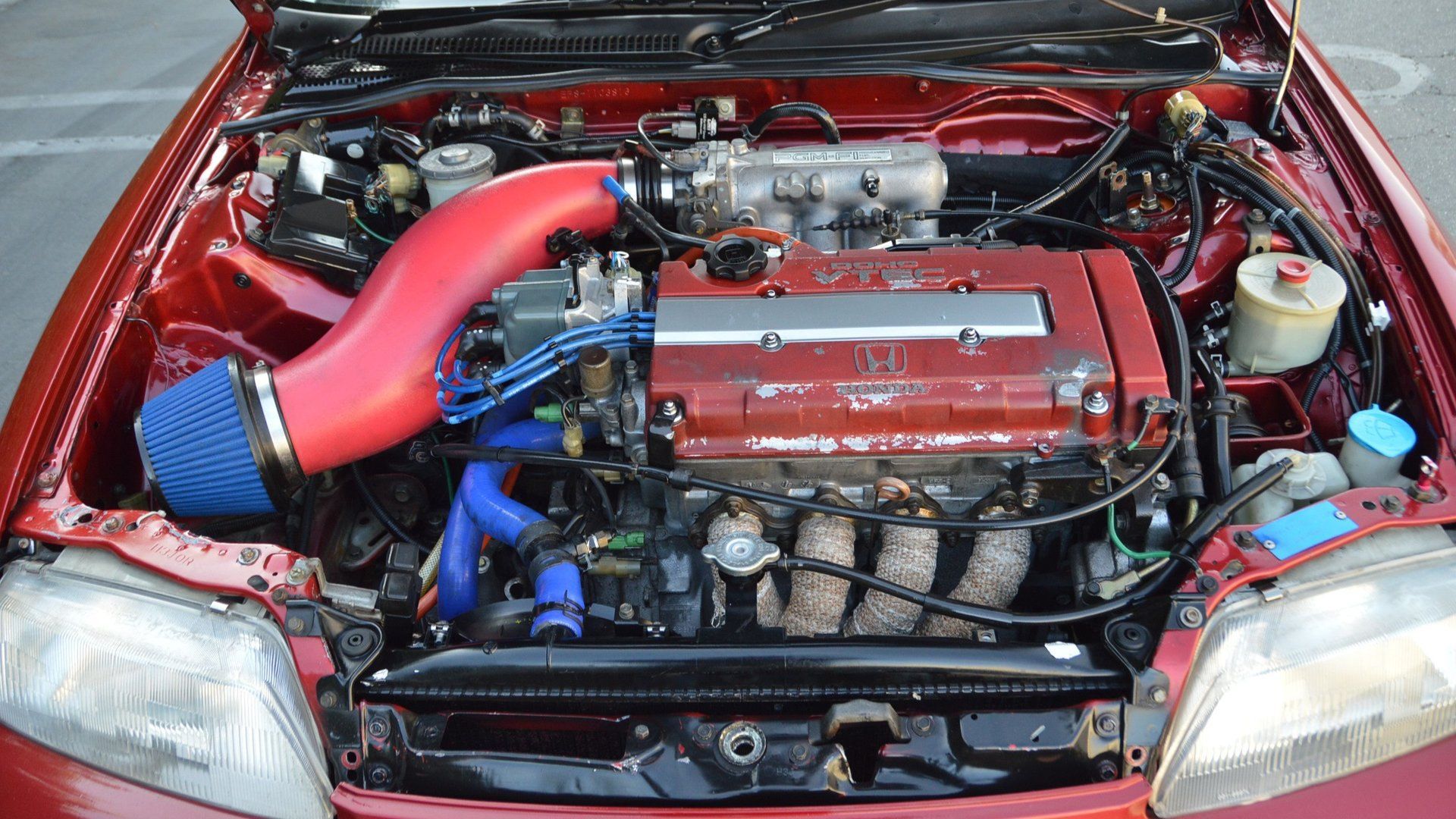 The biggest modification done to this CRX SiR is an engine swap. It's now running a B20 block, however there's a B16A head, or what this car came with from the factory. To keep those tires from spinning constantly, the previous owner had a limited-slip differential installed. You'll note the aftermarket short-ram air intake is quite large. Also under the hood are wrapped headers, which bolt up to a full aftermarket exhaust system. A Link standalone ECU helps manage everything.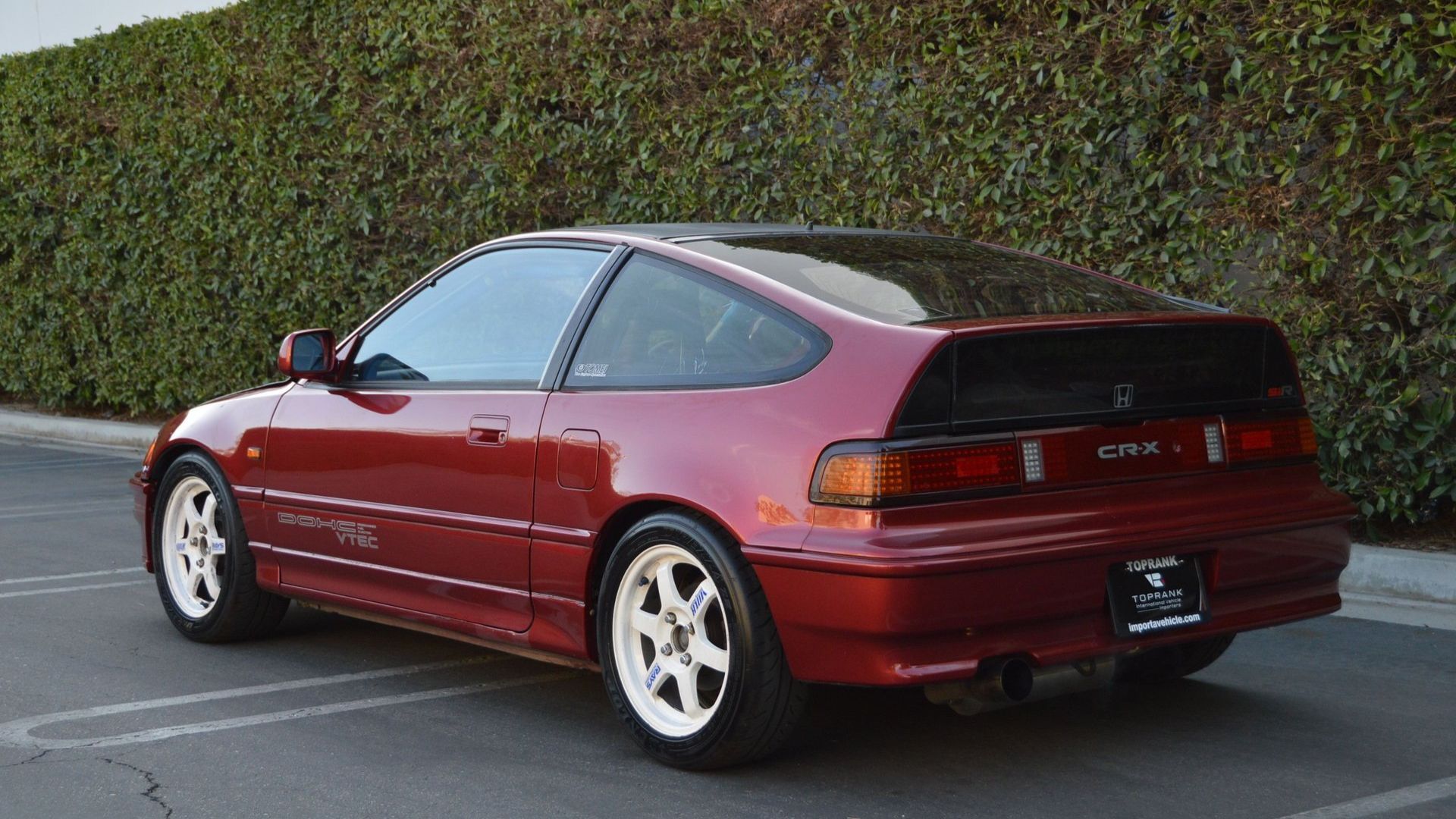 Moving to the cabin, a six-point roll cage is one of the first things to catch your eye. Another clear indication of the intentions of this build is the Bride racing seat on the driver's side. Gauges have been added to the center stack, plus there's a Personal steering wheel.
Good handling is key for really excelling at the track. While any CRX is already a natural for carving up any course, this one still has coilovers and 205/50 R15 Dunlop Direzza ZIIs. You'll also note the AeroCatch hood pins.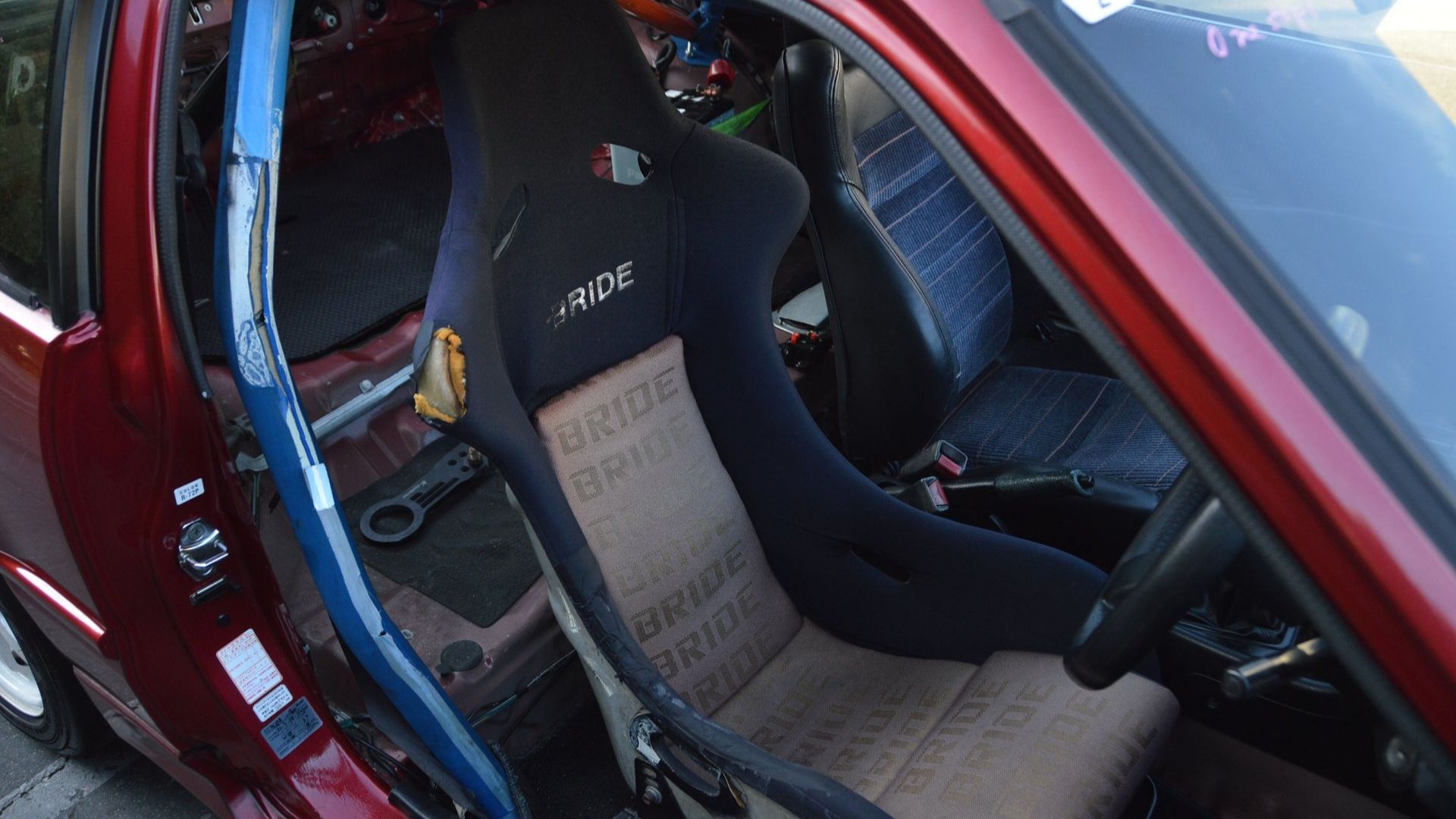 While obviously not a show car, this Honda doesn't look half bad for its age. The hood is a matte black, which prevents sun glare from blinding you while racing, plus it gives that edgy look some people really love. The red paint is in decent condition and appears to have a good shine. White Rays wheels are a nice touch.
If you have fond memories of your old Honda CRX, are interested in a JDM import, or have been searching for a unique yet affordable track car, this 1991 Honda CRX SiR might be the right fit. It's listed through Toprank Motorworks, Inc. so contact the dealer with specific questions.
More JDM Fun