Documents show this to be the last of its kind ever produced.
---
The second-generation Chevrolet Corvette is likely one of GM's most recognizable vehicles for its sharp styling and performance. Outside of heavy muscle cars and European sports cars, the nation had yet to see something as violently powerful and nimble as this Chevy. Combining the good looks you might find in a James Bond film with the raw tenacity found only in American V8-powered performance cars, the C2 Vette took its place in automotive history as the holy grail of Corvettes. That's why they're so valuable and, more importantly, difficult to find. However, this particular vehicle may pose an opportunity to get your hands on one of Chevy's best vintage performance cars and some highly desirable options to match.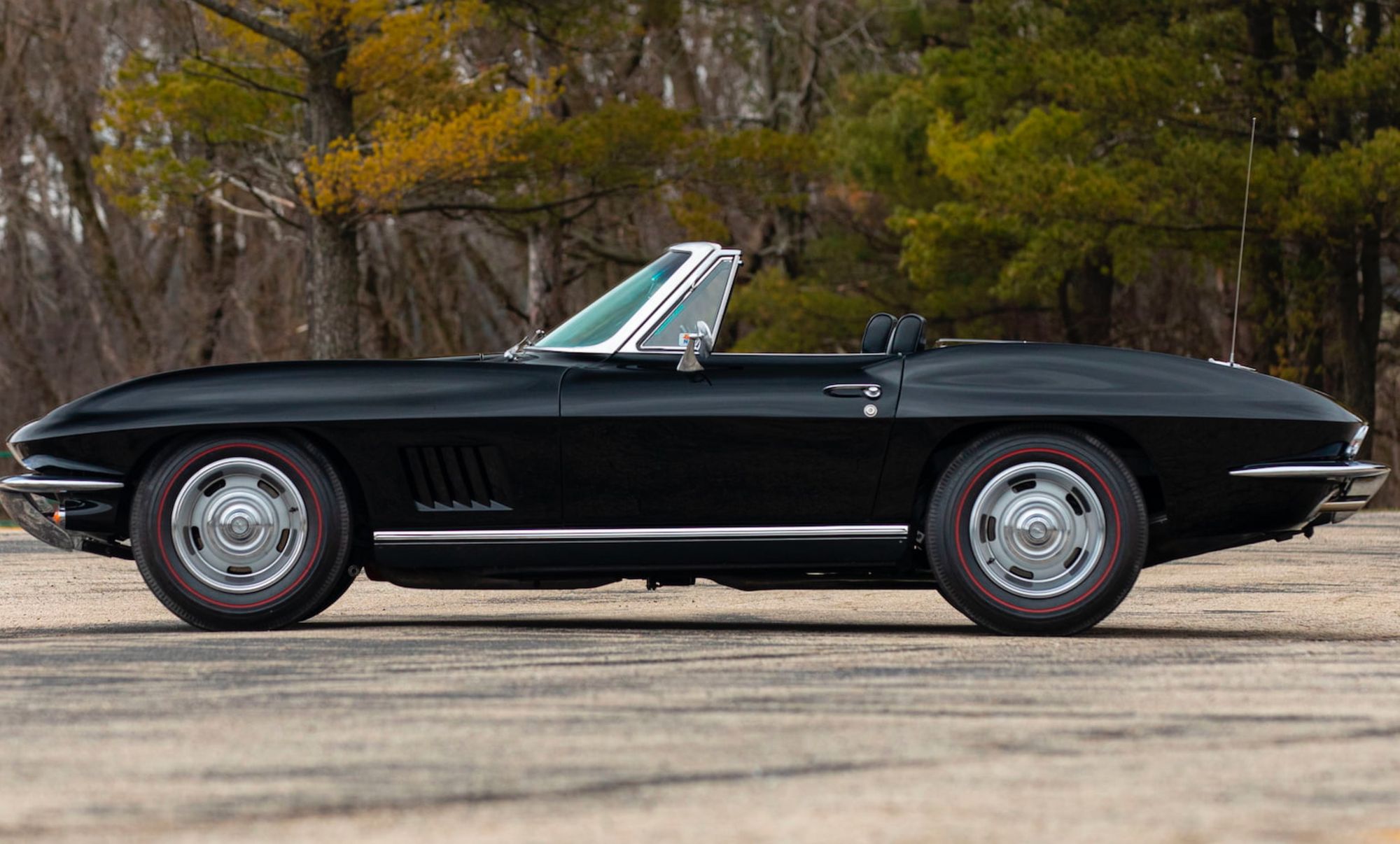 Under the hood of this remarkable 1967 Chevrolet Corvette is a 327 ci V8 engine, which produces far more than enough power for the sports car to get out of its own way. There is something incredibly soothing about being in control of something too powerful for its own good. That's precisely why this tiny sports car boasts an output of 300 horsepower to the rear wheels, which makes everything from drag racing to spinning tires a ton of fun. Even better is the transmission, which utilizes four gears to provide an engaging driving experience with added performance. This manual transmission was the perfect option for a performance-based vehicle in its time.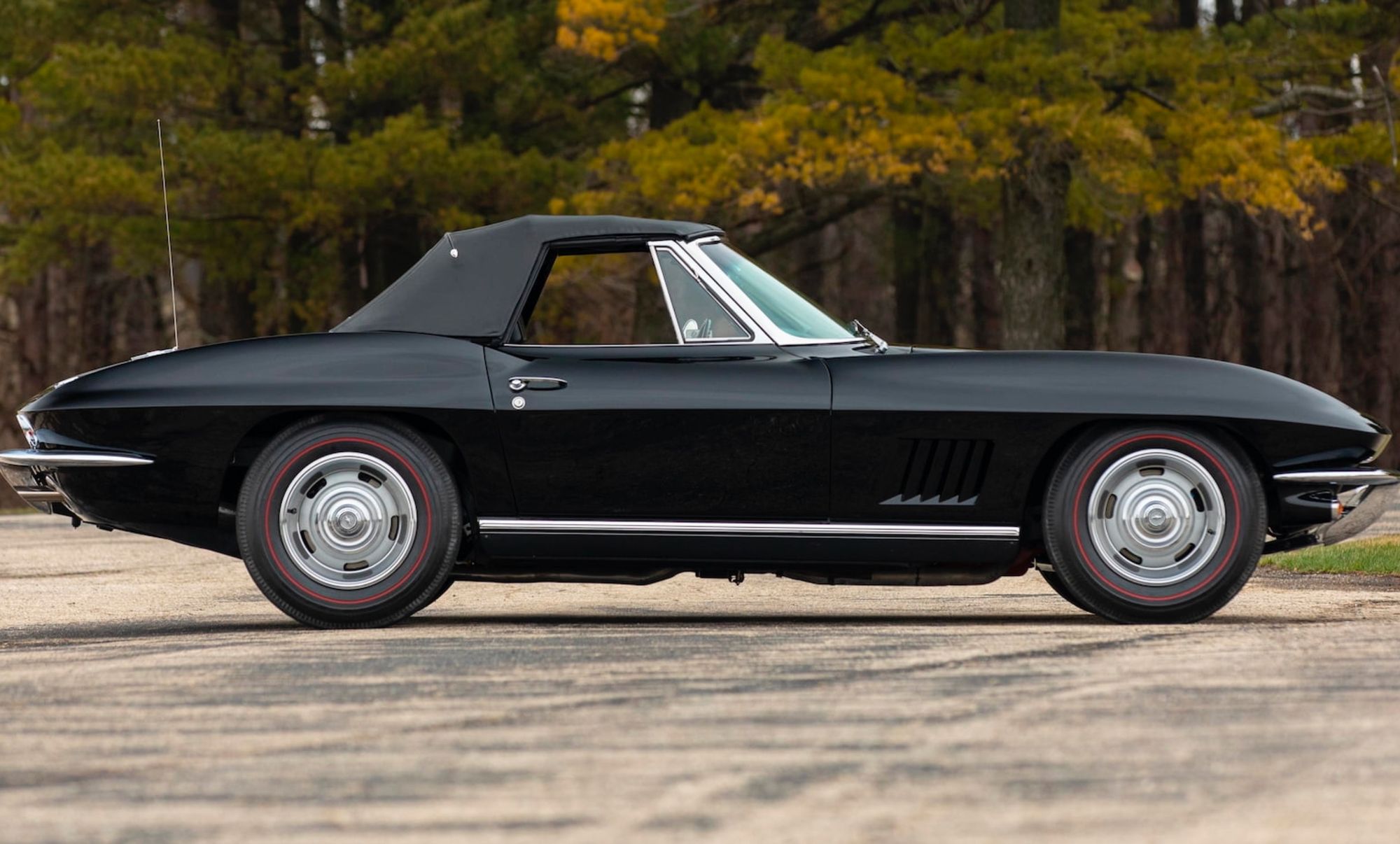 Another incredible attribute of this car is the exterior styling which sports a deep black paint that shines like an assassin's blade at night. This car presents a sleek figure and sporty road presence with a metallic finish, chrome wheels, and a set of red-line wheels. All of this perfectly encapsulates the style of a Corvette, which is all about speed, driving, and looking good doing it. When you purchase this incredible 1967 Chevrolet Corvette Stingray Convertible, you can expect this.