With a powerful V8 under the hood, great condition, and style to match, this is the perfect RS Camaro for any enthusiast who knows their stuff!
---
This insane first Generation Chevrolet Camaro is a wild ride from when cars were not so bogged down and tied to government restrictions as the late '70s or even today. A vast array of engine options coupled with some perfect looks and aggressive performance made this thing the bad boy of the classic muscle car world that no one could touch. While the Mustang rode the coattails of the first year's production figures, the Camaro constantly innovated to best the wild pony car. That's exactly where this thing comes into play, as it boasts a potent V8 engine with plenty of power to push the lightweight chassis to the limit in style and grace.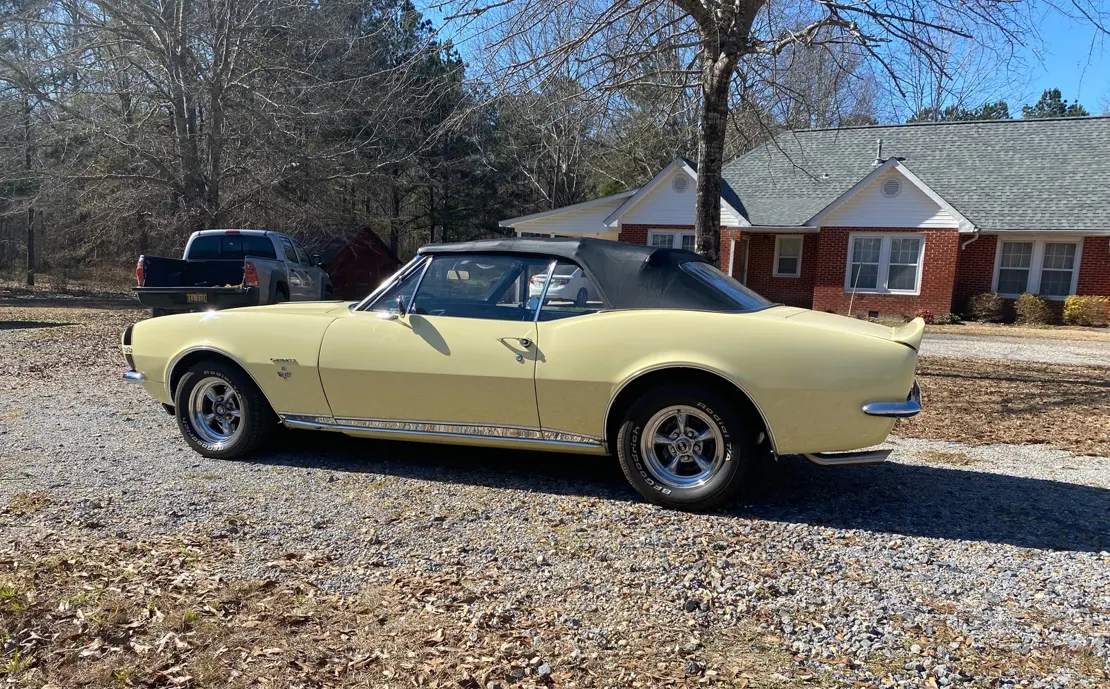 Under the hood is the iconic 350 ci Chevy small-block V8 engine, which many have regarded as one of GM's most potent engines per square cubic inch. Those rear tires are lit up by a grand total of around 300 horsepower, which is more than enough to blast past any 'Stang you see on the street. The front badge indicates an SS model, but the car is a tribute to the old SS/RS legends that we boast of today. This car came from the factory as an RS convertible, making it incredibly rare and valuable in the collectors' world.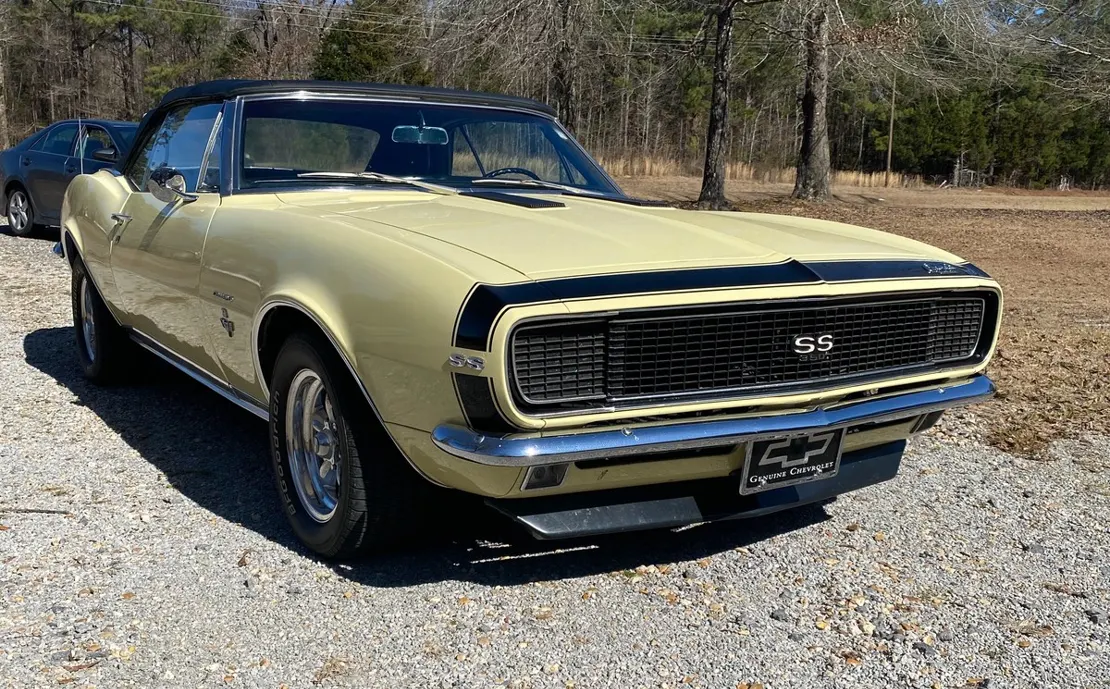 The exterior is coated in a smooth Butternut Yellow, which appears tan in the sunlight and gives the car a very down-to-earth personality. This is the sort of car that will smoke anything on the street but still look like a grandma's grocery getter while doing it. Cruising is a major priority for the vehicle as it has a Turbo 350 Hydramatic three-speed transmission. With an automatic gearbox like that, you can push the car to the limit of performance while still having the option of long road trips and slower cruises. This is the perfect vehicle for anyone who wants a unique, high-performance Camaro that won't break the bank and continue to drive on for decades to come.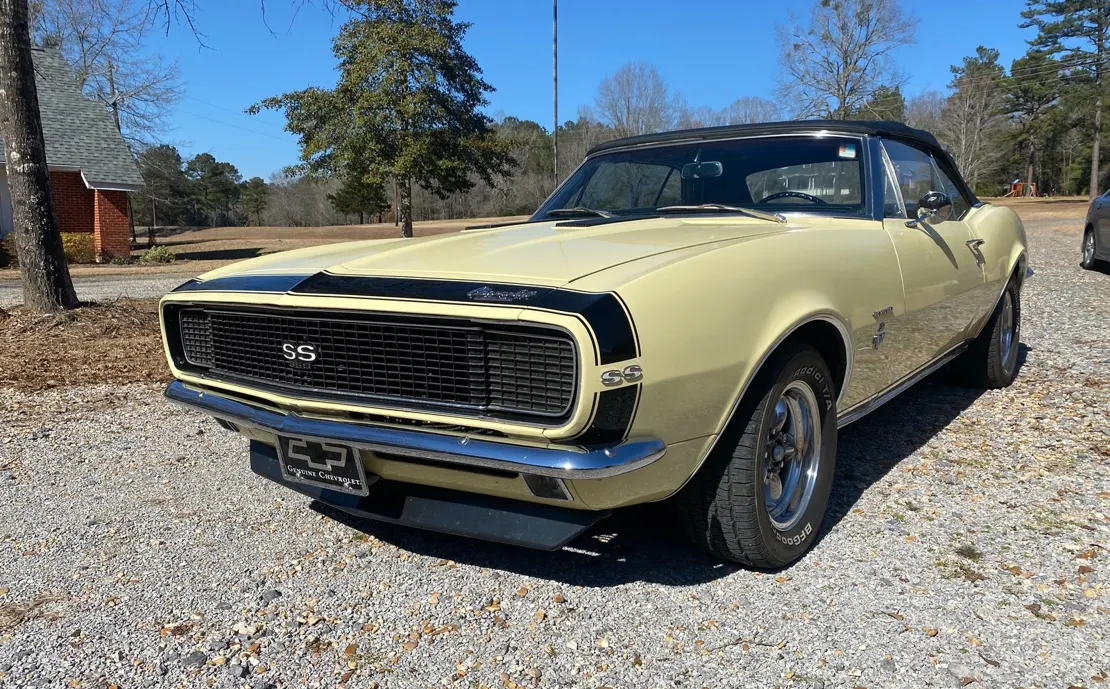 Clasiq.com protects buyers and sellers with many unique features to the Auction experience. First Clasiq.com pays for an independent inspection and posts the results on each car it sells. Then the payment is handled by and escrow service so your car and your money are secure. Finally, a Clasiq.comCustomer Service Representative helps you before, during and after the sale. Visit clasiq.com to learn more.