This  incredible vintage 'Vette boasts great performance and all original classic design.
---
The second-generation Corvette is probably the most instantly recognizable American automobile for most car enthusiasts. This obsession with the second-gen 'Vette is primarily due to the focus on performance and sleek design, which became prevalent in the 1963 production year. Between 1963 and 1967 set a precedent for all Corvette models to come, which is incredibly noticeable in models like the third and fourth generations. Mainly the split window is a highly loveable model and carries a following of its own as it was only produced for the 1963 model year and is very rare. This car is the perfect example of that extraordinary enthusiasm for split-window Corvettes.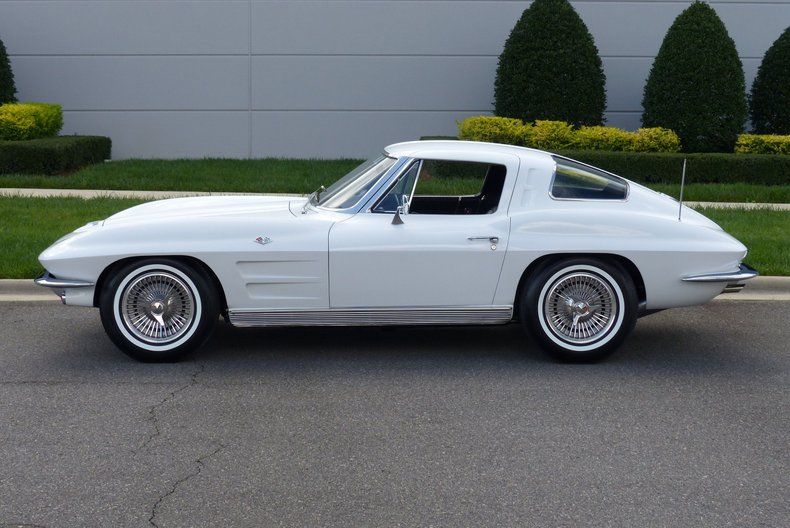 Black and white seem to be some of the most popular colors on these cars due to the slow-slung aesthetic and racing-inspired style. Thankfully, this car is an example of just that sentiment as the incredible white paint attracts the eye like bees toward honey. On the interior is a set of black leather seats, which perfectly contrast the exterior. One truly fantastic piece of the appearance is the knock-off wheels and whitewall tires, making this vintage 'Vette a masterpiece on the asphalt.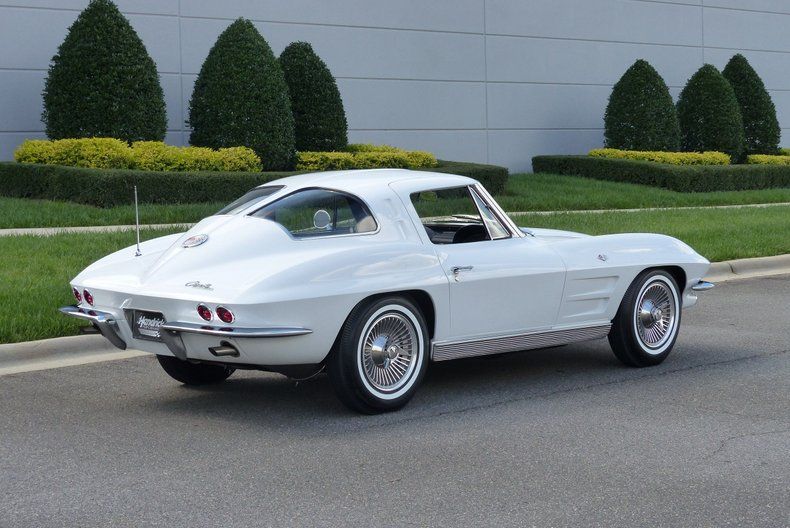 Under the hood is the famous 327 ci V8, which sends 250 horsepower through a number matching four-speed manual transmission. That excellent performance is aided by a set of new brake hoses, wheel cylinders, and a new master cylinder. The rebuilt carburetor is sure to give you plenty of power for this insanely light American sports car. But, of course, this car was built for performance, and it does that exceptionally well. Any Corvette enthusiast would love to get behind the wheel of this beautiful 1963 Chevrolet Corvette Stingray. Of course, that means that the car will be a hot item for any collector or enthusiast, so you had better hurry to get your hands on it.