This incredible '65 'Stang is an incredibly rare example of one of Ford's coolest production models.
---
1965 was an excellent year for the Mustang, production had started the year before, and since then, America has been craving even more Mustangs. Having sold over 500,000 'Stangs during the 1965 production year, Ford had done something very suitable for the great car we all know and love today. Despite the incredible production numbers from the first generations of the Mustang, the number of these cars still on the road is dwindling, as with any classic car. It's getting difficult to find these cars in good condition for a reasonable price, and opportunities only come so often in collecting classics. So what if you want a vintage first-gen 'Stang of your own?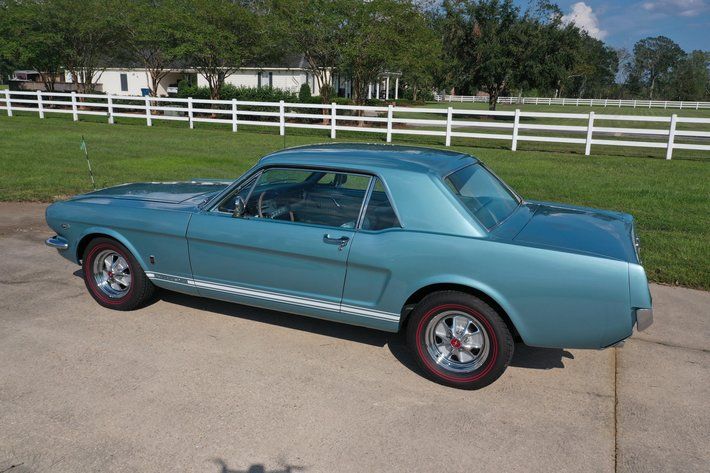 We might have just the car for you. This pristine 1965 Ford Mustang Coupe is an excellent example of an ultra-rare K-code Mustang. Under the hood is a potent 289 small-block Ford V8 engine that sends power through the four-speed manual transmission. The final stop on the powertrain before it reaches the wheels is the Posi Traction 9" rear end. This speedy blue Mustang is covered in white GT decals and other exterior features that hint at the car's respectable performance.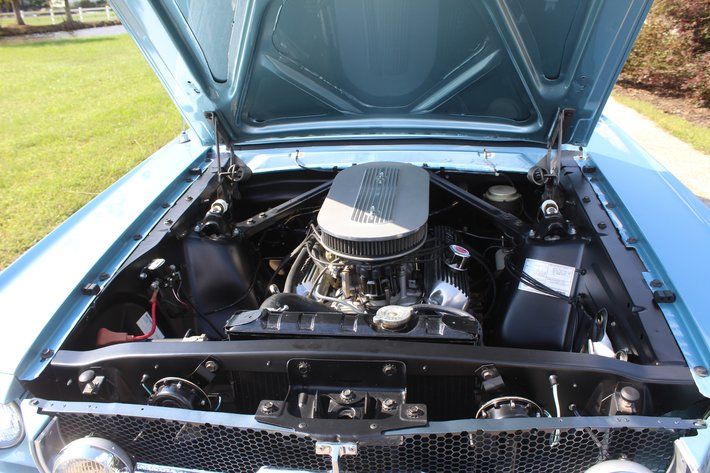 This restored Mustang is in excellent condition and sports an incredible two-toned blue and white interior that perfectly matches the exterior blue. It seems only fitting that this car has a four-speed manual transmission as it shows the Mustang's focus on driving experience and performance. The redline tires also hint at this car's performance and deliver the vintage style and classic design for which the first generation became famous. Possibly the most remarkable piece of the interior puzzle is the Rally Package gauges which add to the incredible performance-based experience. Any Mustang lover would be overjoyed to have this superb vintage vehicle, so you had better hurry before someone else takes it.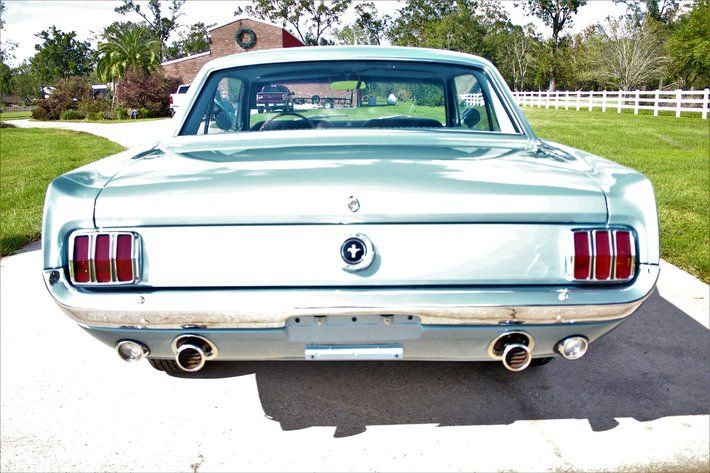 Henderson Auctions is pleased to announce our upcoming October 2021 Collector Motor Series Auction conducted at the Barber Vintage Motorsports Museum. This 100+ vehicle auction will include the entire Mike Drury collection, among many others. Limited consignments will be accepted for this auction. If you would like information on attending the auction or listing your vehicles in the auction call 225-686-2252 or 800-850-2252. None of the Barber collection is for sale or included in the auction, this is a private auction conducted by Henderson Auctions at the Barber Vintage Motorsports Museum