These are some of the rarest and most unique Chevy Impalas ever made.
---
Few cars are as iconic as the Chevy Impala. Kicking off in 1958 and running through 1985, the Impala had a few comeback years, and healthy stint from 2000 to 2020. The comeback years might have generated more interest for the classic models, but in terms of collectibility, the models made during the early years are the ones that have car collectors in a frenzy when one comes up for sale. Here are some of the most notable classic Chevy Impalas ever made.
Learn some tips on buying a car at auction here.
1969 Chevy Impala SS L72 427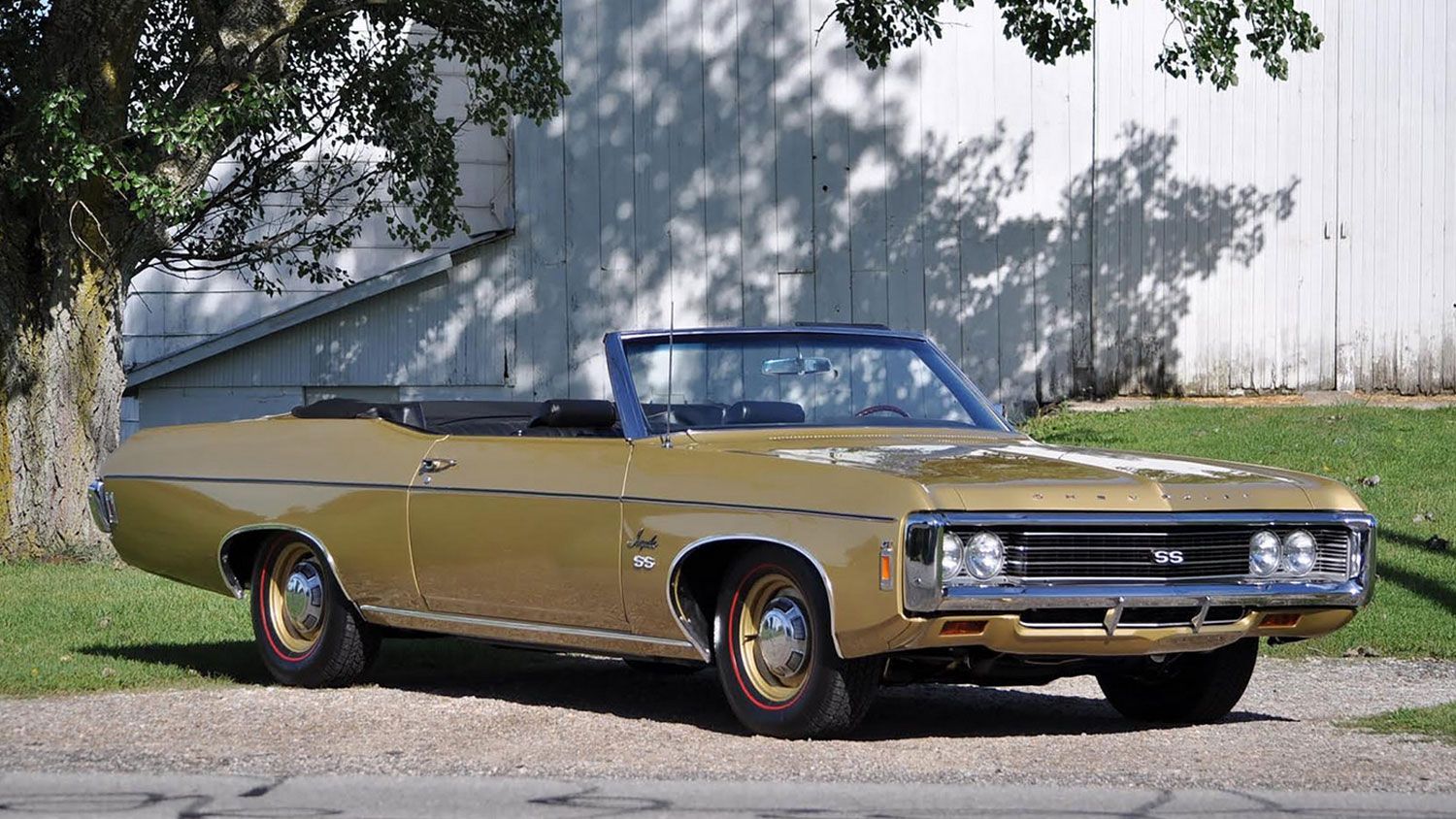 Less than 2500 examples of this particular Impala were made. They were powered by a massive 427 cubic inch engine and sported the Super Sport trim. Restyled in 1969, the SS had deep-mounted dual headlights in a redesigned grille. It rolled on redline tires and was carried by heavy duty suspension.
1964 Chevy Impala SS 409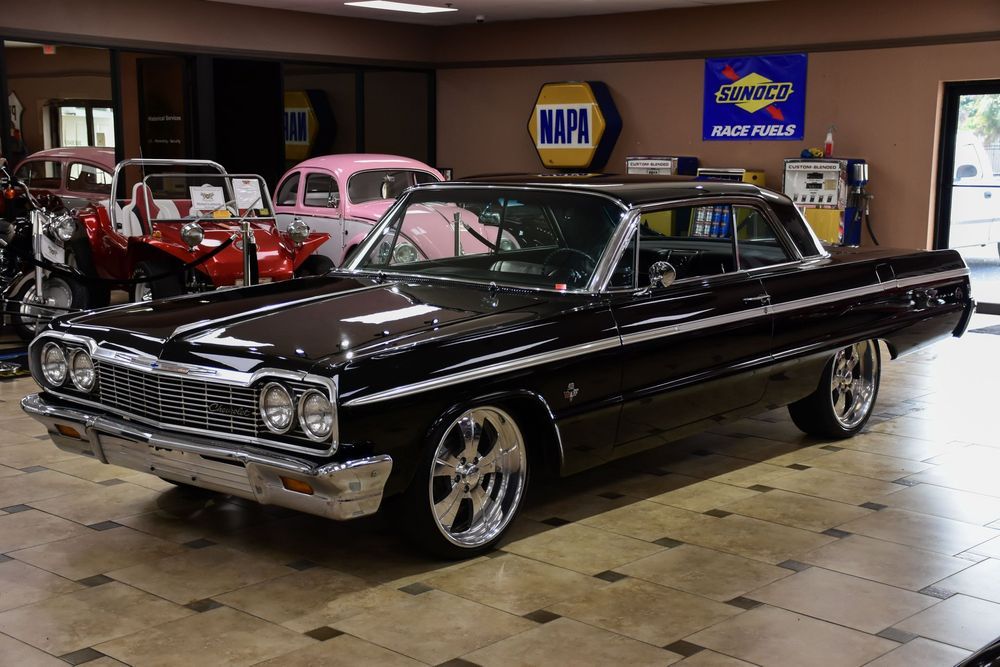 For 1964, the Impala was updated to show off a rounder and softer appearance, and the SS (Super Sport) model became its very own series. Let's talk about the 1964 model year, the last model of the third-generation as well as the final year to sit atop GM's X-Frame.
1973 Chevy Impala ACRS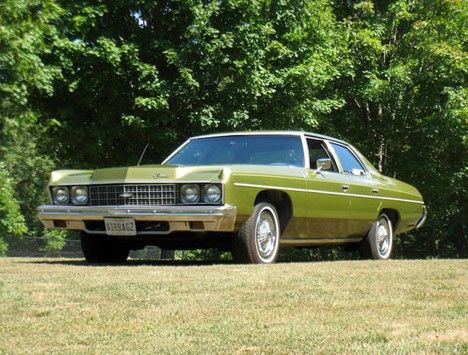 Back in 1972, GM built a special fleet of 1,000 1973 Chevy Impalas and Caprice cars as test vehicles. They were intended to test the Air Cushion Restriant System, or ACRS, and were for fleet use only. A few customers were able to use them for real world testing, and while we're not clear how some have made their way onto the market, a few have been spotted in recent days.
1959 Chevy Impala Convertible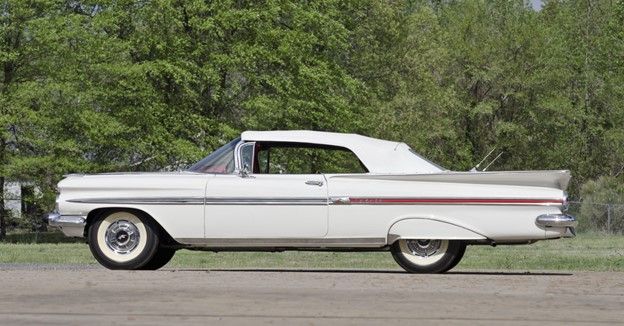 In 2012, a striking white Impala went up for sale through Mecum auctions and it grabbing a lot of attention. These were not made in a huge supply, and one's on the market nowadays are not in fantastic condition, to say the least. The final bid on this car was an amazing $110,000.
1958 Chevy Impala Rochester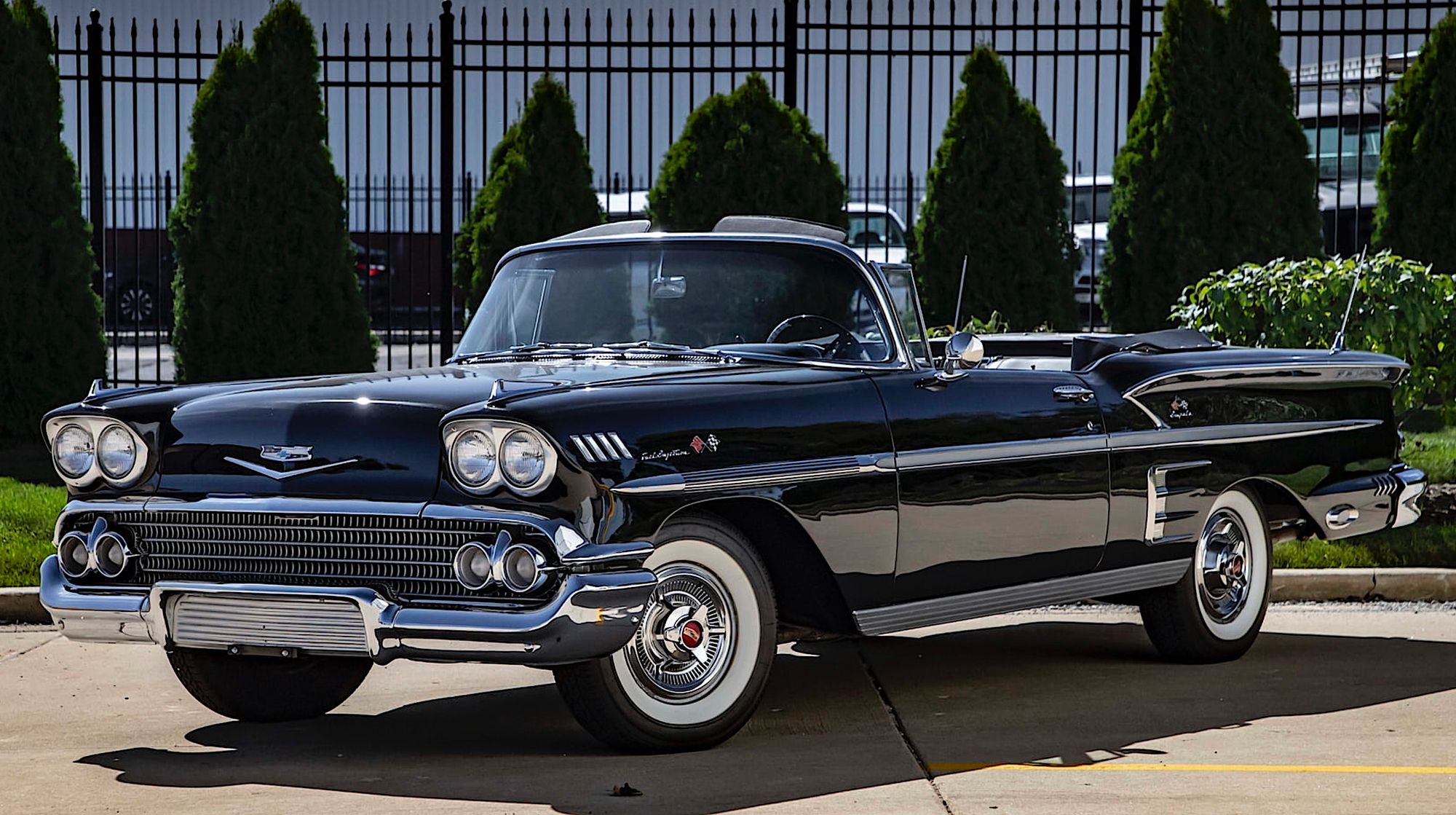 The factory fuel injection and all-new Sculpturamic styling put this 1958 Chevrolet Impala Convertible at the top of its class when it was rolled out in the last two years of the 1950s. Getting a 'fuelie' optioned convertible would have only added $484 to the price tag back then, but they hover in the $150k range today.
---
Motorious.com would like to thank American Collectors Insurance for their continued support of the collector car hobby. As the highest customer-rated classic car insurance company in the industry, American Collectors Insurance provides innovative insurance products tailored to the unique needs of fellow Collectors.
Since 1976, American Collectors has specialized in protecting the passion of Collector enthusiasts of all types, including American muscle cars, antique/classic cars, hot rods, resto-mods, vintage cars, classic motorcycles and specialty collectibles including automobilia.
To see how much you can save on an Agreed Value insurance policy that will properly Protect Your Passion™, request a free quote online in seconds at AmericanCollectors.com.