It's time for the weekly round-up!
---
A week at Motorious means nearly 100 features, news stories, cars for sale, and videos are covered. With all these content out there, it's easy to miss some of the major headlines and highlights of the week, so here's your weekly roundup to make sure you're in the loop.
Start with this week's new podcast...
YouTube Video Prompts EPA Outrage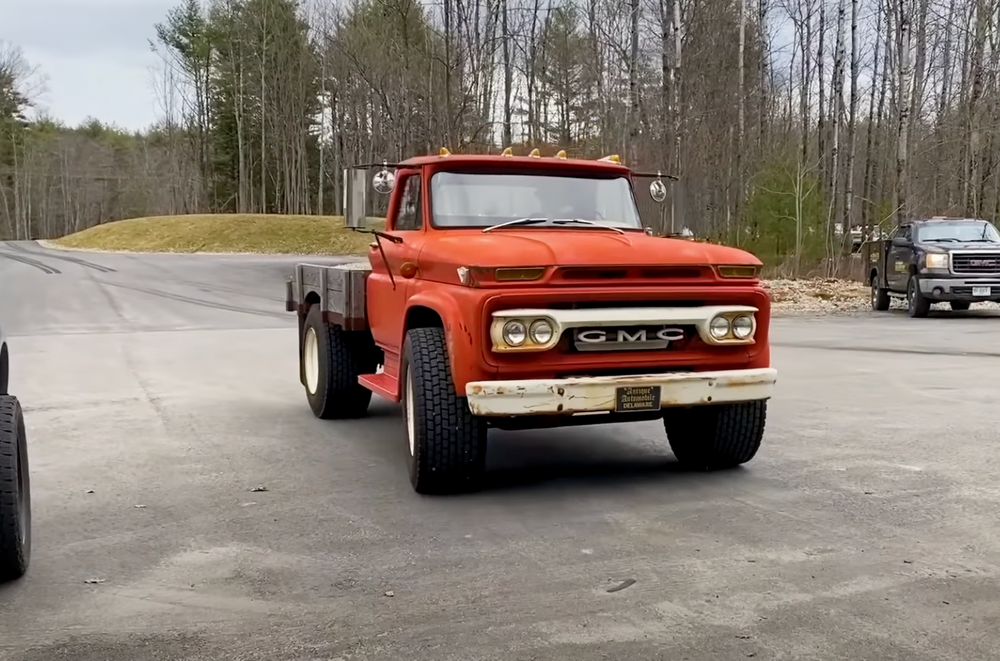 Recently, the EPA has been up pretty much everybody's behind in the car community for our tendency to have a little fun with our cars and trucks. Despite a growing gas crisis and shortages of supplies, the government somehow thinks that it is appropriate for them to further regulate diesel engines. One particular YouTuber and car enthusiast, Rich Rebuilds, got into trouble after discovering a rust-free classic diesel work truck stashed away with his team. Apparently, the EPA took notice of the side-piped coal roller and told him that he couldn't have any vehicle blowing out black smoke. So the channel decided to take matters into its own hands with a little bit of modification.
First up was the refinishing of the bed, which was more of a side project than a requirement, but it still produced some excellent results. They were initially going to use the tried and true formula of sand, stain, and seal but quickly found issues when examining the frame. As a result, the bed was permanently welded onto the frame with the wood trapped between quarter-inch-thick steel panels. After making a quick trip to Home Depot, the guys decided to take the easy route and just fix the visible layer of wood.
Read the full story here.
Detroit Police Bust Another Chop Shop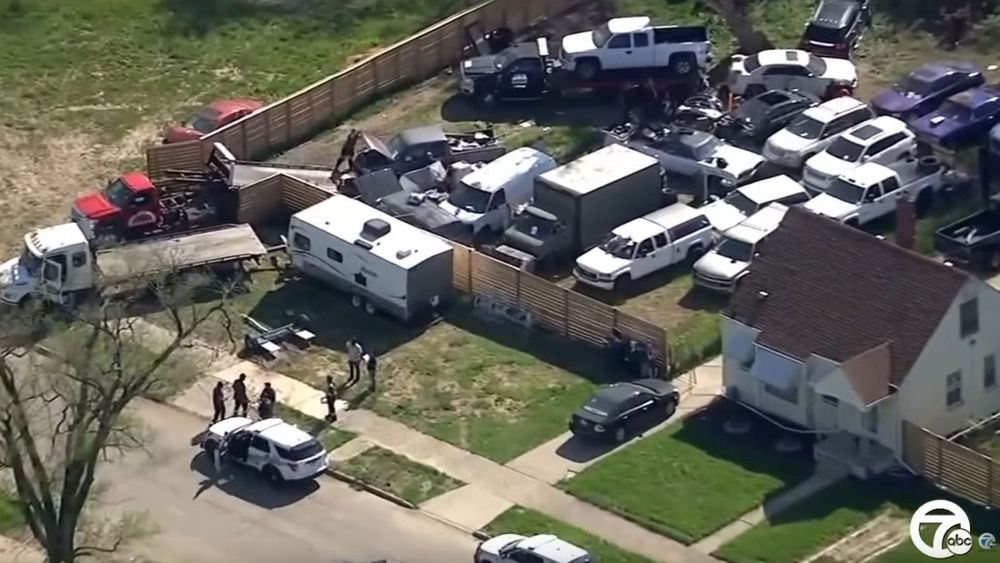 ---
Police descended on a home in Detroit's west side, seizing 14 stolen vehicles they say were stored at a local chop shop. We've seen this kind of scene play out over and over across the country, including in the Motor City before. And while this is a victory, it's also a reminder that car thieves are working overtime these days to steal and hack apart your ride to enrich themselves.
The whole thing was triggered by neighbor complaints that car parts were being dumped in the area. Sadly, that's not a completely uncommon thing in Detroit, but these people were smart enough to try doing something about it. Thankfully, police didn't just blow off the complaints but instead started investigating, a move which paid off in spades.
Read the full story here.
How About A Junkyard Rally Race In A Cornfield?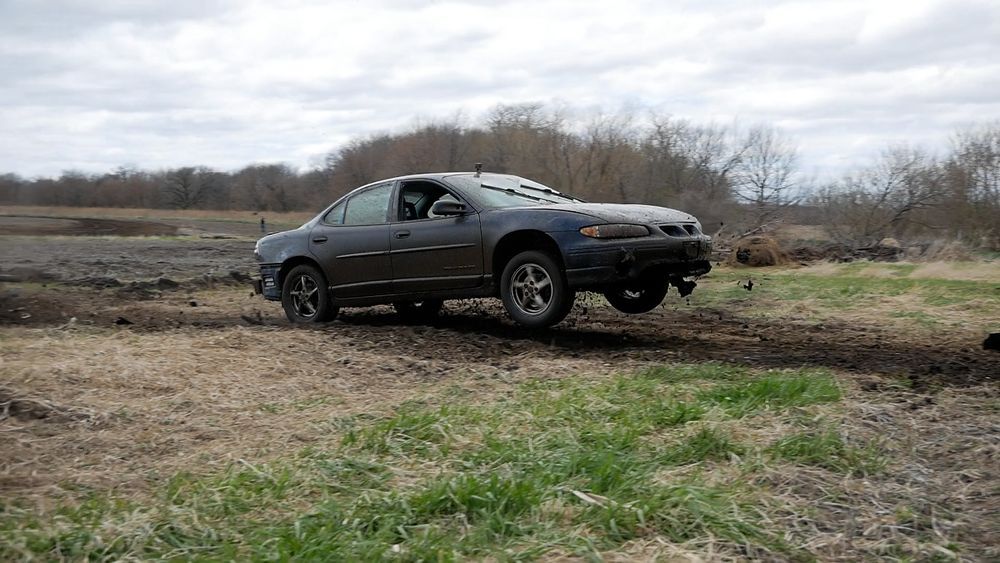 If there are two things you need to know about southern car people, it's that we love cars and the outdoors. You see so many Georgia car enthusiasts with a lifted truck or rock crawling jeep. It may seem like an obvious choice for anyone with a passion for off-roading, but there is a different sort of racing that utilizes slippery mud and tight corners to make an unpredictably fun time. That genre is called rally racing, and unlike other motorsports, it can be done for pretty cheap by anyone with a beater car and some spare land. This has inspired many to build their own racing track in their backyard, but none have been as great as this one. Named after the cars driving it, this race has been deemed the Grand Prix Grand Prix, which is spectacular.
As the name suggests, almost all vehicles competing in the race are Pontiac Grand Prixs from the late '90s and early 2000s. The only car which does not fall into this category is a Monte Carlo, named the Monster Carlos. However, the cars are all the same from a mechanical and engineering viewpoint. One of the cars features a supercharger which is wild for such a small vehicle but will it be enough to fend off the other cars? Piloting these vehicles is a range of popular YouTubers, including Junkyard Digs, Tik Toker Definitely CJ, Crooked Rows, Roanoke Gaming, This Week In Cars, and Nolan Sykes from Donut Media, to name a few. There are quite a few other racers, all with impressive backgrounds in cars, but only one winner will be declared.
Read the full story here.
Will The New ZR1 Really Have 850 Horsepower?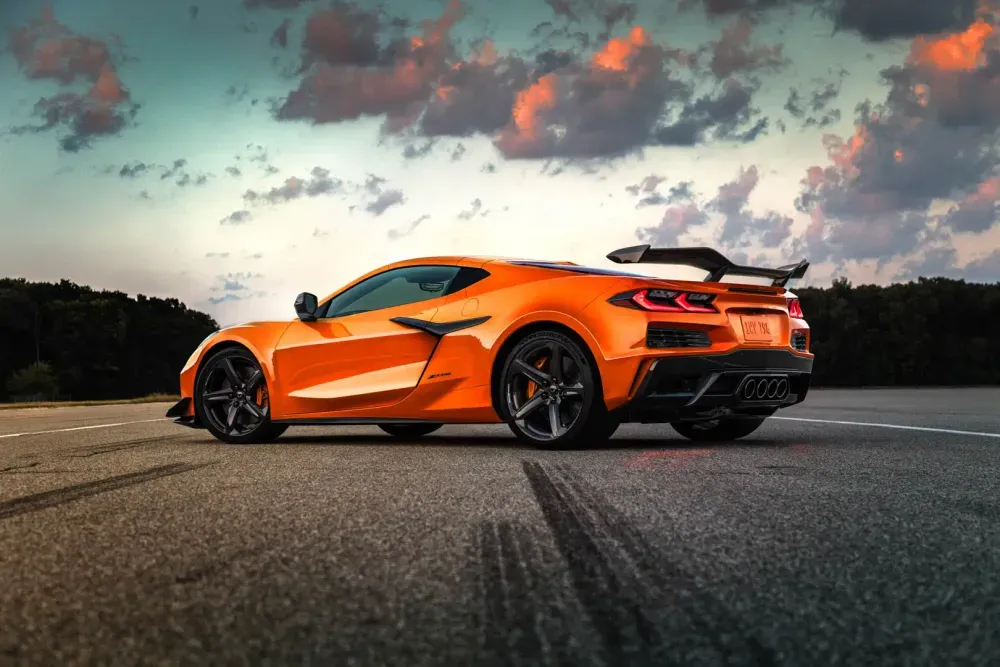 Recently Chevrolet has been making a lot of promises about the latest iteration of the Corvette, such as "we pinky promise it probably won't blow up this time." Of course, this is just a joke, as no branch of GM can safely say that their cars will last for more than a few minutes after the initial purchase. So instead, the boldest claims surrounding America's favorite sports car have to be the ridiculous horsepower figure linked to the Newest ZR1. We all know about the Z06, which comes with a massive 670 horsepower, making it one of the most powerful naturally aspirated engines ever put in a production car. Some secret whistleblowers have leaked that this V8 may be used in the ZR1, with a touch of modification.
Powering the new ZR1 might be the same 5.5-liter V8 with an added twin-turbocharging system which would produce a ton of horsepower. To be exact, the engine should be producing somewhere in the ballpark of 850 horsepower. This would be way more powerful than any other Corvette currently in production though there are rumors of a +1000 horsepower hybrid model. Because of the C8's initial sales success, Chevy has been driving up a lot of hype about the cars. This leads us to our more realistic and severely less exciting point. Unfortunately, this news did not actually come from any traceable source.
Read the full story here.
Ferrari Blacklists The Kardashians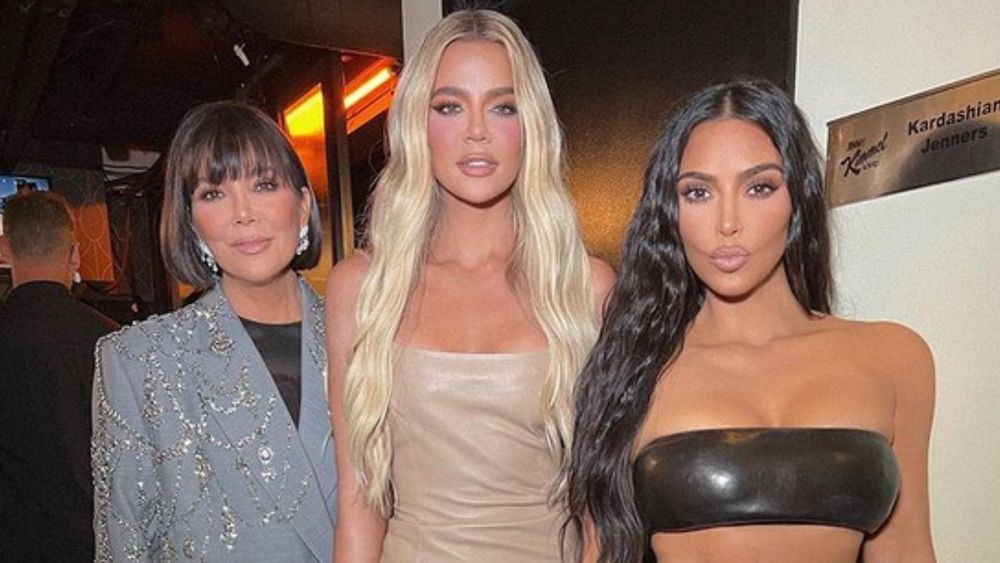 Ferrari just elevated itself by a few hundred notches after news leaked it blacklisted the Kardashians. The Italian automaker has always been restrictive about who can buy its cars from authorized dealers. Some people really hate that and it's understandable, but Ferrari is a private business and if it doesn't want to sell its beautiful machines to fake "reality TV" stars then we applaud this decision.
Hey, if the Italians don't want to be associated with no-talent celebrities who got famous for reasons none of us understand, great. In fact, this really does elevate the image of the brand dramatically.
To be clear, Ferrari says it doesn't blacklist anyone. But it does actively vet anyone who wants to buy a car. And it regularly tells people they aren't qualified to buy anything. The company has a reputation to maintain and it doesn't want certain people cheapening the brand. You can think that's snobby or out of line, but if you have the cash you can just buy a Lamborghini or McLaren instead of crying about it. Or buy a Ferrari on the open market instead of through one of the select dealers.
Read the full story here.
Wife Pranks Husband By Stealing His Volkswagen Beetle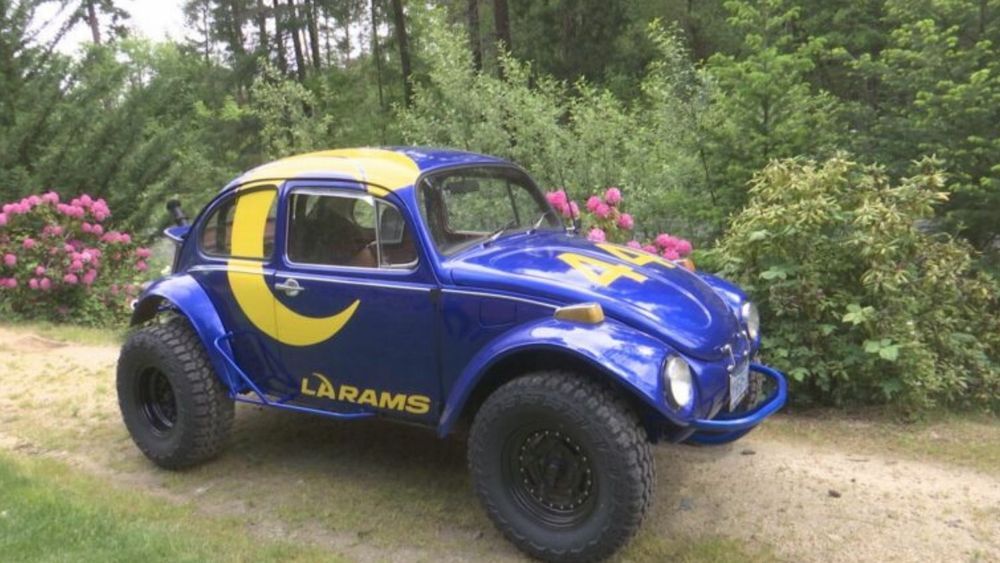 A woman in Grants Pass, Oregon came up with a daring plan not too long ago. She enlisted help from family members to steal her husband's beloved 1970 Volkswagen Beetle. But don't worry, it was all for a good cause. Only, the husband was worried sick about his classic car getting swiped and the police having no leads. This is how divorces happen, everyone.
This was all done while the husband was at work. Then the wife called the husband and told him the VW was stolen. He naturally wanted to call the cops. For whatever reason he let his wife do that, so she called her nephew who is a detective in the county. That nephew led the husband to believe he was actively looking for the car.
Read the full story here.