Another one bites the dust!
---
Police descended on a home in Detroit's west side, seizing 14 stolen vehicles they say were stored at a local chop shop. We've seen this kind of scene play out over and over across the country, including in the Motor City before. And while this is a victory, it's also a reminder that car thieves are working overtime these days to steal and hack apart your ride to enrich themselves.
Watch the latest Motorious Podcast here.
The whole thing was triggered by neighbor complaints that car parts were being dumped in the area. Sadly, that's not a completely uncommon thing in Detroit, but these people were smart enough to try doing something about it. Thankfully, police didn't just blow off the complaints but instead started investigating, a move which paid off in spades.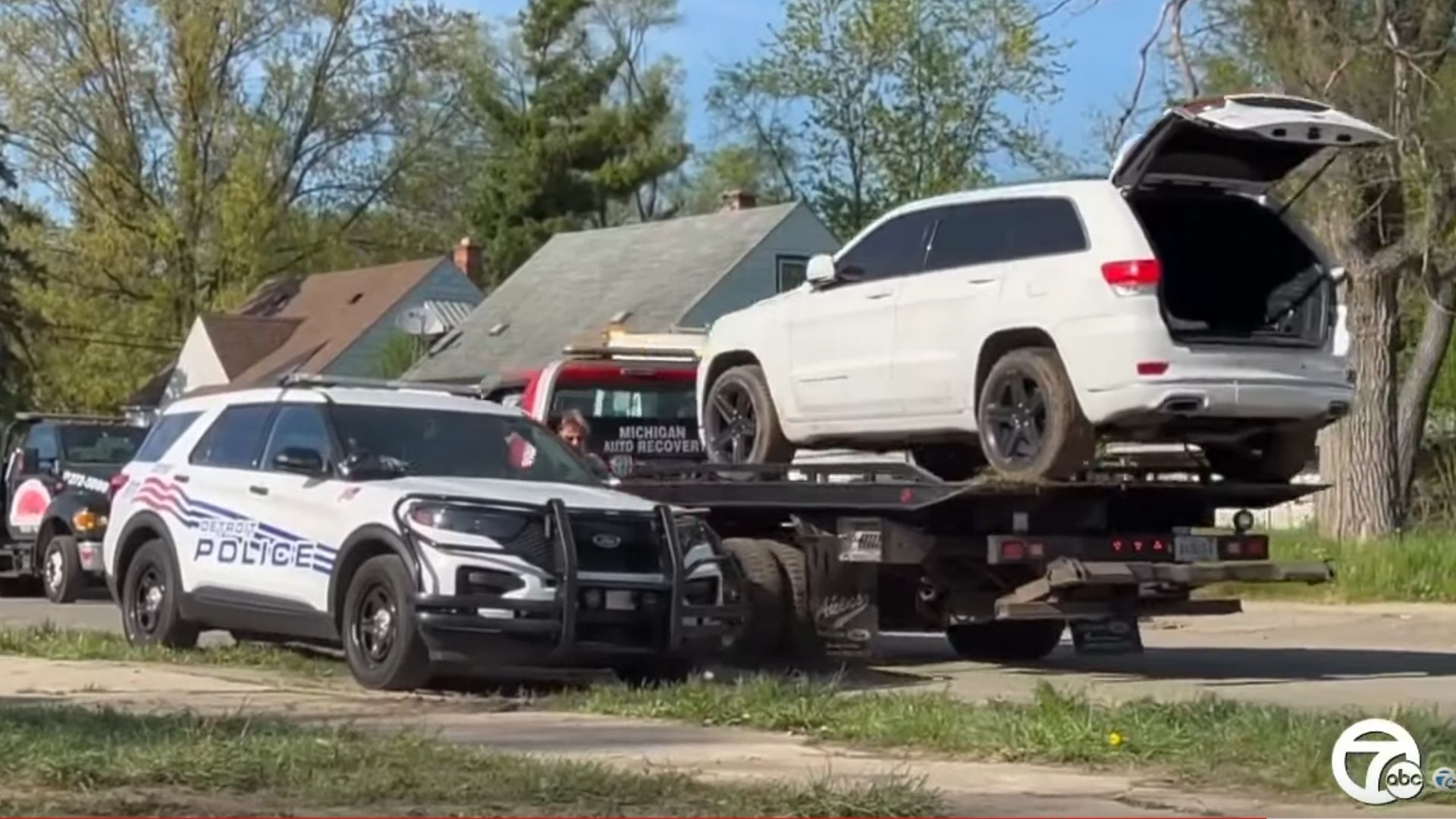 While police seized 14 vehicles during their raid, they're investigating another 7 found on the scene. Aerial footage taken by a local news crew shows the house's yard looks like a mini junkyard. There are all kinds of vehicles parked there, including an RV police have confirmed was reported stolen.
We monitor owners' reports of stolen vehicles in different metropolitan areas, including in Detroit, and can confirm there's been a steady flow of these for at least a couple of years. For many, walking out of their house in the morning to find their ride is gone is absolutely devastating. It's great to see some justice served, even though this bust only led to the arrest of one person. And it's likely that person is already out on bail.
Interestingly enough, there was nothing in the local news report about car parts seized on the property. Usually that's a big part of these chop shop busts, along with the vehicles which are still whole. Not surprisingly, there were a number of Mopars in the shots of the property, along with several other brands, including some vehicles you might think thieves wouldn't even bother stealing.
Source: WXYZ