By now, you know the drill: drive it as is, or restore it back to factory?
---
On last week's Rock or Restore, we had a tough time deciding whether we'd leave a '73 Plymouth Scamp along or give it the full restomod treatment. This week's installment features a similar quandary.
We found this 1967 Ford Mustang fastback on eBay in St. Petersburg, Florida. Its original Acapulco Blue paint, bleached by the Florida sunshine, eventually exposed enough bare metal to allow rust to propagate throughout this once-pretty pony car.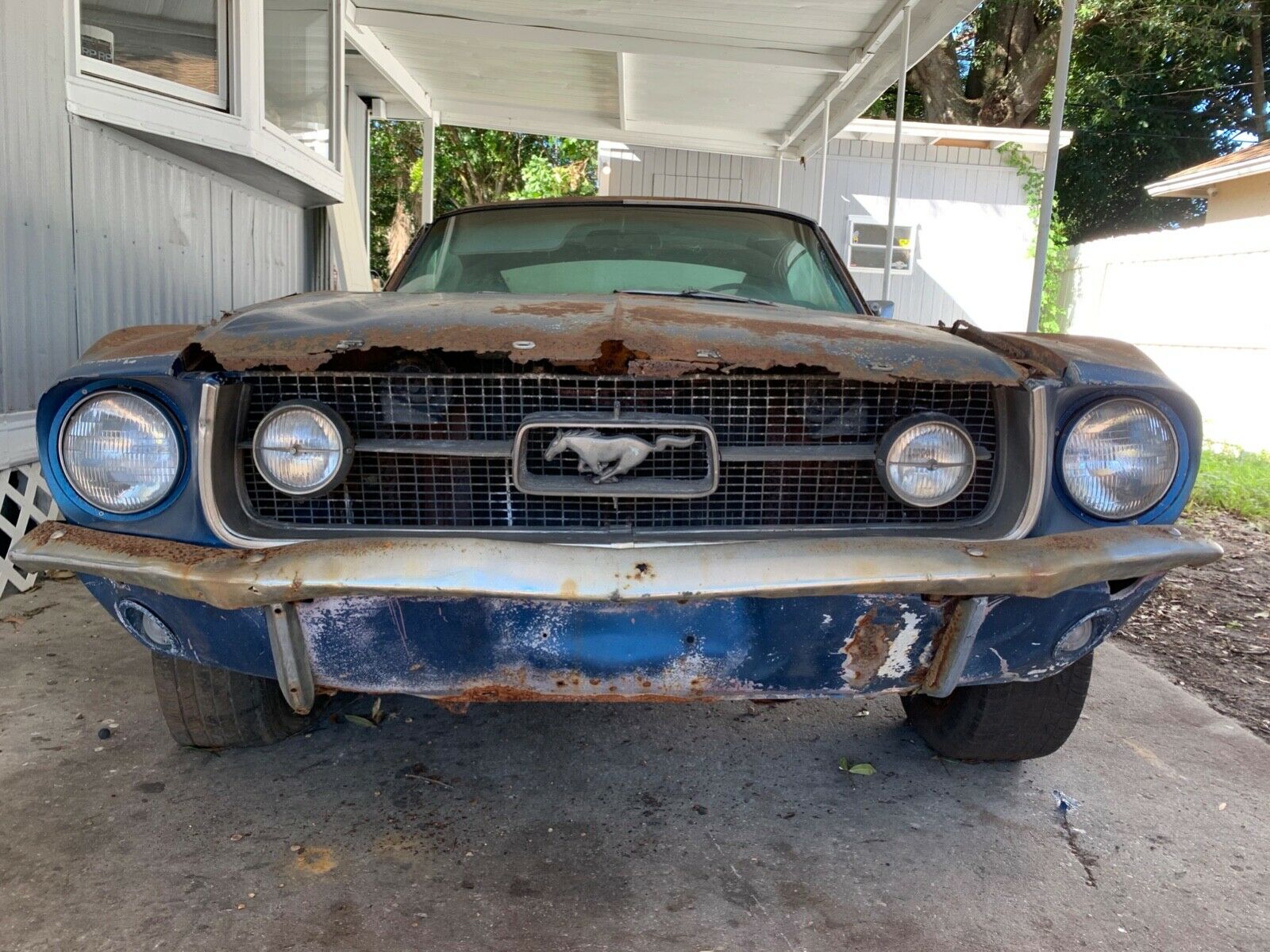 From a distance, this Mustang's patina looks just right. However, a closer look makes the prospect of leaving this Mustang's body alone look increasingly negative.
The heavy rust creeping on the edges of most body panels makes this poor Mustang look almost too far gone. According to the ad, it will need new floor pans, front frame rails, quarter panels, front fenders, and doors, as well as a new hood and trunk lid.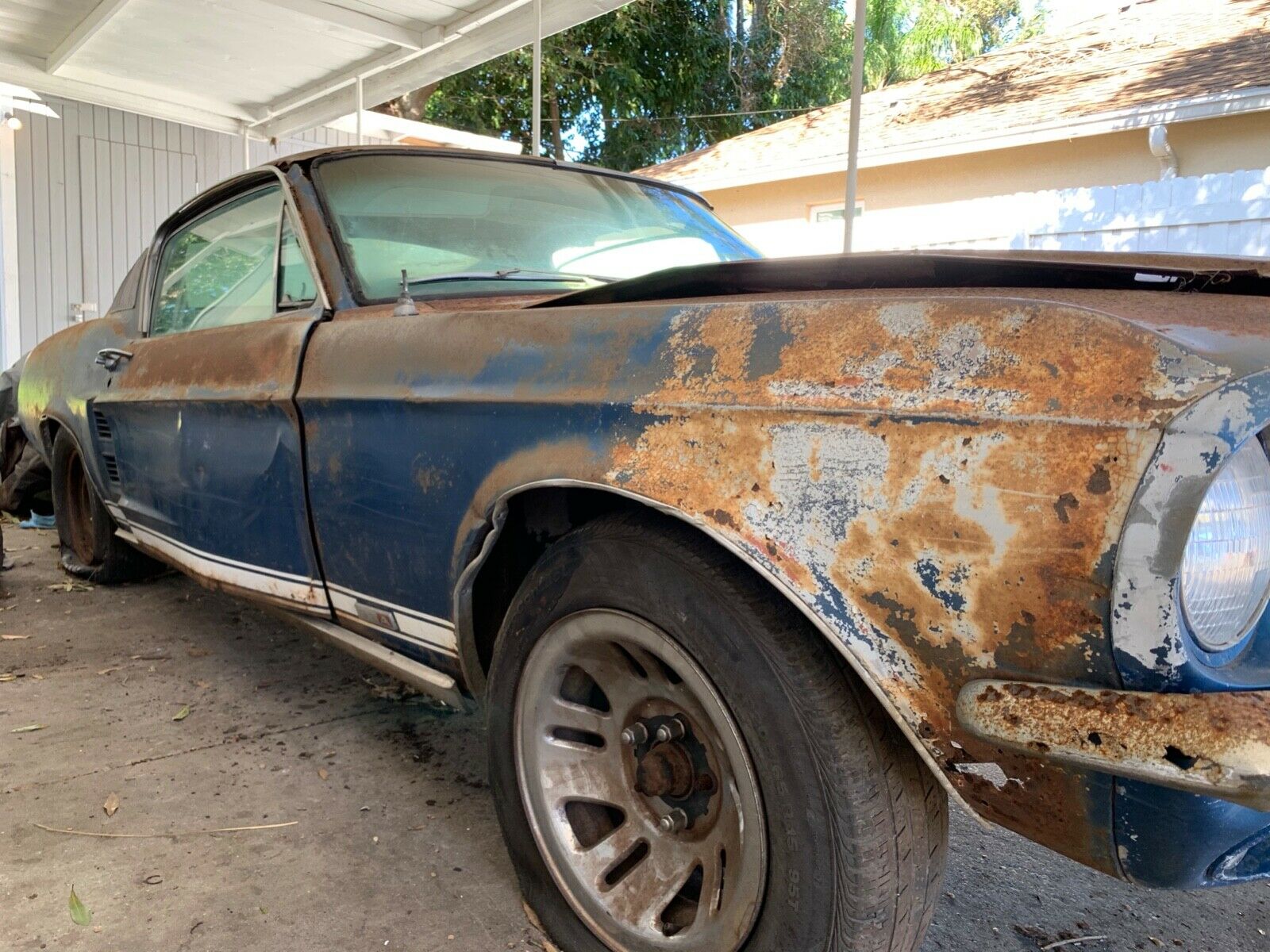 Indeed, 20 years ago, a car in this condition might have been considered a parts car or worse. A lot has changed since then, though, and the rise in muscle car values makes a car like this worth saving. Additionally, the aftermarket has stepped up with fresh body panels and more to rebuild this Mustang into its former glory.
Still, the ad correctly states that this isn't a project for the faint of heart. It will take a lot of time and a lot of money to brink this classic fastback back from the brink.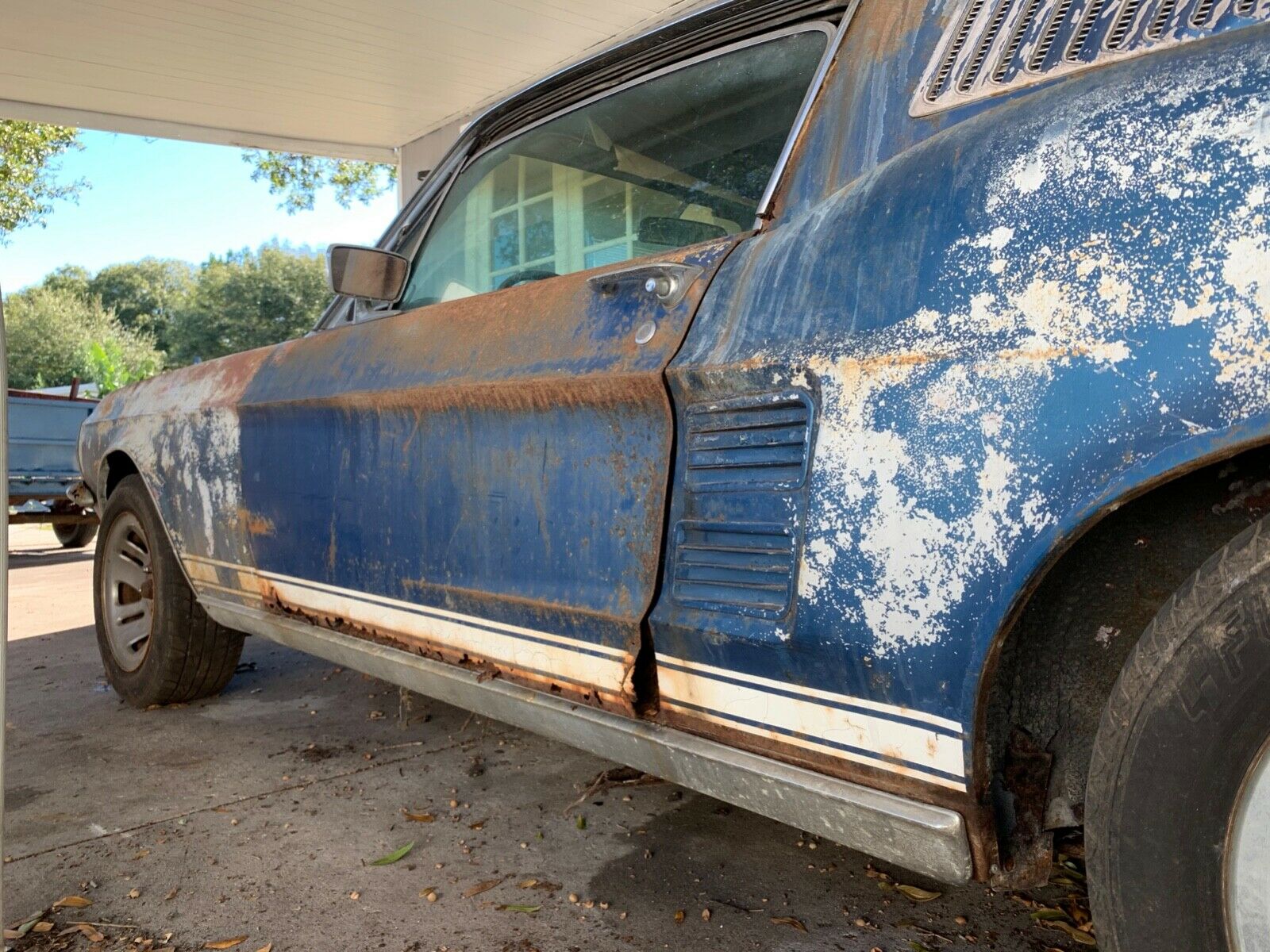 This 1967 Mustang is a GTA, powered by a 289 cubic inch V8 backed up by an automatic transmission. Options include a center console, fog lights, power steering, and power disc brakes.
Since the original wheels are long gone, we'd happily substitute a set of 1slightly upsized American Racing Torq-Thrust IIs. Naturally, we'd want them wrapped with white letter tires.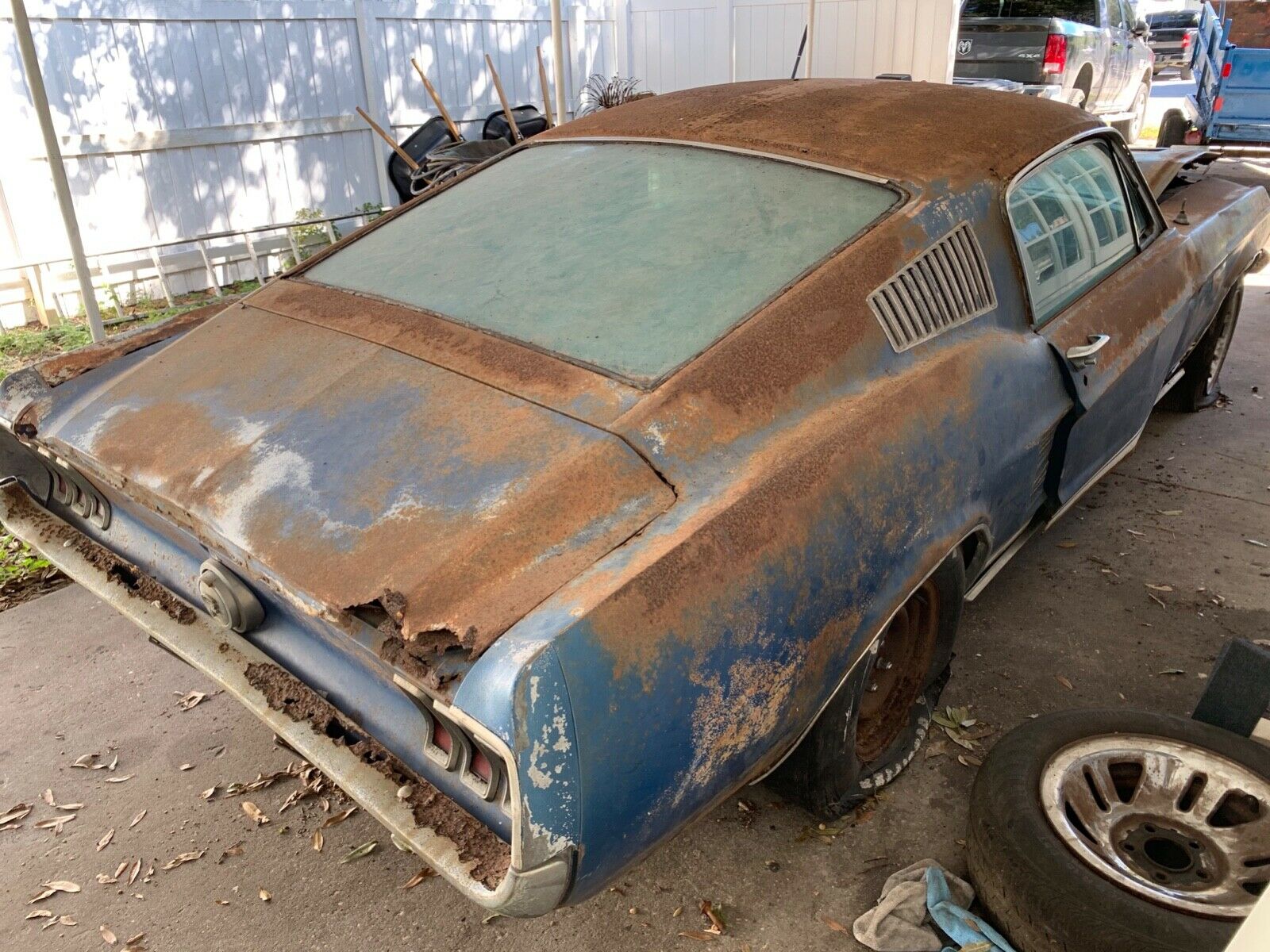 Under the hood, we'd throw some go-fast goodies at the 289, topped off, naturally, with a set of those classic finned "COBRA" valve covers. We'd also swap the three speed automatic for a four-speed unit with overdrive for better highway cruising.
We usually prefer manuals in our muscle cars but since the whole point of a Mustang GTA is that it's a GT with an automatic transmission, we'd keep it true to its original purpose. Besides, GTAs are somewhat rare, as they were only offered in 1967.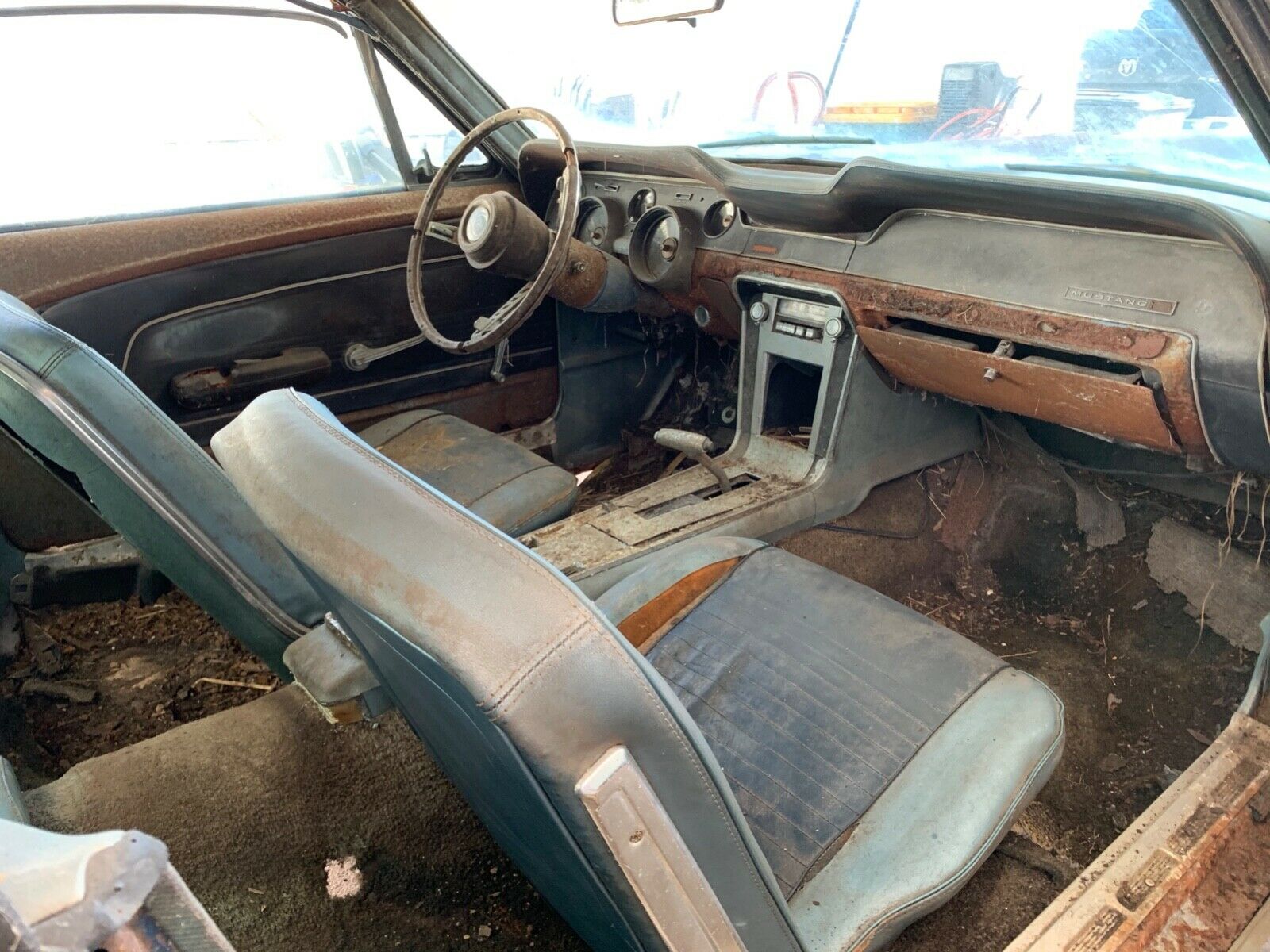 With an overdrive automatic, this would make a great cruiser, so we'd like to embrace that fully. We'd hide a modern stereo in the glovebox and fit air conditioning. That would make this a perfect cruiser.