Could this be the perfect Corvette?
---
If you know cars then you know this car, the 1966 Chevy Corvette is one of the most iconic cars in automotive history. This vivacious classic is regarded as the greatest generation of corvette by many. Mostly due to its stingray-like design(hence the name) and sleek presence, this gave the car one of the most beautiful body designs out of an unlikely source. Now don't get me wrong, GM made some great looking cars but do you know what else they were (and still are) known for? Being cheap, however, this doesn't carry over to this car.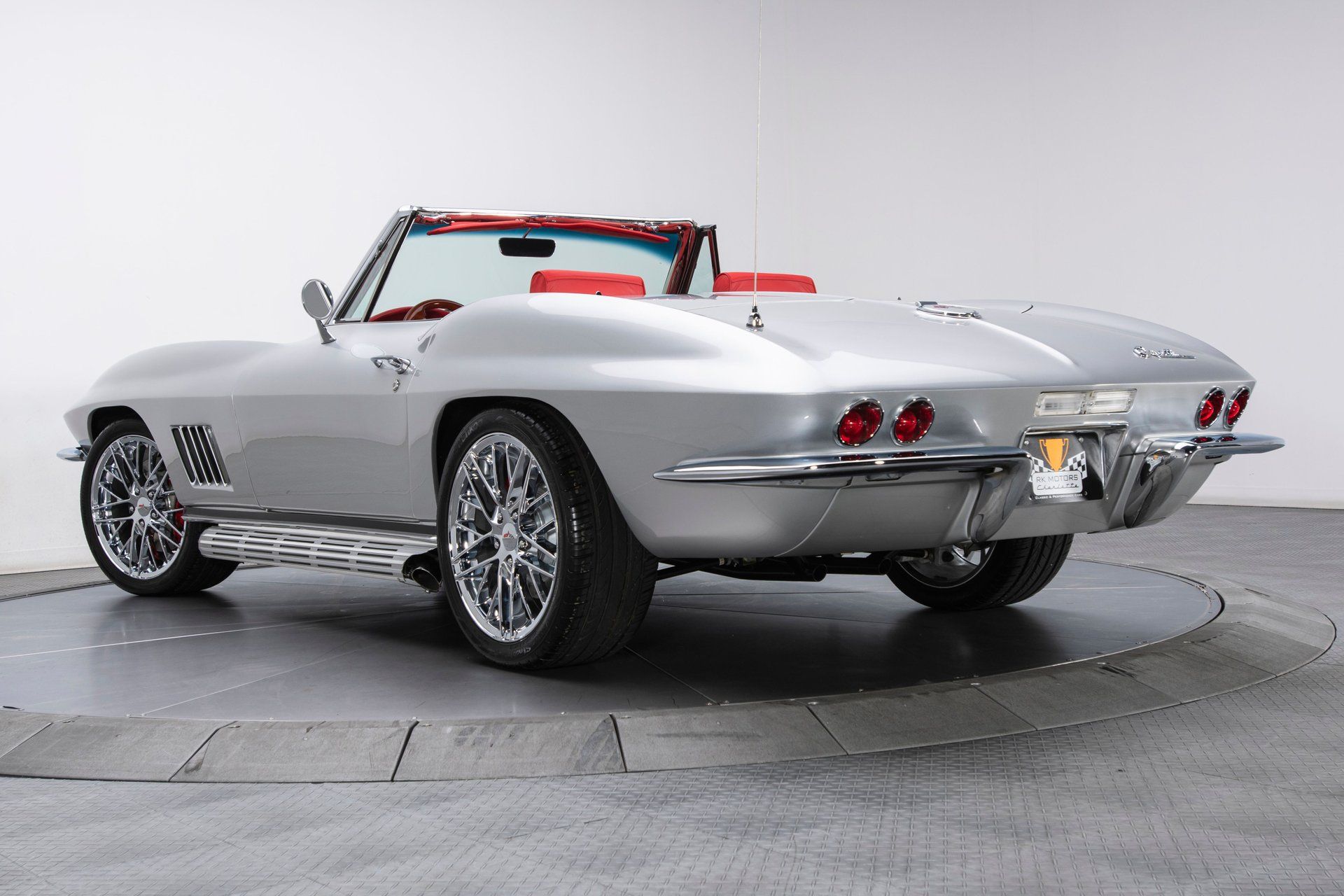 Despite GM's reputation, this car feels like someone put real time and effort into every single car. This car is especially fantastic because this is a resto-mod, basically imagine a beautiful classic car with the handling, power, along with all the fix-ins and amenities that we've all come to enjoy in the past 30 years or so. This car is boasting a screaming 6.2-liter LS3 V8 under the hood pushing out an incredible 430-horsepower and 425 ft/lbs of torque. That insane engine has a compression ratio of 10.7:1, that's pretty incredible even by today's standards.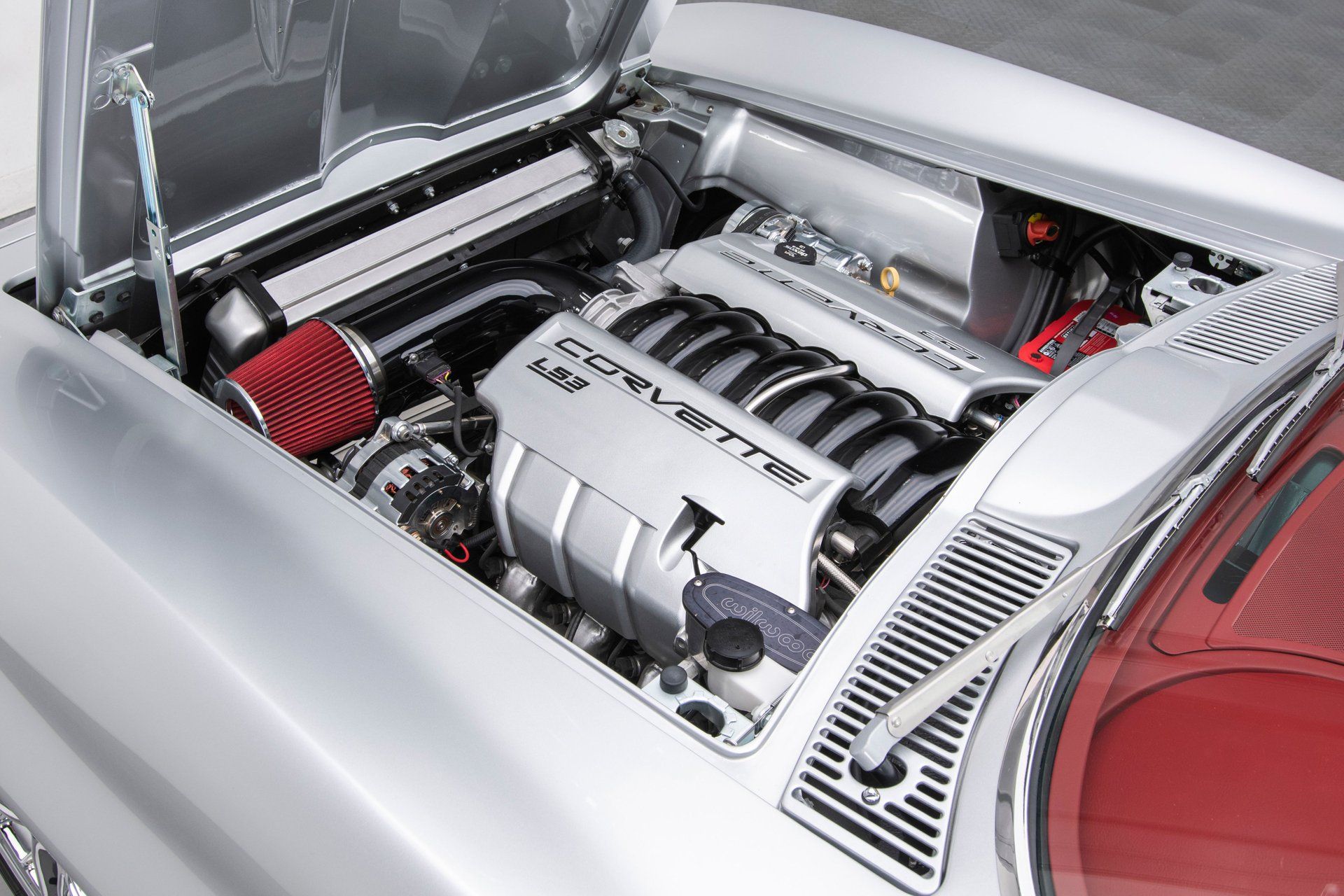 No corvette could be complete without a convertible top and some smooth silver paint. Just imagine cruising around with the top down, the sunlight bouncing off of that gorgeous silver coat contrasting beautifully with the velvet red interior, and at the center of it all is you the driver. You see this car wasn't just made for good looks, it's all about the driver.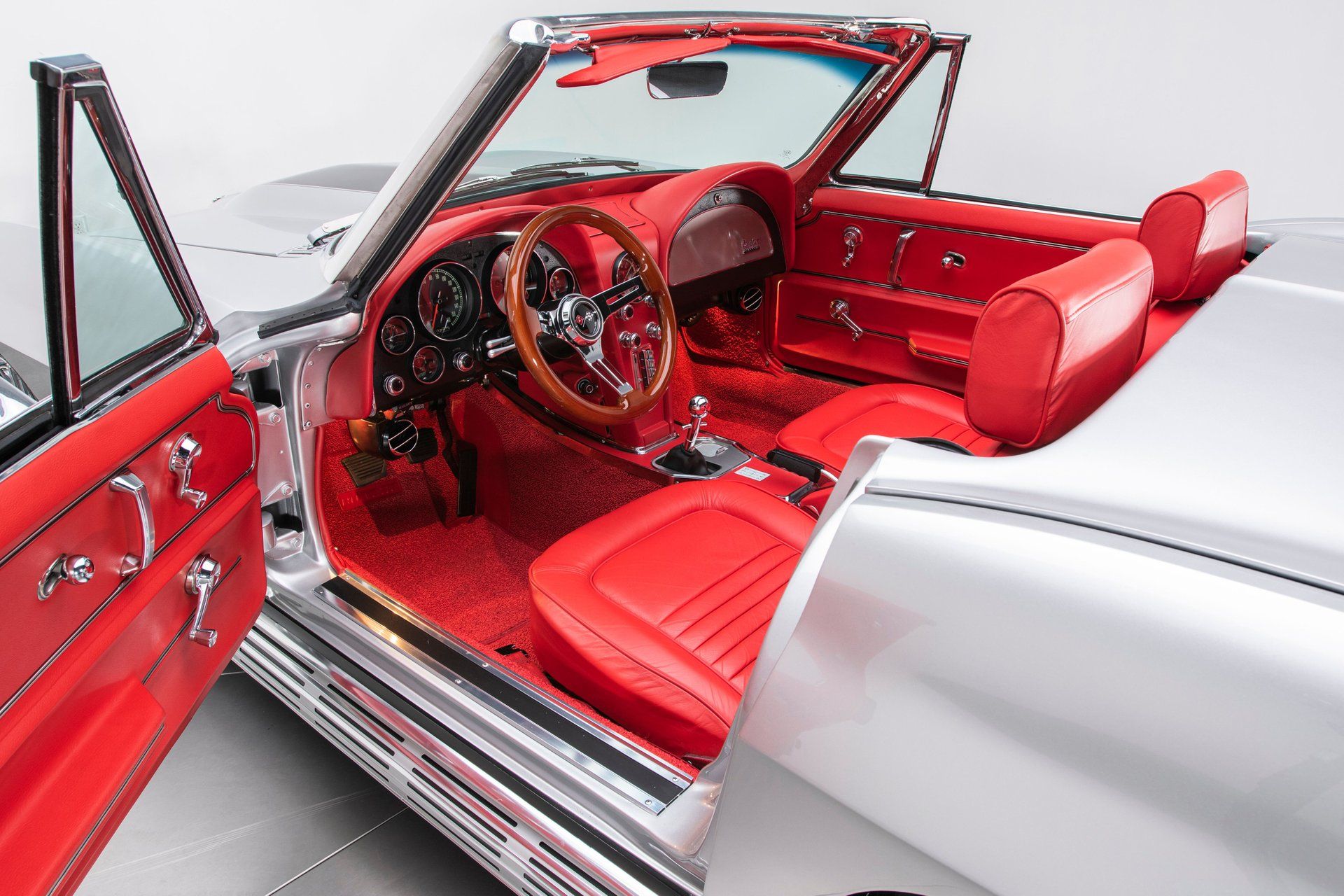 The corvette is and always has been extremely driver-focused. The most important thing in this car is your ability to feel it, not to see it. To drive is to feel and to feel is to live. This car is the epitome of life and living, Nothing could compare to the feeling of taking this beast out to the canyons or just driving around town with the top down.