The rumored reason is the real kicker…
---
Celebrities sell vehicles and buy new ones all the time for a variety of reasons. When you have a garage full of toys, perhaps you get bored with the ones you own and want to spice things up a little bit. Or you feel like the cars and motorcycles you've had don't really convey how successful you are now. We don't really get it since we're not rich celebrities, so we're just throwing out possibilities. However, there seems to be a more bizarre and complicated reason for UK celebrity chef Paul Hollywood selling off some Harley-Davidsons on eBay.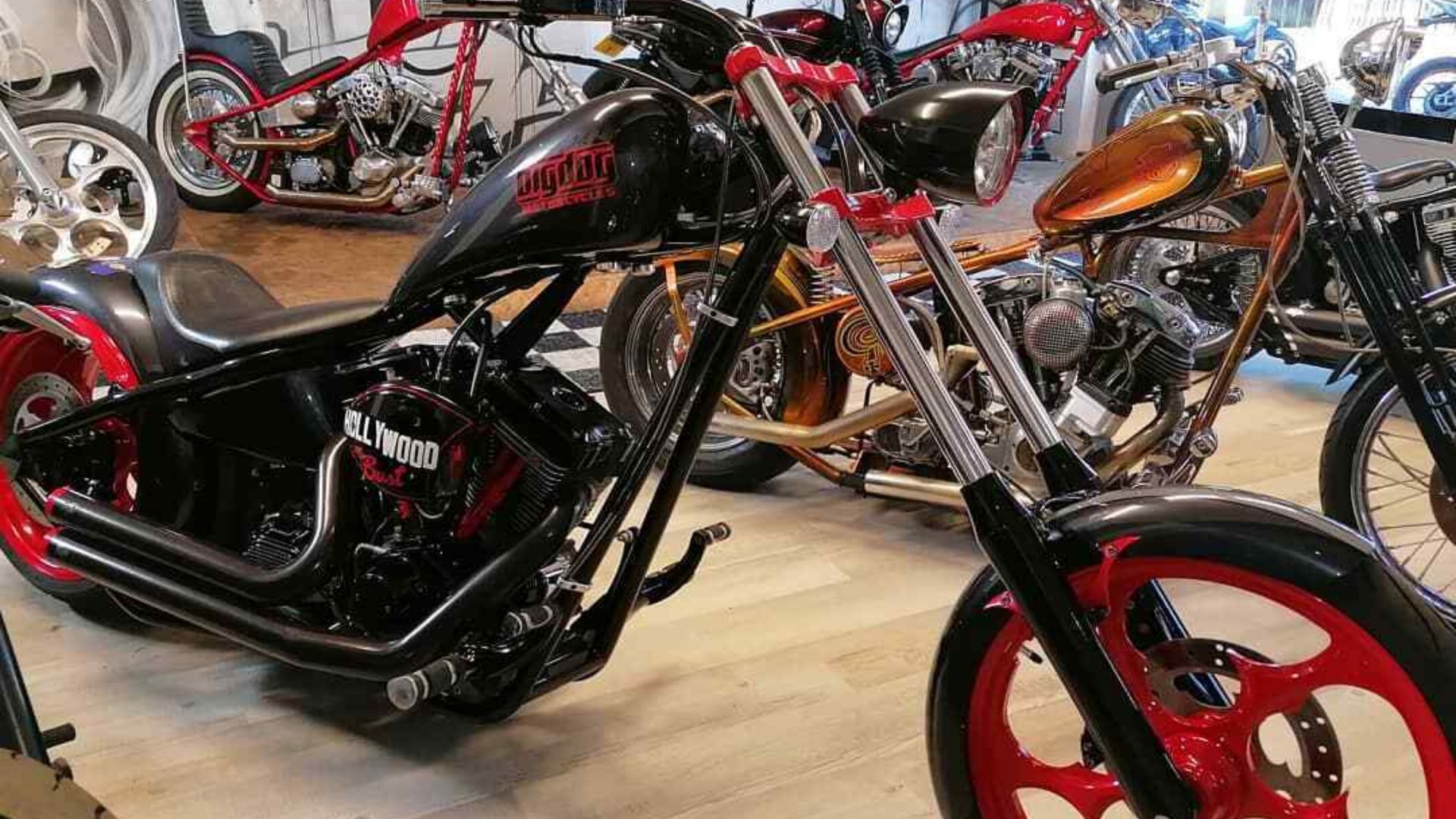 First off, the bike everyone's talking about at the moment is a 2003 Harley-Davidson Ridgeback Chopper Hollywood famously used in a series last year called Paul Goes to Hollywood. If you don't know the series or the chef, it might be due to your not being British or something, because he's apparently Gordon Ramsay big on the little island.
The bike has been listed on eBay in the UK for £25,995 or about $34,644 USD. You might think that's steep, but keep in mind these motorcycles are exotic for the UK and this one is famous, so Hollywood is going to ride this for all it's worth and then some.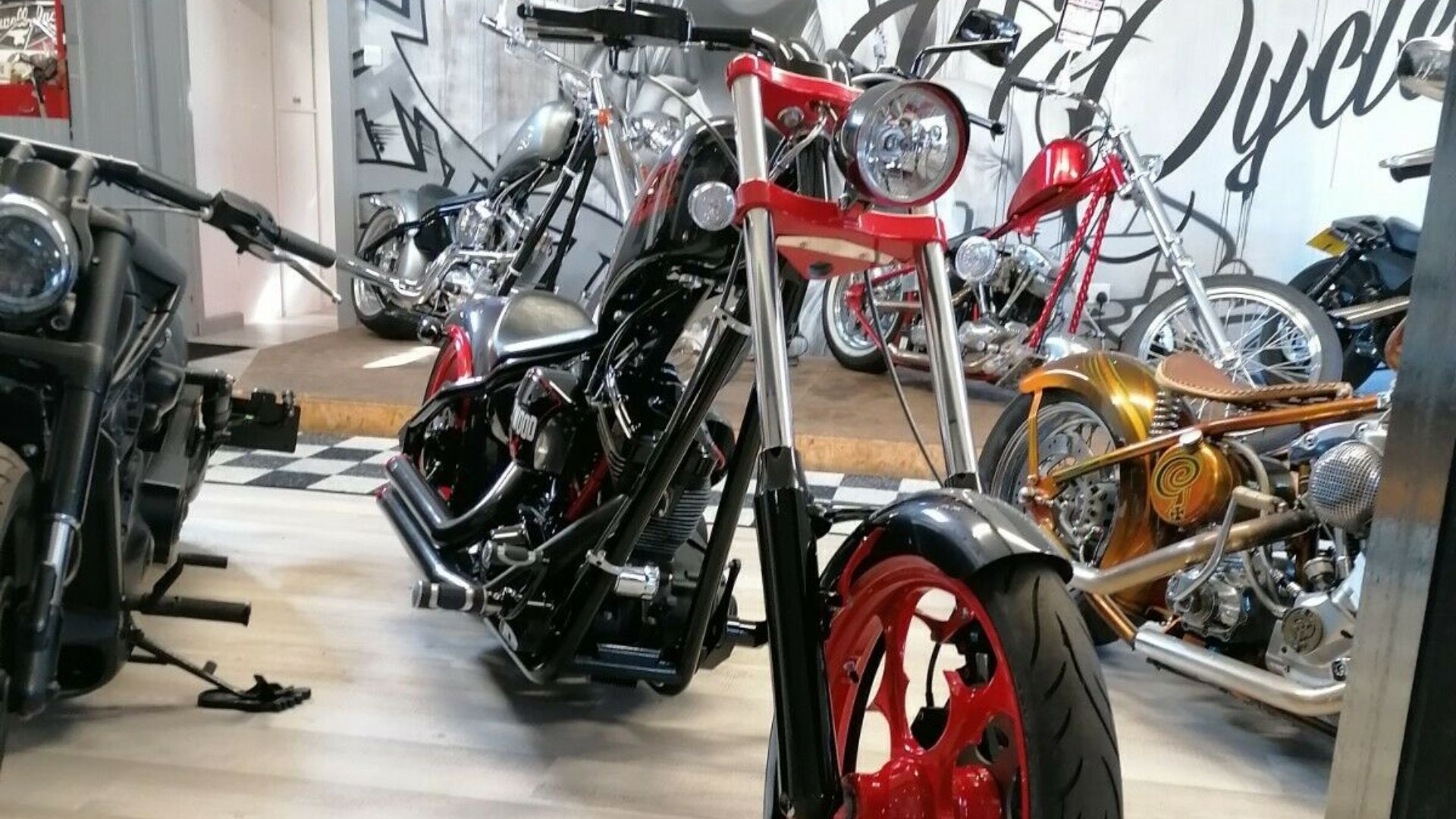 Sporting an interesting black and red paint job, even on US roads this chopper would be distinct. So is the characteristic Big Dog styling from the defunct-but-maybe-back builder out of Wichita, Kansas.
Adding to the exotic flair of this bike are some interesting details, like a gray, white, and black American flag pattern on the top of the tank, a "Hollywood or Bust" graphic, plus stickers from numerous states on the rear fender.
There's a lot going on with the motorcycle itself, but the story behind why Hollywood supposedly is liquidating his bike collection is perhaps even more bizarre. It seems obvious this guy is eccentric but that doesn't seem to be an act. After breaking up with his ex-girlfriend, he's rumored to be selling all of his cars since she sat in the driver's seat of each one. To help him buy new cars, which also rumored are supposed to be the same make and model of the vehicles he's sold, the guy is liquidating his motorcycles. If that's true, this Hollywood guy is an overly-emotional financial idiot.
Check out this motorcycle for yourself on eBay.