It's been a strange week...
---
This week on the Motorious Podcast, the editors share little tidbits from their background before discussing why Nevada's registration laws might be a threat to all classic car owners in the country. Then, we get into a debate over Yenko SUVs, a Camaro driver gets into a hilarious police chase, and Texas cops will sick a Hellcat on you. Street takeovers are killing people, and we reveal our one of the coolest inventory picks of the week. Watch here:
Nevada Is Clamping Down On Classic Car Registrations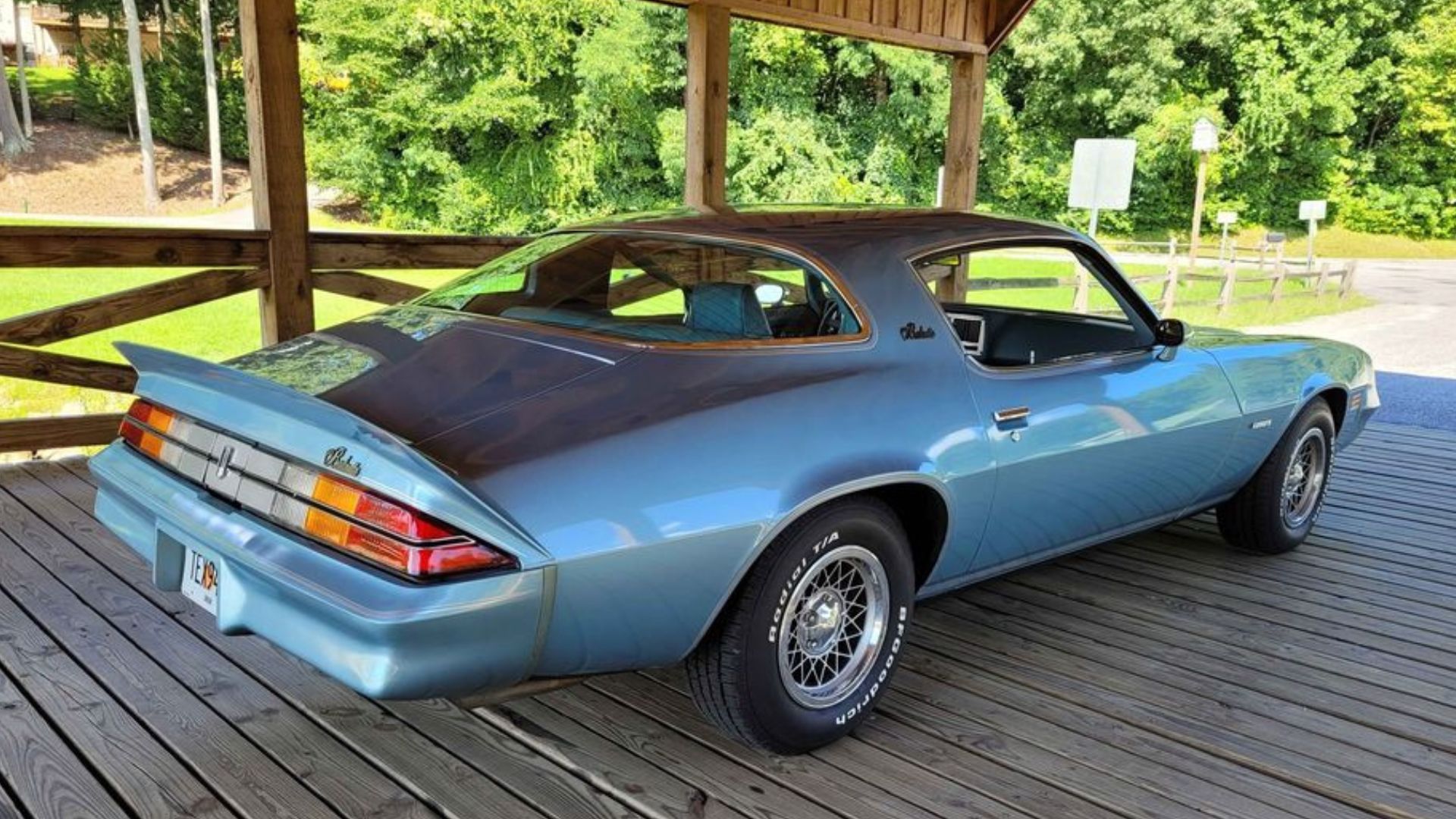 Back on April 8, 2021 I sounded the alarm that certain members of the Nevada state legislature were looking to close up "loopholes" in classic car registrations. Now, Nevada residents are hopping mad the plans are becoming reality, with tensions boiling over at a Clark County town hall meeting on August 31. Just wait until these people see what else their fearless leaders have in store not only for their vehicles but also their home appliances.
For now, the focus is on Nevada Assembly Bill 349, which proposes that for a vehicle to be registered as a classic car it must pass a smog check, carry classic or antique insurance, and can only be driven 5,000 miles per year. That's right, the government is going to tell you that taking your classic vehicle out on an epic road trip might mean it can no longer be registered, because that's what freedom is all about.
Read the full story here.
The Yenko Tahoe And Suburban Exist For Some Reason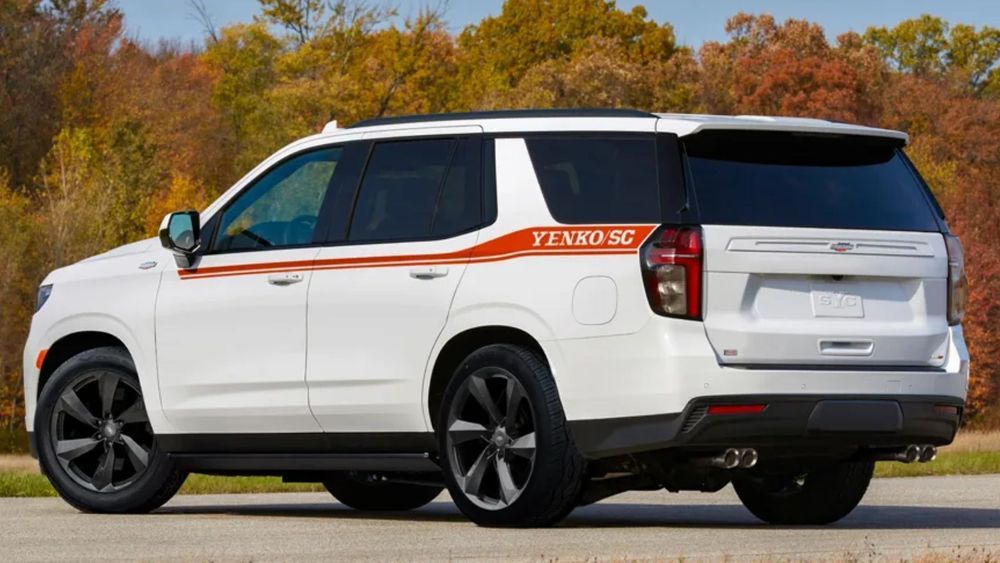 Fast three-row SUVs has been a growing trend in the auto industry for the past few years, because every parent needs little Timmy to feel the Gs as they launch hard off the line at a red light on the way to guitar lessons. Special Vehicle Engineering has decided this is what parents really want, at least to a limited degree, so it's releasing the first-ever Yenko/SC Tahoe and Suburban. We bet nobody back in 1969 saw this one coming.
Of course, the main attraction of these hot SUVs is the engine. SVE actually serves up two options there. One is the 5.3-liter V8 pushing 700-horsepower and the other is the 6.2-liter V8 with 800-hp on tap. Both are a huge jump from what you get fresh off the assembly line, guaranteeing you can smoke Suzy's mom in a race from the school pickup line.
Read the full story here.
Camaro Runs From Texas Cops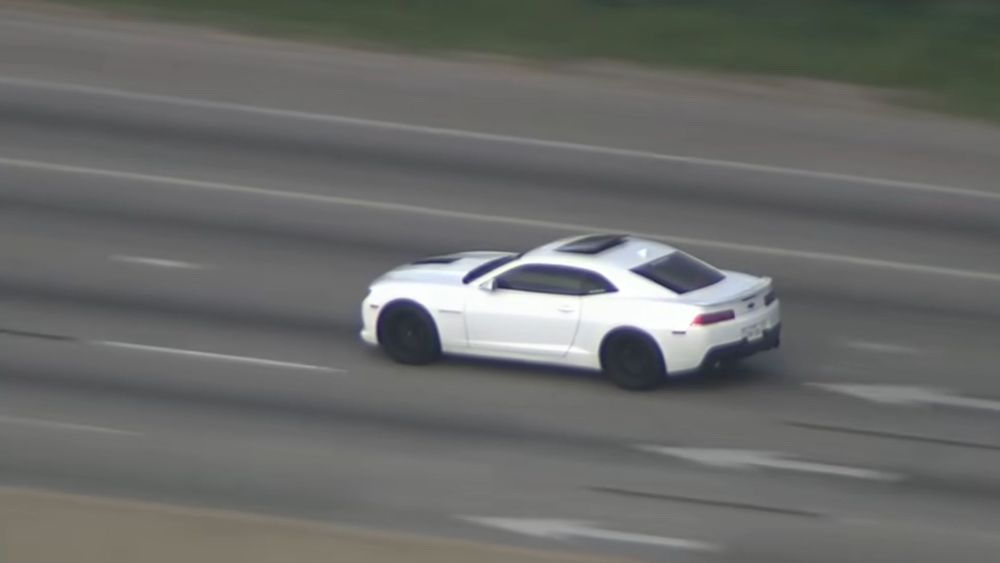 Usually when someone commits a robbery before leading the police on a big chase, they've held up a bank or a jewelry store or something like that. However, this guy decided to hit a Game Stop before hopping in his Camaro and running from the law in Houston. That's not where the weird and arguably incompetent nature of this criminal's behavior ended.
When a news crew in a helicopter first spotted the Chevy Camaro, the driver was pushing it hard through fairly thick traffic. He didn't chose the best time of day to try making an escape on the highway, that's for sure. Eventually, he gets completely bogged down in traffic after driving on the shoulder for a while.
Read the full story here.
Texas Cops Have 1000 HP Hellcat On Patrol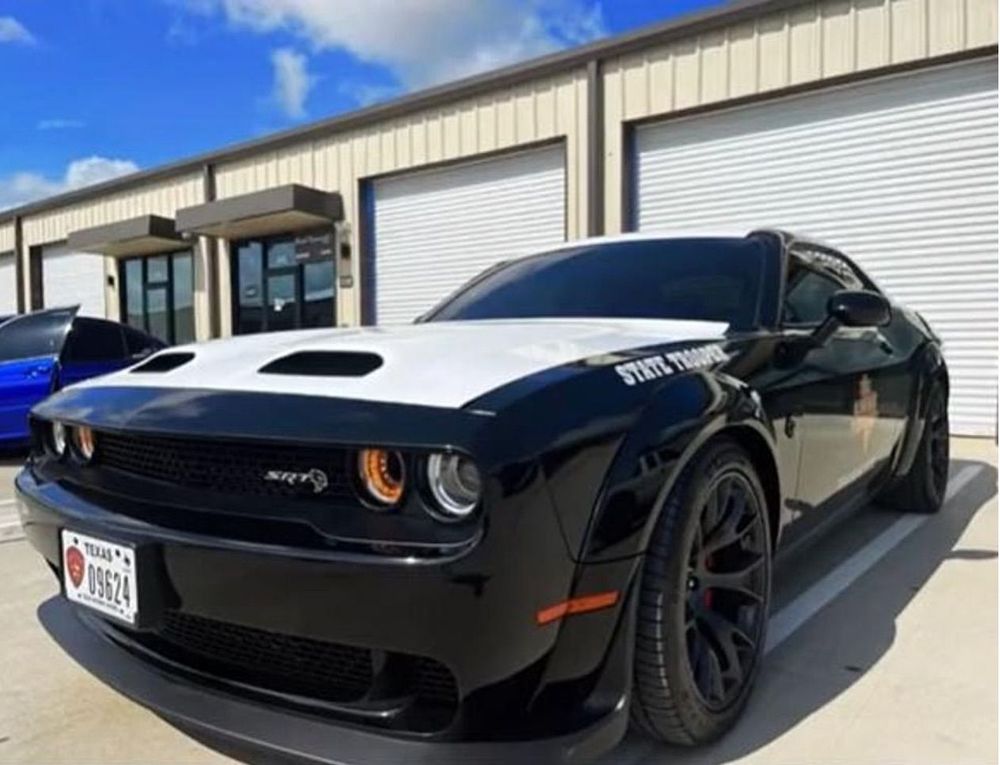 The cops have been clowned on for a while now because of their pretty abysmal choices when it comes to pursuit vehicles. At most a cop might get their hands on an all-wheel-drive 5.7-liter V8 Dodge Charger which has a top speed of 150 mph. This electronically-limited number seems reasonable considering the danger of high-speed chases. However, in Houston Texas, the Department Of Public Safety has taken a different approach to their handling of high-speed situations. So what exactly does the DPS think can pull its reputation out of the gutter when it comes to chasing?
Well first of all, while the Charger is a wonderful vehicle practically built for police duties with a tough frame, high safety, great engine options, aggressive styling, and four-doors. However, the Challenger tends to get more attention from the younger crowd making it stand out more  for some. Either way, these are cool cars and the DPS has decided to add a Challenger to their ranks, calling it their newest pursuit vehicle. On top of that, they say that they intend to use the car for high-speed situations that require a bit more than just 150 mph.
Read the full story here.
Inventory Picks:
1969 Plymouth Road Runner Hellcat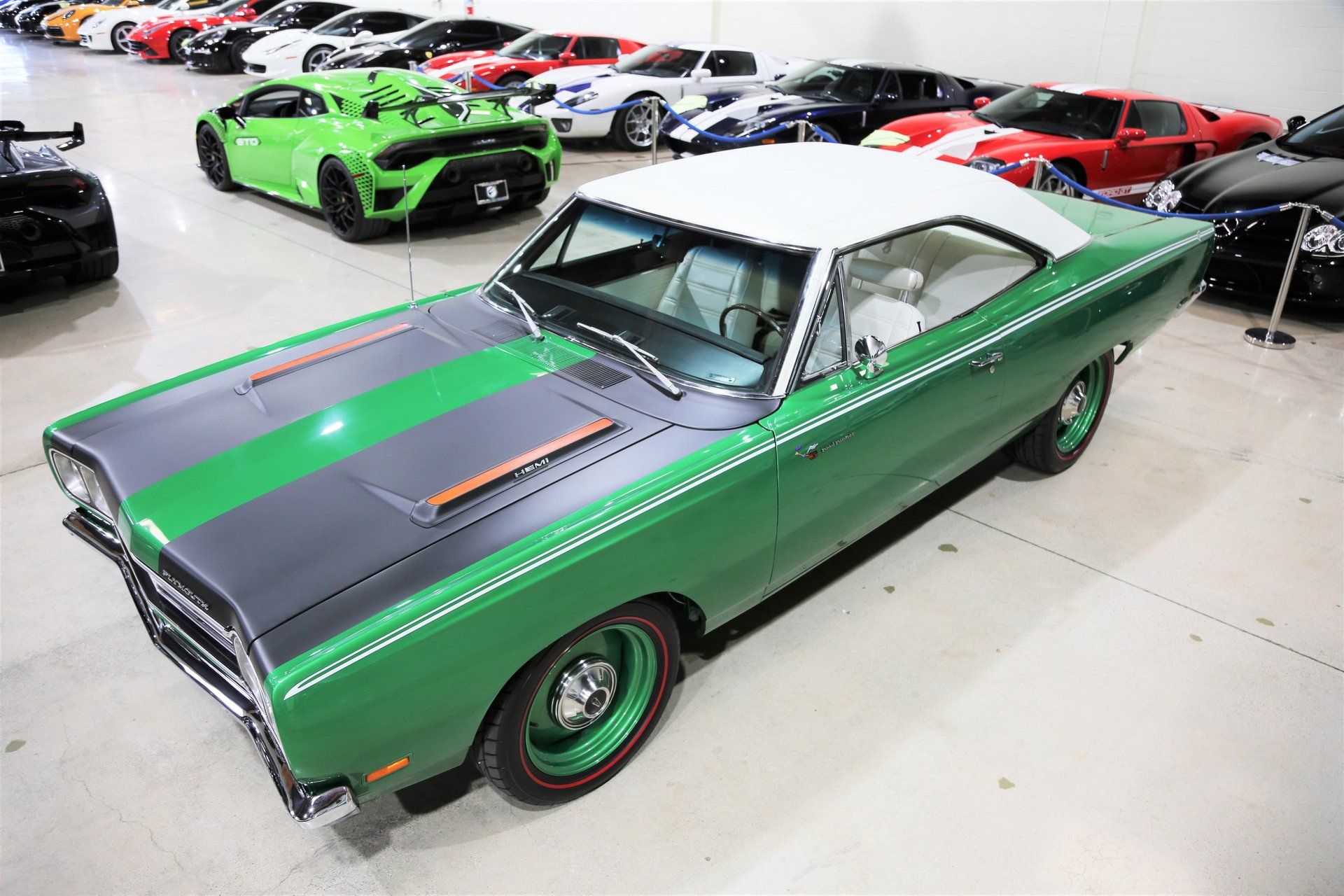 See it here.
2018 BMW M5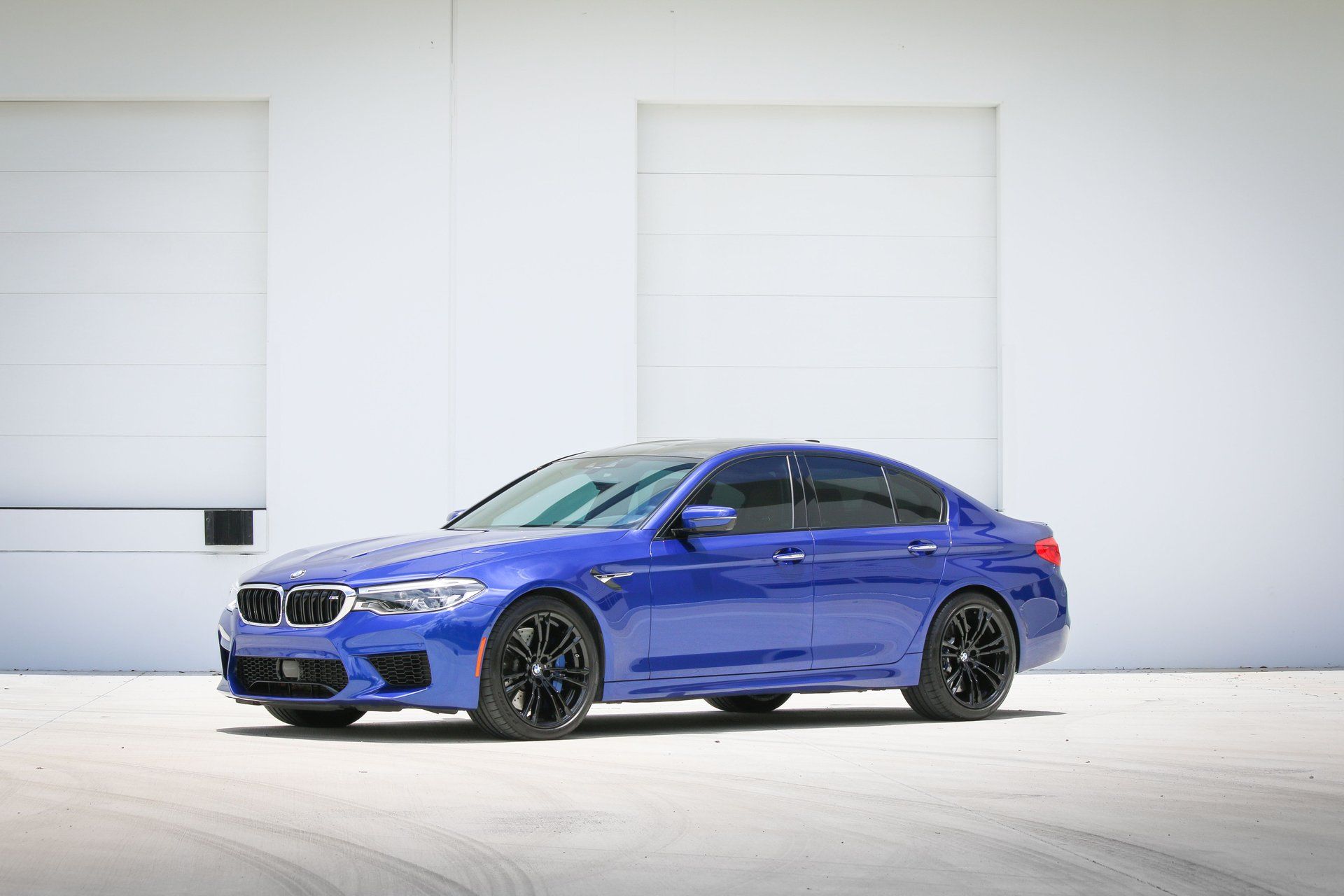 See it here.