The ultimate go-fast mommy mobile…
---
Fast three-row SUVs has been a growing trend in the auto industry for the past few years, because every parent needs little Timmy to feel the Gs as they launch hard off the line at a red light on the way to guitar lessons. Special Vehicle Engineering has decided this is what parents really want, at least to a limited degree, so it's releasing the first-ever Yenko/SC Tahoe and Suburban. We bet nobody back in 1969 saw this one coming.
Learn about the convertible grocery getter Porsche almost made here.
Of course, the main attraction of these hot SUVs is the engine. SVE actually serves up two options there. One is the 5.3-liter V8 pushing 700-horsepower and the other is the 6.2-liter V8 with 800-hp on tap. Both are a huge jump from what you get fresh off the assembly line, guaranteeing you can smoke Suzy's mom in a race from the school pickup line.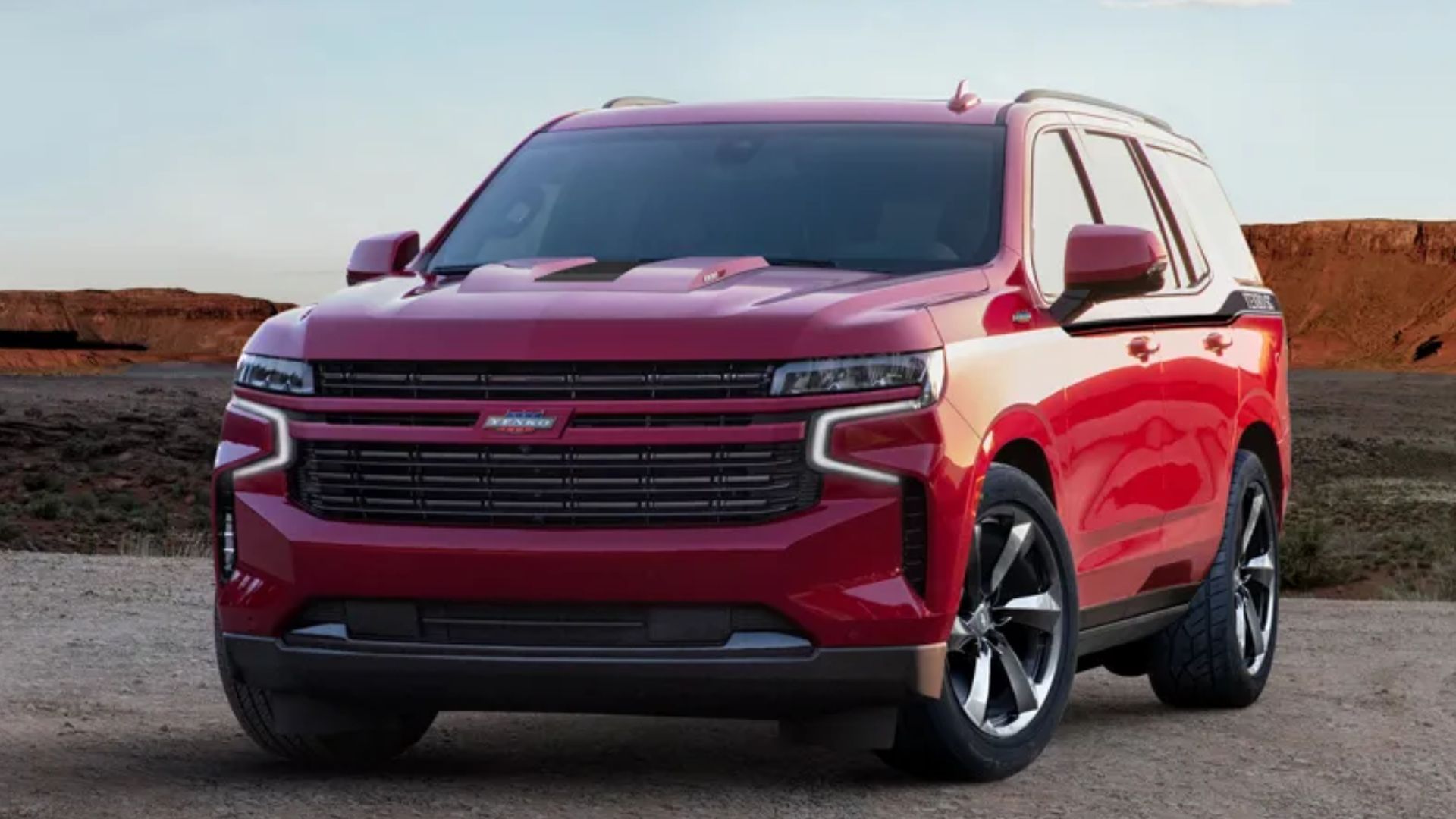 To produce that kind of get-up-and-go, SVE uses a blueprinted aluminum engine block, a race-quality computer-balanced rotating assembly which includes a forged crankshaft/pistons, performance cylinder heads, plus a high-output supercharger for forced induction goodness. SVE even throws in a custom stainless steel exhaust system for an appropriate rumble to scare all the minivan drivers.
To further intimidate all the other moms at soccer practice and show them who's the alpha, your Yenko comes with a burly hood insert featuring black louvres. You also get 22-inch wheels in gunmetal, stain black, or satin black with a red line and Nitto performance tires. Those are perfect for showing off the red Brembo 6-piston big front brake calipers.
Adding the sport suspension lowers the SUV 2 inches in the front and 3 inches in the rear, giving it a more aggressive stance. An optional Black-Out Trim Package makes the Tahoe/Suburban look more sinister. You can even have SVE paint your chrome front grille cross bars and liftgate accent the same color as the body, further upgrading the looks of your Chevy. There are also interior upgrades available so you can flaunt your dominant ride all around.
If you really want one of these go-fast mommy mobiles, you can get them at GM dealerships across the United States. They're available only for 2023 2WD or 4WD LS, LT, RST, Z71, Premier, and High Country Tahoe or Suburban models.