Live your wildest fantasies…
---
It's time to live that dream where you track down one highly-collectable, rare car and then have to decide if you'll baby it for years and make bundles of cash or drive it for the sheer enjoyment. That's the decision whoever buys this Nissan Skyline GT-R V Spec II Nur will face and quite frankly we don't feel the least bit sorry for that person. After all, they'll be living everyone's dream of not only owning THE Godzilla, a real R34, a car that's essentially still forbidden fruit here in the US, but getting an ultra-rare version of the R34.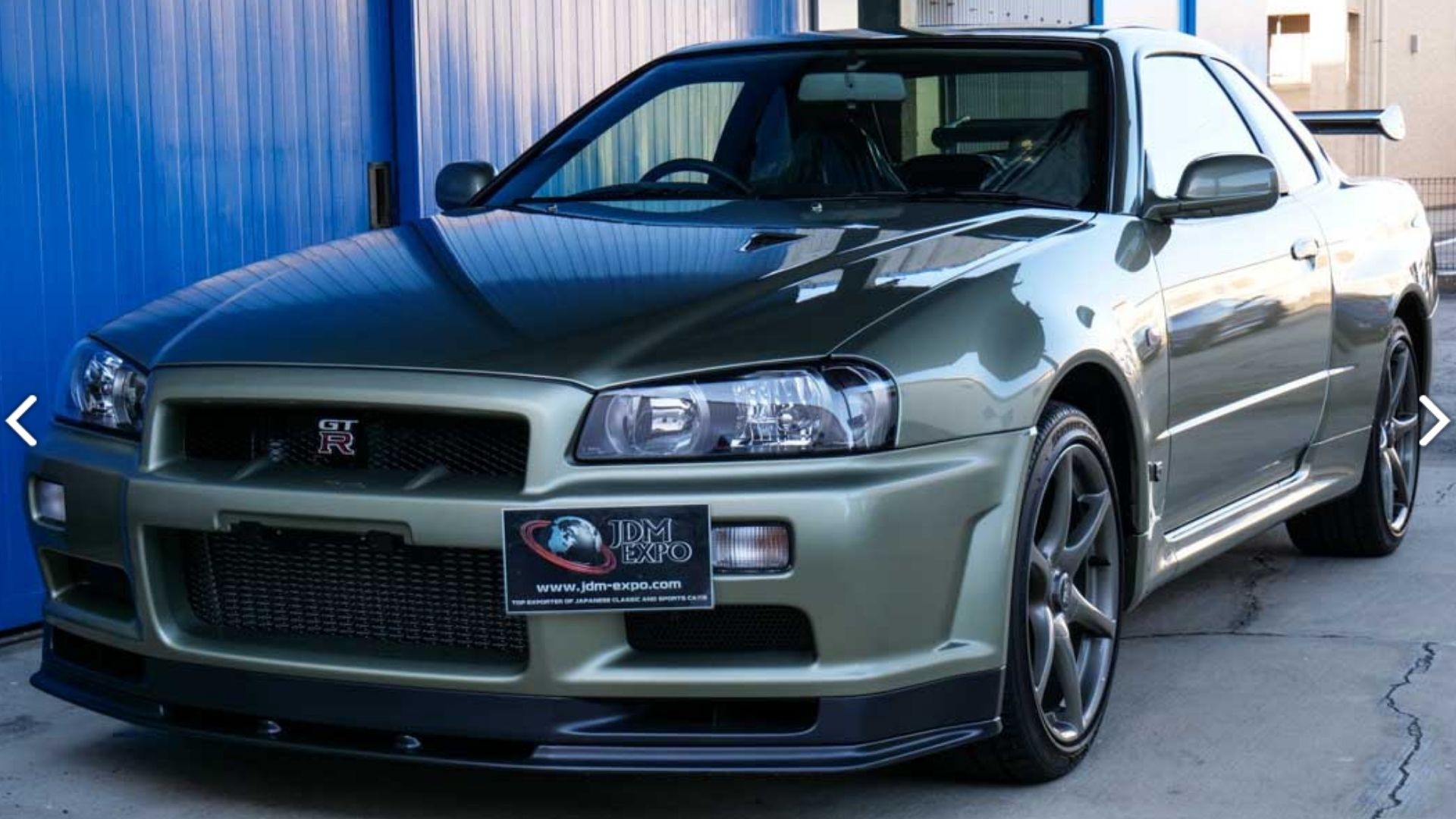 This particular car is advertised with a mere 362 km on the clock (that's about 225 miles). We're not exaggerating when we say this Godzilla is basically a brand new car, even though it rolled off the production line almost 2 decades ago. Someone obviously knew just how special this Nissan is and decided to preserve it instead of racking up the kilometers, then they cashed out their chips.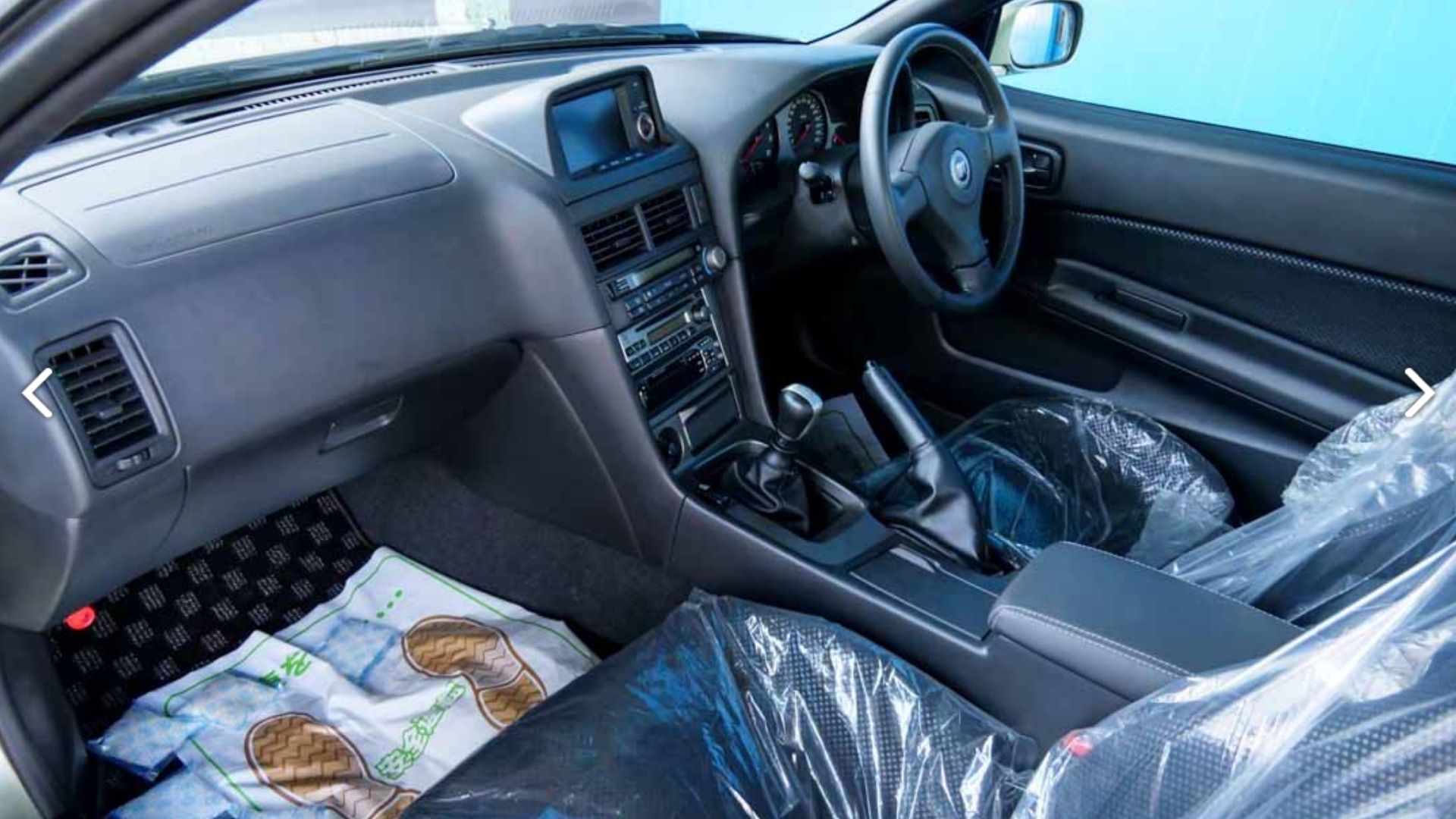 Nissan only built 718 V-Spec II Nurs during the R34's 1999-2002 production run. The color which graces the body panels of this car, called Millennium Jade, sure looks amazing. It also adds to the rarity of this vehicle since it was applied to a mere 156 V-Spec II Nur models.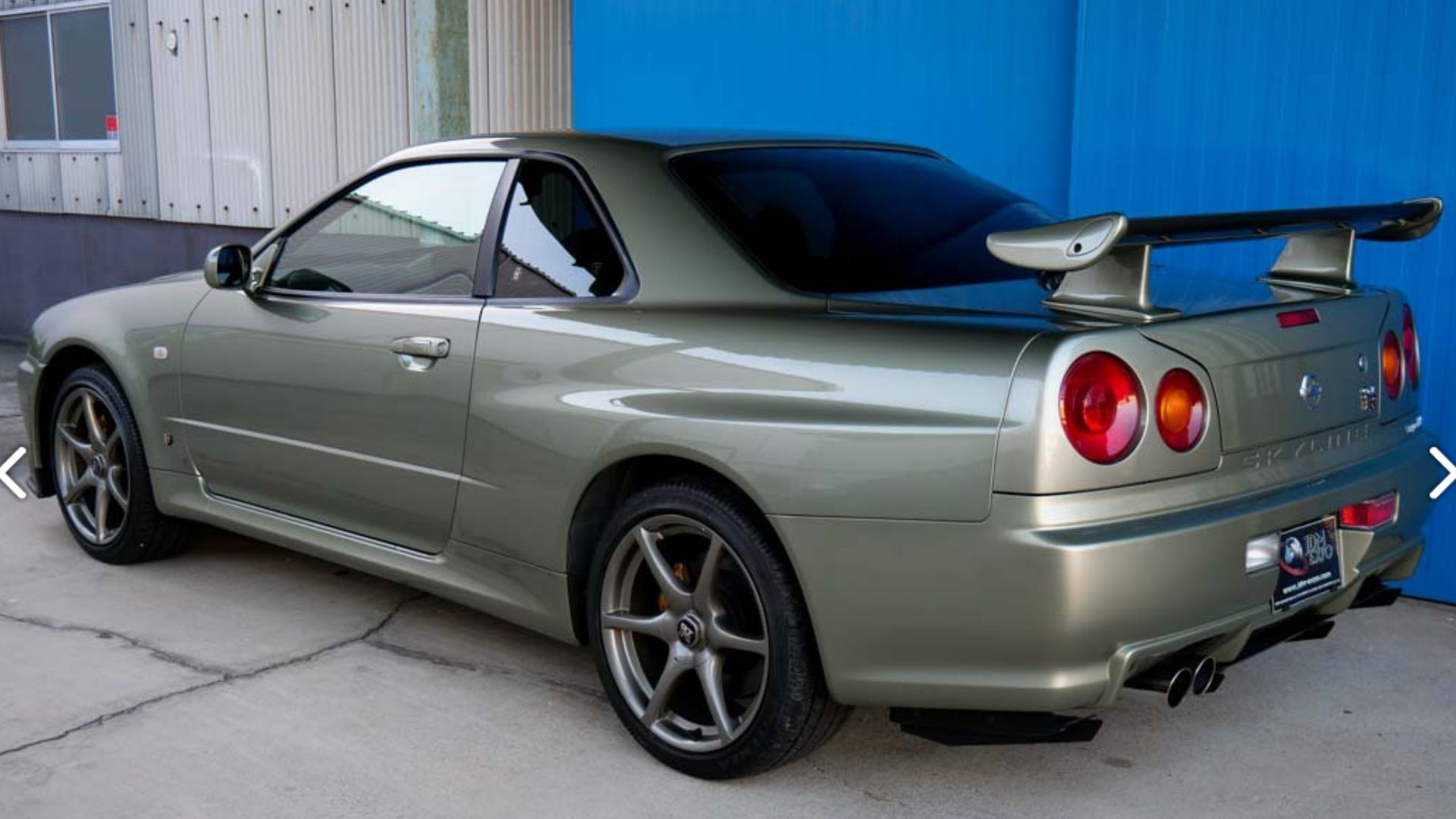 Many special versions of the R34 Nissan GT-R were released during its production run, keeping collectors and enthusiasts plenty engaged in what many still consider the most exciting version of Godzilla. Each one added some cosmetic and performance changes to the car, too many to list here.
Back in 2000, Nissan introduced the V-Spec II version of the GT-R, hailing it as an even more aggressive performer than the astoundingly impressive run of R34s up to that point. Among the many small tweaks added was a stiffer suspension, bigger rear brake rotors, iridium center console, aluminum pedals, as well as a lightweight carbon-fiber hood with NACA duct.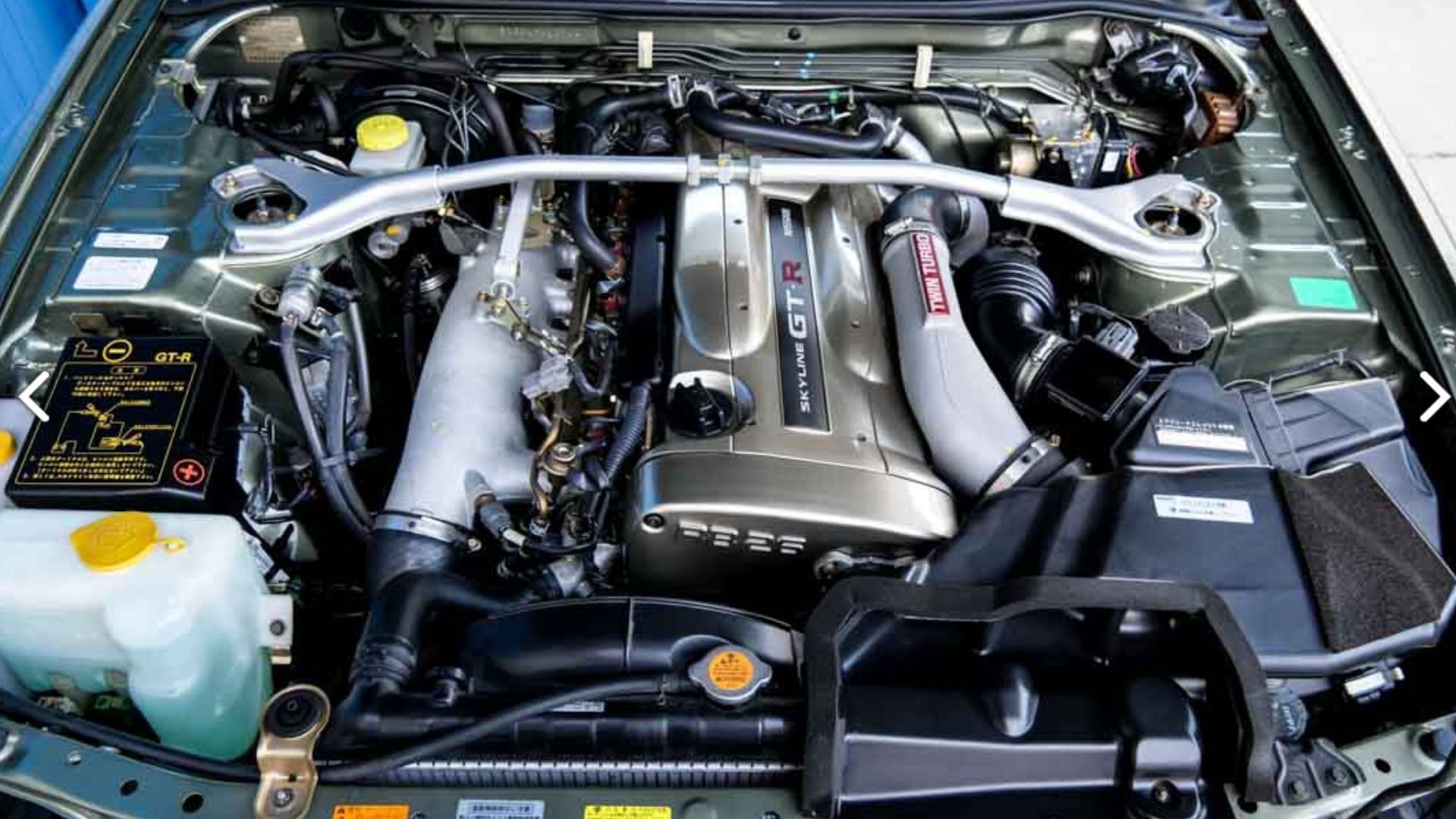 The Spec II Nur was the swan song for the R34, released at the end of the production run in 2002. Named after the Nurburgring racetrack in Germany, the place where Nissan developed the Skyline. Dialing performance up to the most extreme seen from the factory, these cars were given larger turbochargers for more boost.
So, you're probably wondering what's the catch with this Nissan Skyline GT-R V Spec II Nur listed for sale. After all, one doesn't come across any R34 legally imported into the United States without some sort of catch. Well, to be completely honest there is a big one, but if you might still think it's not a big deal, depending. The catch is the listed price is a whopping $485,000.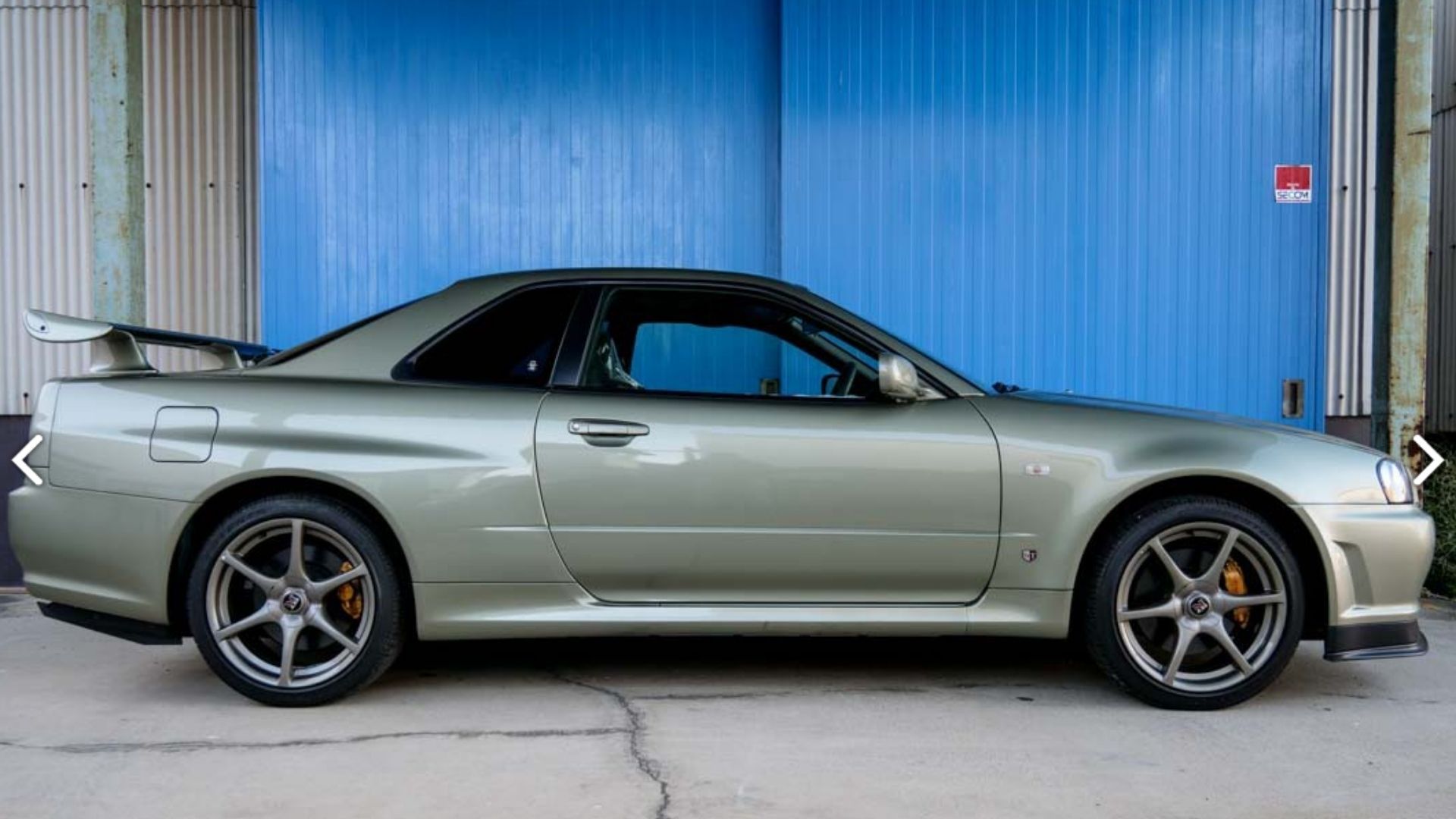 Yeah, that puts this Godzilla well out of reach for most of you, believe us we get it. Someone will eventually think the price isn't a big deal and will snatch this up, but it's a question of when. The car's been listed since October and it's still around, but it could be gone tomorrow, in part because any R34 is essentially guaranteed to be a red-hot collectable for the foreseeable future. Even if you don't like JDM cars this could be a lucrative investment.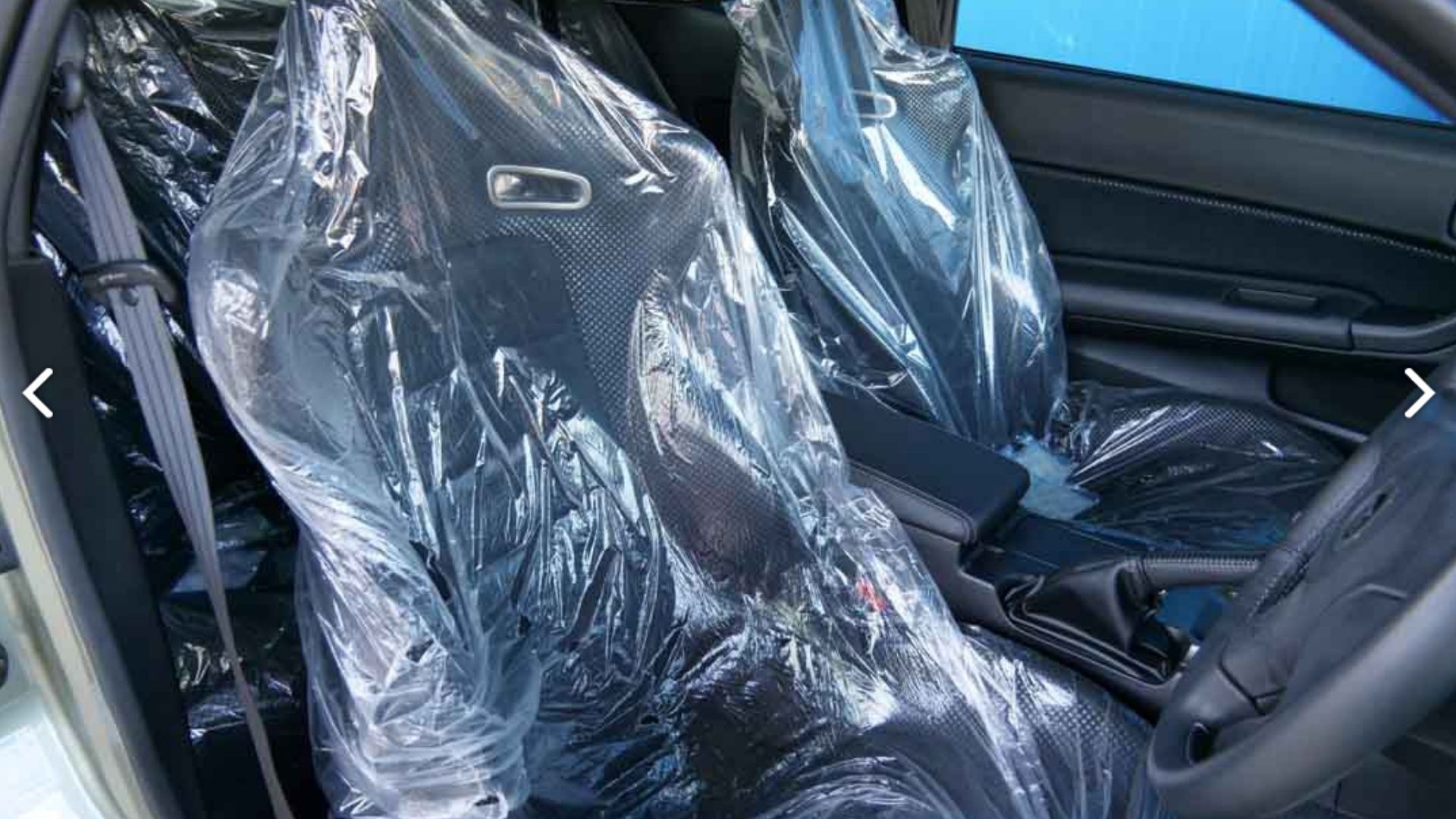 If you're interested in this pricey but compelling 2002 Nissan Skyline GT-R V Spec II Nur, it's listed for sale through JDM Expo, an import and export company based out of Japan. We're sure there are a lot of lookers, but these guys will no doubt treat serious inquiries well.
Check out the listing for yourself.