Bad to the bone and electrified is apparently the story…
---
Dodge has over the years built up a reputation for being the bad boy of the auto industry. At times that reputation has taken a bit of a hit, but despite the mocking coming from those wearing jackets with elbow patches (some of whom are automotive journalists), the brand eventually resurrected its muscle car focus, admirably going in a direction few if any dared even think about. Dodge CEO Tim Kuniskis seems to think that era not only isn't coming to a close, but that the brand is amping the bad-to-the-bone attitude up.
Learn why Jeep is dropping the Hemi V8 for Grand Cherokees here.
If that made you laugh, you're not alone. Plenty of enthusiasts believe the good times for Dodge are ending as the brand leans heavily in the direction of electrification. Undoubtedly, it's doing so under the direction of Stellantis, which wants to make different governments happy. Meanwhile, it's Kuniskis' job to spin this as an act of rebellion and defiance, you know, because branding.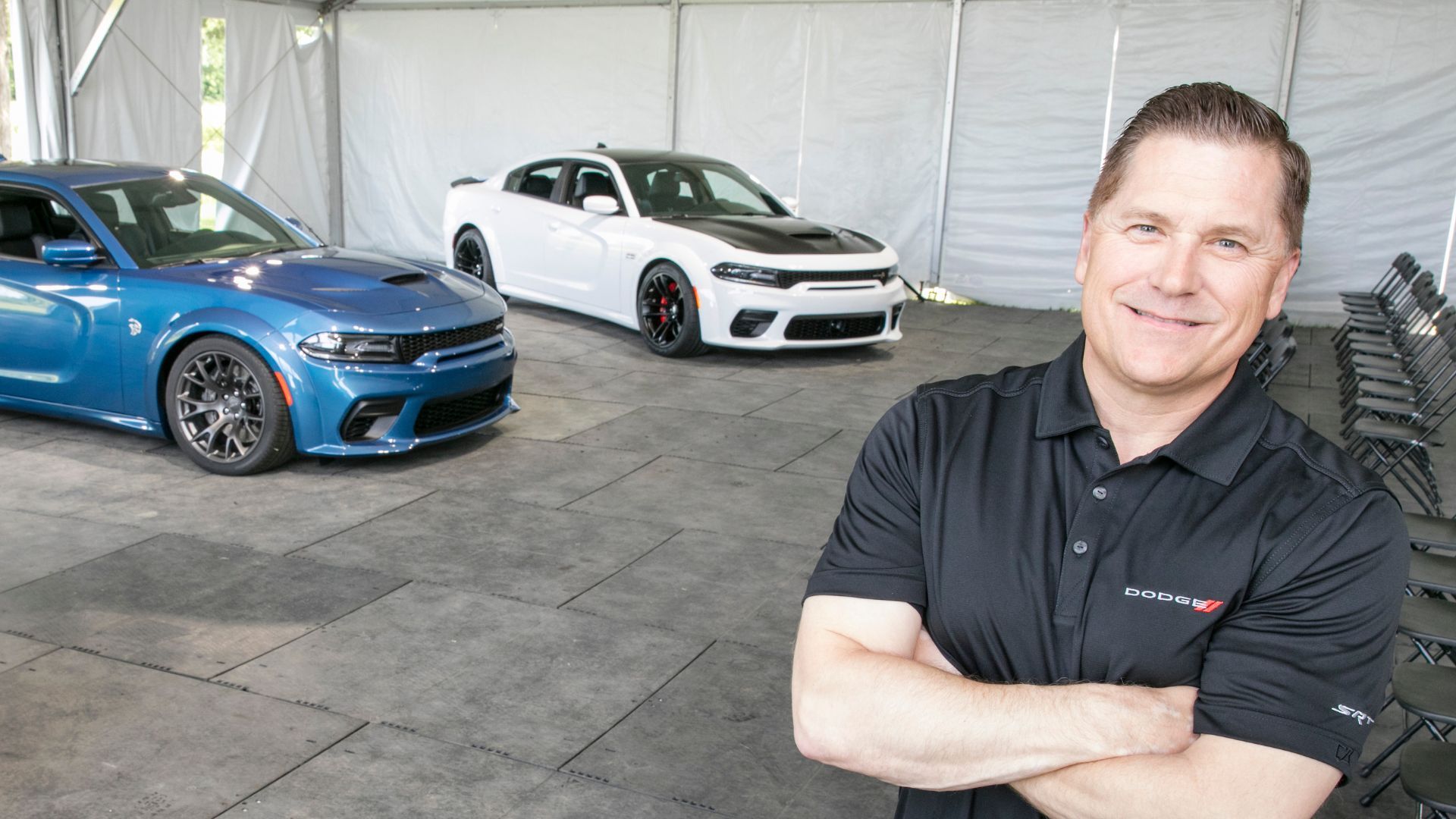 At a press event recently, Kuniskis continued this song and dance, telling journalists that GM and Ford are "going in one direction" while Dodge will "go in another direction." From what we can tell, those three automakers are going in the same direction: electrifying and downsizing engines. Sure, it might be at a different pace now, but they're all going to end up at the same place.
Kuniskis seems to deny that conclusion. Instead, he said Dodge won't "chase" the Mustang and Camaro. He went on to claim going in the direction of a battery-electric car, the Banshee concept vehicle, proves the brand is striking out on its own. According to the head of Dodge, "the whole industry is going towards UVs" or crossovers. That's funny, I seem to remember Dodge trying to get us all excited about the new Hornet, which is in fact a grocery-hauling crossover, but never you mind that!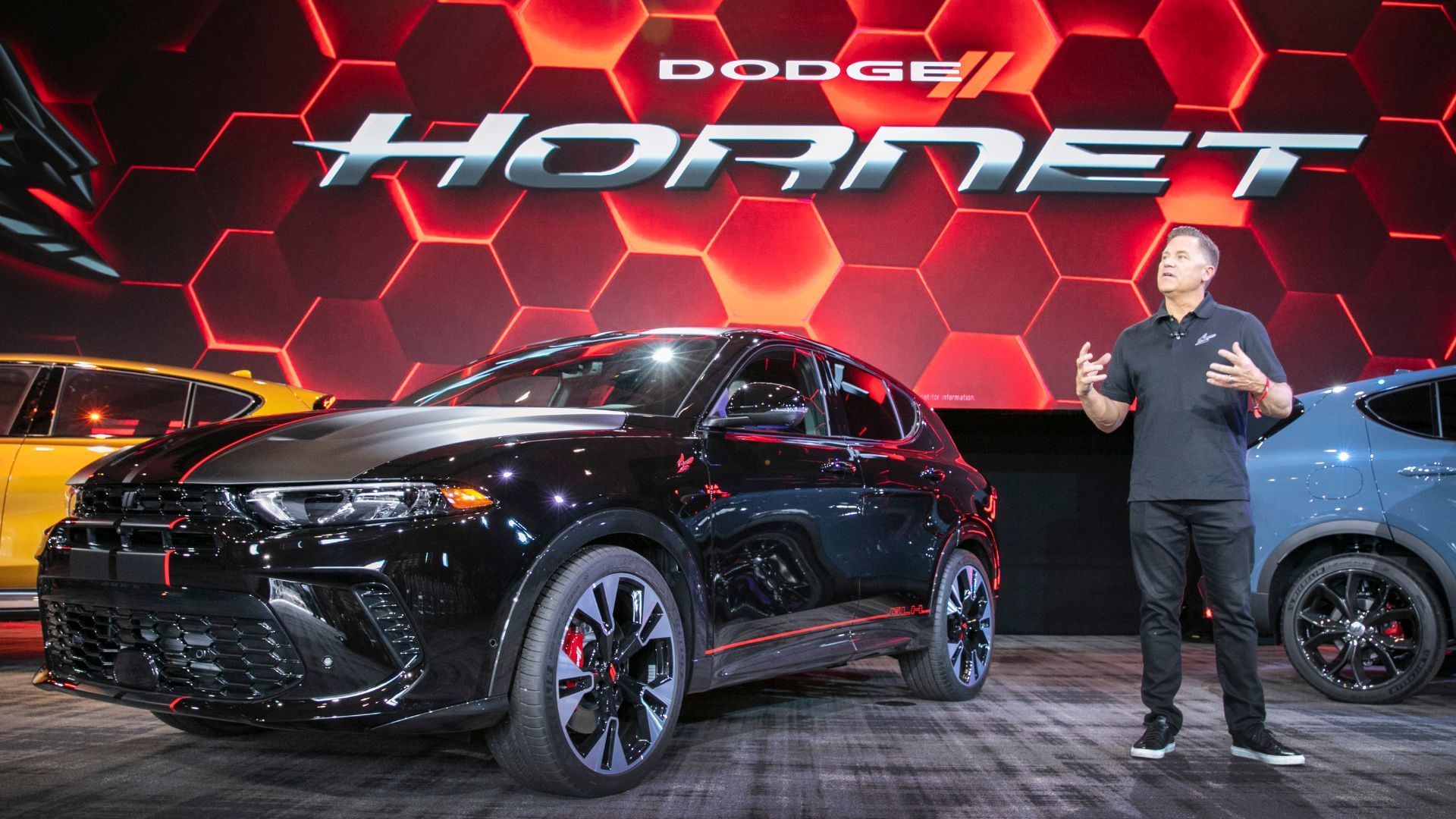 What Kuniskis is clearly referring to is how Ford has slapped a pony badge on the Mach-E as well as the rumors Chevy will make a Camaro crossover in the future. Dodge now has two crossovers and I wouldn't be surprised if a third and fourth are added in the coming years.
While the Mustang and Camaro haven't gone electric yet, that's coming soon enough. With Ford and GM both leaning into EVs as the supposed future of the industry, Kuniskis' claim Dodge's push to make electric "muscle cars" makes it unique is just plain laughable.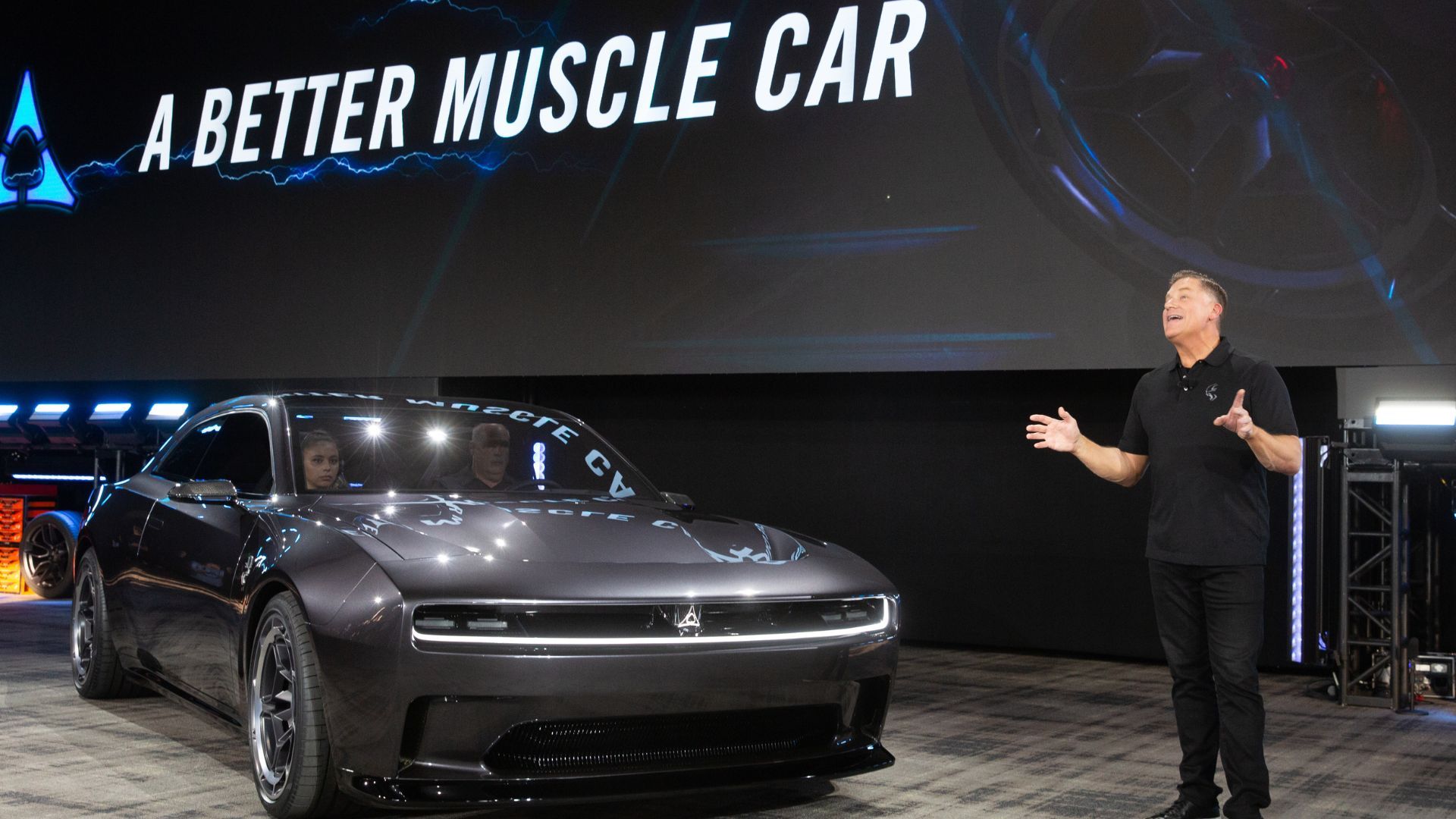 One of the best approaches when engaging in branding is to be authentic. Sure, Kuniskis has probably been painted into a corner by his superiors, but the man could at least shoot straight with us instead of making ridiculous statements.
Just the cherry on top is the fact at the moment Dodge has zero EVs coming to market. That's right, the Banshee is just a concept with no go-to-market date announced. Instead, Dodge will be offering turbocharged inline-six engines instead of the burly Hemi V8s as an act of compliance as CAFE standards and other government regulations around the world are tightened. In other words, no matter what kind of window dressing Kuniskis and his team tries to give Dodge, its days of being bad to the bone, a rebel that does what it wants, are officially over.
Source: Muscle Cars and Trucks
Images via Stellantis