Take a stroll through the secretive man cave…
---
You'd expect out of all the celebrities out there a seven-time NASCAR Series Cup champion like Jimmie Johnson would own quite the car collection. As it turns out the man does and we get to enjoy a tour of the secretive warehouse where he hides all of these amazing rides and more.
Watch a guy drive a NASCAR race car through a McDonald's drive-thru here.
One of the vehicles stashed away in this undisclosed location is the first four-wheel vehicle Johnson raced, a little Superlite which he has kept as a reminder of his roots. Speaking of roots, he also has the 1979 Suzuki JR50 he was given as a Christmas present when he was 4 years old. It was also the first two-wheeled vehicle he learned to race.
Another famous race vehicle he has is the Baja 1000 truck he crashed. It was restored and raced after that incident in Mexico, but Johnson later tracked it down and had to make it his, applying all the livery and other details just as it was back when he raced it.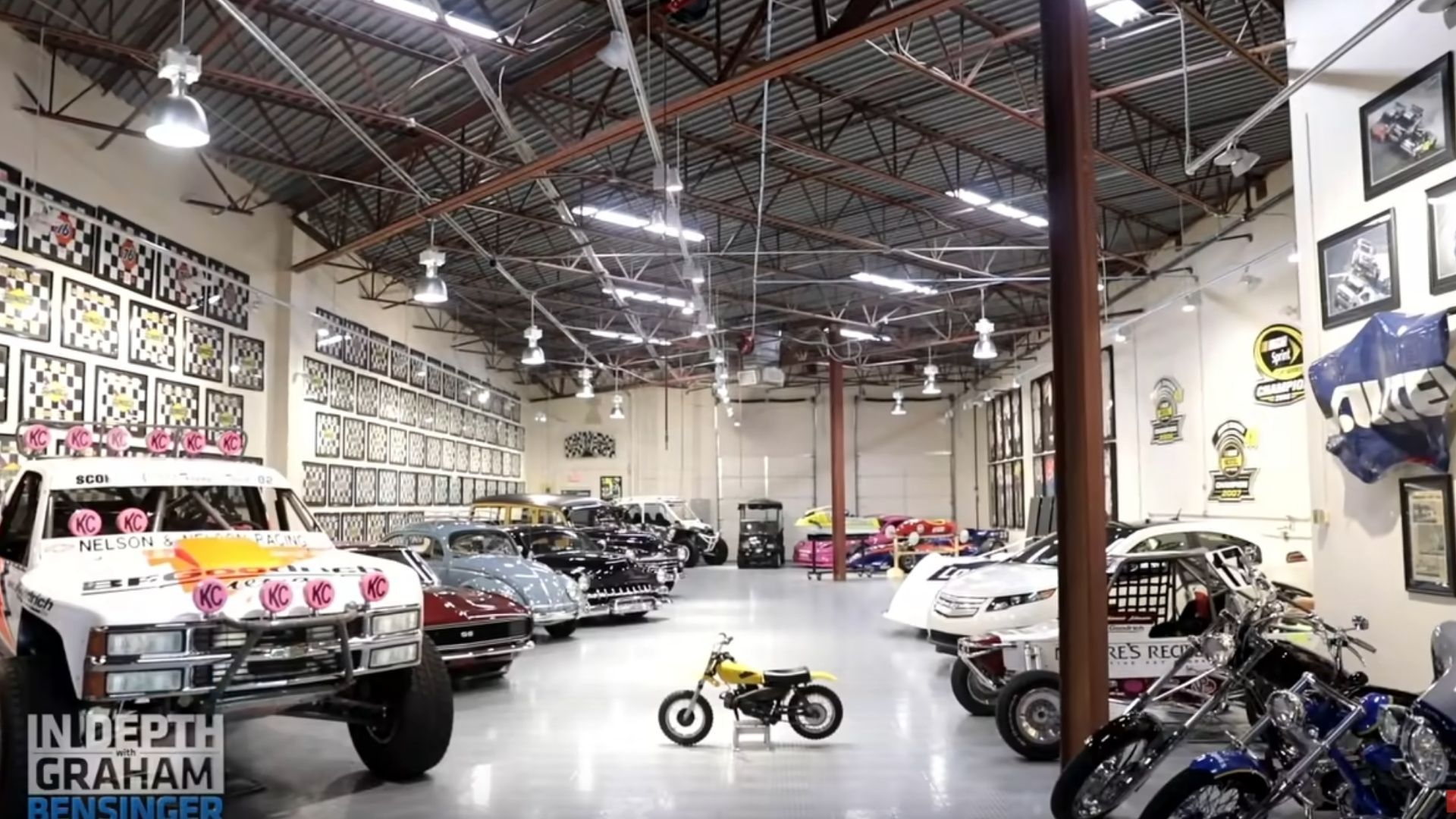 As you would expect, Johnson has some nice classic muscle in his car warehouse. The 1967 Chevy Camaro SS he owns is beautiful. It looks like it's been through a nut-and-bolt restoration and the man says it's been passed through "two or three generations now" so it's probably seen some action in its day.
Not all the cars in Johnson's warehouse are GM products. He was gifted a Ford woodie wagon, something he says fascinated him while he was growing up in California. However, we think he probably keeps the thing as far away from water as possible because those wood panels looks nice and straight.
One car we didn't necessarily expect Johnson to own is a 1951 Mercury with shaved door handles and a set of fuzzy dice hanging from the rearview mirror. It's a breathtaking vehicle and a favorite of many, so there's no question why it would interest the racer.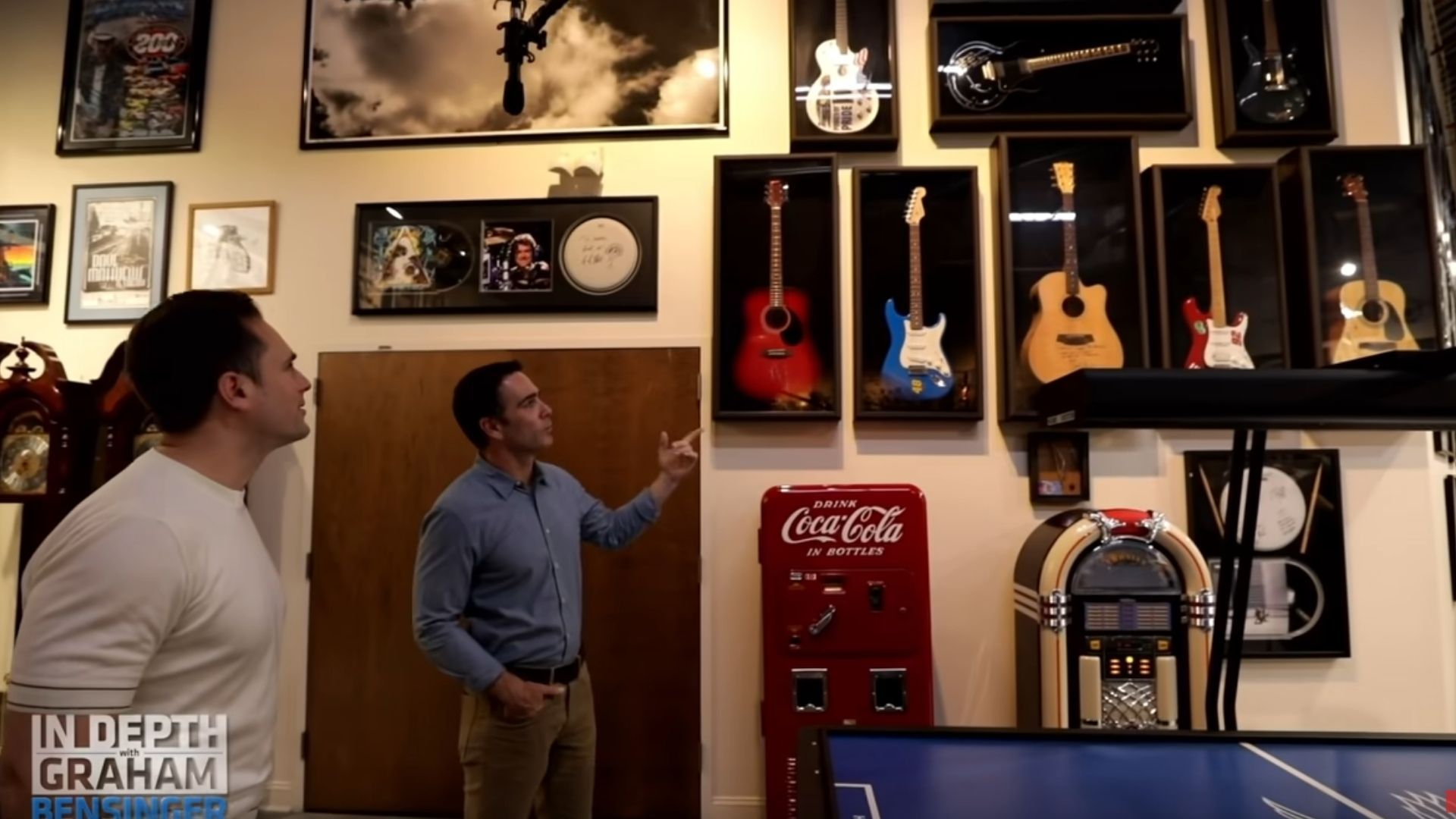 There are other rides in the warehouse, but most either aren't really shown or they're not all that impressive (like the Chevy Volt). Johnson does have different trophies and helmets on display, as well as some other car paraphernalia.
Not everything in Johnson's car-oriented warehouse is automotive-related. The guy also has a nice collection of guitars stashed away, grandfather clocks, as well as a bar setup built in 1890 he transported from Philadelphia to North Carolina.
Journalist Graham Bensinger is the one who takes us on this amazing tour. Check it out for yourself.