This is a unique way of creating buzz at any gathering.
---
It's almost a tradition to chop the top of classic Mercury coupes and you don't have to struggle to understand why. After all, the cars look great with that custom touch, just like this 1951 Mercury which is being auctioned right now. You get that cool, almost old-school gangster look everyone just eats up, especially since this car is black with sparkling chrome accents.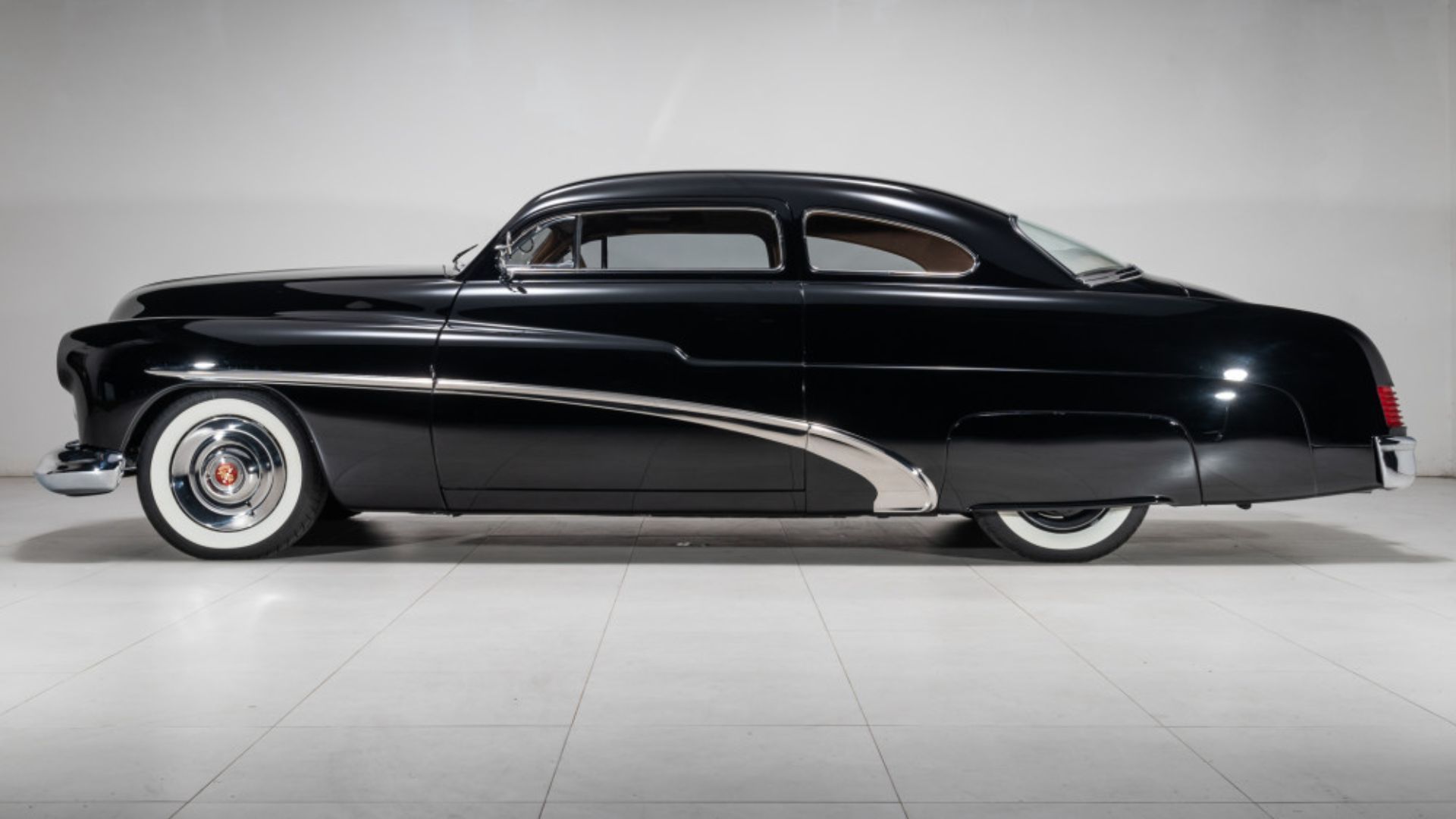 While you might at first just notice the three-inch chop at the top, the customizations for this car are literally everywhere. It rides lower thanks to a set of new springs. Then the body has a different look with the combination of a nosed hood with rounded corners, shaved door handles and emblems, decked trunk lid, restyled bumpers, 1953 Buick side trim, molded grille shell with 1952 DeSoto grille and additional teeth, flush-fit skirts, and 1954 Mercury taillights. This really is quite the car to sit back and admire.
Thankfully, this isn't yet another LS-swap car. In fact, the factory-original Flathead V8 is still installed. It's been modified with Offenhauser aluminum heads, Edelbrock dual intake manifold, two Stromberg 2-bbl carbs, headers, and Smithy's steel pack mufflers. To top off that setup, a 3-speed manual transmission is bolted up, promising plenty of fun on the street.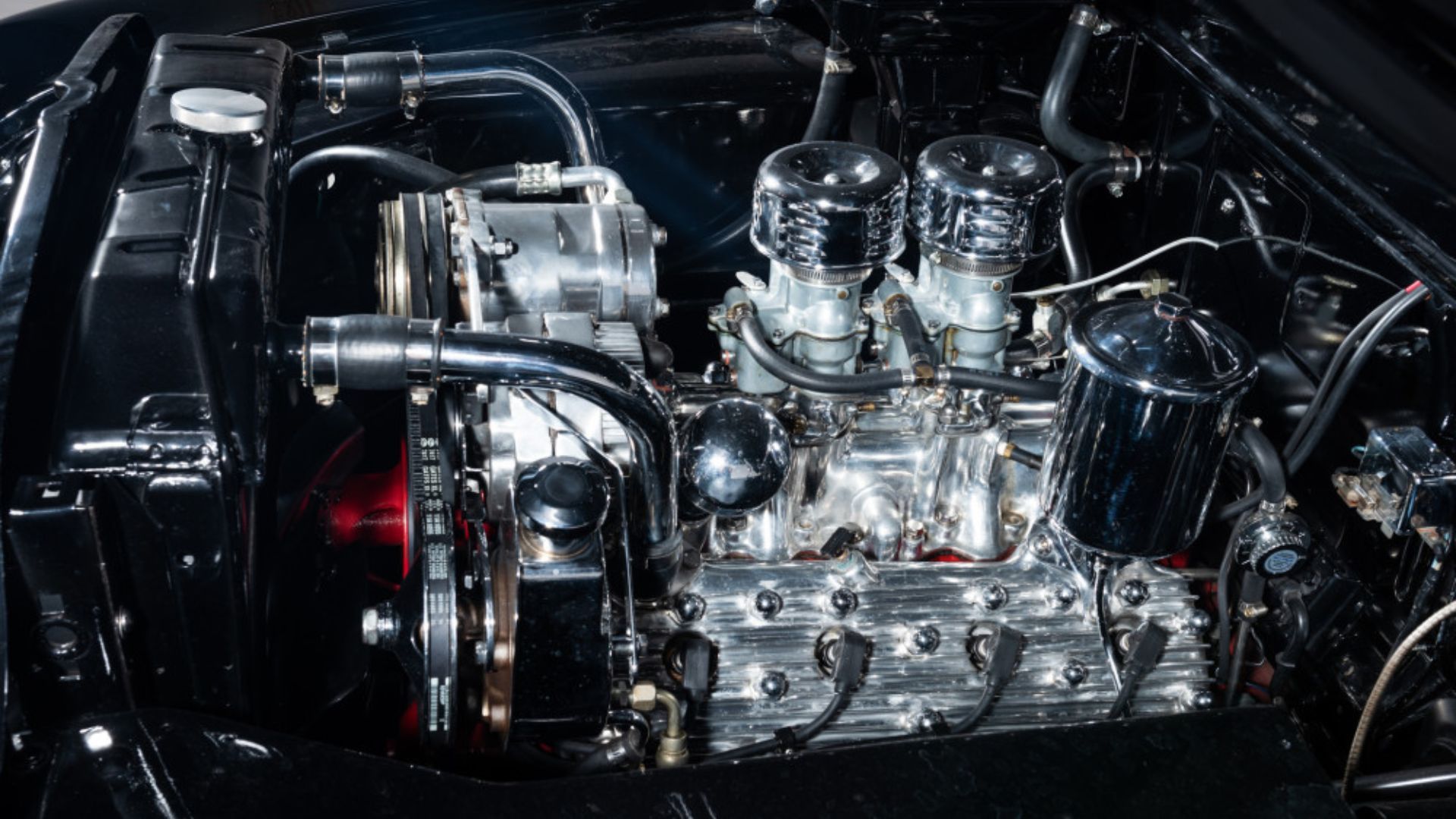 Looking absolutely tremendous, the black and tan leather interior was inspired by the Hirohata Mercury. There's also a Desert Camel UltraSuede headliner, Mercedes Saffron fine tuft carpet, modern cabin lighting, Dakota Digital instruments, and a modern Pioneer sound system. Installation was done by Vic Kitchens Custom Upholstery in Lake Havasu, AZ.
Some modern features have been installed in this Merc, namely the electrical system having been upgraded to 12-volt. You also benefit from power steering and a Vintage Air system. There's an extra-capacity fuel tank added, too.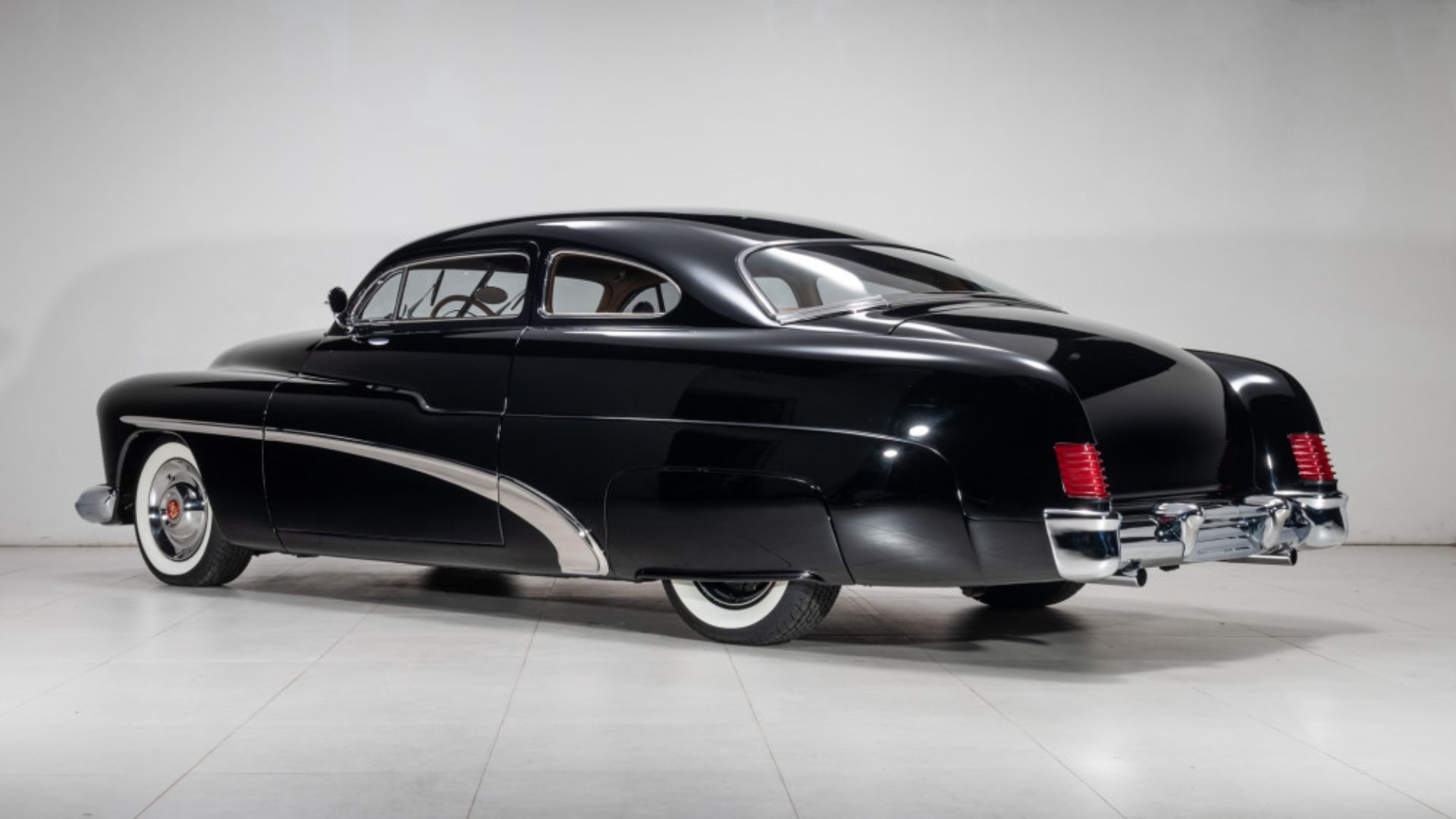 This 1951 Mercury has the touches of a professional job all over the body and rightfully so since the work was done by Arizona Street Rods in Phoenix. This car was featured in the May 2010 issue of Rod & Custom Magazine and has been honored with a Boyd Coddington Top Ten Award. Needless to say, this would be a highlight in anyone's collection. Since it's being auctioned right now, it's time to make a plan and place a bid.