According to a leader in classic and collector car financing, people are buying cars at an insane rate.
---
For months now, we've been reporting about car shortages and low inventory of all cars, but more so with collector grade car models. With large chain dealerships not willing to share sales data with the public right now, it's been hard to gauge if people are actually buying cars, or if it's just a perfect storm of factors (which it is that too). However, we checked in with the official finance partner of the Motorious classified inventory, and got the answer we both needed and we're hoping for: People are bringing home their dream cars.
Woodside Credit recently released a report to reflect that they have funded over $2 billion for classic, collector, and exotic cars. This major milestone is great for the company, but from a collector's perspective, it's even better news. With people out there actively buying and lenders offering low rates, this is a signal that our cars are still holding in value and people are investing in collector cars. Woodside also confirmed our suspicion that it's the Motorious-niche type cars our readers love, are driving the market.
"We're proud to have achieved the $2 billion milestone at an accelerated rate," said Mitch Shatzen, President and Chief Operating Officer at Woodside Credit. "Our commitment to common sense lending, understanding our clients' full financial picture, and providing the lowest monthly payments in America has allowed us to successfully grow our business."
This information makes us happy for our side of the industry, but it also means more jobs in the automotive fields. Woodside alone grew their workforce by an astonishing 25-percent and had to move to a larger building to fit everyone.
It's also worth mentioning that Woodside Credit offers smoking loan terms. I myself was recently car shopping with a monthly payment in mind, and I didn't have a problem finding a car I wanted with the payment I was comfortable with. Even before factoring in the downpayment, I was blown away at the monthly payments on Motorious, thanks to Woodside, compared to other lenders out there. Let's look at a few examples.
The Hellcat is arguably one of the hottest cars on the planet right now. With big displacement and a blower at under $100k, who doesn't want one?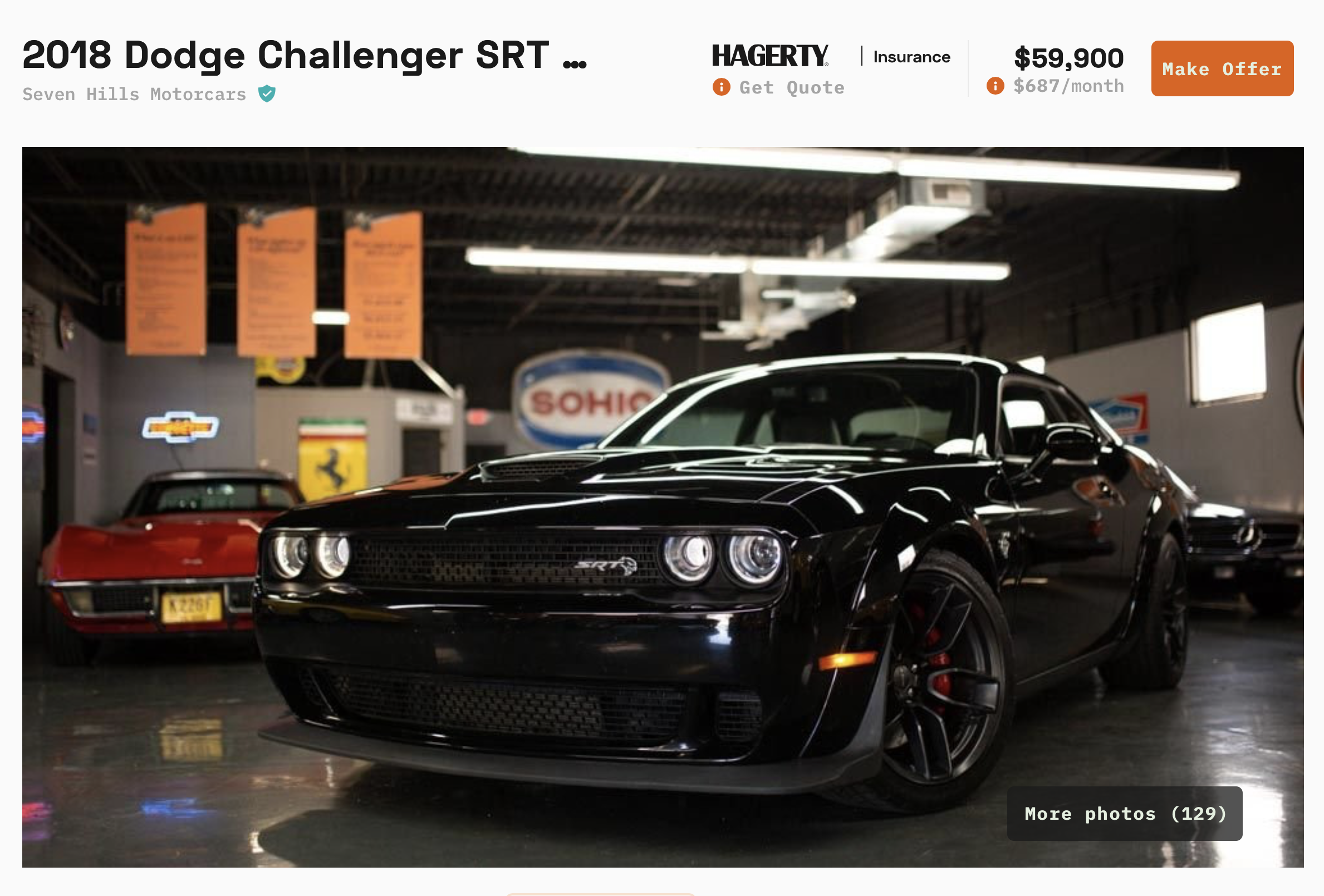 Every other lender is well over $1000 a month at this price point. I am going to stop short on saying which ones I've looked into, but it's not hard info to find.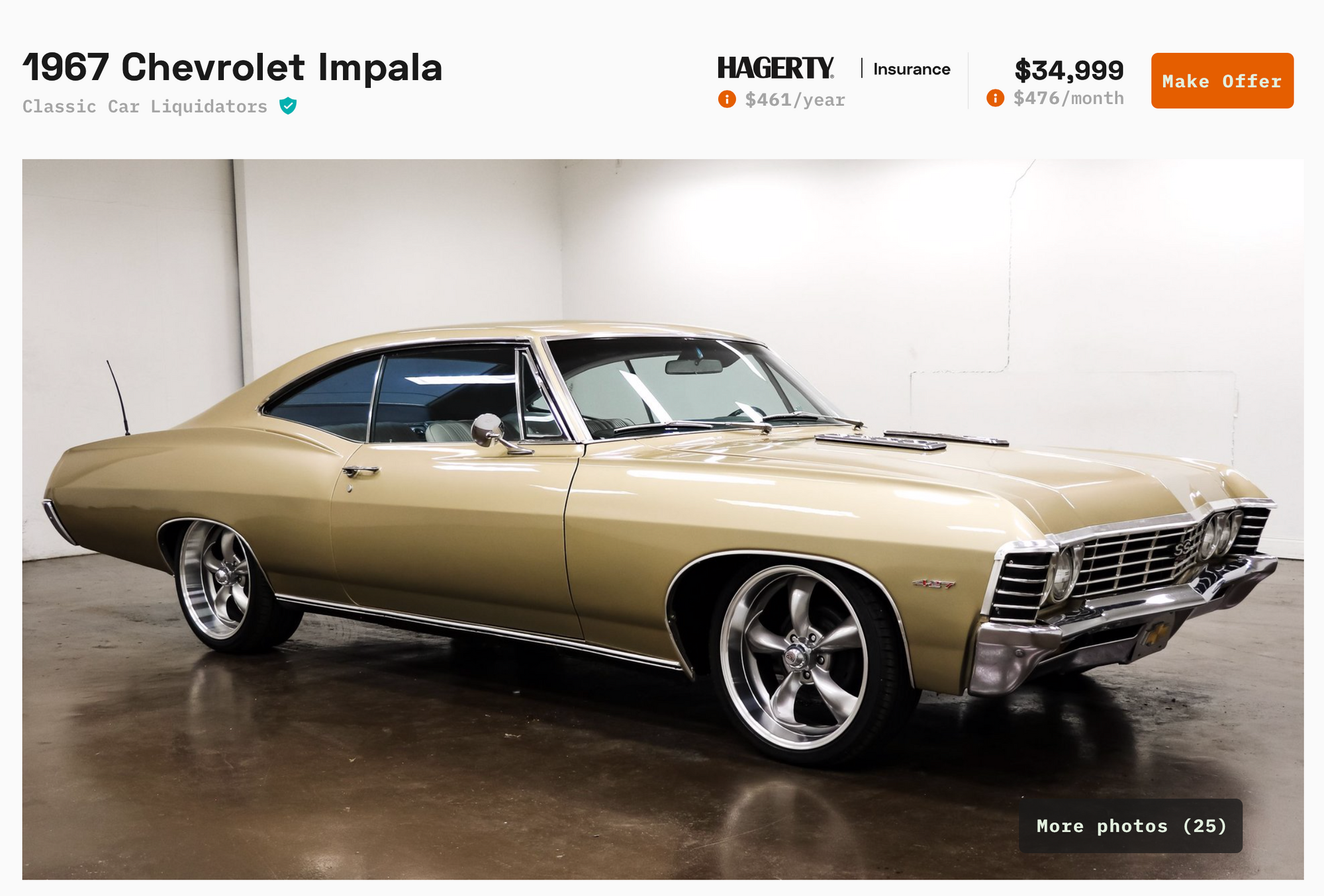 Here's another example at a totally different price point. Because of their flexible options, you can get into the collector car market with a very nice Chevy Impala for less than $500 a month! Truth be told, my husband and I probably spend about that a month on coffee, yes, we drink that much coffee. Using the same sites as the Hellcat, I actually couldn't find an old school Impala, so I found a same price car and it was just a hair under $600/month.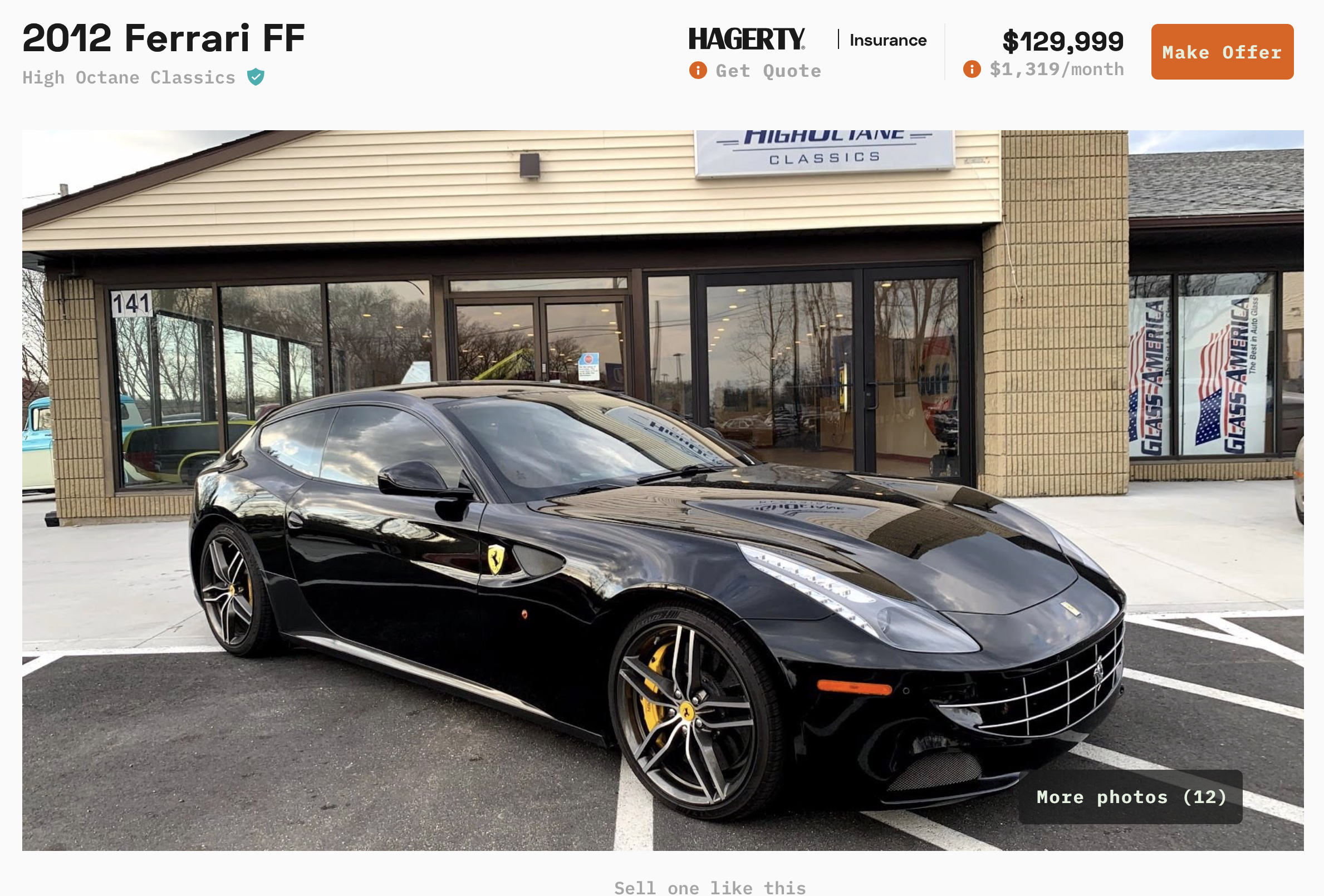 Fancy a Ferrari? Imagine owning one for $1300 a month. I was actually able to find the same car on one of the sites I'm using to compare, and it's listed with a monthly estimated payment of $2883, woof!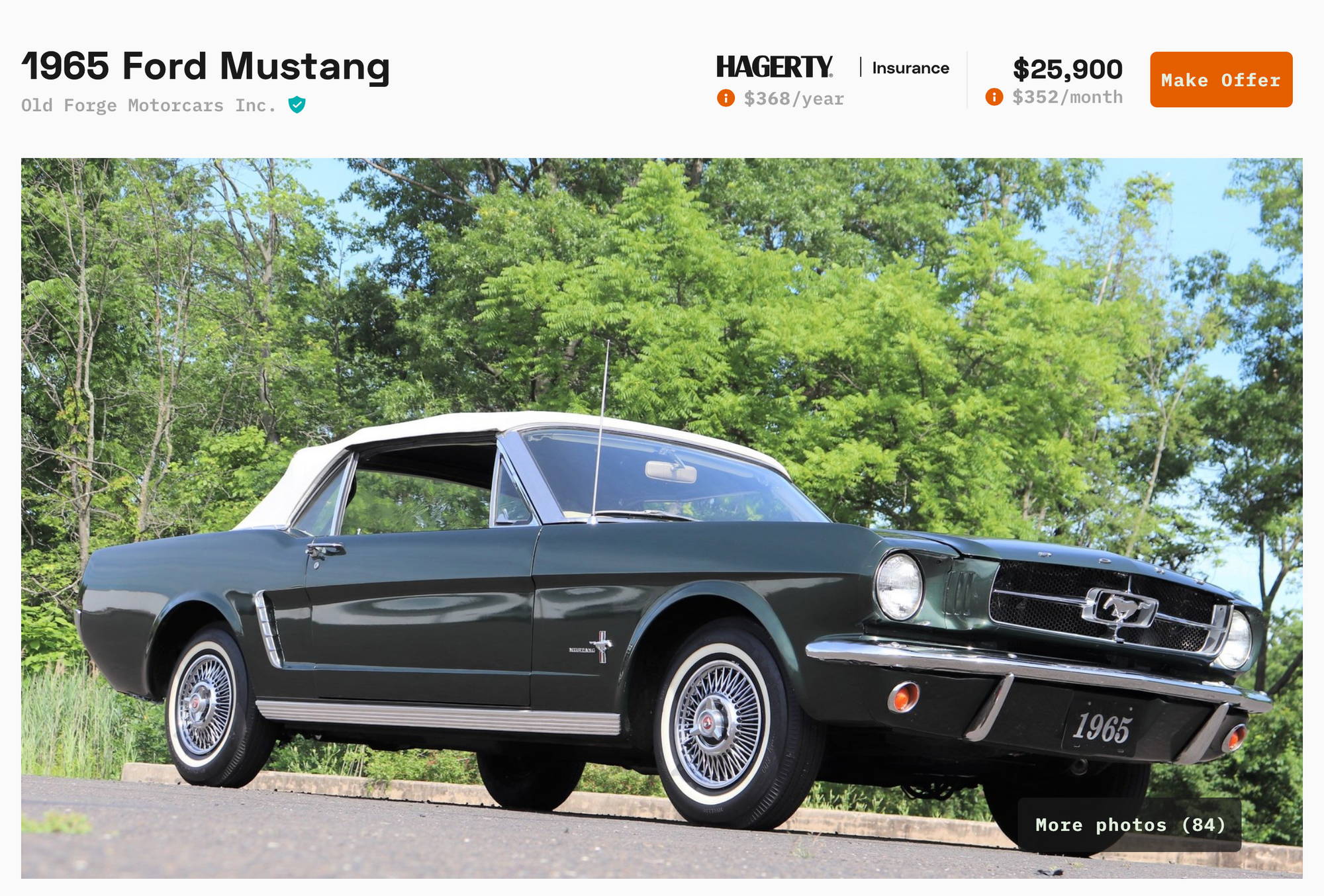 What about America's favorite pony car? $352 a month is a price my teenager could afford. Once again, the sites I'm looking at aren't interested in selling classic cars, so I had to go off price alone, and the same price is listed at $478/month, so not nearly as affordable.
To add a quick disclaimer to my search, I'm not changing the setting to reflect a larger down-payments on one site versus the other. What's displayed is just the default for the sites I'm looking at. Feel free to browse and see for yourself.
This is just good news all around. The market is healthy, lenders like Woodside Credit are ready to work with you to get you the lowest monthly payment possible, and there's no signs of slowing!