Your neighbor definitely doesn't own one of these…
---
It's not everyday you see a 1990 BMW Z1 like this and for good reason. Considered a commercial flop, the Z1 is a collector's dream come true since they were only made from 1988 to 1991 with a grand total of 8,000 units built. None of those were imported and sold by BMW in the United States, so few have made their way to this side of the Atlantic. These fun little cars have a fascinating history, a unique design, and offer plenty of charm to make investing in one an absolute blast.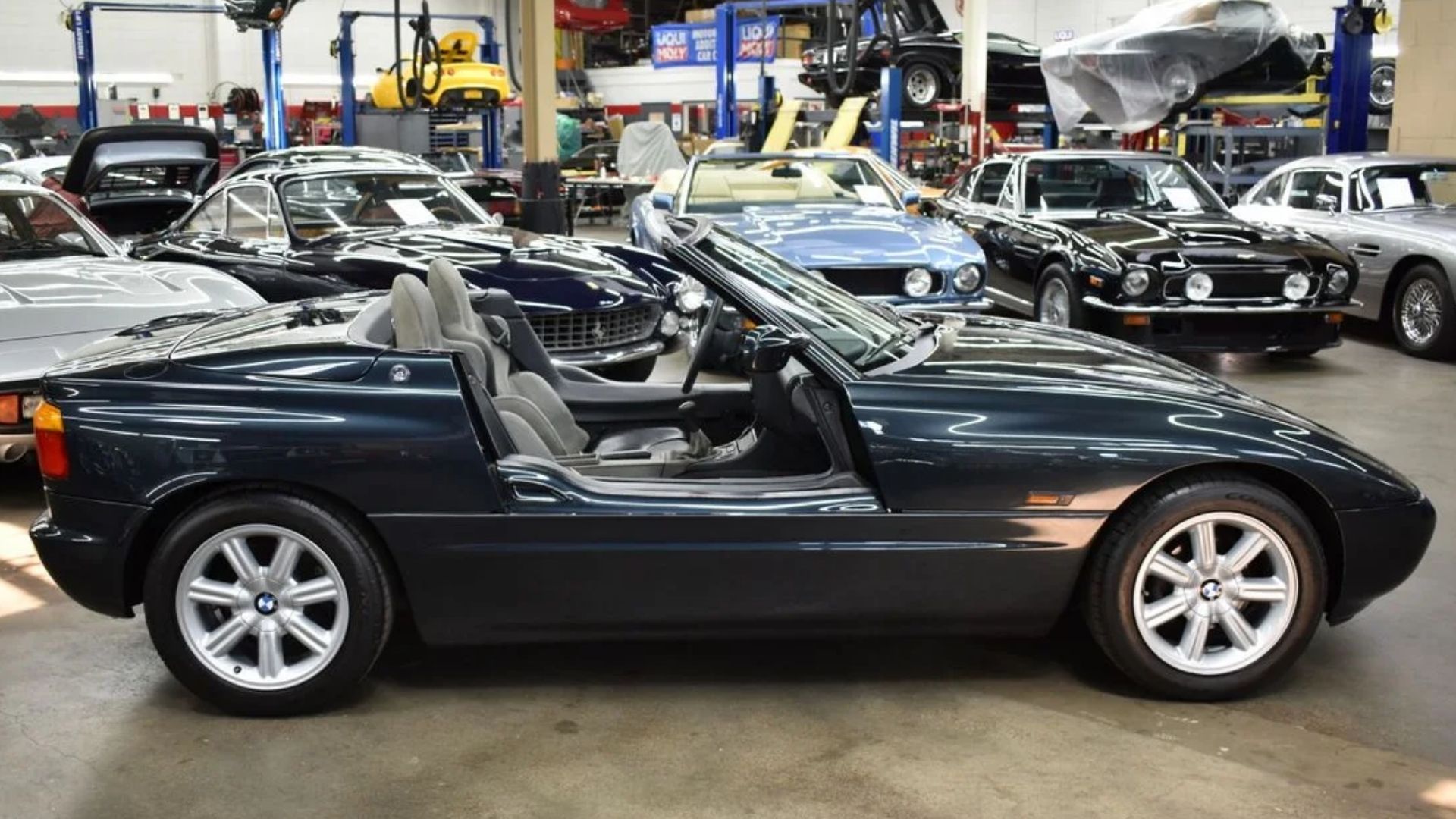 Originally a research project as BMW explored the possibility of using a plastic body panels on a car with a galvanized steel chassis, nobody was supposed to see the little roadster. However, as engineers were testing the car in the field, an automotive magazine in Germany caught sight of it and soon excitement rippled through the enthusiast community about BMW re-entering the sports car market. Flattered by the fawning coverage and encouraging words from its fans, management decided to give the Z1 the green light. The "Z" stands for "Zukunft" or "future" in German.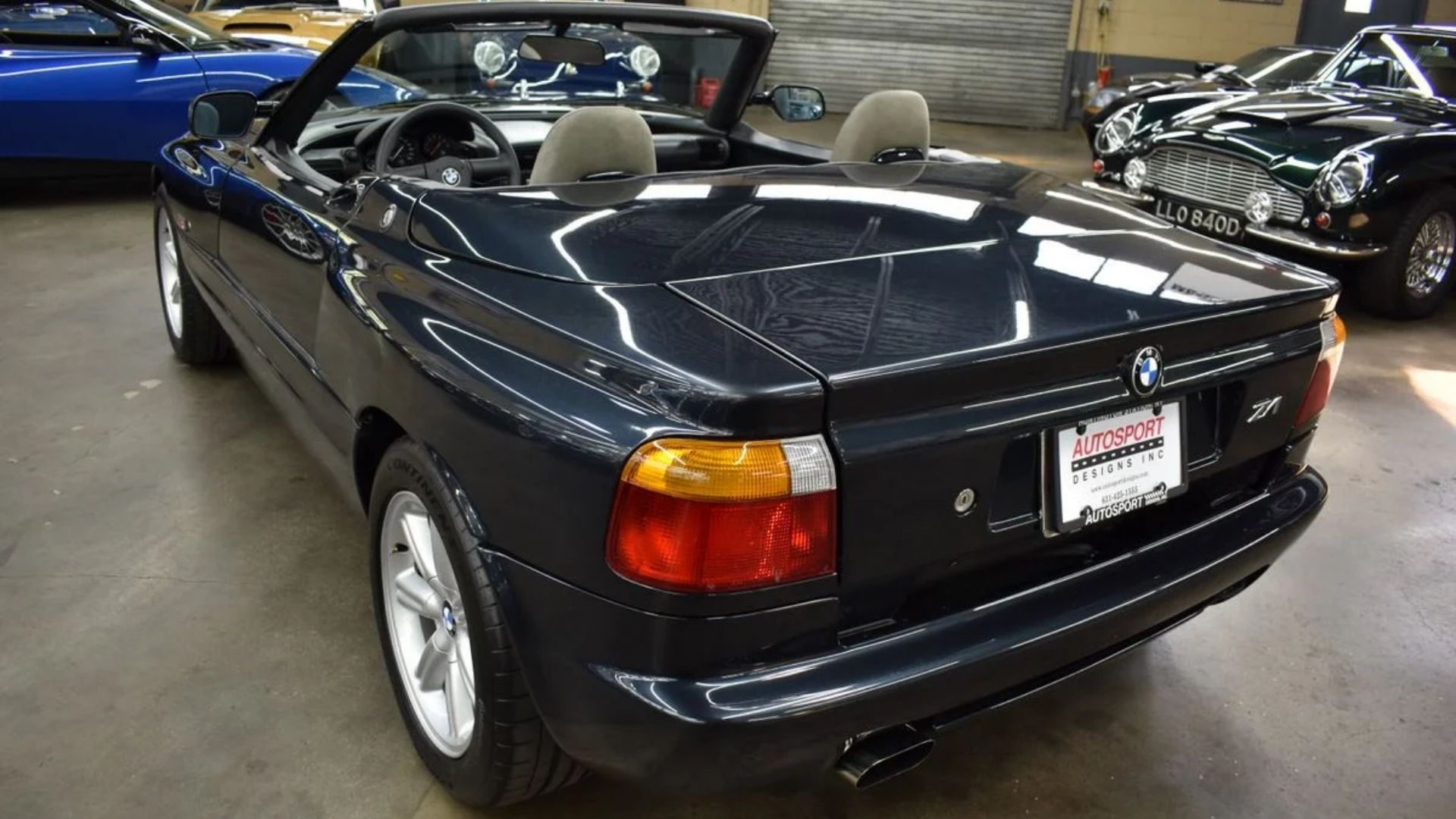 Among the innovative designs on the BMW Z1 are the drop-down doors. They might look removable like on a Jeep Wrangler, but in fact the doors slide down into the steel chassis instead of swinging out like traditional doors. Many owners chose to drive with the doors down constantly, providing even more of an open-air experience.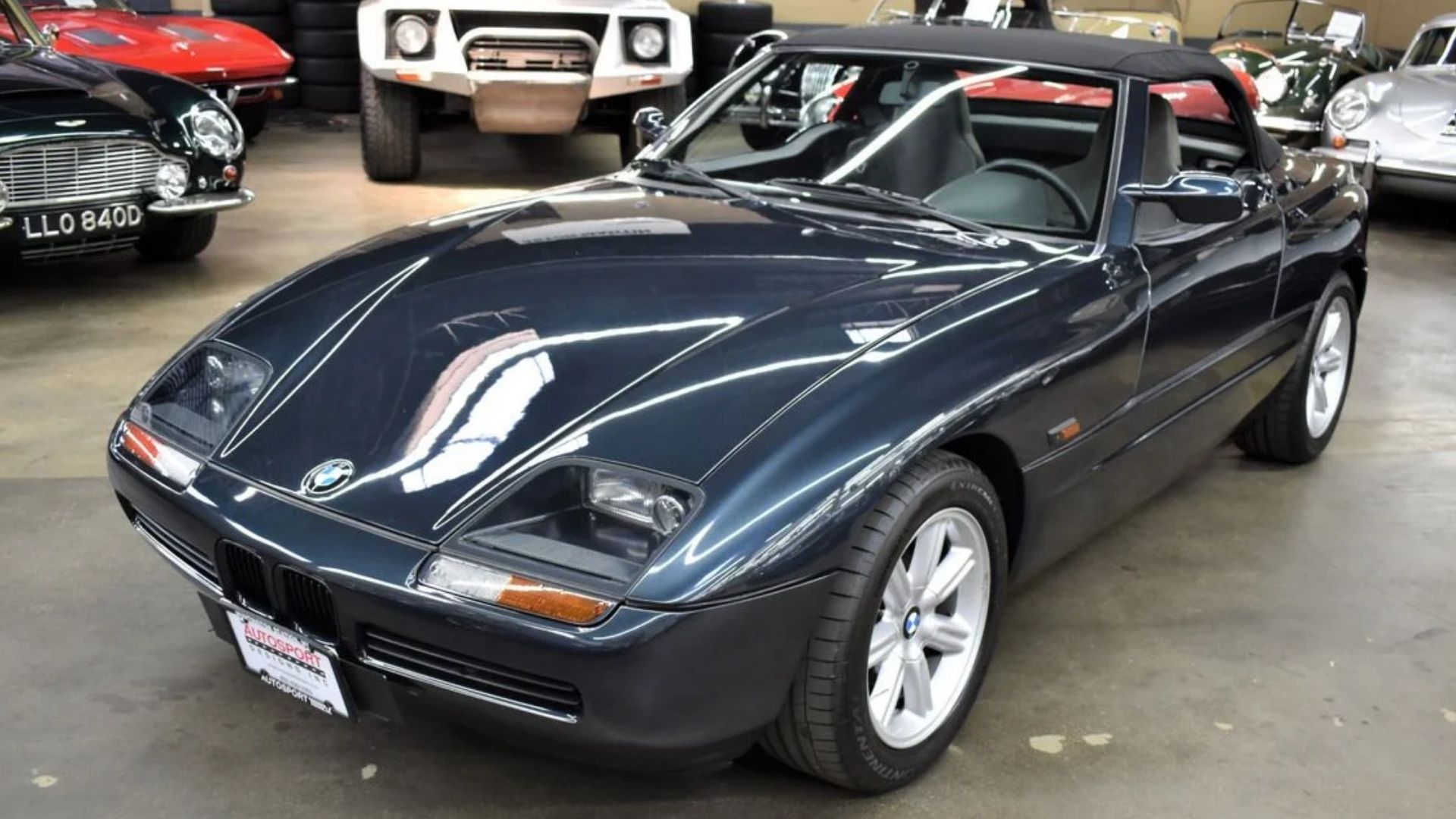 BMW's misstep was in misinterpreting the approximately 5,000 orders almost immediately made for the car. Originally, the plan was to manufacture the Z1 in extremely limited quantities, but management decided with so many supposedly clamoring for the roadster they should triple production. Most of those orders were placed when little was known about the sports car, but when the price was revealed to be 80,000 Deutsche Mark (and later changed to DM 89,000) many of the orders were canceled.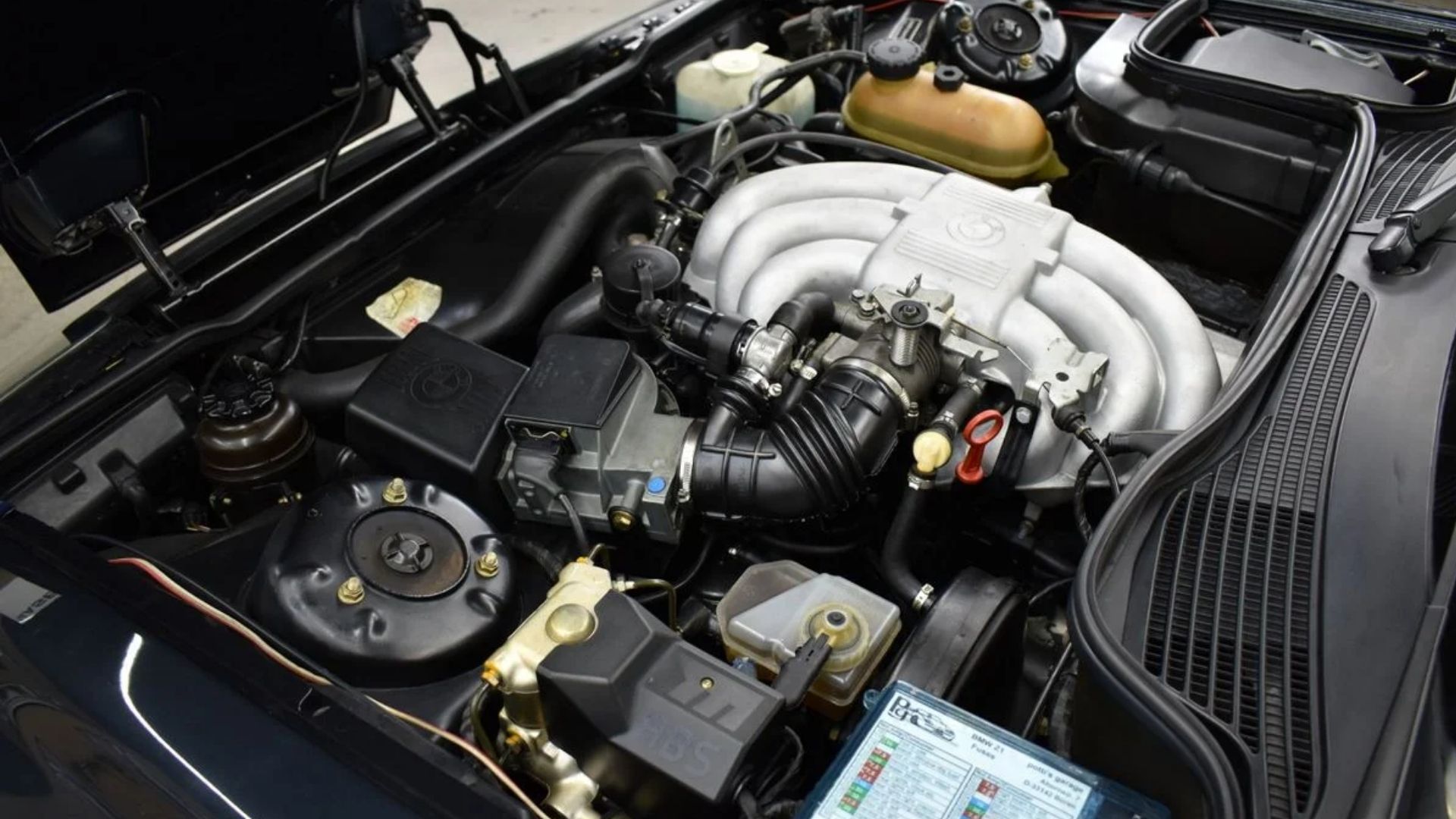 This particular 1990 BMW Z1 is in exceptional condition with captivating Traumschwatz Metallic (Green-Black Metallic) paint, a Grey/Camo interior, and every possible detail in outstanding condition. The fact only 20,000 miles (32,000 km) are showing on the odometer explains the original nature of this roadster. What's more, the seller recently had a new ECU, door modules, belts, and soft top professionally installed, plus put the car through a fluid and filter service.
For the unique chance to scoop up this collectible, see Autosport Designs Inc.